Tour Overview
Spend a day at the Aquaventure and Lost Chambers for a fun and thrilling time out in Dubai's renowned waterpark. Aquaventure boasts 42-acres of fun and thrilling rides to take advantage of including the Master Blasters, speedslide and rapids, enveloped with lush tropical foliage. Those who dare bigger should try the leap of fait – a 27.5 meter tall slide that plunges the brave 61-meter long (almost) vertical drop through the hark lagoon.
The Lost Chamber is a maze of underwater halls and tunnels where you can see the ruins of The Lost Chamber as well as spot as many colourful marine life as you can, with up to 65,000 different animals. In the heart of The Lost Chamber, you will see menacing sharks, piranhas, moray eels, phantom rays and giant arapaimas.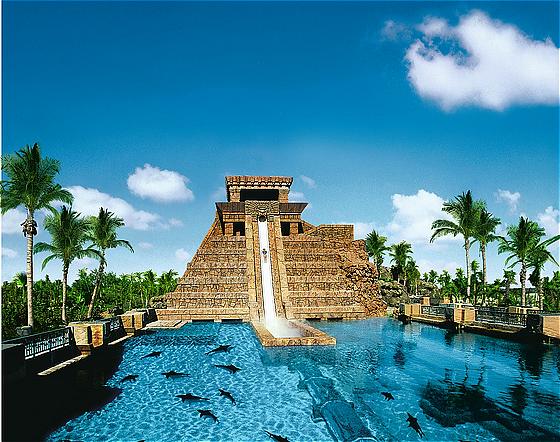 Further Information
This excursion operates all year round and the ticket is valid for 1 day only. Aquaventure opens from 10am until sunset and The Lost chambers is open from 10am to 10pm.
Back to Dubai