Overview
Ditch the January blues and head for the sunshine with our top destinations to visit in January on your honeymoon. If you're looking for a faraway getaway to the other side of the world Australia and New Zealand are great choices, and for stunning beach destinations why not consider the Caribbean islands, Mexico or the Maldives?
Call us about your honeymoon plans on 0121 440 6268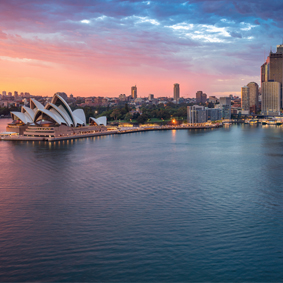 Australia
With Australia's seasons opposite to ours, this makes a wonderful honeymoon destination if you're looking to go away in the winter months. Australia is a vast country filled with vibrant cities, beautiful beaches and plenty of adventures waiting to be had. It is no surprise it is on the top of many people's bucket list. For adventure lovers, Australia makes for an ideal honeymoon where you can explore this beautiful country with its beautiful hotels scattered in even the most remote destinations, travel by train between cities or if you're feeling extra adventurous, why not take one of our self-drive tours?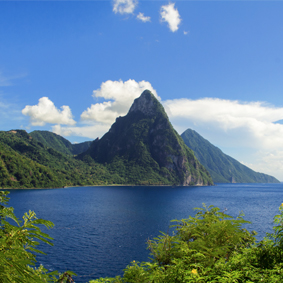 Caribbean
Swap cold, gloomy mornings for views of azure blue oceans, white pristine beaches and swaying palm trees in the Caribbean. Scattered around the Caribbean Sea like little glistening gems are a collection of beautiful destinations such as the Bahamas, Jamaica, Turks and Caicos, Barbados and Antigua. If you're looking for a fantastic all-inclusive why not stay at one of the Sandals Resorts, or perhaps a hideaway villa on the shores of Antigua or St Lucia? Contact us today to discuss options for your romantic Caribbean honeymoon.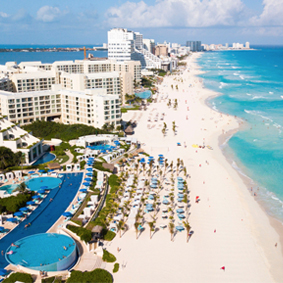 Mexico
Mexico is one of our most popular honeymoon destinations, the combination of Mexican culture and luxurious beach escapes ensure newlyweds come back relaxed and happy. There are quite a few different areas that collectively make up Mexico and for your honeymoon we recommend either Cancun, Riviera Maya or Los Cabos. Riviera Maya is the ideal location for your honeymoon stretching from Playa del Carmen to the breathtaking cliff-top ruins at Tulum. Riviera Maya is also home to some of Mexico's best beaches and uber luxurious resorts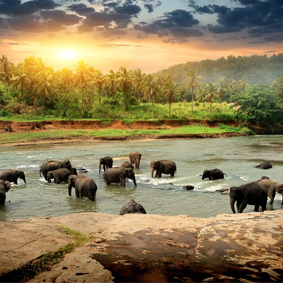 Sri Lanka
Begin the year and married life together exploring a fascinating country in the Indian Ocean and if a honeymoon bursting with culture and adventure is what you and your partner have always imagined then look no further than Sri Lanka. Your Sri Lanka honeymoon will be an adventure as you visit beautiful temples, ride elephants at Chaaya Village or visit the elephant orphanage and taste a variety of delicious teas at one of the tea plantations. Contact us today about tour and multi centre packages.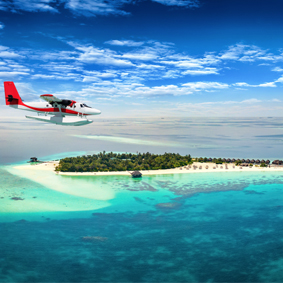 Maldives
This part of the world is simply paradise. The Maldives is a desert-island dream where tiny islands are scattered like jewels across the ocean, each surrounded by a turquoise lagoon and diamond white sands. The perfect honeymoon and diving location, you'll find resorts that exude romance and have a choice of luxurious villas, from retreats with a private stretch of beach to over-water hideaways with their own private infinity pool. Contact us today about our top selling Maldives resorts and multi centre packages.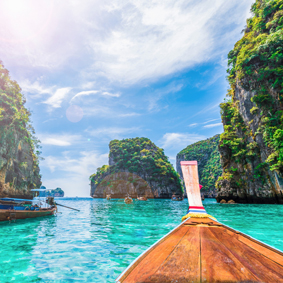 Thailand
From the vibrant non-stop city of Bangkok with its temples, Buddhas, floating markets and colourful nightlife; to the stunning beaches of Phuket, Koh Samui, Krabi and Pattaya. Plus, if you want to escape the beaten track, look out for Thailand's hidden gems and discover beautiful unspoilt areas. Thailand is a fantastic destination to explore on its own or as a multi centre package.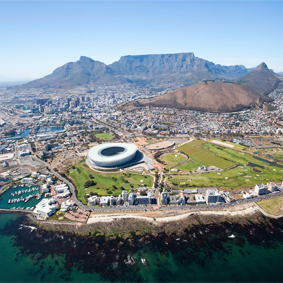 South Africa
South Africa is an incredible honeymoon destination, due to its cultural diversity, its wildlife and its staggeringly beautiful landscapes. Whether you are keen to experience the wild majesty of the bush and try to spot the Big 5, want to try out adventurous activities such as hiking, sailing and horse riding, or would just like to soak up the culture and history of the country at its museums and heritage sites, there is so much to see and do in this fascinating African nation. Contact us today about South Africa and safari honeymoon packages.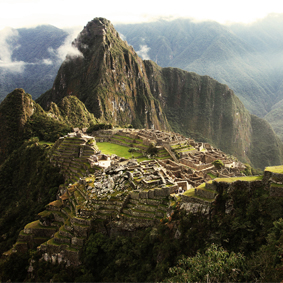 South America
A destination for the adventurous duo, a South America honeymoon presents a collection of awe-inspiring destinations offering diverse spectrum of experiences. From wild encounters on the Galapagos Islands to the stunning beaches in Brazil, breath taking sights of Machu Picchu and the dramatic landscapes of Chile. A trip to South America wouldn't be complete without seeing the spectacular Iguazu Falls. The majestic falls can be viewed from the Argentinian or Brazilian side and is a completely awe-inspiring moment that you and your newlywed with remember for the rest of your lives. Contact us today about South America honeymoon packages.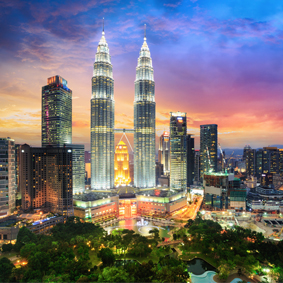 Malaysia
Malaysia's varied landscape offers diverse experiences from island hopping to jungle trekking, or sightseeing in the capital Kuala Lumpur or charming towns like Penang. Contrast old world Asian charm in the city with private idylls dotted in the sea and dense rainforest and you have a combination that is uniquely Malaysian. Contact us today about Malaysia honeymoon packages.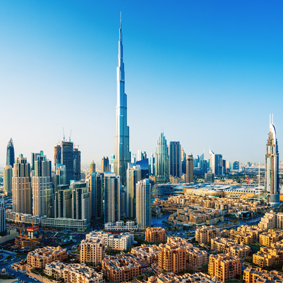 Dubai
If you're searching for a vibrant city break to add to your honeymoon itinerary in January, Dubai is the perfect honeymoon destination for couples who love fast-paced cosmopolitan cities with oodles of glitz, glamour and excitement around every corner. Seeming to effortlessly fuse its native Arabian traditions with all of the luxurious accoutrements of the West. Honeymooners planning to stay in this dynamic city will have a number of luxury hotels and resorts to choose from, including the iconic Burj Al Arab which boasts not just 5 but 7 stars and is steeped in opulence and glamour. Contact us today about Dubai honeymoon packages.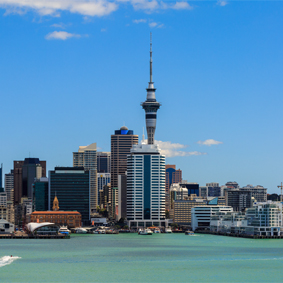 New Zealand
New Zealand is made of two main islands with a wealth of landscapes; New Zealand offers honeymooners a destination for the senses. From cruising epic glaciers and fjords to action-packed adventures surfing the stunning beaches and skiing some of the country's best slopes. Contact us today to learn more about New Zealand honeymoon packages.