Overview
As winter approaches Europe and the Northern hemisphere grows colder, many newly weds in the autumn and winter months travel further afield in search of their honeymoon haven. Finding your perfect paradise isn't easy and its important to know what you're looking for when booking a trip of a lifetime. Here are some locations that have not only fantastic whether in October, but also have a wealth of activities to ensure your honeymoon is above and beyond expectations.
Call to speak to a honeymoon specialist on 0121 440 6268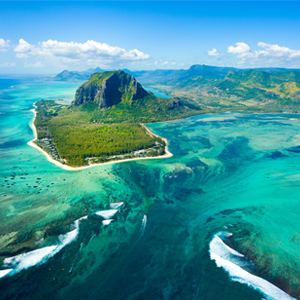 Mauritius
With plenty of watersports, relaxing spas, world class golf courses and all inclusive cuisine, your Mauritius honeymoon will be packed full of fun and relaxation without leaving the resort. For couples looking for a bit more of an adventure on their honeymoon, Mauritius has so much to offer from French colonial houses, animal parks, nature walks, quad biking, horse riding and zip-lining for thrill seekers.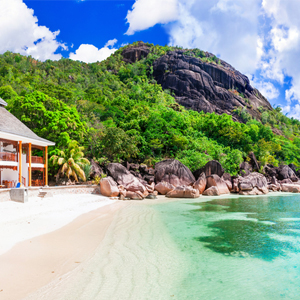 Seychelles
The perfect location for your beach honeymoon, the Seychelles is famous for some of the best beaches in the world, many are framed and outlined by historic granite boulders while others offer sky blue waters and non-stop opportunity for swimming, snorkelling, and simple relaxation during your Seychelles honeymoon. Contact us about Seychelles honeymoon packages.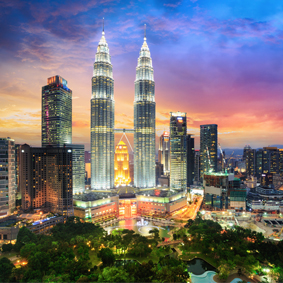 Malaysia
Malaysia's varied landscape offers diverse experiences from island hopping to jungle trekking, or sightseeing in the capital Kuala Lumpur or charming towns like Penang. Contrast old world Asian charm in the city with private idylls dotted in the sea and dense rainforest and you have a combination that is uniquely Malaysian. Contact us today about Malaysia honeymoon packages.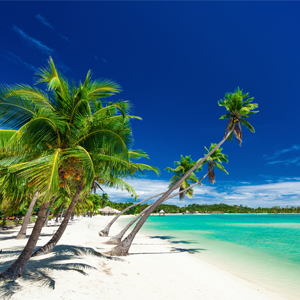 Fiji
A popular wedding and honeymoon destination, there is so much to see and do in Fiji, whether you are interested in having plenty of action and adventure, or just want to kick back and relax on a white-sand beach with a cocktail at your elbow. More outdoorsy holidaymakers may want to check out Adrenalin Fiji's exciting range of activities, such as snorkelling tours of the Mamanuca Islands or surfing at the best spots in the country.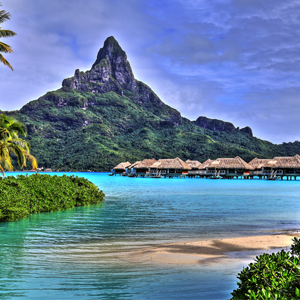 Bora Bora
A tropical paradise in the South Pacific is the perfect honeymoon. The French Polynesia islands are home to 118 islands and atolls; including Bora Bora, Tahiti, Moorea and Papeete. Picture perfect scenery combing rugged mountain peas, untouched coral, white sands and azure blue waters cloud your vision for miles around. A honeymoon to Bora Bora offers sublime luxury, that makes the journey all worth it. This island sparkles within the Pacific Ocean. Contact us about Bora Bora honeymoon packages.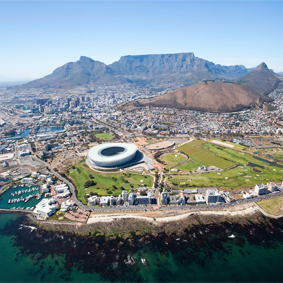 South Africa
South Africa is an incredible honeymoon destination, due to its cultural diversity, its wildlife and its staggeringly beautiful landscapes. Whether you are keen to experience the wild majesty of the bush and try to spot the Big 5, want to try out adventurous activities such as hiking, sailing and horse riding, or would just like to soak up the culture and history of the country at its museums and heritage sites, there is so much to see and do in this fascinating African nation. Contact us today about South Africa and safari honeymoon packages.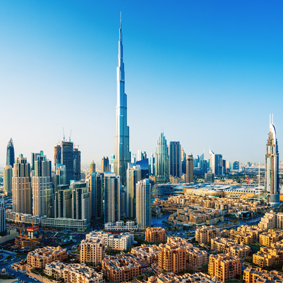 Dubai
If you're searching for a vibrant city break to add to your honeymoon itinerary in February, Dubai is the perfect honeymoon destination for couples that love fast-paced cosmopolitan cities with oodles of glitz, glamour and excitement around every corner. Seeming to effortlessly fuse its native Arabian traditions with all of the luxurious accoutrements of the West. Honeymooners planning to stay in this dynamic city will have a number of luxury hotels and resorts to choose from, including the iconic Burj Al Arab which boasts not just 5 but 7 stars and is steeped in opulence and glamour. Contact us today about Dubai honeymoon packages.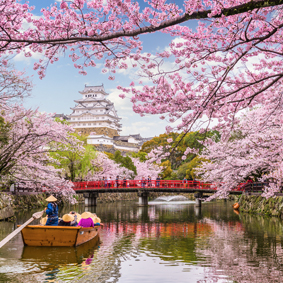 Japan
Japan is a land of beauty where the modern and ancient coincide and some of the world's most breathtaking sights of nature are revealed. From the non-stop city of Tokyo to the calm and conventional city of Kyoto, Japan delights the senses of every type of traveller. At first glance, Japan appears ultra modern, and rightly so, however, dig a little deeper and you will find yourself sent back in time in the Gion District where you'll pass 17th century traditional restaurants, Zen gardens, shrines and geishas. Contact us to find out more about Japan honeymoon packages.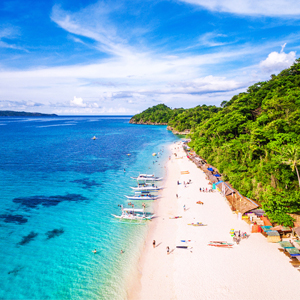 Philippines
With more than 7,000 islands in the Western Pacific, the Philippines is and island-hopping paradise for honeymooner's that love a great beach. With hidden lagoons, deserted beaches and enjoy the best of the outdoors with the opportunity to visit incredible diving spots, zipline through lush vegetation and see scenic vistas on a mountain bike tour. To learn more about Philippines honeymoon packages please contact us.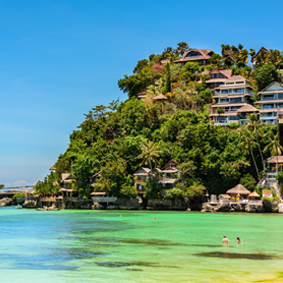 Philippines
With more than 7,600 islands dotted in the western Pacific Ocean, the Philippines is an ideal honeymoon destination if you're planning to go in October. Explore bustling cities, such as Manila while combining a stunning beach island escape like Boracay, which is excellent for snorkelling and water sports. Contact us today about Philippines honeymoon packages.