Overview
An August honeymoon can be a difficult task, with school children on their summer holidays the month is prime time for travelling families. Naturally because of the best weather around Europe, it's a pretty busy time, but here are some further afield popular destinations that have great weather and won't contain flocks of holiday makers. Here are some places to consider that may well spark a romantic August Honeymoon.
Call to speak to a honeymoon specialist on 0121 440 6268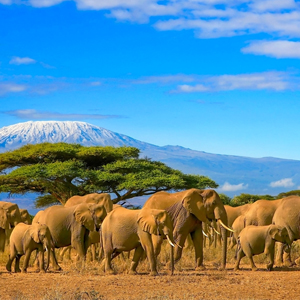 Kenya
Kenya is a beautiful and majestic country, positioned on the coast of East Africa facing the Indian Ocean. With a huge amount of national parks and nature reserves, majestic animals like lions, leopards and elephants are part of the natural habitat Kenya offers. The backbone of Kenyan tourism lies between Lake Victoria and the Indian Ocean, where great transport allows you to see astonishing landscapes and the many different species of animals that roam. Accommodation is in plenty and fantastically located with plenty of options to suit the needs of any traveller. From luxury tent camps to lush hotel apartments and swimming pools, Kenya is a welcoming country brimming with excitement. Contact us about Kenya honeymoon packages.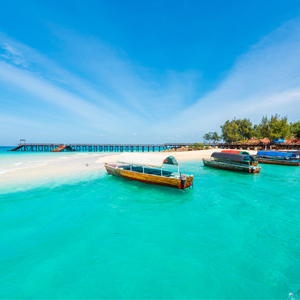 Zanzibar
Zanzibar is an archipelago of islands off the coast of Tanzania, lapped by the crystalline waters of the Indian Ocean. There are two bigger islands and several smaller ones; the largest island, Zanzibar, is roughly 90km in length and 30km wide. Zanzibar is known for its traditional way of life, its stunning beauty, its beaches and its spice farms. Contact us for Zanzibar honeymoon packages.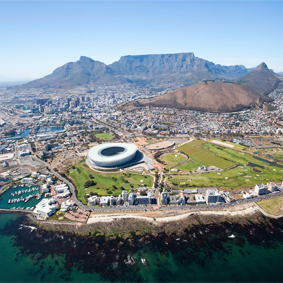 South Africa
South Africa is an incredible honeymoon destination, due to its cultural diversity, its wildlife and its staggeringly beautiful landscapes. Whether you are keen to experience the wild majesty of the bush and try to spot the Big 5, want to try out adventurous activities such as hiking, sailing and horse riding, or would just like to soak up the culture and history of the country at its museums and heritage sites, there is so much to see and do in this fascinating African nation. Contact us today about South Africa and safari honeymoon packages.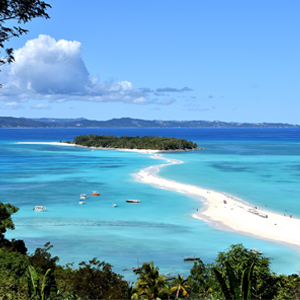 Madagascar
Situated on the southeast coast of Africa, Madagascar is an extraordinary destination where the outdoors are explored with a variety of National Parks to venture as well as gorgeous beaches and breathtaking culture to pack into your itinerary. To find out more about Madagascar honeymoon packages, please contact us.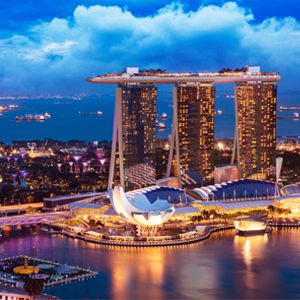 Singapore
One of the world's most multicultural cities, Singapore is always celebrating something. This modern and vibrant city is the perfect location for your city honeymoon with a wide-range of luxury hotels and world-class shopping where you will experience the finer things in life. For an unforgettable stay, why not book a room at Marina Bay Sands, known for its breathtaking views from the rooftop pool? Gardens by the Bay, Universal Orlando and the High Roller are just among some of the attractions that you'll never forget on your Singapore honeymoon. Contact us about Singapore multi centre honeymoon packages.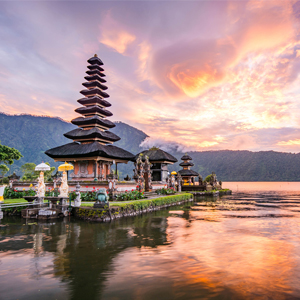 Bali
The lush volcanic island of Bali is adorned with pristine beaches, rivers, emerald rice paddies and exquisite architecture. The beaches are great for both action and relaxation and snorkelling opportunities are rife. With sunshine throughout the year, Bali has a tropical monsoon climate, with pleasant temperatures between 20 to 33 degrees Celsius. Contact us for a Bali honeymoon package.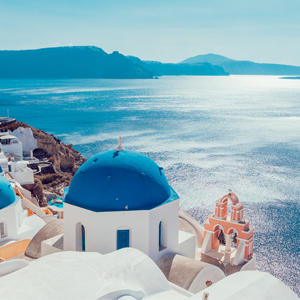 Europe
Whatever you desire in a honeymoon can be catered for at some of the most exclusive resorts in the world. Whether it's the beaches of Greece, the luxury of France, the history of Cyprus or the picturesque views of Italy, these resorts really do prove that you don't have to travel half way round the globe for a dream honeymoon. Contact us today about honeymoon packages in Europe.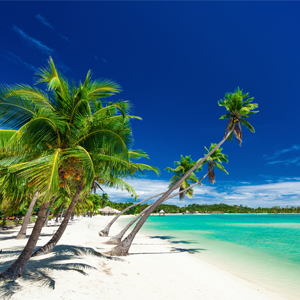 Fiji
A popular wedding and honeymoon destination, there is so much to see and do in Fiji, whether you are interested in having plenty of action and adventure, or just want to kick back and relax on a white-sand beach with a cocktail at your elbow. More outdoorsy holidaymakers may want to check out Adrenalin Fiji's exciting range of activities, such as snorkelling tours of the Mamanuca Islands or surfing at the best spots in the country.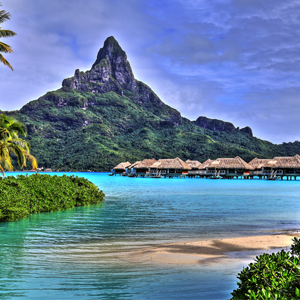 Bora Bora
A tropical paradise in the South Pacific is the perfect honeymoon. The French Polynesia islands are home to 118 islands and atolls; including Bora Bora, Tahiti, Moorea and Papeete. Picture perfect scenery combing rugged mountain peas, untouched coral, white sands and azure blue waters cloud your vision for miles around. A honeymoon to Bora Bora offers sublime luxury, that makes the journey all worth it. This island sparkles within the Pacific Ocean. Contact us about Bora Bora honeymoon packages.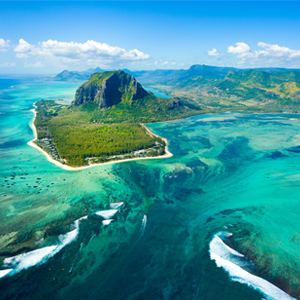 Mauritius
With plenty of watersports, relaxing spas, world class golf courses and all inclusive cuisine, your Mauritius honeymoon will be packed full of fun and relaxation without leaving the resort. For couples looking for a bit more of an adventure on their honeymoon, Mauritius has so much to offer from French colonial houses, animal parks, nature walks, quad biking, horse riding and zip-lining for thrill seekers.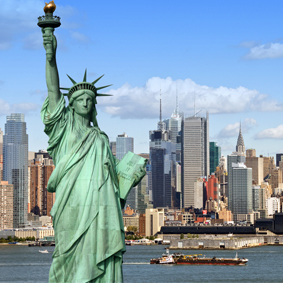 USA & Canada
Visit popular USA cities such as New York, Las Vegas and Los Angeles on your honeymoon, which are great destinations combined with a beach destination. Whatever it is you're looking for in your dream honeymoon, somewhere in this land of glorious golden beaches, verdant forests, mountains, cities and national parks you'll find it. Canada offers an experience for all types of travellers; where you could be exploring all of Canada's natural gems through the sweeping national parks, ski Alps or the renowned Canadian Rockies – and the next you could be enjoying fine dining at Toronto's tallest restaurants or discovering the cultural sights and sounds of Vancouver.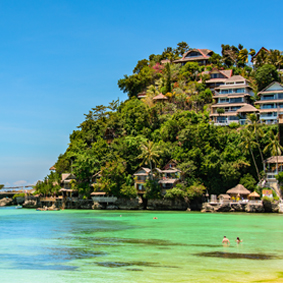 Philippines
With more than 7,600 islands dotted in the western Pacific Ocean, the Philippines is an ideal honeymoon destination if you're planning to go in August. Explore bustling cities, such as Manila while combining a stunning beach island escape like Boracay, which is excellent for snorkelling and water sports. Contact us today about Philippines honeymoon packages.