Best honeymoon destinations for 2023/24
If you're set to tie the knot in 2023 or 2024, it might be time to start thinking about your honeymoon. Luxury resorts, private pools and whitesand beaches; with a glittering array of destinations to consider, it can be tricky to decide where to jet off to, so we've rounded up 10 best honeymoon destinations in the worlds to help you along…
1) Maldives
This tropical archipelago is one of the hottest honeymoon destinations for a reason. Soaked in year-round sunshine and boasting some of the world's most stunning beaches, the Maldives are geared towards romantic escapes and relaxation, with many hotels offering honeymoon packages that include indulgent extras such as spa treatments and private dining along with an amazing array of luxury reorts for the ultimate honeymoon. When you're not topping up your tan, slip into a turquoise lagoon for a spot of snorkelling, relax on a private beacch or take a sunset cruise on a dhoni (traditional Maldivian boat). One thing is for certain: relaxation here is guaranteed in our number one romantic honeymoon destination.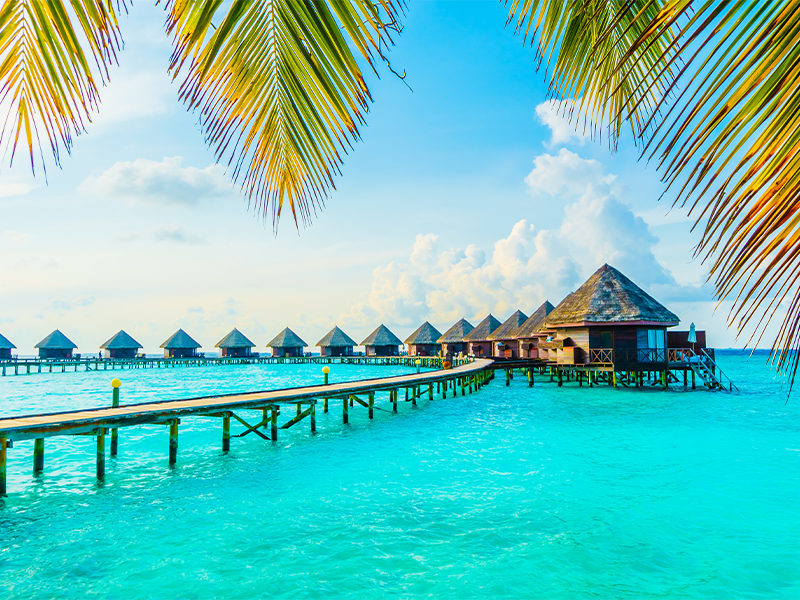 2) Dubai
Rising dramatically out of the encircling desert, Dubai is a buzzing metropolis of glitzy skyscrapers, some of the best hotels in the world and luxury boutiques. It's not all about the glamour here, however – you can also enjoy a taste of authentic Middle Eastern culture by wandering Al Fahidi Historical District or venturing out to remote sand dunes for a camel rides and a Bedouin-style feast. Be sure to take some stunning snaps at the Palm Jumeirah Boardwalk and visit the imposing Burj Khalifa for romantic sunset views from the lofty observation deck.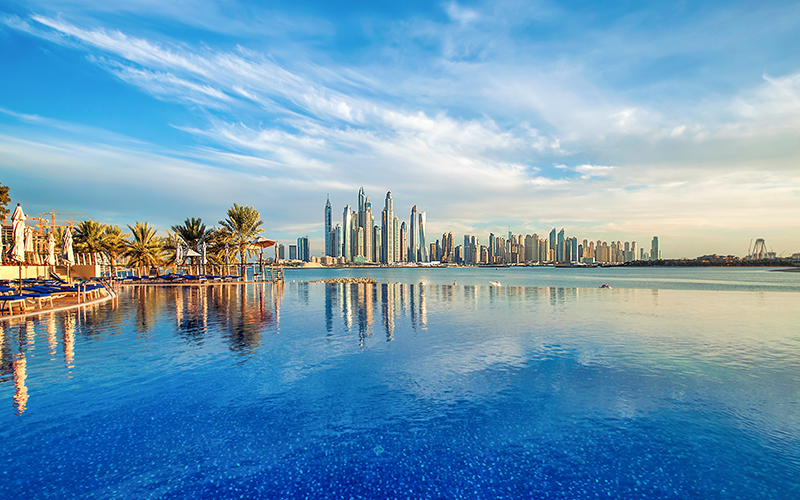 3) Singapore
Often referred to as the 'gateway to Asia', Singapore is so much more than a simple stopover destination. With heritage-rich museums, culturally diverse neighbourhoods and a wealth of incredible cuisine to discover, this island nation is a kaleidoscopic place for couples looking for the perfect honeymoon spot to explore. Hit the perfume boutiques and Arabic cafes of quirky Kampong Glam and marvel at the street art of charming Haji Lane. Venture to the hawker centres of Little India for the very best curries, meander the exotic flora and tumbling waterfalls of Gardens by the Bay, and don't miss the nightly light show that fills the skies around Marina Bay Sands – it's truly a sight to behold.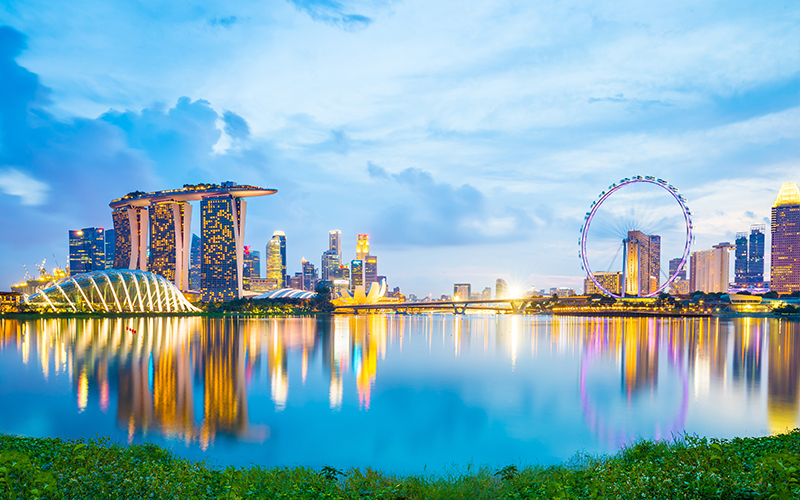 4) Bali
Find your inner zen with a honeymoon to beautiful Bali. This popular Indonesian isle is visually stunning, filled with lush green rice paddies, palm-dotted rainforests and encircled by mind-blowing beaches. One for the world's most romantic destinations, a break here can be a busy as or relaxed as you like – stretch out on comfortable loungers by the Indian Ocean, perhaps indulging with a calming couple's massage, or hire mopeds to speed around the island and discover some of its secrets. From traditional batik factories and rugged coffee plantations to ancient temples and yoga retreats, there's a huge amount of things to experience in this spiritually profound place.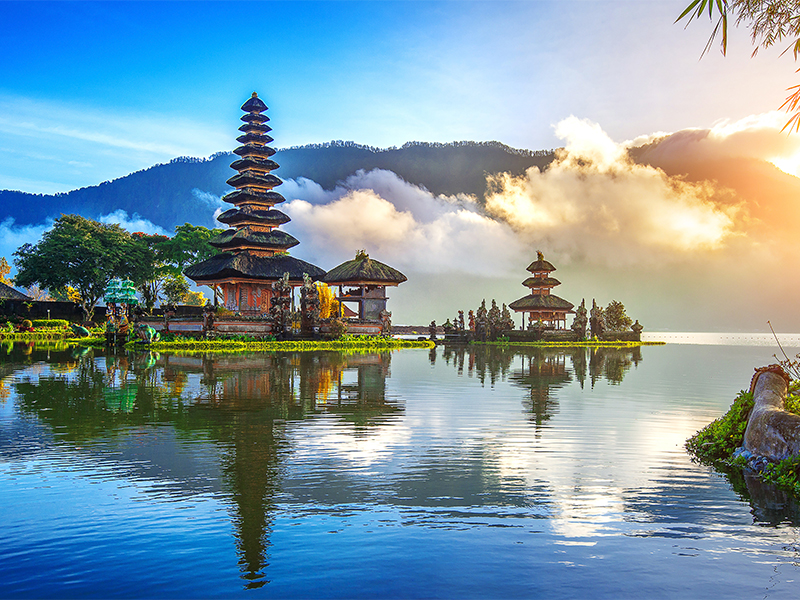 5) Mauritius
Floating just off the coast of East Africa, Mauritius is a magical destination filled with mountainous national parks and a bounty of exotic wildlife. There are exquisite beaches too, of course – ideal for those post-wedding sunbathing sessions and romantic evening strolls along a moonlit shoreline and even specialise in destination weddings for those wanting to tie the knot abroad. There's plenty to keep you active too, from tree-lined hiking trails and tumbling waterfalls to bustling bazaars filled with local produce and hand-crafted souvenirs. Visit Casela Wildlife Park to mingle with more than 140 species of bird and marvel at the colourful soils of Chamarel village which are thought to be a consequence of volcanic rock breakdown.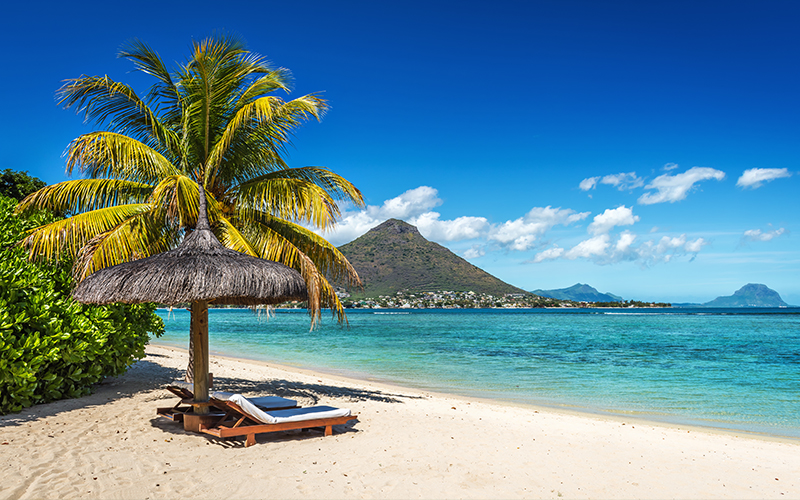 6) Thailand 
Tropical Thailand has tantalised honeymooners for decades. A veritable wonderland of exotic flora and picture-perfect beaches, this country is well-versed in providing memorable honeymoon experiences. Head to cities such as vibrant Bangkok for opulent palaces and glittering gold temples or migrate to laid-back beach destinations to fully unwind. If you're looking to dance the night away beneath a blazing full moon then palm-fringed Koh Samui will likely appeal, while the more remote resort of Ko Muk is where you'll find jungles and a traditional village encircled by crystalline lagoons. Between the mouthwatering food, friendly locals, exotic wildlife and exquisite ocean vistas, there's nowhere quite like Thailand for your post-wedding escape.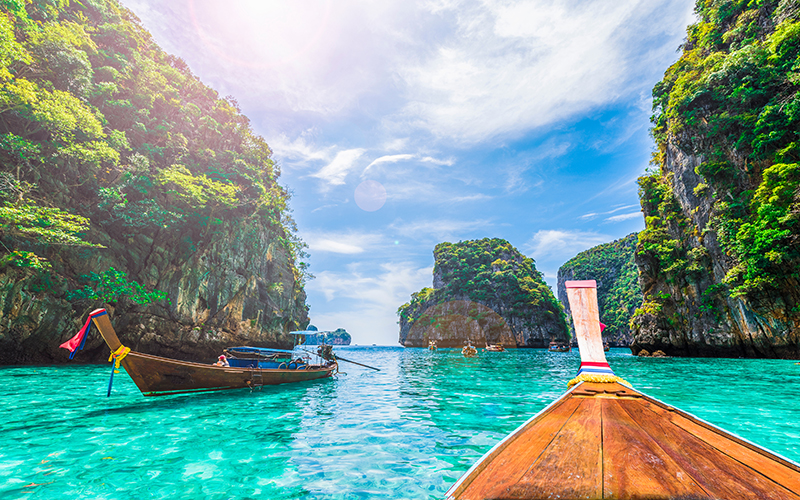 7) Sri Lanka
If you've a penchant for wildlife and wandering ancient religious sites, Sri Lanka could be the place for you. Beyond the rolling waves and seemingly endless beaches, you'll find elephant sanctuaries and bustling markets, crumbling temples and lush tea plantations – basically, everything you need for a honeymoon that balances relaxation and adventure. Soak up lingering colonial vibes in the busy capital of Colombo or take a timeless train journey popular hill village Ella where awe-inspiring vantage points offer incredible views over the country's lush valleys. Top things off with a visit to one of the many Ayurvedic spas that can be found here and soothe away any lingering cares with ritualistic treatments.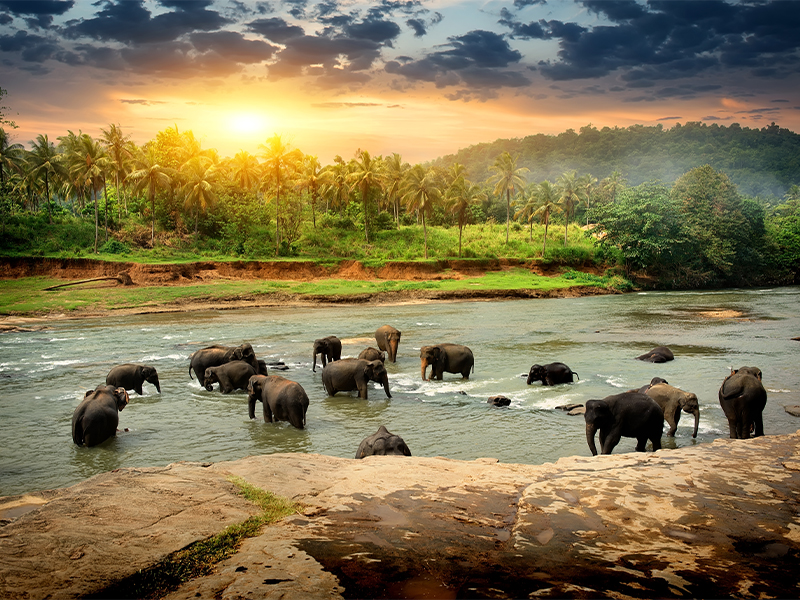 8) Malaysia
Myriad delights await couples in the Southeast Asian nation of Malaysia. Sandwiched between Thailand and Singapore, this is a destination full of charm with a rich culture comprised of various ethnic traditions. Touch down in Kuala Lumpur to see the famous Petronas Towers and take a train out to nearby Batu Caves to explore one of the country's most magnificent religious sites. Migrate to historic Malacca for colonial architecture or slip up into the mist-laced Cameron Highlands for lush tea plantations and a welcome dose of serenity. Boasting a variety of stunning islands, Malaysia is also a great place for unwinding by the ocean – take a short flight to Langkawi for luxury resorts, hit Penang for beachside food markets and snorkel in sapphire waters around the quieter Perhentian Islands.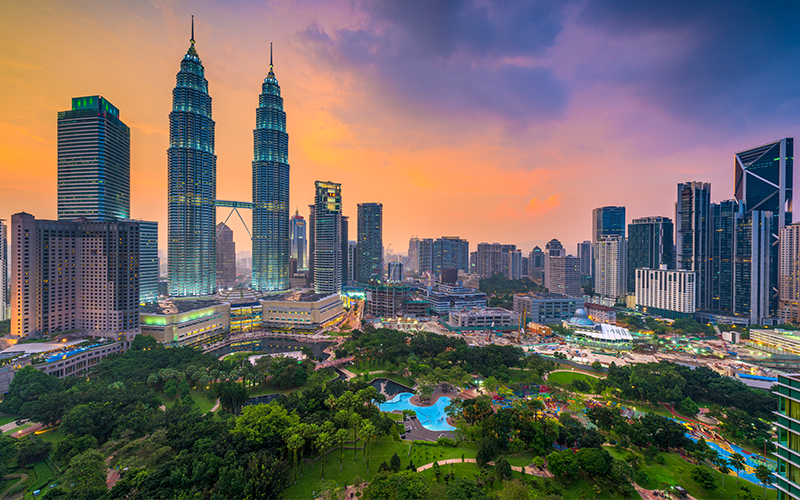 9) Kenya
Seeking a safari for your honeymoon? If so, you might want to set your sights on Kenya. This sun-drenched slice of Africa is one of the best places to see the 'big 5' – namely leopards, lions, elephants, hippos and cape buffalo. Base yourself in a luxury lodge and venture out into the wilderness on a guided tour, making sure to keep your camera handy for those once-in-a-lifetime photographs. In addition to seeing abundant wildlife, Kenya is also a great place to soak up a bit of culture. Visit a village in the famous Maasai Mara before retiring to one of the country's dramatic beaches to stretch out by the vivid turquoise ocean.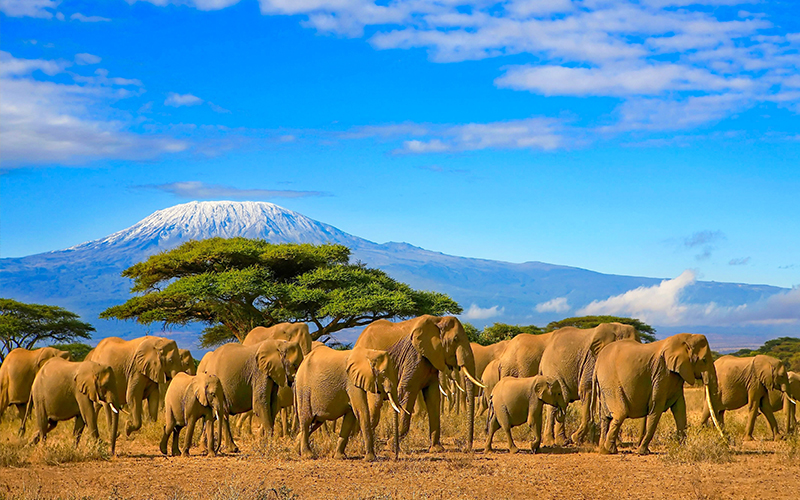 10) Cape Town, South Africa
Another safari hotspot is sizzling South Africa, though with an eye-popping amount of attractions here you might be too busy doing other things to venture out into wildlife-rich savannahs. In Cape Town, the lofty heights of Table Mountain are set to stun with spectacular views over the city. You might also enjoy a romantic meander through Kirstenbosch Botanical Gardens and dine on exquisitely fresh seafood at one of the restaurants dotting Victoria and Alfred Waterfront. Hop to Robben Island if you want see where Nelson Mandela was jailed, or escape to northern Sudwala Caves where glittering stalactites provide the perfect backdrop to an enchanting underground adventure.