Overview
Our collection of hotels are designed with you in mind, from private island beach honeymoons for couples looking for complete relaxation or Citymoons for something a bit more adventurous.
Can't decide? Or want to spend a bit more time on your honeymoons, a multi-centre honeymoon is perfect for you, combining multiple destinations or types of honeymoon. Alternatively, for those with less time or budget Minimoons are ideal for a short but perfectly formed getaway.
If you both enjoy beach holidays and just want to relax after the organisation and planning of your wedding day, then a multi centre trip round Asia is not going to be right for you. Likewise if you like activity holidays and being able to walk about and meet and experience the local culture a paradise island in the Maldives won't be ideal. Our honeymoon specialists will guide you every step of the way to help choose the perfect trip that you will treasure for a lifetime.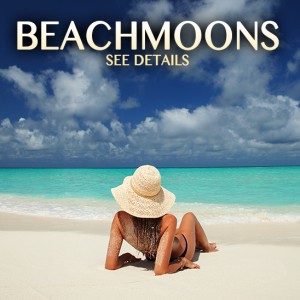 Beach Honeymoons
With stunning beach vistas, turquoise waters and cloudless skies, there are many romantic beach locations which would provide even the fussiest bride or Honeymooner with everything they could want. From Maldives to Mexico and everywhere in between, take a look through our collection of favourite resorts .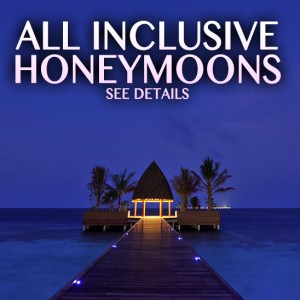 All Inclusive Honeymoons
Looking for the ultimate luxury honeymoon without the stress of hidden costs? All inclusive honeymoons offer luxurious accommodation, world-class dining options and a range of land and water activities all organised before you depart on your honeymoon. Prepare to be spoiled and pampered by friendly and highly trained staff, surrounded by elegant and stylish accommodation.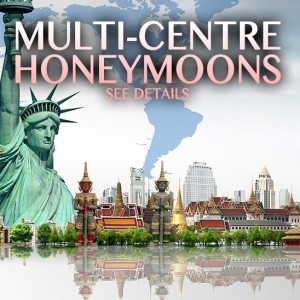 Multi-Centre Honeymoons
Our honeymoon advisors can create the trip of your dreams; from a stopover en-route to your destinations at one of our luxurious city hotels, to a multi-centre honeymoon to some of the most glamorous destinations in the world. We specailise in creating a unique multi-centre honeymoon for every newlywed call 0121 446 6268 for a quote. Choose from some of our most popular itineraries or create your own with our step-by-step builder.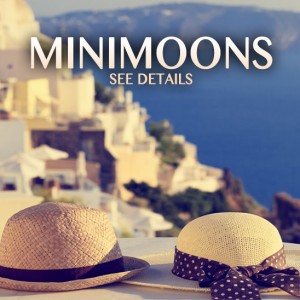 Minimoons
Not everyone will desire a two week honeymoon or even have the time, but this doesn't mean there has to be a compromise. A minimoon can be the perfect stopgap for those pressed for time or those who are looking to be budget wise, by providing a fast paced and romantic mini adventure which is rewarding in its endeavour. A minimoon is not always a bite-size honeymoon, because for many newly weds the minimoon is merely the first of two adventures, giving couples the chance to save and go on a longer honeymoon at a later more convenient date, perhaps even in next calendar year.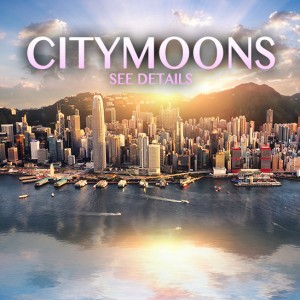 Citymoons
After the stress of planning a wedding and deciding on a honeymoon destination, picking the perfect honeymoon location is a must. Naturally, you would prefer a honeymoon to be relaxing on the white sand beaches and sipping cocktails but there is nothing more memorable than escaping to an exciting and vibrant city exploring the rich culture and surroundings and then returning back to your luxury hotel for a well-deserved relaxation – this is the perfect way to enjoy your urban honeymoon.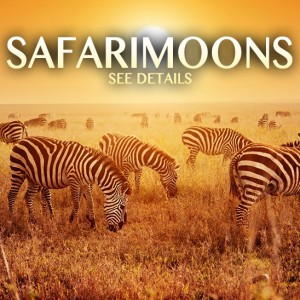 Safari Honeymoons
When you start thinking about planning your honeymoon you probably summon in your mind's eye the traditional image of a luxury resort nestled on a white sandy beach on a tropical island in the Caribbean, Spain or South East Asia. But why not try something different and spend a truly unforgettable adventure honeymoon experiencing the call of the wild?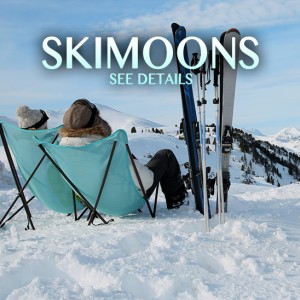 Ski Honeymoons
Our skimoons are the perfect honeymoon escape for the adventurous couple looking for a unique honeymoon experience. Our range of ski-moon resort destinations feature equally romantic views, from ice-capped mountains and quaint chalet villages to snow-layered landscapes and incredible parks.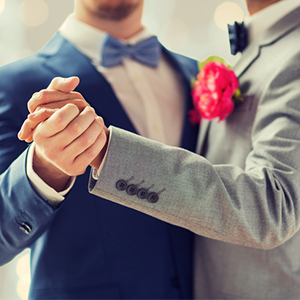 LGBT Honeymoons
At Honeymoon Dreams, we pride ourselves on creating exceptional honeymoons to some of the world's most captivating destinations. Whether you're looking for a sun-kissed beach escape or a fun filled adventure. Specialising in the Indian Ocean and Far East, Honeymoon Dreams has over 30 years experience personalising romantic getaways for the needs of our customers, including lesbian, gay, bisexual and transgender couples.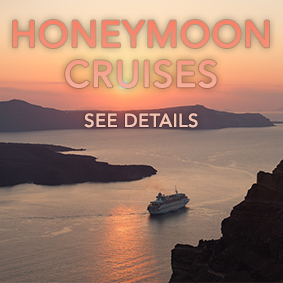 Honeymoon Cruises
If rest and relaxation is on your mind after your big day, but you're still looking for a slice of adventure, why not consider honeymooning at a leisurely pace with a cruise? Delve deeper into a destination that you are looking to explore, where you'll wake up to a new place each day ready with new adventures on your schedule. You'll have the choice of staying close to home or venturing further afield with a bounty of destinations offering a sense of adventure.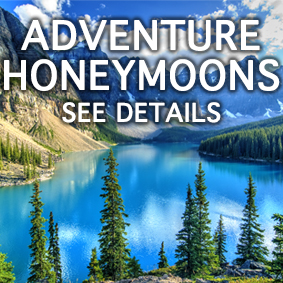 Adventure Honeymoons
Are you both dreaming of a fun-filled honeymoon with once-in-a-lifetime experiences? With a world of options, there are so many amazing adventure honeymoon destinations to choose from when seeking adrenaline-filled activities to do together. From thrilling safaris to getting up close to glaciers, bold heights and outback road trips – our list of adventurous honeymoon destinations will tick your boxes for incredible experiences after your big day.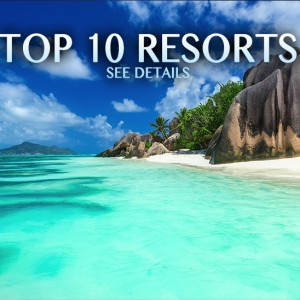 Our Top 10 Resorts
In compiling the list of our most popular honeymoon resorts of the past 12 months we've found that the more things change, the more they stay the same. The luxurious Kuramathi Island Resort in the Maldives is again our most popular resort for a third consecutive year – testament to the brilliant facilities and an expert service provided by this impressive island an its staff. A real highlight of this Maldivian resort is its 10 diverse restaurants, such a rarity in this part of the world.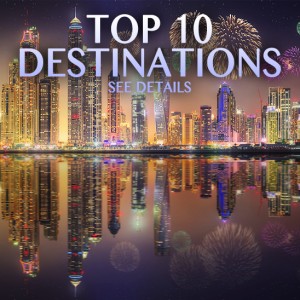 Our Top 10 Destinations
Let us inspire you with a wide range of unique Honeymoon Destinations and Honeymoon Resorts. We aim to create a different honeymoon for each and everyone of our newlyweds, whether you want a multi-centre trip, a luxury beach retreat, a safari or a round the world trip you can be sure we have Honeymoon Destinations to suit you.