Overview
Our ski honeymoons are the perfect honeymoon escape for the adventurous couple looking for a unique honeymoon experience. Our range of ski-moon resort destinations feature equally romantic views, from ice-capped mountains and quaint chalet villages to snow-layered landscapes and incredible parks.
If you're unsure whether a ski honeymoon is for you, consider the many possibilities that you could embark on. From seasonal visits, such as Christmas and New Year, which are always considered as romantic times of the year. Or learn about our luxurious chalet accommodations you could stay in and the amazing memories you will have from the activities you partake in. A ski honeymoon also makes for great team building, whether you're looking to learn a new skill together, or continue a passion that you have both been eager to get back into.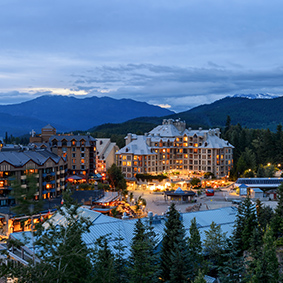 Canada
On the west coast of Canada sits Whistler, a ski resort with more than 8,000 acres across 2 majestic mountains. There are around 12m of snowfall each year, with a diverse scope of intermediate challenges, from cruising runs to steeper challenges. Whistler is just 2 hours from the bustling city of Vancouver, allowing you to experience more to this vibrant country with a multi-stop.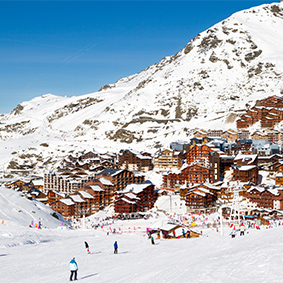 France
Home to the most spectacular ski hotspots in Europe, the French Alps include a plethora of resorts from traditional chalet villages, high altitude resorts and picturesque hubs. The Three Valleys is the ultimate skiing experience, with access to 600 km of snow-layered slopes. Designer boutiques, top-class restaurants, vibrant nightlife scenes and an impressive terrain park; The Three Valleys is a well-catered ski experience with access to everything you need.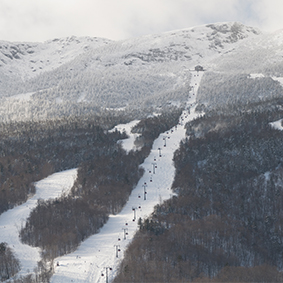 USA
The USA is a diverse country, with an incredible amount of destinations that offer extraordinary skimoon experiences for couples. Considered as one of the world's premier ski destinations, the USA prevails in first class lodging, secluded slopes and breathtaking sceneries. California, Colorado, Montana, Utah, Vermont and Wyoming are some of our favourite locations to ski in the USA.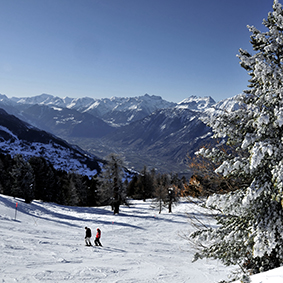 Switzerland
For elegance and charm, why not consider your ski-moon in Switzerland? Verbier, a holiday resort in the Swiss Alps is perfect for dog sledding, paragliding and the toboggan run. As well as the enticing activities on offer, you can take romantic strolls through the alpine villages and picturesque chalet villages with lively bars and cocktail lounges. Designer boutiques and deluxe après-ski bars are also enjoyable ways to spend your free time away from the slopes.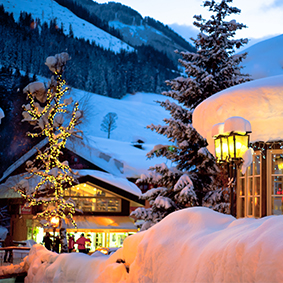 Austria
Austria is the perfect ski resort for relaxed and laid-back couples, however, if you're looking for a vibrant night out, Ischgl town is the perfect place to hit the bars. Spot celebrities in Lech, this ultra stylish resort features award-winning restaurants, a range of 4 and 5 star hotels and slopes that are perfect for beginners and professionals. There are a vast number of blue and red runs as well as the 22km 'White Ring' circuit to test your skills.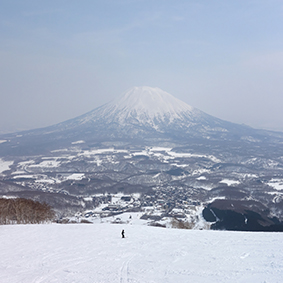 Japan
Combine your extraordinary skimoon in an extraordinary destination. Japan showcases iconic vistas and boasts of having 50 ft. of snowfall every winter. Niseko is situated near Mount Youtei, an extinct volcano. Enticing bars, shops and restaurants are scattered around this ski resort where you can enjoy traditional Japanese fare and western-style menus. If you're looking to relax why not spend some time in the hot spring resorts, locally known as Onsen, which are set within the surrounding mountains.