The 10 Best Destinations for Your Christmas Honeymoon
If you're planning a Christmas honeymoon and are too overwhelmed with the many places to consider, read on to find out our list of the top ten Christmas honeymoon destinations…
1) Maldives 
Maldives is always an obvious option for a honeymoon retreat since it offers newlyweds an idyllic setting for a romantic and intimate experience. It is a string of thousands of islands, all set in the azure waters of the Indian Ocean and adorned with pure white sands and vivid coral reefs. The Christmas festivities there are just as passionate as in any other country and include remarkable firework displays. If you would like to indulge in the vibrant celebrations, it's best to stay in the capital of Male. However, for more seclusion and companionship, the water villas at some resorts will best suit your needs. Make the most of your Maldives honeymoon and pamper yourselves with a truly exotic holiday by combining your visit with travelling to Sri Lanka.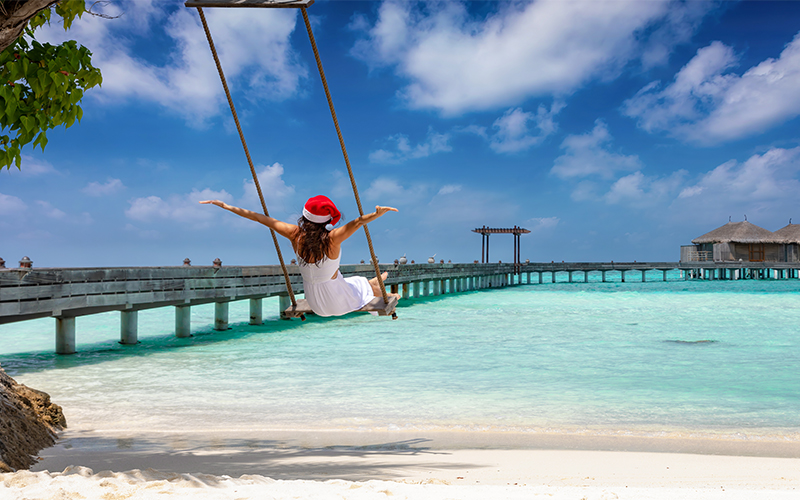 2) New York, USA
Also known as the Big Apple, New York is truly the city that never sleeps and is most popular for its iconic skyscrapers, Central Park and Times Square. During December the weather might not be as glamorous but the setting is just as magical perfect for a romantic honeymoon getaway. A serene walk in Central Park in winter is proven to be an enticing and intimate experience for couples. Additionally buildings such as the Empire State Building and Top of the Rock offer you stunning views at any time of the year. If you have the time you should also head to the American Falls and indulge in even more spectacular views and you might also witness some beautiful firework displays.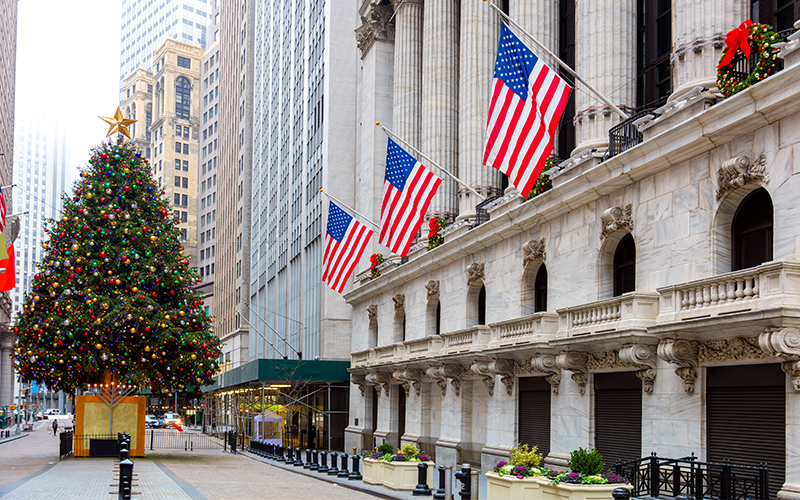 3) Iceland
Bask in the picturesque beauty of Iceland's nature and explore the gorgeous cultural and historic sites. During the winter months you can also gape upon the majestic spectacle of the Northern Lights from the comforts of your cosy glass igloo. Indulge in the unique experience of whale-watching as orcas descend in the icy waters and then cuddle up in the warmth of an outdoor hot spring. It is highly recommended to stay at Hotel Borg in Reykjavik with its modern style and At Deco interior.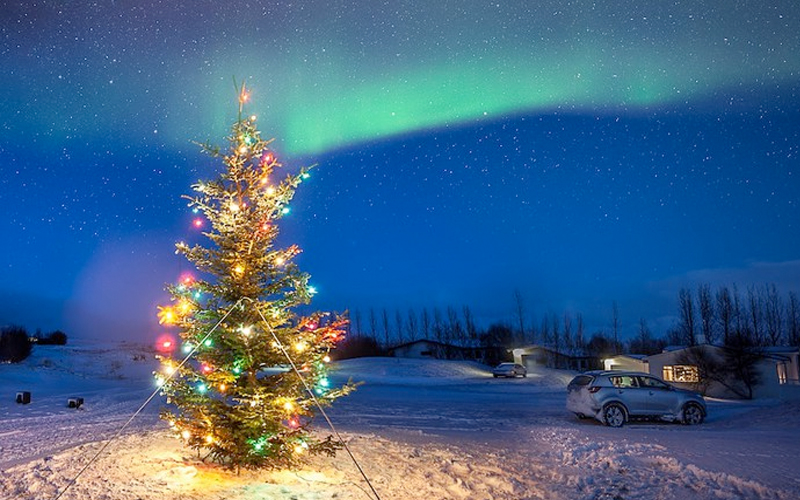 4) London, Europe
Experience eternal love in Britain's finest-the capital of London and explore the fascinating culture and history of this ancient city. London in winter offers a multitude of vivid colours and offers unforgettable romantic experiences. You can get to know the London lifestyle by hitting up some happening pubs and grab a cup of tea with you to stroll down any of London's gorgeous parks.  Head to Hyde Park, where a Winter Wonderland awaits you, providing all sorts of entertainment, including ice skating, circus and a giant observation wheel.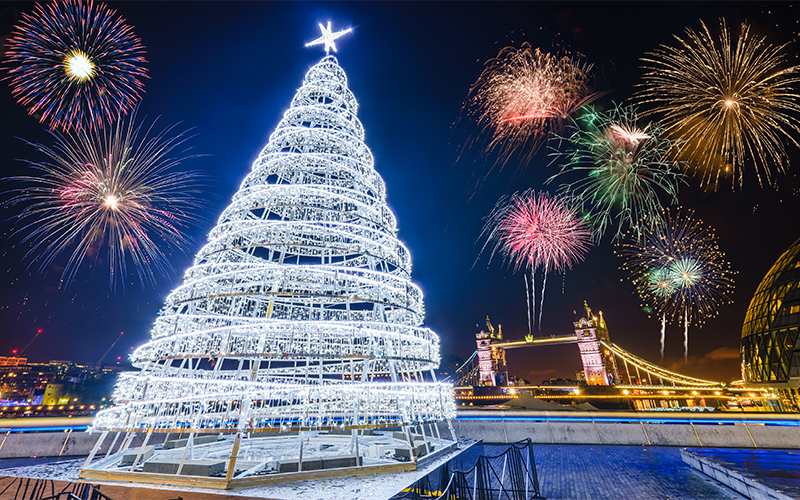 5) Australia
With its miles of coastline and lovely weather, Australia is a great spot for a honeymoon retreat, especially during Christmas time when festivities and decorations are mind-boggling. An obvious spot to be for Christmas is the romantic city of Sydney, where you will be met with hundreds of attractions and sumptuous dining options. You will have the opportunity to dive in the beautiful Great Barrier Reef or take surfing lessons on the Bondi Beach as to experience the true nature of Aussie lifestyle. Do not miss out on being a witness of fabulous entertainment at the astonishing Sydney Opera House or the stunning Christmas light displays taking over at the St Mary's Cathedral's.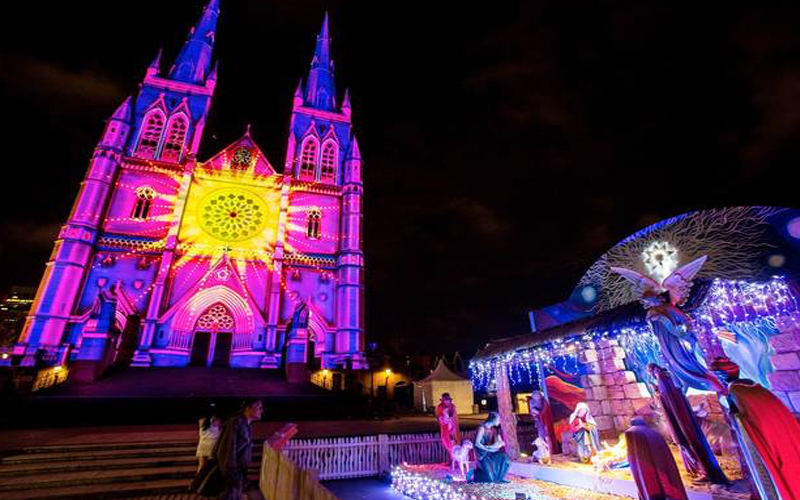 6) The Caribbean
If you're one to dislike a cold and snowy Christmas, the Caribbean's is the perfect place for you to enjoy nine hours of sunshine and buoyant ambience at Christmas. Be swayed by the gentle breeze and soak in the crystal waters of the Caribbean Sea at luxurious accommodation. Let loose and relax with your beloved at any of the lush islands, ranging from Barbados and Cayman to Grenada and St. Lucia. You can also explore and enjoy the enticing colonial towns of the Dominican Republic with its lavish rainforest greenery and stunning waterfalls. Head to Grenada to find soft sandy beaches and a pure laid-back Caribbean experience; in the south-west of the island you can stay at the luxury, all-inclusive and adults-only Sandals La Source Grenada.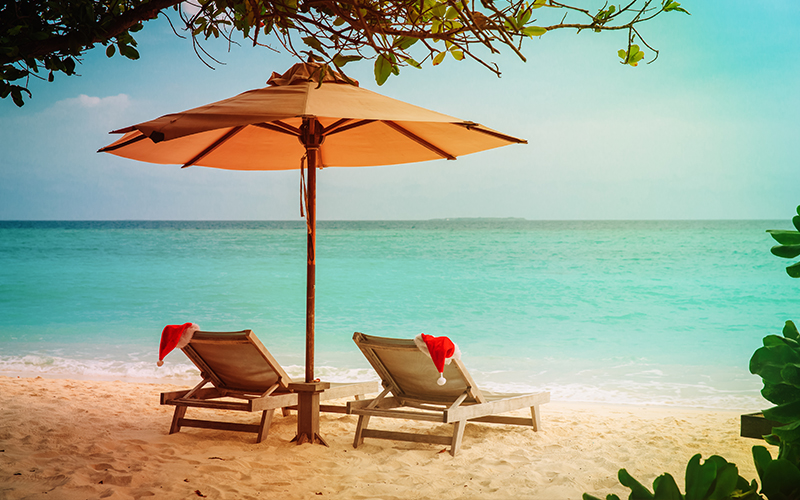 7) Thailand
Another classic honeymoon destination for Christmas on the list is gracious Thailand. Nothing can beat spending Christmas with your loved one in one of Thailand's plush hotels or luscious island beaches. An endless list of activities awaits your arrival, varying from outstanding local cuisine to vibrant nightlife. For a more tranquil retreat, it is strongly recommended visiting a traditional Thai spa facility to endure a body and mind rejuvenation. Surrounded by the Andaman Sea, there is a huge selection of itineraries, such as Phi Phi, Phuket, Bangkok and many more.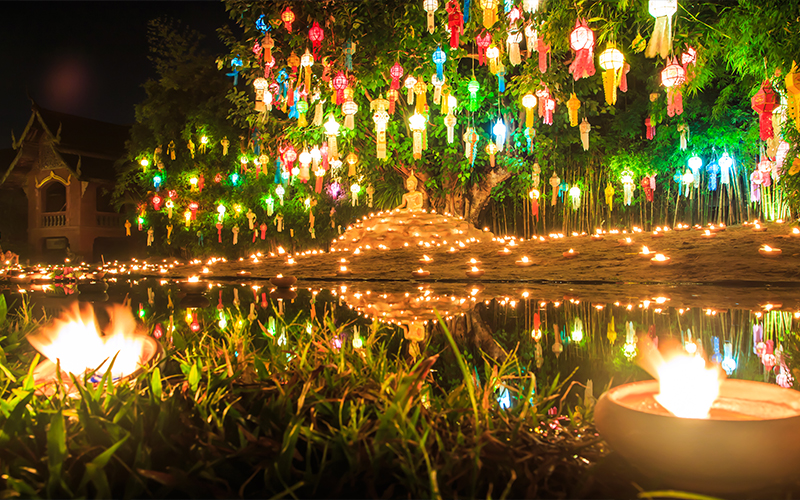 8) India
India's tourism season starts early December and continues on until New Year. The Christmas holidays are celebrated quite differently from how Europe or the USA do it, which will make up for a truly unique honeymoon experience. The traditional Indian Catholic day would involve visiting churches in the morning and then feasting in the evening and night. For adventure seekers of India's vibrant city life and festivities, Delhi is the ideal place, with its exhilarating attractions, such as the historic Red Fort. However, if you're looking for a serene environment away from the dozens of tourists, you should consider travelling to Kerala or Goa.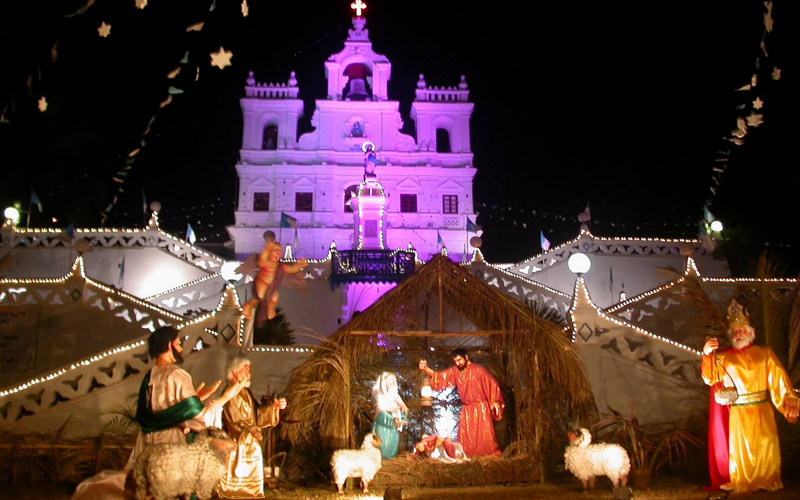 9) Dubai
Dubai is yet another brilliant choice for honeymooners to experience a lively cosmopolitan ambience, surrounded by native Arabic glamour and contemporary Western luxury. The month of December is the ideal time for a Dubai retreat since the scorching hot days have passed and nor the weather would be relatively cool. It's highly recommended you indulge in an intimate sail along the Creek and then go up the observation deck at the Burj Khalifa. You should also explore the record-breaking fabulous Dubai Mall.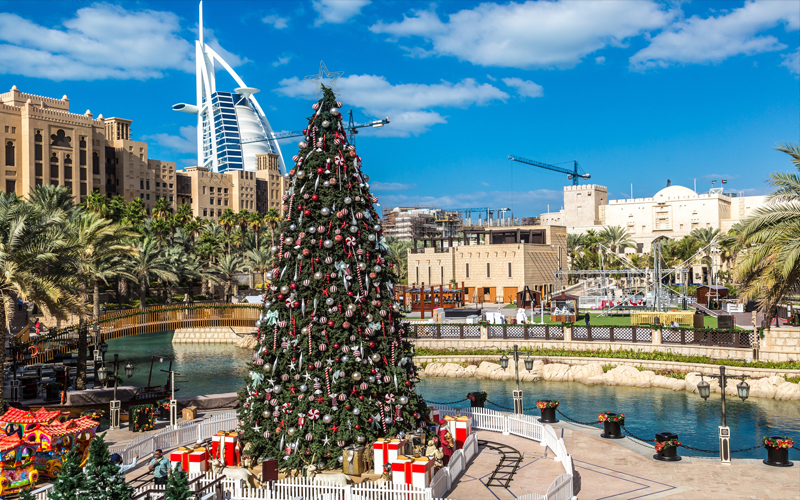 10) Canada
Canada offers the perfect honeymoon escape for every couple's needs; you can explore picturesque cities or hide away in the lush greenery of the Great White North. Quebec City is one of the romantic cities that Canada has to offer and people describe it as a piece of France, with its sumptuous baked goods and exceptional architecture. Take a lovely walk down the historic streets of Old Quebec and you can stay at the Fairmont Le Chateau Frontenac, which is as elegant on the inside as it is on the outside.