The Best Places to Visit on your Japan Honeymoon
For any newlywed couples, there is nothing like beginning your marital life together with a unique travel experience exploring the most romantic spots in Japan. Check out the best places to visit on your Japan honeymoon:
1) Tokyo
Don't miss out on venturing in the metropolitan capital of Japan-Tokyo. During spring you can discover the lavish parks and rivers decorated by the charming pink sakura blossoms. In Summer time, experience the thrilling street festivities and when winter comes along you can be a witness of 'illumination', which is the gorgeous holiday lights festival.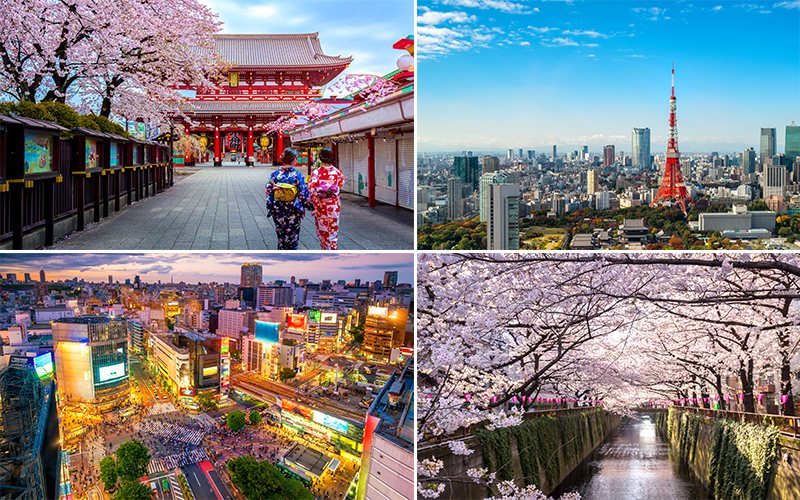 2) Hakone
Only a train away from Tokyo, Hakone is the perfect place for a weekend getaway. As a serene mountain town nestled in the beauty of lush emerald greenery, it is easy to explore and fully commit to surrendering your mental state to nature's treatments. You can also indulge in a romantic boat ride or deeply relax in the many hot water springs.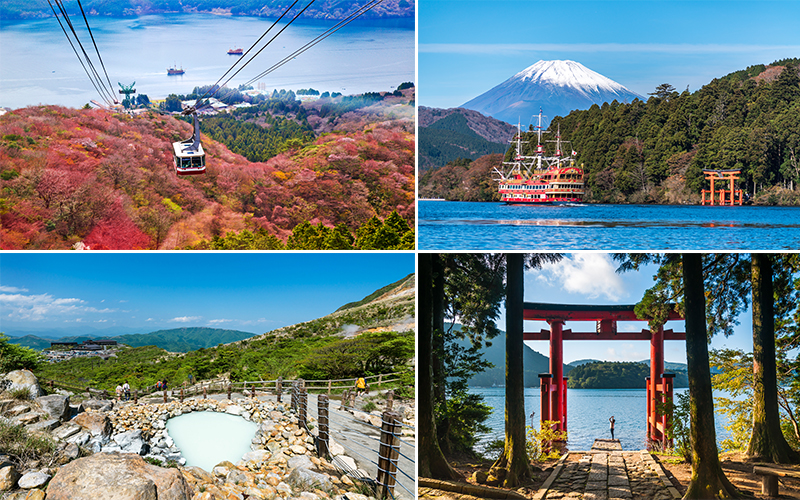 3) Kyoto
An obvious spot to go next is the historic Kyoto. Revel in the ancient environment and find serenity in a zen garden or bamboo forest. Enjoy traditional Japanese hospitality at a ryokan inn or explore the finest of Japanese haute cuisine, also known as Kaiseki dining.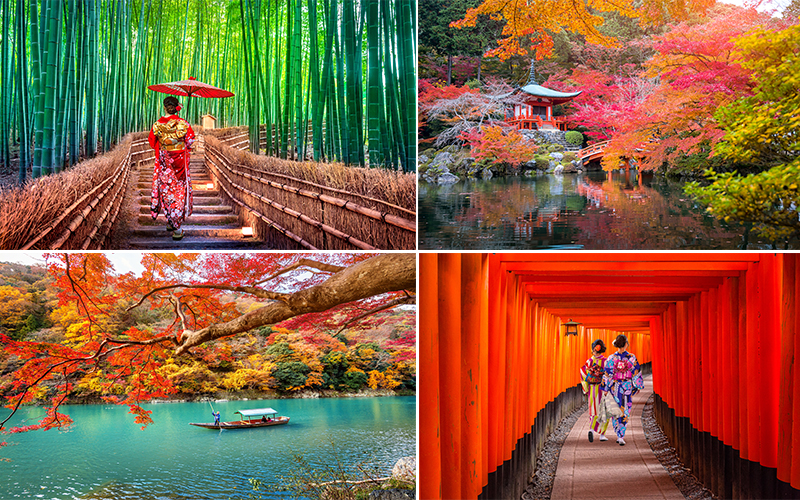 4) Arashiyama Bamboo Forest
As part of the Kyoto Perfecture, the Arashiyama Bamboo Forest is with no doubt one of the most romantic spots Japan has to offer. It is also labelled a Japanese Historic Site and the destination provides one of a kind sense of natural beauty. The best time to appreciate the lush scenery is in the morning when its untouched atmosphere of peace and serenity is present.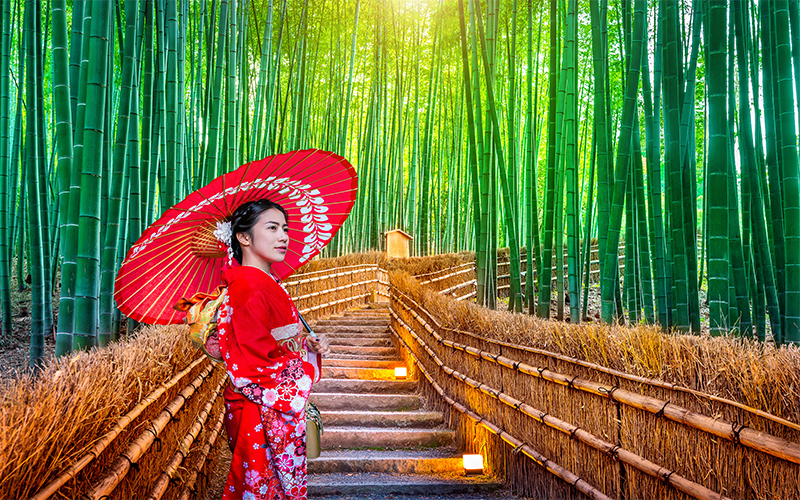 5) Osaka
The city of Osaka is a short train ride from Kyoto and is worth visiting if you're looking for a less intense version of Tokyo. One of the city's main couples' attractions is the Ohatsu Tenjin Shrine, also known as the lovers' temple. You can settle in and write down wishes for your everlasting love and affection on wooden plaques. Nearby you can find Osaka Castle offering visitors an amazing museum and stunning views overlooking the city.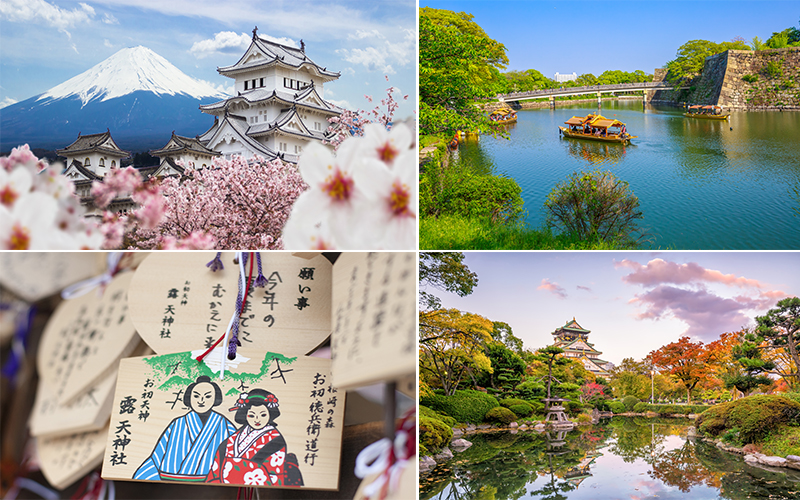 6) Karuizawa
Another well-known destination for honeymoon couples is Karuizawa. Explore the brilliance of foliage during any season and bask in the local architecture, influenced by European-style villages.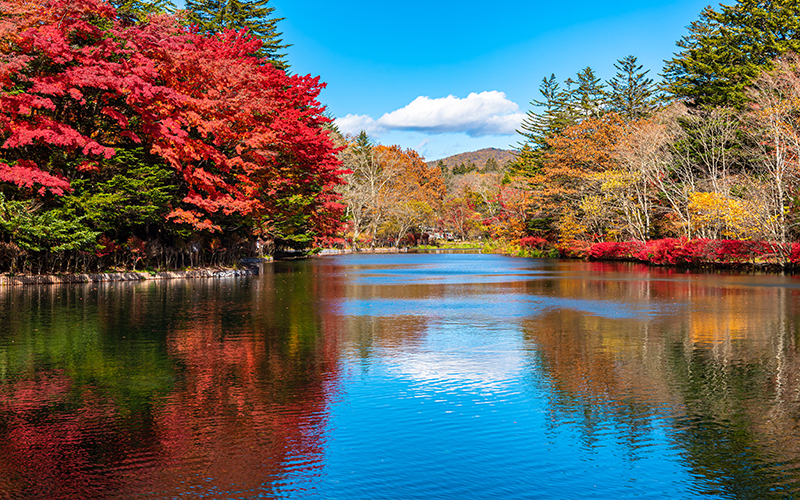 7) Hida-Takayama
Connect with Japanese traditions and culture in the idyllic seclusion of Hida-Takayama. It is a lovely mountain town but it has so much to offer to tourists from discovering its unique and rich historical value to admiring the treasures of medieval living within the present.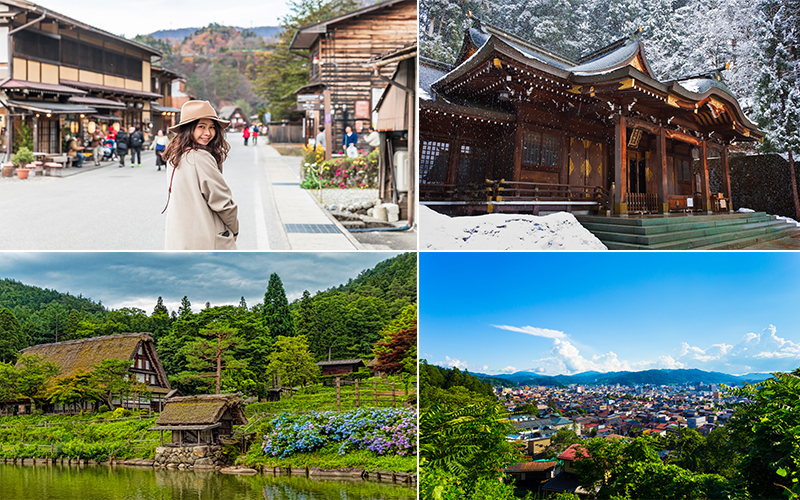 8) Fuji Five Lakes
Enhance the beauty and romance of your honeymoon by surrounding yourself with the tranquil waters of Fuji Five Lakes. As an established popular location for newlywed couples, the lakes offer a mystic and serene aura for you to be enveloped in and be faced with the magnificence of Mount Fuji. The destination is perfect for adventure seekers since there is a wide range of of exciting activities.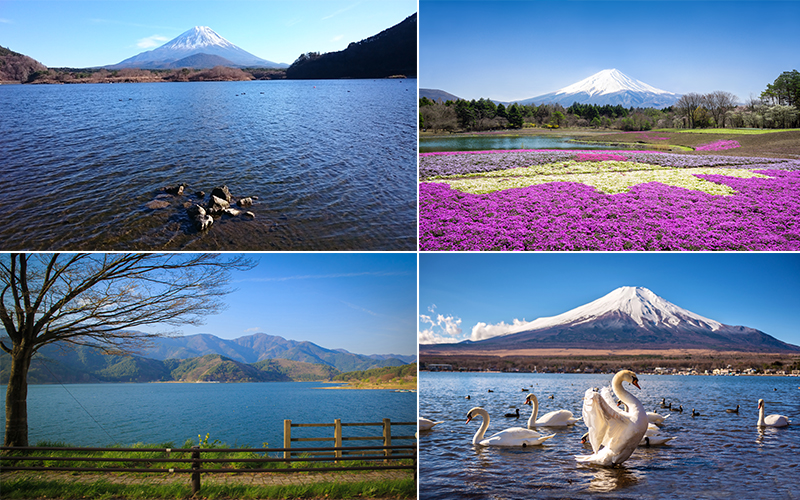 9) Shirakawa-go
Marked as a UNESCO World Heritage Site, Shirakawa-go is a peaceful mountain village for honeymooners to experience the mystical feel of traditional Japanese houses. The destination is most popular for its extraordinary architecture, rivers and overwhelmingly expansive rice fields. That said the most ideal time to visit the charming village is during autumn or winter as to relish the stunning views of the houses covered in snow. However, whether you're planning of visiting in summer or spring, you are always going to be welcomed by the friendliest of locals.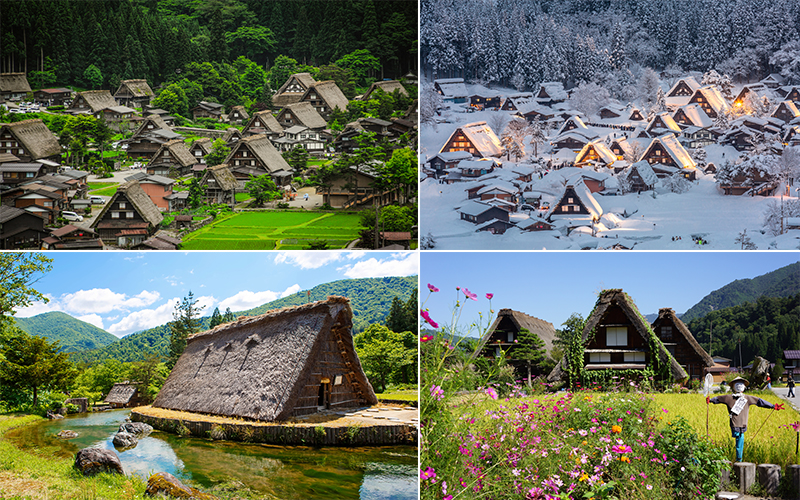 10) Miyajima Island
Providing the finest of sceneries in all of Japan, you might've seen Miyajima Island featuring in many Instagram posts and photos. The island is just outside the city of Hiroshima and its floating torri gate is a landmark not to exclude from your Japanese honeymoon retreat. Known as one of Japan's romantic places to go to, Miyajima Island is highlighted by ancient temples, calm waters, luscious gardens and striking views from the top of Mount Misen, which serves as a backdrop to this breathtaking landscape. However, if you do decide to climb up the beautiful mountain, be careful since it's known to be a habitat for poisonous snakes. Also, don't miss out on teasing your taste buds with the local cuisine.