Top 10 romantic things to do in Hong Kong
Hong Kong might once have been treated as a stopover destination, a place to simply spend a night or two en route to other parts of Asia. Thankfully, this beguiling city is beginning to garner a reputation as one of the continent's most exciting cities – and it's an image the place is more than able to live up to.
We've compiled a list of the top 10 things to do in Hong Kong to entice you away to this thriving Chinese port. From vintage trams, island exploration, gourmet cuisine and sunset sailing, there's a plethora of romantic ways to spend your time here. Cast your eyes over our captivating highlights and consider making Hong Kong your honeymoon dream.
1) Take a tram to Victoria Peak
The most enchanting way to reach the leafy heights of Victoria Peak is via the Peak Tram. This quaint furnicular railway has been in service since 1888, linking street-level Hong Kong with the lofty levels reached by the island. Enjoy a ride to the top and spend time taking in the staggering views over skyscrapers, the busy harbour, and beyond.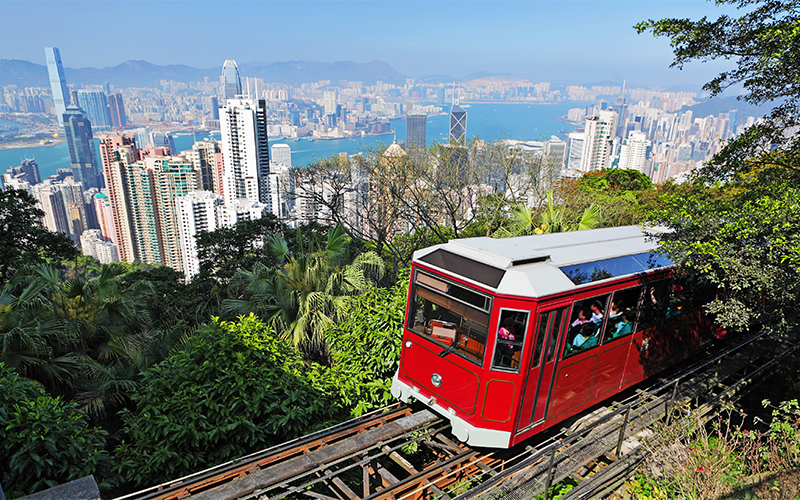 2) Dine on dim sum delicacies
When staying in Hong Kong, it is essential to feast on Cantonese small plates known as dim sum. While incorporating a wide range of different ingredients and flavours, there are some classic dishes such as har gow (steamed shrimp dumplings) and char siu bao (steamed pork buns). Catch a gastronomic feast at Kwun Tong restaurant Dragon King, or browse the street food stalls of Kowloon for a truly authentic experience.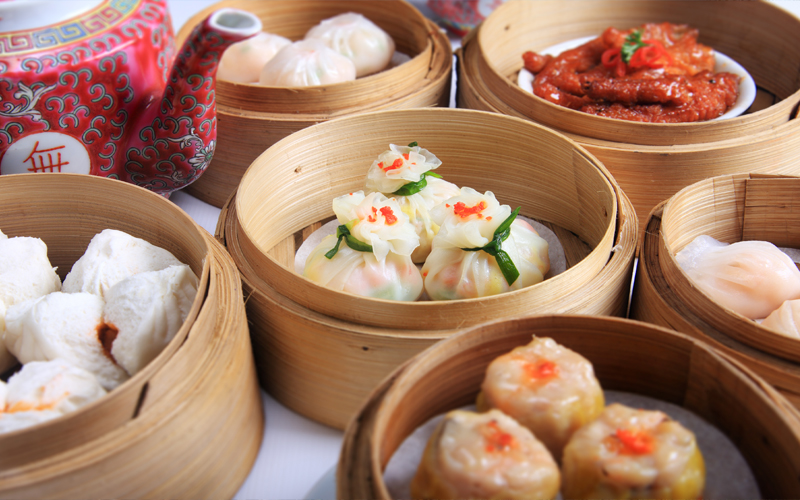 3) Discover the delights of Lantau Island
The largest isle in Hong Kong, Lantau Island is an evocative blend of culture, religion and natural beauty. Take a ferry from the city centre and begin your exploration with a meander to the giant Tian Tan Buddha statue that looms over the landscape. From here, pick up a walking trail and meander exotic woodlands hand-in-hand with your special someone. After a quick refuel at one of the island's many lauded lunch spots, take a short boat ride to Tai O and see for yourself the old-world way of life still lived in traditional stilt villages.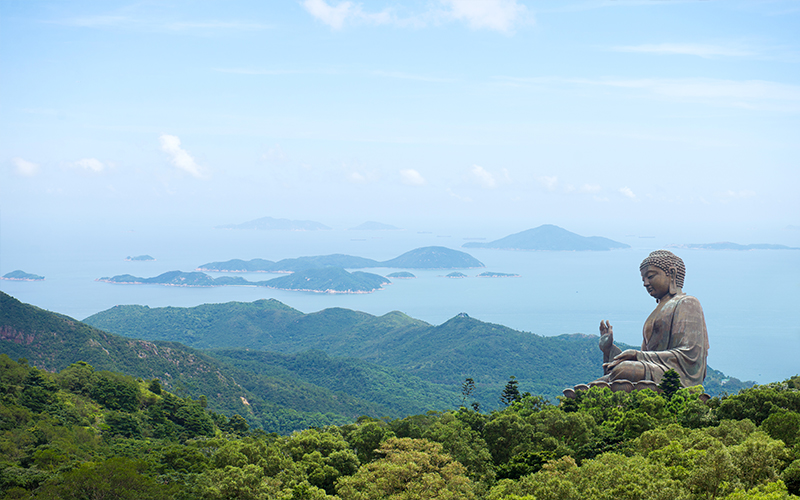 4) Spend the day at Disneyland
On Lantau Island is one of Asia's most popular theme parks, Hong Kong Disneyland. Test the lungs of your new spouse as you scream through thrilling roller coaster rides, then seek out Mickey Mouse for the ultimate honeymoon snapshot.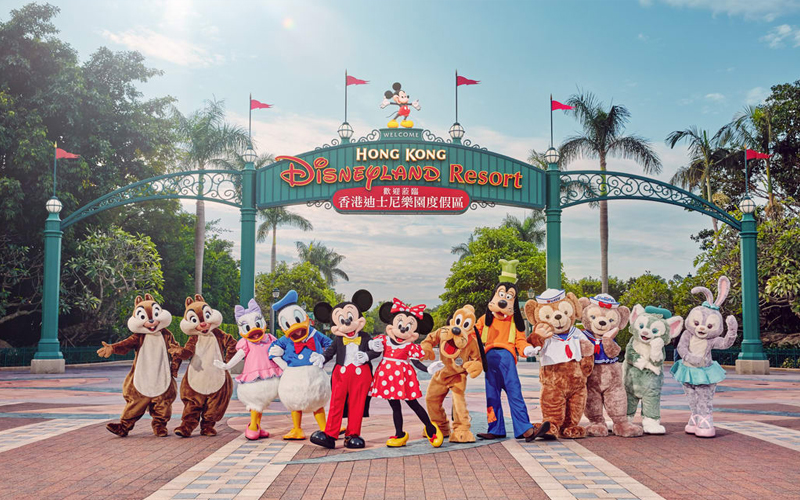 5) Meander over to Macau
If time on Lantau Island has whet your appetite for exploring a little further afield, then take an hour-long ferry over to the glittering gem that is Macau. This bustling island destination is a true entertainment hub, featuring an impressive array of restaurants, shops, bars and casinos in which to spend money and soak up the glitzy vibe.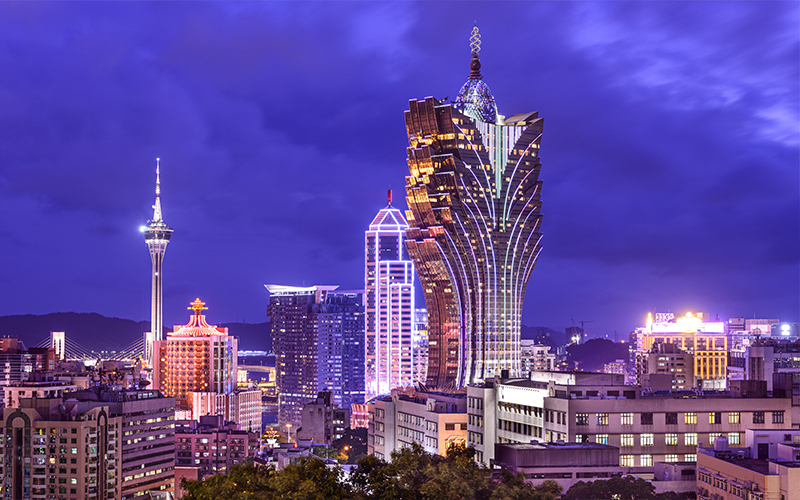 6) Laze with your loved one on a pristine beach
You might not instantly associate Hong Kong with beautiful beaches, yet there are many sizzling stretches of sand on which to spend sun-soaked days here. Take a sunset meander along Tai Long Wan Beach, or try your hand at kite surfing on Kwun Yam Wan Beach. For something truly special, head to Turtle Cove Beach and glimpse some of the island's most glorious wildlife from specially designed watch huts.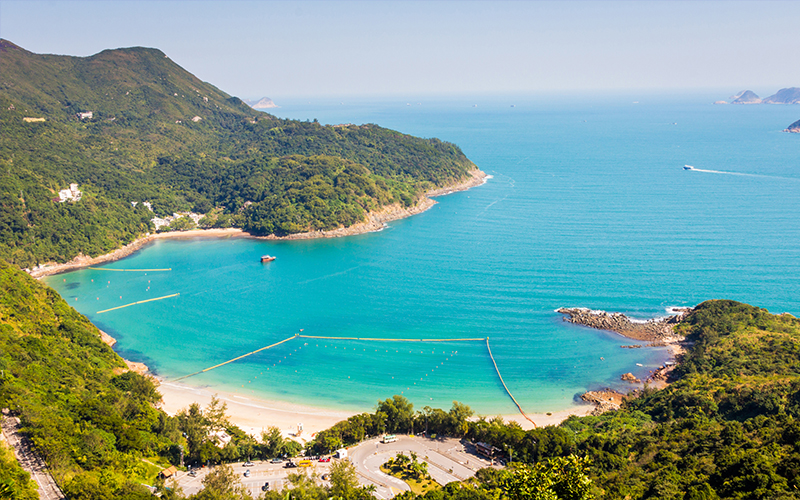 7) Trek between temples
Hong Kong is a place of many temples. Chinese temples are visually stunning hubs of culture and intricate architecture, so take time to criss-cross the city and see some of these beautiful creations. The wonderfully imposing Po Lin Monastery is one of the most popular, while the impressively tall pagoda of Ten Thousand Buddha's Monastery is not to be missed. Not only that the Golden Pavilion Temple in Nan Lian Garden too.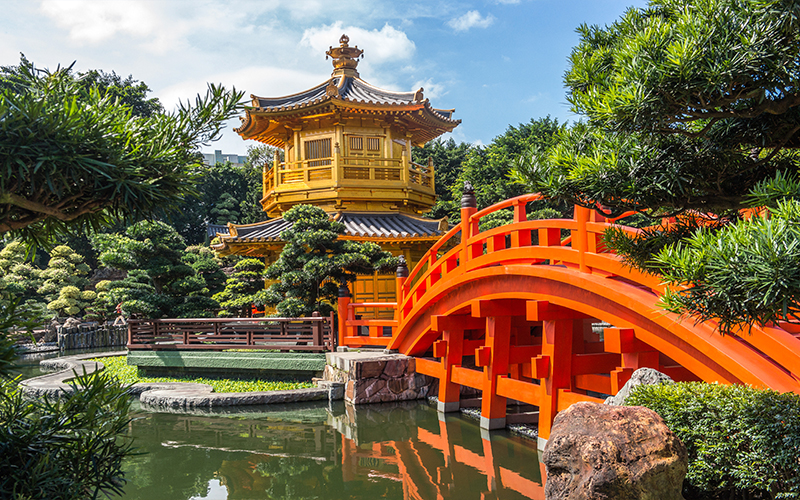 8) Sail the bay at sunset on a junk boat
For a truly romantic experience in Hong Kong, catch a soul-stirring sunset from the deck of a heritage junk boat. Gaze out at the glittering lights of skyscrapers as your vessel bobs on the darkening bay. Watch the ant-like dots of tourists wandering Victoria Harbour and see who might be first to spot the stars coming out overhead.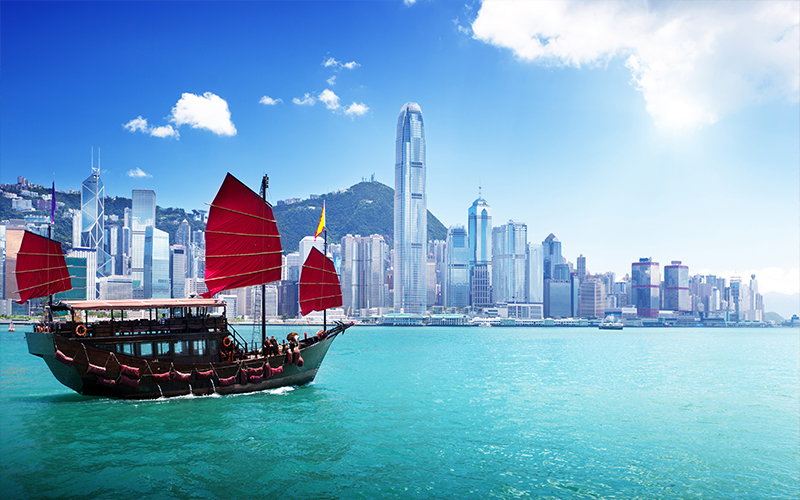 9) Sample the sizzling nightlife
Those with a penchant for throbbing nightlife will be right at home in Hong Kong's Lan Kwai Fong area. With more than 80 places to eat, drink and dance the night away, you'll be spoilt for choice as to where you'll spend your evening. Try thriving stormies for a taste of the local life, or head to the buzzing rooftop bar of Ce La Vi for a sip of something satiating beneath the inky night sky.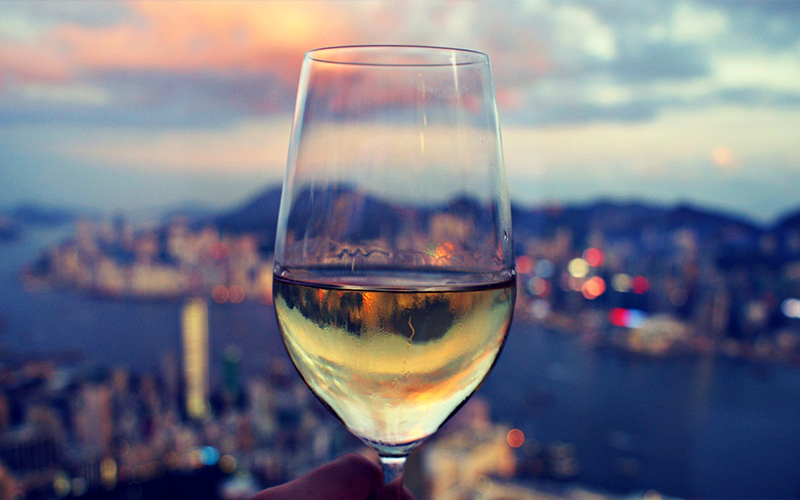 10) Wander Victoria Harbour
Sprawling Victoria Harbour is the ideal place for a romantic stroll. Take the arm of your special someone and meander along the waterfront, taking in sweeping views over the bustling bay. Linger until nightfall to catch the impressive light show, A Symphony of Lights.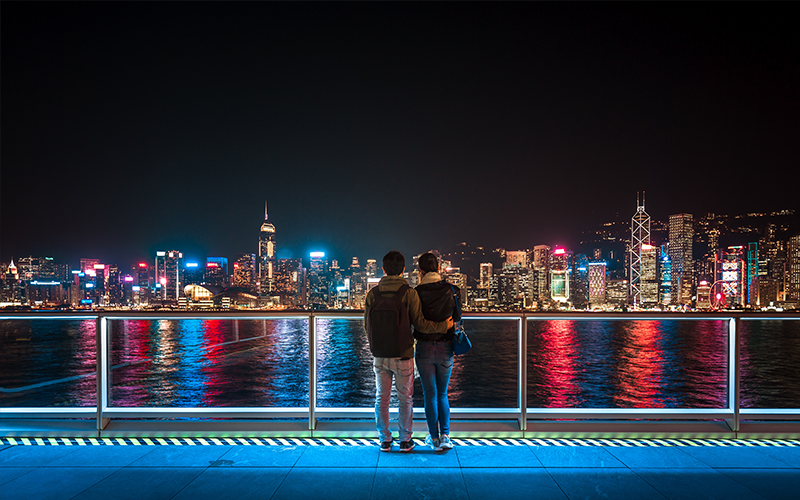 Inspired by our top 10 things to do in Hong Kong on your Honeymoon? Contact a Honeymoon Specialist about a tailor made Hong kong honeymoon package here or call 0121 440 6268