The Most Breathtaking Tea Plantations in the World
Tea plantations possess an air of romance. With rolling green estates and lush zigzag slopes, these vibrant and nature-rich places provide visitors with soul-stirring views across vast landscapes. They also offer guests the chance to sample a sumptuous array of expertly prepared beverages from freshly harvested produce. A tea plantation excursion might seem slightly off paste for honeymooning couples, yet a trip to one of these beguiling sites during your post-wedding break could turn out to be the highlight of your trip. We've compiled a selection of the world's most captivating tea plantations, so peruse the following beauties and allow yourself to be tempted away to one of these breathtaking tea-soaked regions.
Happy Valley Tea Estate, Darjeeling, West Bengal, India
India's Darjeeling region is one of the most popular tea producing areas in the world. There are several estates you can visit here, each with truly breathtaking scenery. A visit to Happy Valley Tea Estate is likely to leave you feeling as bright as the place's name, with its rolling lush fields and views over the astounding Himalayan foothills. Established in 1854, there's a wealth of history to be absorbed here and you'll be introduced to the organic and bio-dynamic ways of producing India's most favoured beverage.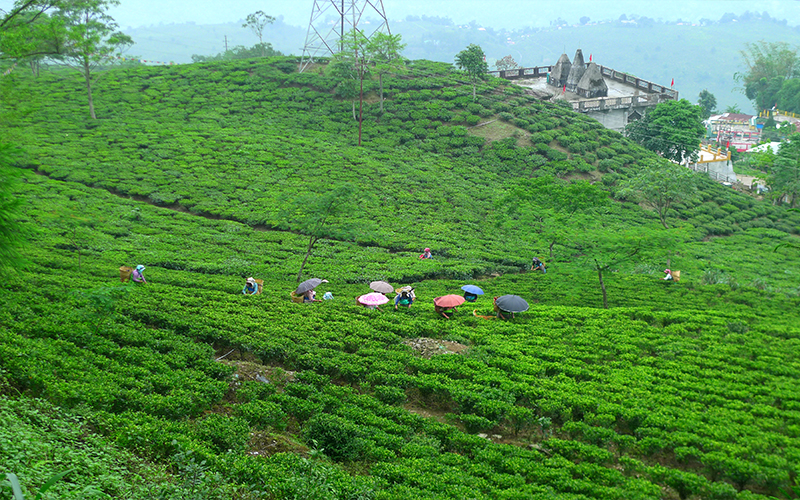 Munnar Tea Estates, Kerala, India
You'll find yourself instantly enchanted by the ribbed and verdant hillsides of Kerala's Munnar Tea Estates. This sun-soaked region produces some of the world's best Assam tea which is available in abundance to sample here. Don't miss out on the Tea Museum to learn all about the history of this refreshing beverage.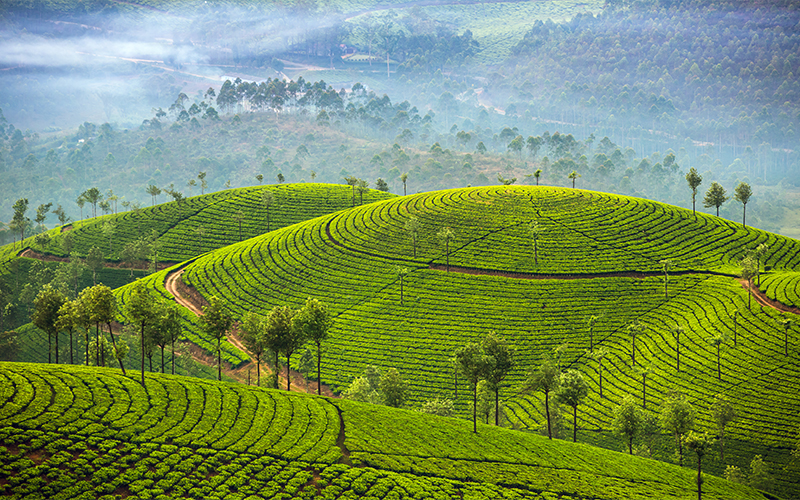 Kericho, Kenya
Cast your eyes over the lush highlands of Kenya's Rift Valley to catch a glimpse of beaming Kipsigis tea pickers and slowly meandering cattle at one of Kericho's tea plantations. One of the nation's best-loved plantations, this verdant estate is certified by the Rainforest Alliance and welcomes visitors throughout the year from all over the world. Breathe in the area's heady aroma and marvel at the beauty of this breathtaking place.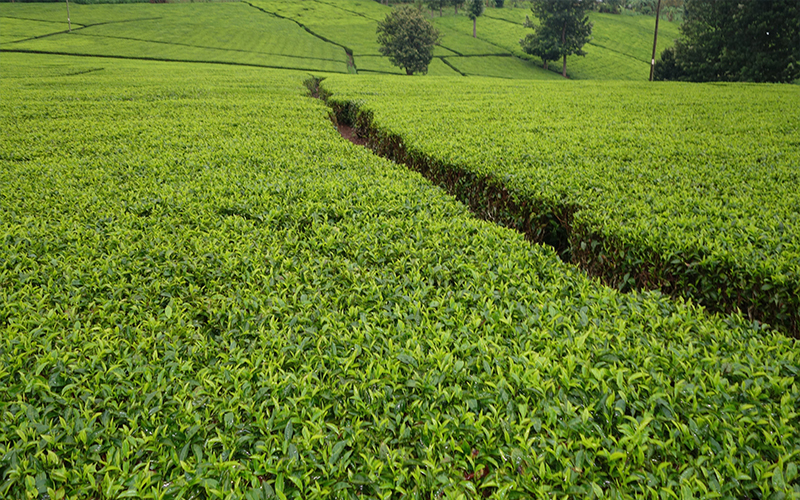 Zealong, Waikato, New Zealand
You might not automatically equate New Zealand with tea plantations – and, indeed, Zealong is the only one in the whole of the country. However, you'd be remiss not to take time out during your mini honeymoon to visit this beguiling estate. With produce that is 100% organic and the option of enjoying a high tea experience among the incredible scenery, your time here will be truly enchanting.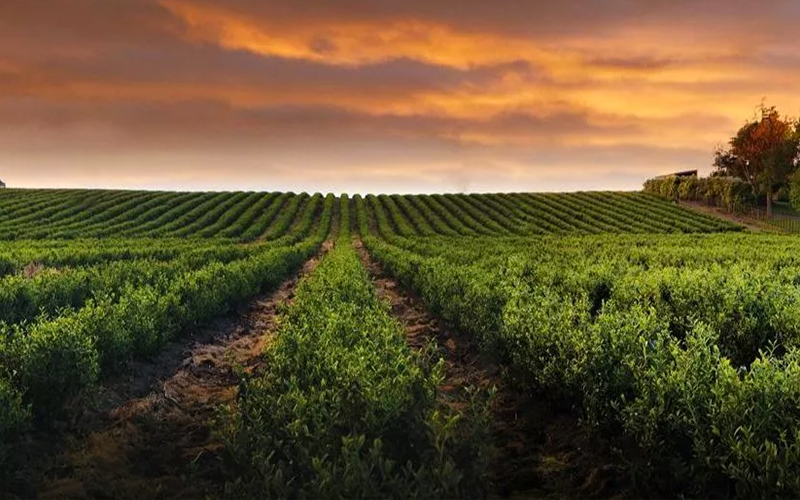 Dambatenne Estate, Sri Lanka
Tea is Sri Lanka's national drink so you know you're in for a treat when you visit the country's Dambatenne Estate. Founded in 1890 by Sir Thomas Lipton, this visually stunning place is one of the region's premier attractions. There's the option to stay amongst tea-tinged greenery at one of the area's luxury tea resorts, though even a simple day trip will linger happily in the mind for some time to come. Take a tour of the estate's factory to view the tea-making process then stop at one of the local cafes and take in the glorious mountain views as you sample the plant-based wares.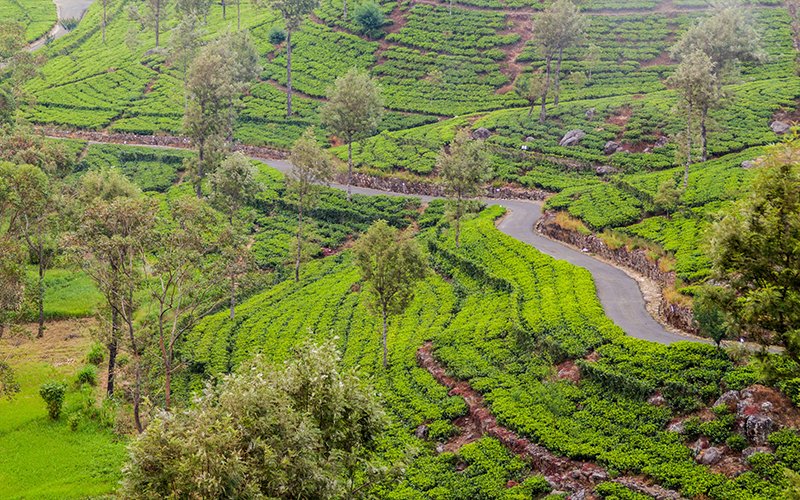 Rize, Turkey
Turkey might more readily be associated with coffee, yet a string of extraordinary tea plantations can be found in the Rize region along the beautiful Black Sea coast. Any one of these plantations is worthy of a visit, so why not call in for the chance to sip steaming hot samples in delicate tulip-shaped cups? Wander hand-in-hand with your special someone through bright green rippled meadows and gaze out over sights that need to be seen to be believed.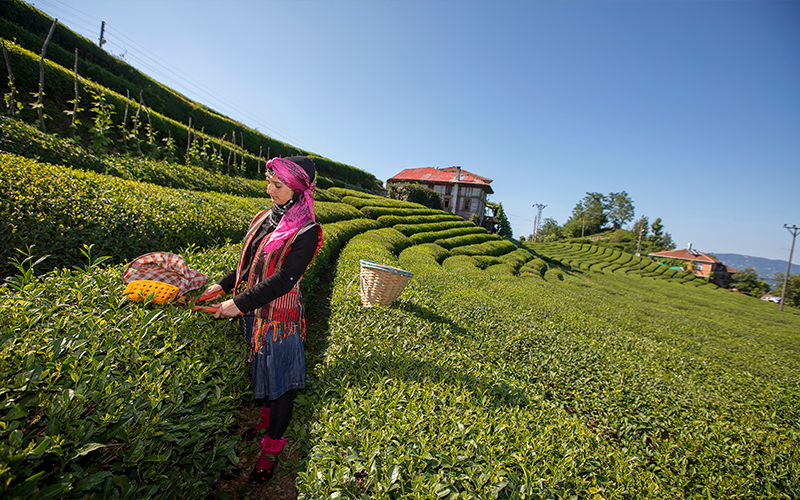 Moc Chau Plateau, Vietnam 
Travel 125 miles inland from Vietnam and you'll reach the ethereal landscape of Moc Chau Plateau. Visit one of the country's most exquisite tea estates for a truly authentic experience among grazing cows and more than 1000 hectares of lush plantations. Watch a team of friendly workers in traditional conical hats move expertly through the verdant fields and try a taste of first flush tea beneath an atmospheric Vietnamese sky.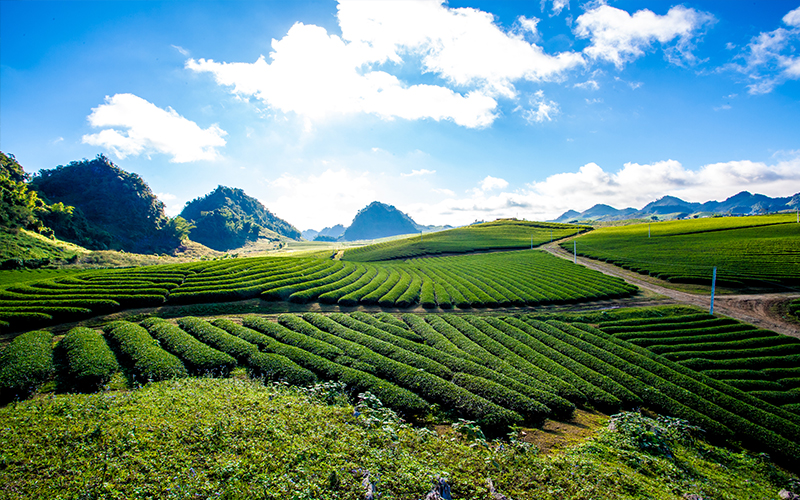 Pedro Tea Estate, Nuwara Eliya, Sri Lanka
Among the emerald green landscape of central Sri Lanka, you'll find Pedro Tea Estate. Catch this visually stunning place at its romantic best with an early morning visit as the sun rises over the valley. Call in at the estate's factory to learn about the manufacturing process then wander the wider perimeter to glimpse the lush tea pastures and crystalline waterfalls.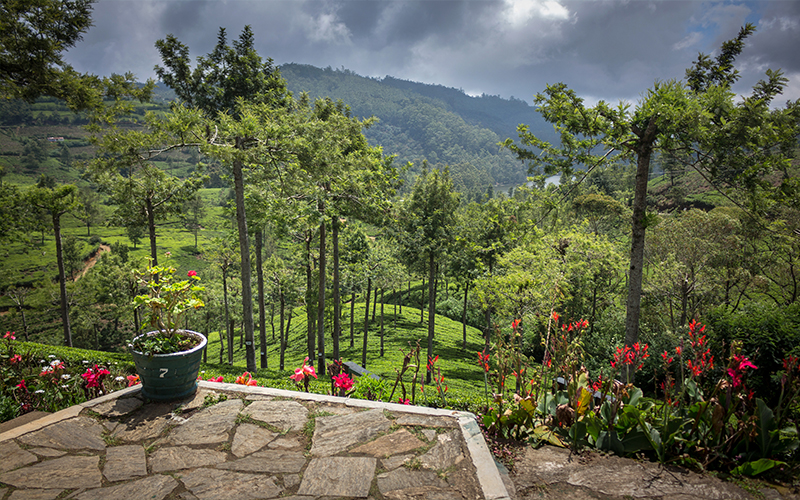 Obubu Tea farms, Uji, Japan
The Uji district in Japan is famous for its Ujicha – literally translating as tea from Uji. Obubu Tea Farms is one of the region's premier tea growing sites and welcomes in visitors between 11am and 3pm for tours of the verdant tea fields. Take time out with your other half to meander this peaceful plantation and learn about the art of Japanese tea and its deep cultural significance.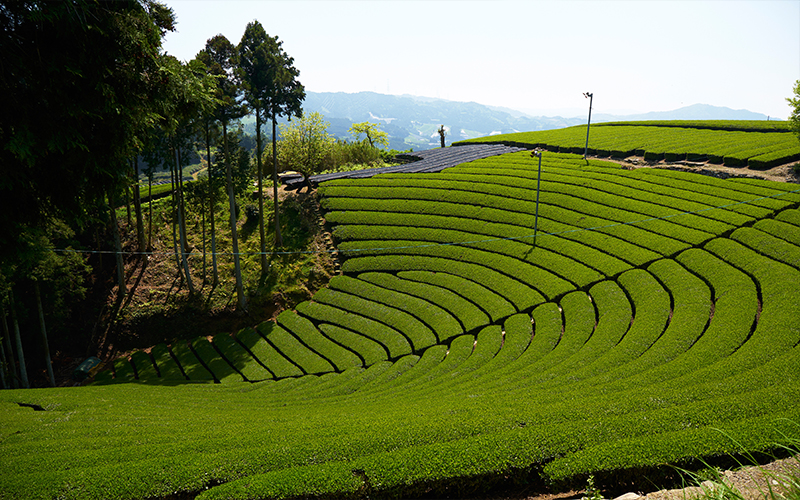 Boh Tea Plantations, Cameron Highlands, Malaysia
BOH Tea Plantation is a product of British colonialism, founded in 1929 by British businessman JA Russel in what was then known as Malaya. Travel to this country's beguiling heart and into the cool, fresh air of the Cameron Highlands to experience tea growing at its very best. This plantation has more than 8000 acres of sweeping green fields of tea plants, so take the hand of your loved one and meander through this enchanting area in Malaysia, breathing in the heady aroma of freshly picked tea leaves and perhaps picking something yourself to sample later on.