Overview
Miami
Miami is a vibrant city in Florida, known for its luxury resorts, party scene, gorgeous beaches and excellent shopping. A honeymoon to Miami offers a backdrop of glitz and glam, where you'll spend your days out in the sunshine topping up your tan, or your wardrobe in the design district. Once the sun goes down, Miami it lit up with an abundance of fine dining experiences and trendy bars to toast to the beginning of your marriage. Known for its port of call, Miami is one of those destinations where something is always happening, whether it's food and music festivals, turtle walks, LGBT celebrations, movie screenings and much more.
Eastern Caribbean
Discover the gems of the Caribbean with an Eastern Caribbean cruise, sailing you to a number of idyllic isles that allows you to sample a variety of dreamy landscapes, that you might not have considered. From chic shops, sun-kissed beaches, divine sunset vistas and unforgettable experiences, adding an Eastern Caribbean cruise onto your honeymoon is a fantastic way to dip your toes into the Caribbean's idyllic islands.
Why we love Miami and Eastern Caribbean cruise Multi-Centre
Miami and the Caribbean is a match made in heaven, with dreamy beaches and tropical weather for the ultimate sun-kissed honeymoon. Our Miami and eastern Caribbean cruise honeymoon is for the adventurous couple who want to make their honeymoon utterly memorable while dipping your toes into a heavenly destinations that you might not have considered.
Our Miami and eastern Caribbean cruise honeymoon is a tailor made itinerary that includes flights. For more information please contact us for a quote.
'Save' REF: 43341
Multi-Centre Honeymoon
FROM £3360PP
Price per person based on 2 adults sharing. Please contact us for alternative hotels and combinations. Deposit from £150 Per Person
STOP 1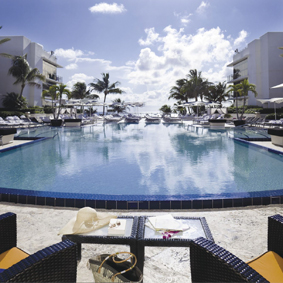 Step from your hotel room onto the golden sands of South Beach and savour refreshing dips in the cold waters of the Atlantic Ocean before retreating to the Art Modern elegance of your resort, with its 375 well-appointed rooms, swimming pool and 16,000 square foot Spa. As well as its unbeatable beachfront location the Ritz Carlton South Beach is also within easy walking distance of Miami's iconic Ocean Drive and Lincoln Road, giving you easy access to the vibrant local street culture and nightlife.

Price based in May/June
STOP 2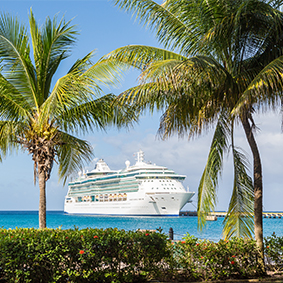 Stateroom with Verandah on board Celebrity Equinox, Full Board
Setting Sail from Miami on board the super stylish Celebrity Equinox, Your honeymoon cruise through eastern Caribbean will be a truly unforgettable experience. Spending 7 nights sailing from Miami through the glistening Caribbean, you'll touch base in San Juan, Phillipsburg, Charlotte Amalie (St. Thomas), Punta Cana, Nassau and back to Miami.
During your days at sea, you can enjoy the ultimate experiences that Celebrity Equinox has to offer, from the real grass Lawn Club to Canyon Ranch SpaClub® and an array of delicious dining options from fine dining to casual fares.

*This cruise features a 5 night stay at Melia Braco Village

Price based in May/June

STOP 3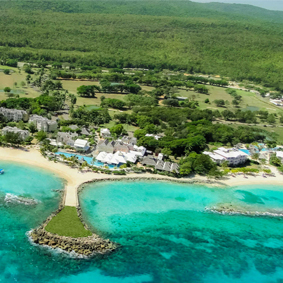 All inclusive, Premium Oceanfront Room
Melia Braco village is ideally placed on the shoes of Jamaica, boasting of sea view rooms and an all inclusive package giving you access to dine around 5 a la carte restaurants and an international buffet. Situated 45 minutes from Montego Bay Airport, Melia Braco Village has the feel of a boutique resort with plenty of things to do, from suspended bridges, zip lining, outdoor trampoline and a 35 ft rock-climbing wall. For a relaxing honeymoon experience, check into the YHI Spa for a rejuvenating couples massage or retreat back to your Premium Oceanfront Room, which boasts of beautiful sea views from your private balcony and a host of modern amenities for a home from home ambience.


Price based in May/June

STOP 4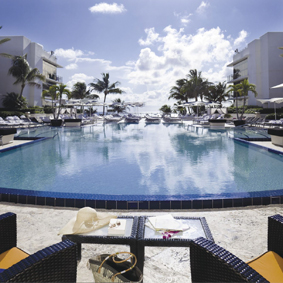 Step from your hotel room onto the golden sands of South Beach and savour refreshing dips in the cold waters of the Atlantic Ocean before retreating to the Art Moderne elegance of your resort, with its 375 well-appointed rooms, swimming pool and 16,000 square foot Spa. As well as its unbeatable beachfront location the Ritz Carlton South Beach is also within easy walking distance of Miami's iconic Ocean Drive and Lincoln Road, giving you easy access to the vibrant local street culture and nightlife.

Price based in May/June