Overview
Our tailor made Bali and Singapore multi Centre honeymoon blends culture, beaches and cosmopolitan cities for an incredible honeymoon in Asia. Invigorate your mind body and soul in the peaceful tranquillity that lies within Bali, and prepare to be blown away with the heart beating thrill and excitement in the futuristic city of Singapore. Ignite your senses and prepare for cultural enlightenment, you will return home with a whole new insight of the beautiful world we live in.
Bali
Let lush green hills, turquoise seas and sugar-white sands be the backdrop for your multi-centre honeymoon. Hotels in Bali are the ultimate in easy chic, with stylish and serene interiors fully equipped for a week of unwinding on the beach, by the pool, or exploring your surroundings. With a fascinating local culture and an unrivalled natural beauty, there's plenty more to discover on a Bali honeymoon once you're fully refreshed.
Singapore
Singapore is a bustling cosmopolitan capital with the personality to match. The city abounds with a number of different cultural influences, and you'll find yourself enjoyably swept up in the different strokes of this sparkling modern metropolis. This is a glittery stop for a couple searching for a fast-pace city experience during their multi-centre honeymoon.
'Save' REF: Q43686
'Spend' REF: Q43686
'Splurge' REF: B60009
Below is an example itinerary. For a tailor made Bali and Singapore honeymoon multi-centre call 0121 440 6268.
Multi-Centre Honeymoon
FROM £2,100PP
Price per person based on 2 adults sharing. Please contact us for alternative hotels and combinations.
STOP 1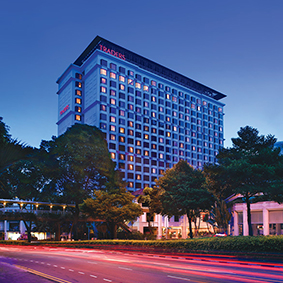 Just 25 minutes from Changi International Airport and a stone's throw from the trendy shops, boutiques and cafés of Orchard Road, Hotel Jen Singapore offers you easy access to the area's hottest attractions but is also a great place to relax and enjoy your romantic Singapore honeymoon.

Price based in May
STOP 2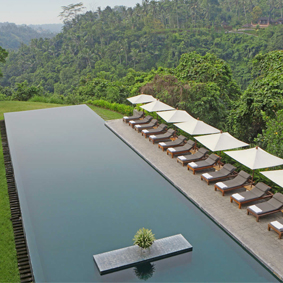 The Elysian Boutique is a tranquil haven of wellness and beauty; submerge yourself in intimate living with private luxury villas offering the ultimate honeymoon haven. Just a stone's throw away is the lively hub of Seminyak, and a little further takes you to the idyllic beaches of Seminyak. The elysian Boutique is the perfect base for your Bali and Singapore multi Centre honeymoon.

Price based in May
STOP 3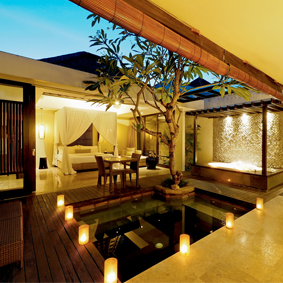 A mere 15-minute private transfer from Densapar International Airport and you will arrive at The Amala Bali. The resort's staff are there to take care of each guests needs, nothing is to large or small. The Amala Bali opened in 2009, and was designed with influences of Japanese design and Zen Buddhism. The resort's in-house Spa offers a range of relaxing treatments, designed for both individuals and couples. The spa pavilions are a haven of tranquility. Alongside the Spa, guests have unlimited use of the wellness center and the resorts main pool. The resorts restaurant, Bamboo is an al-fresco and intimate dining room placed by the side of The Amala Bali pool. A range of international dishes are served and created with the freshest ingredients.

Price based in May