Overview
Our Kuala Lumpur and Mauritius honeymoon package combines a fun and fast paced city break with a relaxed peninsula escape to complete your honeymoon of a lifetime.
Kuala Lumpur
Busy and bustling, bright and colourful, Kuala Lumpur is the epicentre of modern Malaysian culture. A first glance takes in the impressive high-rise architecture, but a closer look finds the colonial mansions and mosques of an illustrious past. Visit the Petronas towers, to see the best view of the vibrant city.
Mauritius
On your honeymoon in Mauritius, you can expect paradisaical sweeps of tranquil white sands, backdrops of rugged, rain forest-carpeted mountains and some of the world's finest accommodation.
Many of our fantastic Mauritius hotels offer championship golf courses. You will also find sublimely pampering spas throughout and a flavoursome local cuisine influenced by the whole Indian Ocean shore and beyond.
'Save' REF: REFB15841
Below is an example itinerary. For a tailor made Kuala Lumpur and Mauritius honeymoon multi-centre call 0121 440 6268.
Multi-Centre Honeymoon
FROM £2700PP
Price per person based on 2 adults sharing. Please contact us for alternative hotels and combinations. Deposit from £150 Per Person
STOP 1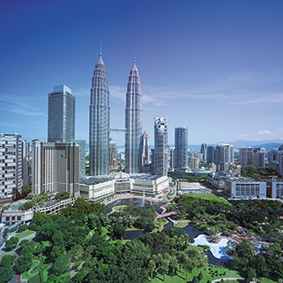 Breakfast, Traders Twin Towers Room
Situated right at the heart of the vibrant city centre, the Traders Hotel offers fantastic views of the famous Petronas Twin Towers, all of which are surrounded by restaurants, bars, clubs, and cafes. The Traders Hotel is a luxurious hotel in a city that is home to some of the world's most awe-inspiring architecture and sights.
STOP 2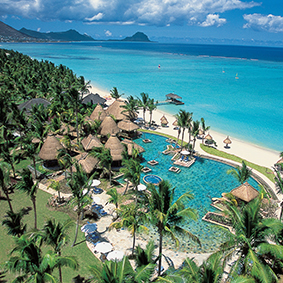 All-inclusive, Superior Room
La Pirogue Mauritius is a romantic retreat nestled amongst 14 hectares of magnificent tropical gardens. Boasting lively bars, delectable cuisine and breath-taking beaches La Pirogue is a dream Indian Ocean honeymoon resort.