Overview
Our Canada and Hawaii Multi Centre honeymoon package is the perfect itinerary for couples that love adventurous holidays with natural sights and culinary delights. This 22-night Canada and Hawaii Multi Centre honeymoon package is the ultimate honeymoon for a once-in-a-lifetime trip that you will keep with you for the rest of your life!
Calgary
Calgary is a city in Alberta with high-rise architecture and a modern centre with shopping, restaurants and nightlife. The Canadian Rockies hot springs are among the top things to whilst visiting Calgary, as well as the many nature parks and museums and zoos.
Banff
Banff National Park is Canada's first National Park with 26 square kilometres of hot springs reserve and a staggering 6,641 square kilometers of unparalleled mountain scenery set in the middle of the Canadian Rockies. Golf, hiking, bird watching, spa, cruises and wildlife tours.
Lake Louise
Lake Louise is a suburb situated in Banff National Park, known as a Ski Resort with turquoise lakes, soaring mountains and incredible glaciers. Take advantage of the abundance of nearby lakes by whitewater rafting and canoeing tours. For extraordinary sights, embark on the Gondola ride; see the incredible mountain scenery as you tower up and up to see the rugged peaks and alpine meadows in an entirely different perspective.
Jasper
Jasper National park offers snow-filled adventures, from cross-country skiing, dog sledding, and ice climbing and snowboarding. Experience Canadian culinary in Jasper, from lakeside eateries to traditional pubs and cozy cabin restaurants.
Vancouver
Vancouver is a bustling hub where snowcapped mountains meet a high-rise city with an exciting ambience. Whether you're looking for a sun kissed beach and city escape or a chilly adventure on the slopes, Vancouver has everything to make your honeymoon one to remember. Take a romantic stroll under the Cherry blossom bride, visit movie set locations, fin the perfect picnic spot in Stanley Park or hop on the SkyTrain to somewhere exciting!
Big Island
Big Island is reputedly named due to its large scale in comparison to the rest of the Hawaiian Islands. Home to one of the most alluring volcanoes in the world, a black sandy beach and sweeping landscapes, this island has so much to offer on your Canada and Hawaii Multi Centre honeymoon. Make sure you don't miss the scenic sights with a helicopter tour, giving you a bird's eye view of Hawaii's volcano, tropical beaches, hidden waterfalls and rugged scenery.
'Save' REF: REFB35748
Multi-Centre Honeymoon
FROM £5300PP
Price per person based on 2 adults sharing. Please contact us for alternative hotels and combinations. Deposit from £150 Per Person
STOP 1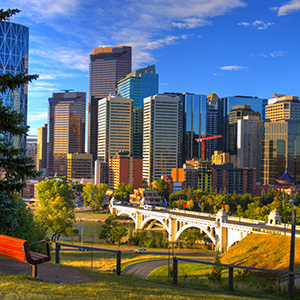 Applause Hotel is in convenient location from Calgary International Airport, with just 5 minutes by airport shuttle. You will spend your first night in this ideally situated oasis in a King Room complete with bath amenities, TV with movie channels, Blu Ray player, mini bar, coffee maker and bathroom with stand up shower with body jets.. Applause Hotel features a trendy restaurant serving American favourites such as Mac n Cheese and Club sandwiches.
STOP 2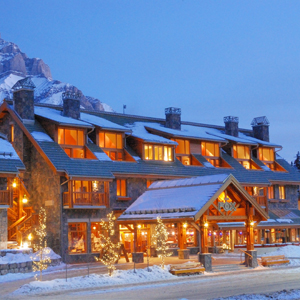 On your second day you will transfer to Fox Hotel & Suites, located on Banff Avenue with a dramatic backdrop of snow-capped mountains in a charming village area. In just a short walk you will have easy access to downtown Banff where you will find picturesque cafes, comfort eateries and pubs. You will be staying in a queen bed suite; homely furnished with rich warm colours and modern amenities and facilities such as a flat screen TV, Wi-Fi, coffee maker, Rocky Mountain soap, private bathroom and splendid courtyard views. Chili's Grill & Bar has an impressive menu of Canadian comforts, from sweet and smoky burgers to buffalo chicken ranch sandwiches and rice bowls. Fox Hotel & Suites has plenty of amenities for you to take advantage of including a hot pool, fitness room, complimentary Wi-Fi, bike rentals and complimentary roam bus passes.
STOP 3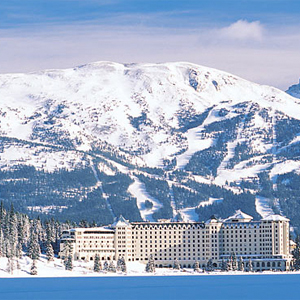 The dramatic Victoria Glacier and emerald lakes of Lake Louise surround Fairmont Chateau Louise, home to Alberta's Banff National Park and a UNESCO World Heritage Site. Whether you're looking to ski or Apres-Ski, Fairmont Chateau Lake Louise serves as your ideal base in which to explore the beautiful sights of Lake Louise in your own time. You will be staying in the Fairmont Room, which overlooks the Chateau grounds and hillside, with 230 sqft of living space, flat screen TV and high speed Wi-Fi. There are 6 restaurants and a lounge as well as a health spa to soothe those aching muscles after an afternoon on the slopes.
STOP 4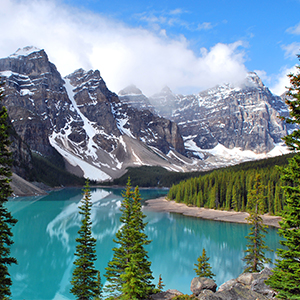 Ideally situated in Jasper National Park, so you have easy access to all the attractions and activities and just one block away from downtown with a plethora of shops and restaurants. The Crimson is furnished with rustic features and colour scheme, giving a cozy ambience. The Standard Room is complete with air conditioning, eco-friendly bathroom, mini fridge, microwave, coffee and tea maker, Wi-Fi, HD TV and hair dryer. Make use of the resorts facilities such as the indoor pool and hot tub, 24-hour reception, restaurants and lounge and seasonal ski shuttle service (at a fee).
STOP 5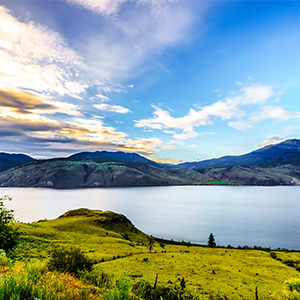 Nestled in Nature, Lac Le Jeune Resort homes lakeside cabins, cozy chalet and rooms with well-appointed balconies with stunning views overlooking nature. You will be staying in the Standard Rooms with Queen or King size bed, modern bathroom, satellite TV and Wi-Fi. The LakeSide dining room is complete with cozy fireplace and stunning views on either side of the lake as well as a Whisky Jack Lounge, known for its well positioned location to spot squirrels, chipmunks and bird life.
STOP 6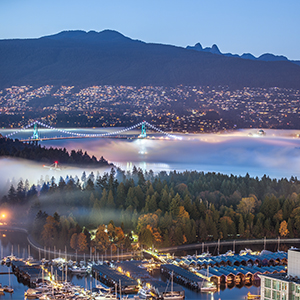 The Burrad is a vibrant converted Vancouver motel located near downtown Vancouver with a plethora of Michelin star restaurants, bars, cafes, shopping streets and markets and tranquil landscapes to relax, from the Chinese Gardens, Queen Elizabeth Park, Lion's Bay and the Bloedel Conservatory just to name a few. You will be staying in the King room, complete with Wi-Fi, 42-inch HDTV, docking station, coffee machine, mini fridge and hair dryer. The Burrard features the Elysian coffee cafe, known to be one of the best java joints in the city where you can order espresso and drip coffee accompanied by a warm snack, or a big hearty breakfast to begin your day!
STOP 7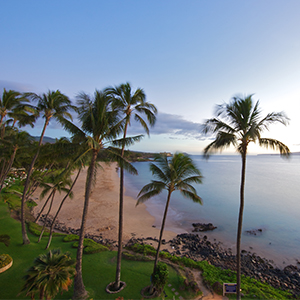 Maui Coast is just 14 miles from Kahului Airport, placed nearby the stunning coast of Maui. Rooms feature stunning views of the surrounding tropical landscape and the beautiful Ocean. You will be staying in the Double Deluxe Room with a 37-inch satellite TV, mini fridge, private Lanai, microwave, coffee maker, air conditioning, Wi-Fi and bath amenities. Each evening you can enjoy cocktails by the pool from 6pm until 9pm with live entertainment and delicious food. Shuttle service, Wi-Fi, outdoor hot tubs, fitness center and activities desk are just some of the amenities available at Maui Cost Hotel.
STOP 8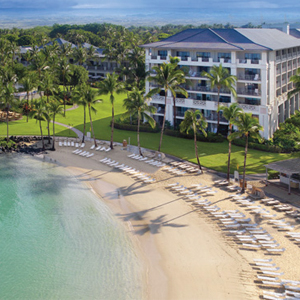 Room Only, Standard Partial Oceanview Room
Nestled on the pristine beach on Kohala coast, Fairmont Orchid is a luxurious AAA Four Diamond resort with 6 restaurants, Hawaiian spa, and golf course and sports activities. Serving as the ideal base in which to explore Big Island, Fairmont Orchid homes 540 guest rooms and suites, all modernly furnished with splendid tropical views of Hawaii's stunning surroundings. You will stay in the standard Partial Oceanview Room complete with a king size bed, balcony, Wi-Fi, 42-inch TV, coffee machine and opulent bathroom with separate shower and bathtub.
STOP 9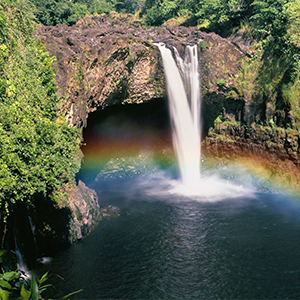 Room Only, Standard Double
An overnight stay near Hawaii's volcano is the highlight of your stay, Kilauea Hospitality Group allows you to stay in an amazing location nestled in the tropical rainforest. There are 3 types of accommodation; Chalet Kilauea Hotel, Lokahi Lodge and Volcano Hale depending on budget. This incredible location allows you to really explore Hawaii's nature, with many activities to fill up your day. From beaches, valleys, parks and markets, you will have incredible access to see the wonders of the world including Waipio Valley, Orchid gardens, 'Akaka Falls park and Hawaii Volcanoes National Park.
STOP 10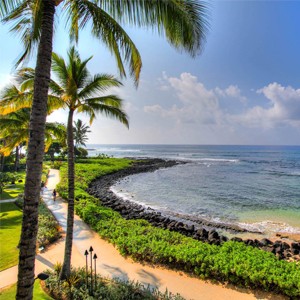 Room Only, Partial Ocean View
Located on the golden beaches of Poipu, Koa Kea Hotel & Resort is a boutique oceanfront hotel for water sports such as snorkeling, kayaking and surfing. Nearby you will find a plethora of adventurous activities from hike ocean cliff-top trails, visiting Old Koloa Town, a collection of golf courses and a National Tropical Botanical Garden. A full service spa, fitness center, swimming pool, whirlpool, poolside bar and seafood restaurant can be found within the grounds of 4-star Koa Kea Hotel & Resort.