Tour Overview
Nothing says romance like a secluded dinner by the sea. While soaking up the sights and sounds of exotic Sri Lanka, treat your taste buds to a memorable feast with this expertly organised tour. You'll be picked up from your hotel as evening approaches and escorted to a private stretch of pristine beach. As you arrive, you'll be greeted with drinks and invited to settle amongst the beauty of this truly exquisite spot.
A pre-laid table awaits, surrounded by flaming torches and glowing lanterns – take a seat and bask in the calming ambience as a barbecue is prepared for you to a soundtrack of birdsong and gently lapping waves. A team of friendly staff will serve a lip-smacking four-course meal, with wine and beer in abundance for you to toast the departing sun.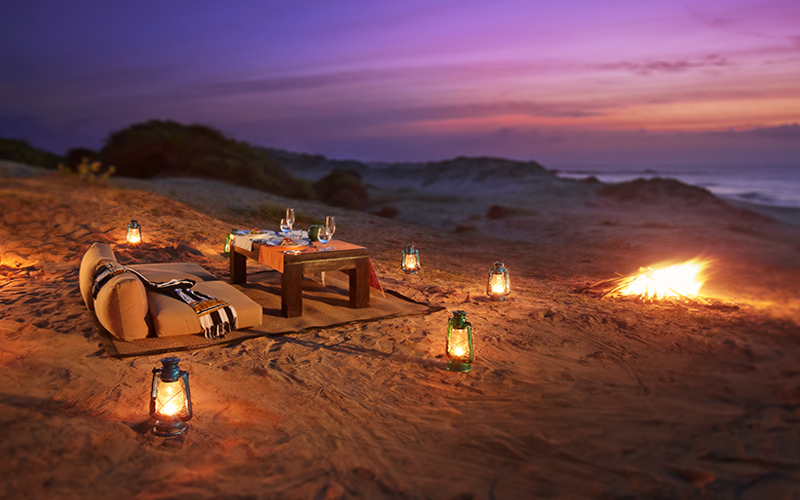 Further Information
Watch the sky streak terracotta and rose-pink, taking time to savour both the flavoursome food and the stunning Sri Lankan night. As the embers of your barbecue smoulder and the stars begin to glitter overhead, you'll be returned to your hotel to continue a truly memorable honeymoon night.
Back to Sri Lanka