Tour Overview
If you're eager to accomplish something truly memorable during your honeymoon then ascending Adam's Peak will likely appeal. This one-day hiking trip begins at midnight, whisking you and your special someone away from your hotel in a private air-conditioned vehicle.
Arrive at Nallathanniya village to begin climbing this most breathtaking of mountains in your own time. Your personal guide will lead the way and is on hand to impart knowledge and answer any questions you might have as you move among the lush landscape. As Adam's Peak is a popular Hindu and Buddhist pilgrimage site, you'll encounter sacred temples and various religious activities as you navigate more than 5000 steps that lead to the very top. You'll also pass various stalls selling traditional Sri Lankan food and handicrafts – perfect for refuelling and picking up any souvenirs.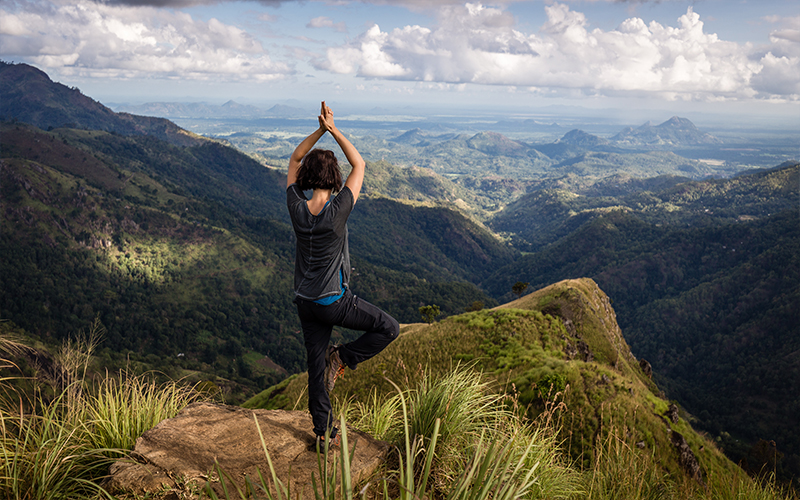 Further Information
On reaching the towering summit (a head-spinning 2243m above sea level), you'll receive a traditional Buddhist blessing before catching the spectacular sunrise over verdant valleys dotted with tea plantations. Take time to rest, soaking up the enchanting atmosphere and perhaps even dipping your feet in the cooling waters of 'Seetha Gangula' Creek before beginning the descent back to Nallathanniya.
Back to Sri Lanka