Top 10 romantic things to do in Fiji
It's the place of dreams. Crystalline turquoise waters, long stretches of dazzling white sand, gently swaying palms and uninterrupted sunshine – welcome to Fiji. If you're looking to spend your honeymoon in paradise, then you're unlikely to find a better place than this charming archipelago of over 300 individual islands, though you might be under the impression that Fiji is simply just a place for sunbathing. If that's what you're after then there's ample opportunity, yet this beguiling destination offers honeymooning couples a whole lot more than sun-soaked beach time. We've compiled a list of the top ten things to do in Fiji during your post-wedding break, illuminating the country's most delightful offerings to tempt you away to this captivating place…
1) Wake at sunrise in a beachside Bure
Accommodation in Fiji varies from cheap and cheerful hostels to fancy hotels, yet it's the traditional Bure – a beach hut crafted from wood and straw – that provides the ideal setting for a cosy and romantic honeymoon escape. Wake as the gentle morning sun glints through the slats of your charming abode and sip morning coffee together as you watch the day break. We love the stunning Beachfront Pool Bure at Tokoriki Island Resort.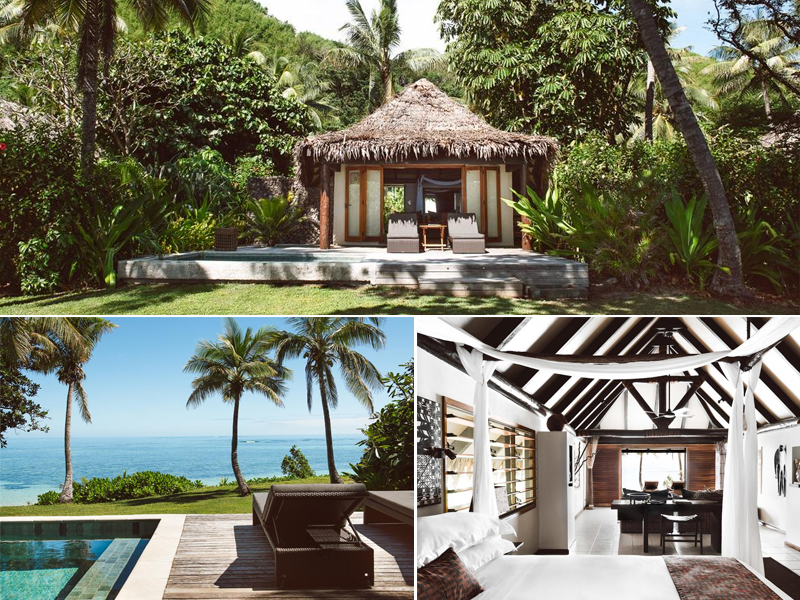 2) Take a boat trip up to the Yasawas
Any visit to Fiji wouldn't be complete without a boat tour to some of the outer islands. One of the most popular destinations beyond the mainland is the dreamy Yasawa Islands, a group of approximately 20 individual isles where pristine beaches and warm cerulean waters await. Head to Port Denarau and board the Yasawa Flyer that departs daily at 8.45am, jumping off at islands such as Naviti and Tavewa to bask in the paradise-like surrounds.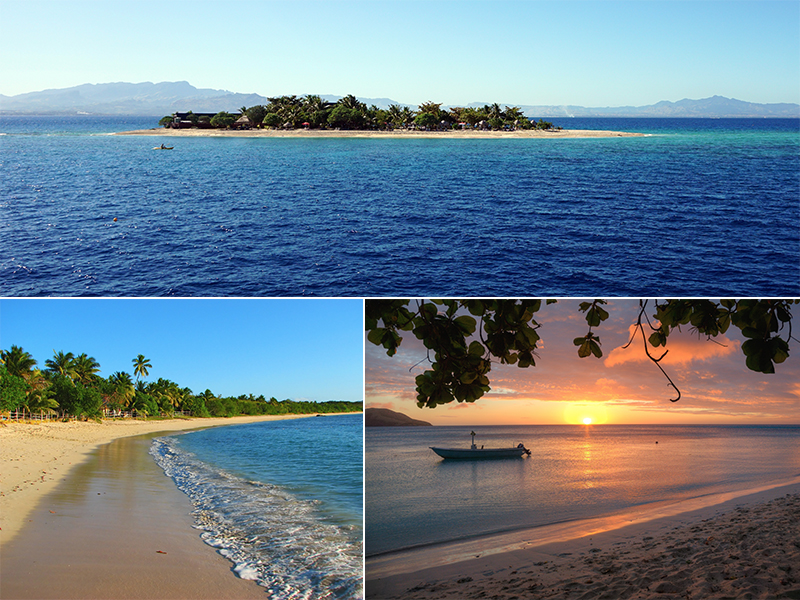 3) Attend a traditional kava ceremony
Fijians know how to have a good time, and one of their favourite tipples is kava, the country's national drink. Made from the crushed roots of the yaqona plant, this treasured beverage is an acquired taste and has a mildly narcotic effect on those who drink it. For the full experience, attend a traditional kava ceremony where you'll be taught how to properly imbibe this most intriguing of drinks among enthusiastic locals.
4) Luxuriate with a couples massage
Many of Fiji's more decadent resorts boast onsite spa facilities where you can indulge with a range of soothing treatments during your stay. If your accommodation doesn't house such facilities, then breeze over to beautiful Port Denarau on the mainland where Spa Maya can provide you and your special someone with a memorable couples massage. Kokomo Island Fiji offers a range of wellness experiences such as Yoga, meditation and spa treatments in your villa or on the beach.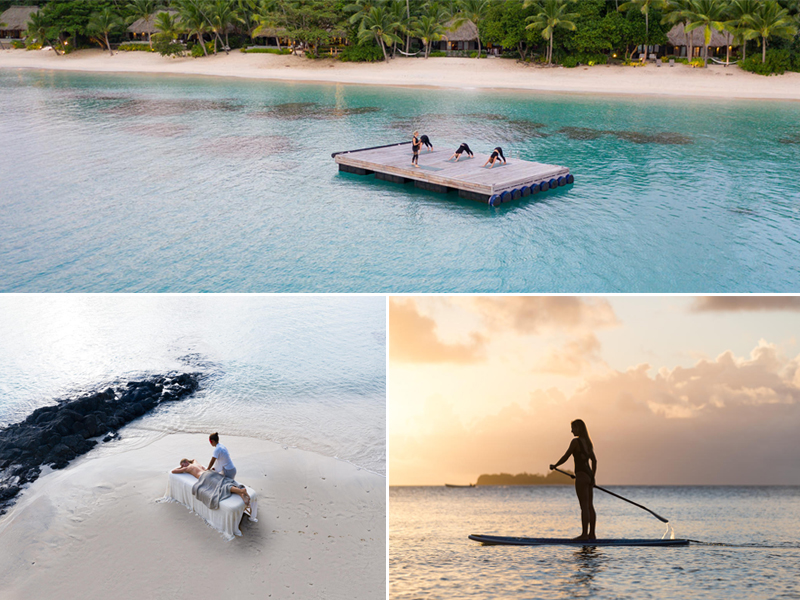 5) Seek out tumbling waterfalls
Many of Fiji's islands are peppered with tumbling waterfalls, often hidden away among lush jungle landscapes. Head to Taveuni Island and seek out the astounding Tavoro waterfalls where natural swimming pools might tempt you and your loved one in for a cooling dip.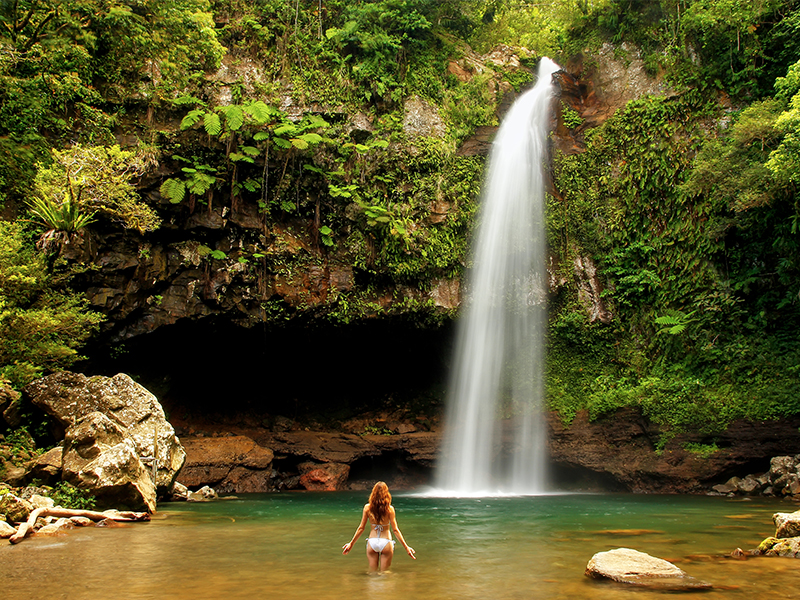 6) Learn to dive
If you've never tried scuba diving, a honeymoon in Fiji might just be the perfect opportunity. There are many places throughout the country where you can learn to dive, though if you're based on the mainland then Whitetip Marine Adventures has you covered. Spend exhilarating days learning the essentials and beginning to explore the vast tropical underwater world that surrounds this stunning archipelago.
7) Snorkel among tropical marine life
For those who prefer to stay close to the water's surface, perhaps a serene snorkelling session is in order? Hire or purchase the appropriate equipment from one of the many beachside dive shops then take to the azure ocean and come face-to-face with the lively local marine life. Spice things up a little bit and challenge your other half to see who can spot the first turtle. Amazing snorkelling trips can be experiences 15 minutes away by boat at Matamona Island Resort.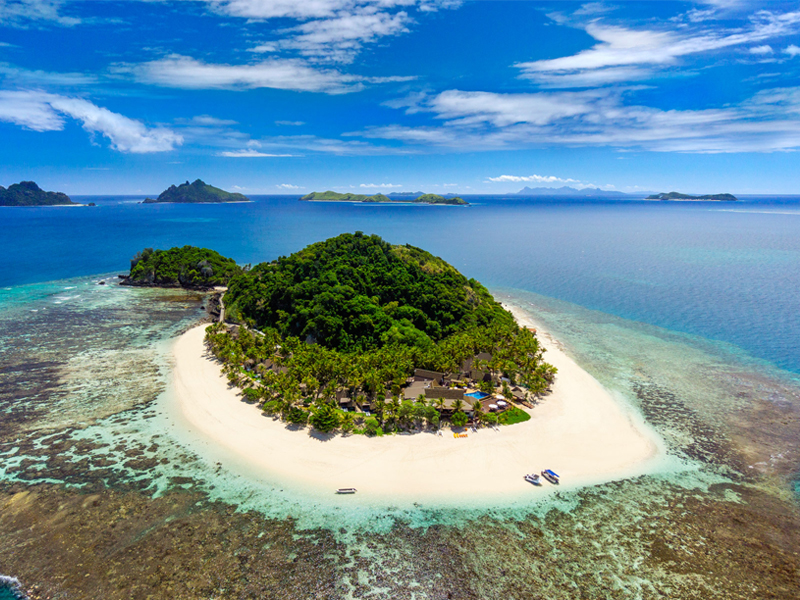 8) Enjoy a sunset meal on the beach
Fijian sunsets are among the most romantic in the world. For a truly unforgettable honeymoon experience, arrange for a private dining experience on a deserted stretch of sand as the day departs. Feast on exquisite cuisine crafted from the freshest of local ingredients, toasting the coming night among flickering tiki torches and candlelight. Private dining experiences can be enjoyed at Likuliku Lagoon Resort.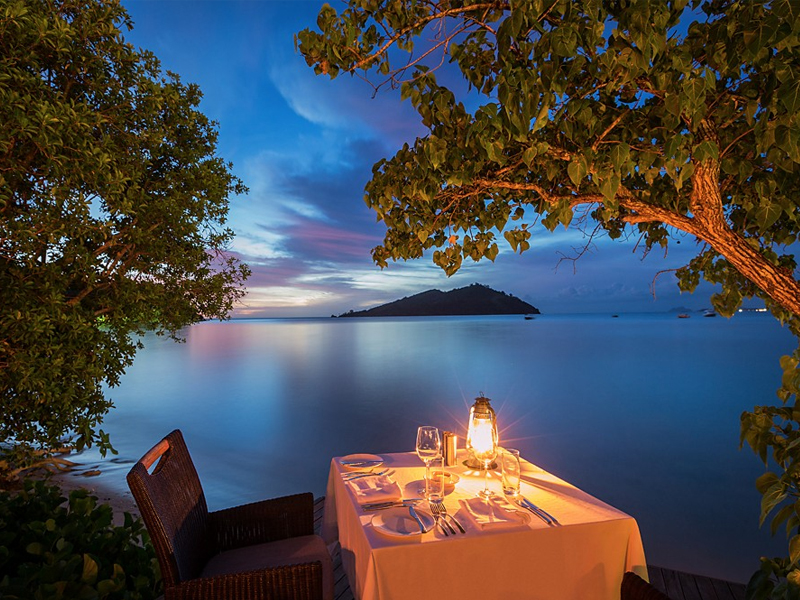 9) Marvel at the Beqa firewalkers
Make your way to Beqa Island to witness the renowned firewalkers performing a feat few could complete. Firewalking isn't unique to Fiji, but witnessing the ancient and deeply religious ceremony in such a timeless and visually stunning place is something that will stay with you long after you return home.
10) Bag yourself a souvenir of enchanting black pearls 
You'll find glimmering South Pacific pearls throughout Fiji, and they make an elegant souvenir for anyone visiting the islands. Pick out one that calls to you in one of Nadi's duty-free shops and have it made into a precious piece of jewellery that you can treasure forever.
Inspired by our top 10 things to do in Fiji on your honeymoon? Contact a honeymoon specialist at Honeymoon Dreams to start planning your romantic honeymoon. Call us on 0121 440 6268 or fill out our online enquiry form.