Romantic things to do in Borneo on your honeymoon
Borneo is one of those places that seems almost dream-like. It is a beguiling blend of pristine beaches, ancient cultures steeped in folklore, and tropical jungles filled with exotic flora and fauna. This exciting Southeast Asian island exudes charm and is a truly romantic honeymoon destination full of many unexpected wonders. Malaysian-owned Sarawak and Sabah will pull you in with thriving state capitals, lush jungles, National Parks and orangutan sanctuaries. Kalimantan – the Indonesian-owned part of the island – likewise astounds with traditional wooden house boats, indigenous villages, incredible beaches and thrilling mountain trails. To top it all off, the island is also shared by the captivating sovereign state of Brunei, so there's plenty of things to do and see during your first romantic break of married life.
1) Breakfast in bed at your dreamy island resort
Borneo is awash with enchanting isles set just off the coast. Escape to a luxury resort and enjoy breakfast in bed as the sun inches its way up into a perfectly clear blue sky. Gaya Island Resort is a 5-star gem where guests are surrounded by magical mangroves and dreamy views of jungle, sea and Mount Kinabalu. As day breaks, feast on fresh local cuisine from the comfort of your silk-like sheets.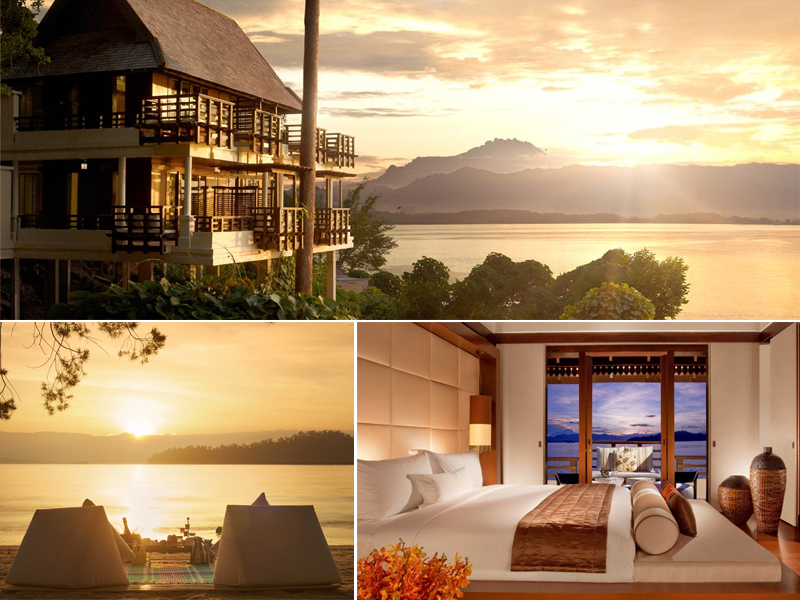 2) Spend a morning at KWPLH Sun Bear Conservation Centre
Animal lovers are in their element on fauna-filled Borneo. In Kalimantan, you'll find the KWPLH Sun Bear Conservation Centre where you can gain insight into the important work being done to protect these stunning creatures. Meander the visitor boardwalk and glimpse the resident bears foraging for food around their enclosure. You can even leave a lasting legacy of your honeymoon by donating to fund the ongoing efforts.
3) Venture to Bako National Park 
Travel to the north of Sarawak and you'll come to Bako village. Purchase a ticket to Bako National Park from the visitor's centre then head to the jetty where a number of small boats await to whisk you and your loved one off to a truly enchanting isle. You'll land on a sun-soaked beach where you can choose to join a selection of different walking trails. Breeze through lush jungle and see if you can spot wild boar, animated macaques and the elusive proboscis monkey.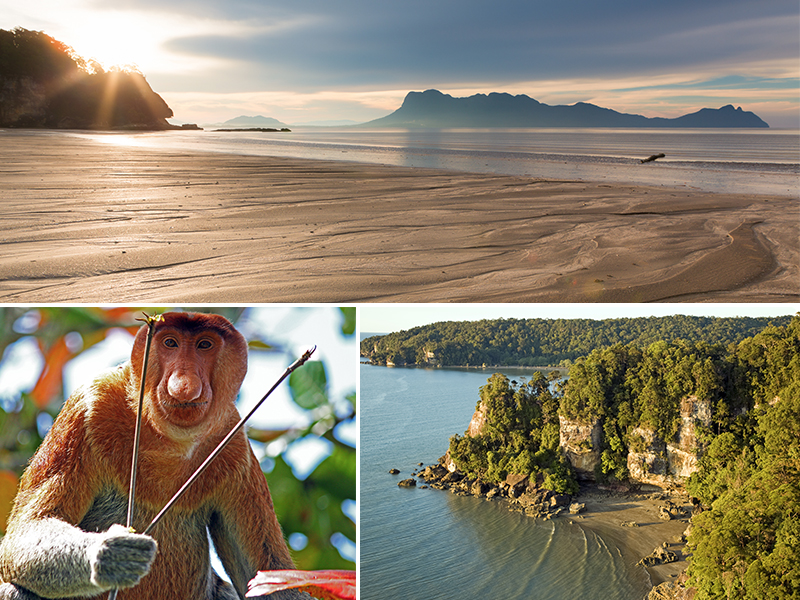 4) Visit the Orangutans 
No visit to Borneo would be complete without a trip to an orangutan sanctuary. There are several to choose from throughout both the Malaysian and Indonesian parts of the island, and each provide the chance to view these stunning creatures in their natural habitat. In Sarawak, Semenggoh Nature Reserve cares for orphaned and rescued orangutans in a centre around 40 minutes from capital city Kuching. In Sabah, Sepilok Orangutan Rehabilitation Centre works to care for and protect around 80 residents, while in Kalimantan head to Tanjong Puting National Park for an organised orangutan tour.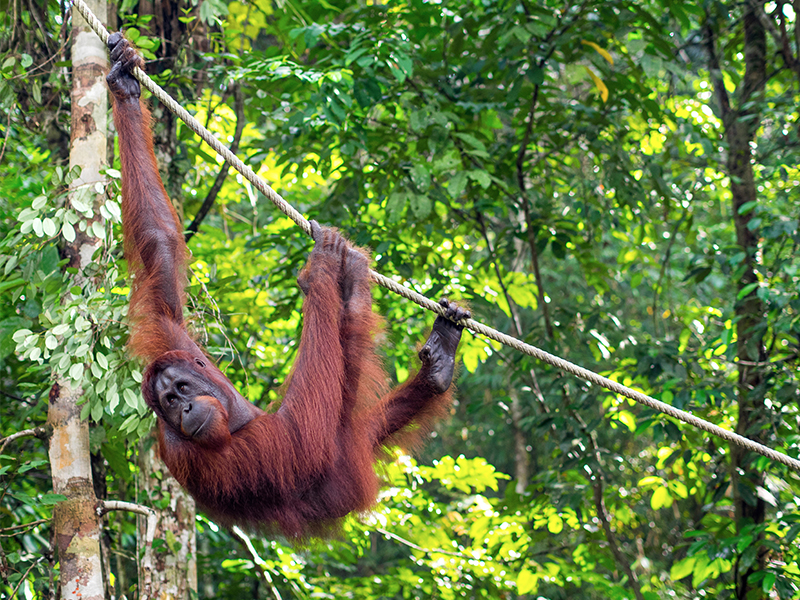 5) Hike Mount Kinabalu
Couples with extra energy and a bit of an adventurous streak will likely enjoy an exhilarating hike up Mount Kinabalu. This beautiful behemoth stands an impressive 4095 metres above sea level and takes, on average, around 2 days to climb. It's definitely not for the faint of heart, though the incredible views you'll appreciate together from the top will make your efforts more than worth it.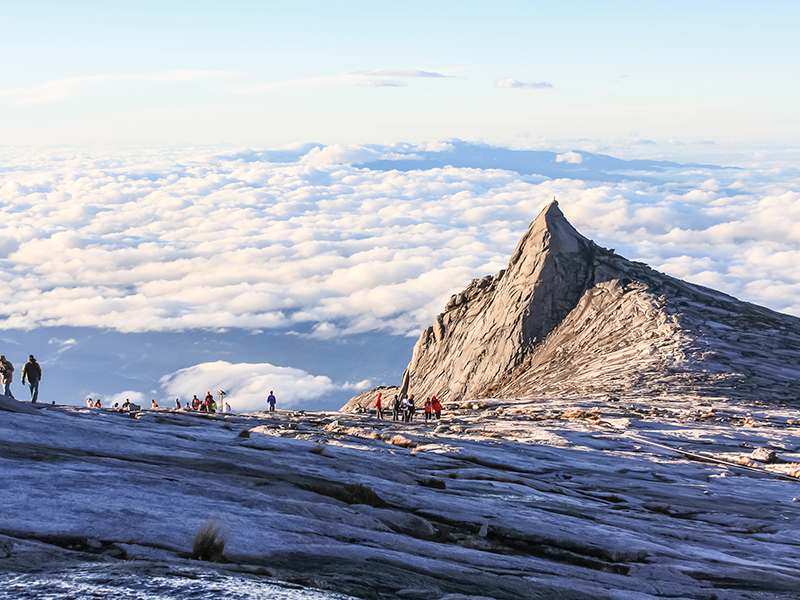 6) Take a day trip to Brunei 
The kingdom of Brunei shares Borneo island with Malaysia and Indonesia. It takes up just 1% of the island's land mass, yet there's a lot packed in to this beguiling little nation. You can join a day tour to Brunei from Miri in Sarawak, rising early to travel across the border to Bandar Seri Begawan. Spend several hours exploring sights such as the exotic Omar Ali Saifuddin Mosque and romantic 'Venice of the East', Kampung Ayer.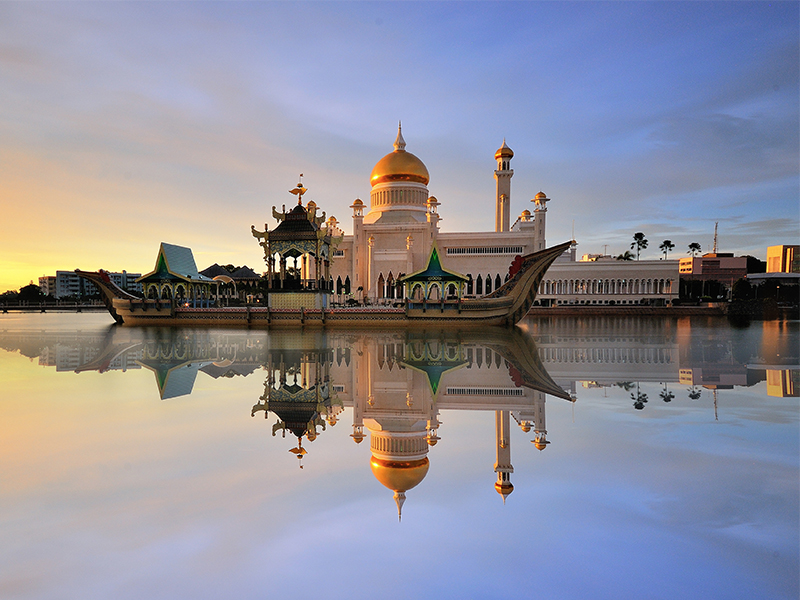 7) Visit a traditional longhouse
Ancient Iban tribes are still resident in the Batang Ai area of Sarawak. Blend a little culture into your honeymoon with a visit to a traditional Iban longhouse where you'll be introduced to the age-old customs and rituals of these fascinating people. Enjoy a long lunch of local dishes, then see who triumphs when you're challenged to try out a traditional blowpipe.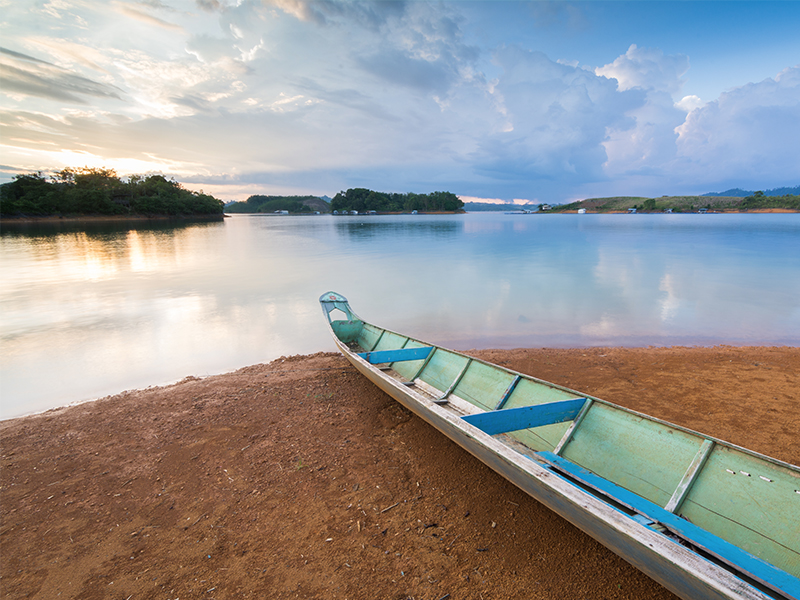 8) Take a sunset cruise along the Sarawak River 
No romantic trip is complete without some sort of sunset dalliance. Make yours one to remember with a romantic sunset cruise along the gently undulating Sarawak River. Head to Kuching Waterfront as the day begins to wane and board an elegant two-tiered vessel. Enjoy a 90-minute cruise in the arms of your special someone, taking in sights such as Parliament House and the Astana.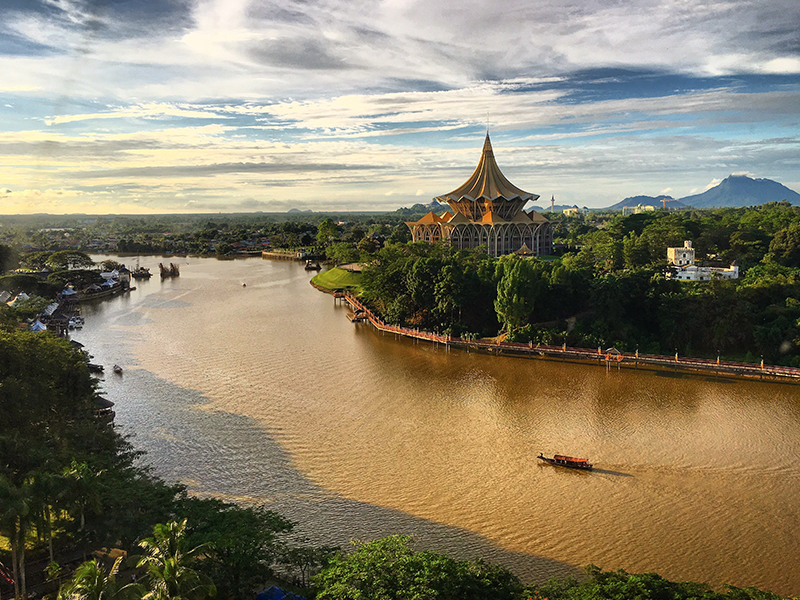 9) Browse the Siniawan Night Market 
Head to the Siniawan Night Market for a perfectly romantic meal among old wooden townhouses and hanging lanterns. Every Friday, Saturday and Sunday evening, this charming little town comes alive with bustling locals and aromatic street food stalls hawking a flavour-packed array of Southeast Asian cuisine. Take a bus or taxi from the centre of Kuching as the sun begins to set, then gather steaming platters of freshly prepared dishes to try under the glow of scarlet lights.
10) Catch the sunset on KK waterfront
Kota Kinabalu – the capital of Sabah state – boasts a stunning waterfront that is a popular meeting place for locals. Besides being a leisure and entertainment hub, this is a prime spot for enjoying Borneo's spectacularly colourful sunsets. Breeze down late afternoon to bag a prime spot in one of the local bars or restaurants, then toast the start of your married life as the setting sun paints the sky a dazzling array of pinks and oranges.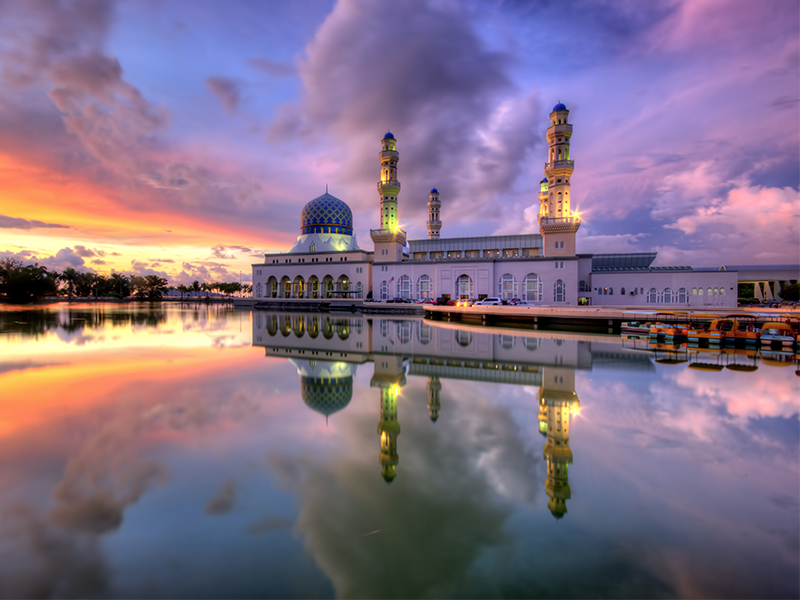 Inspired by our romantic things to do in Borneo? Contact a honeymoon specialist at Honeymoon Dreams to plan your romantic honeymoon. Call us on 0121 440 6268 or enquire online.