Top 10 romantic things to do in Abu Dhabi
Once a mere stopover destination for those travelling through the Middle East, Abu Dhabi is fast becoming one of the hottest honeymoon destinations for discerning couples. Enjoy a post-wedding getaway via Honeymoon Dreams in this sun-soaked, culturally-rich city, and you'll be astounded at the range of things there are to do, see and experience. We've chosen 10 of the best ways to spend your time during a romantic break in the UAE's capital.
1) Corniche Beach
Abu Dhabi certainly isn't short on sunshine, so soak up some of those rays with a relaxing morning on dreamy Corniche Beach. This immaculate outdoor haven is a peaceful slice of paradise where you and your newly acquired spouse can spend time together on sizzling sands overlooking the Arabian Gulf.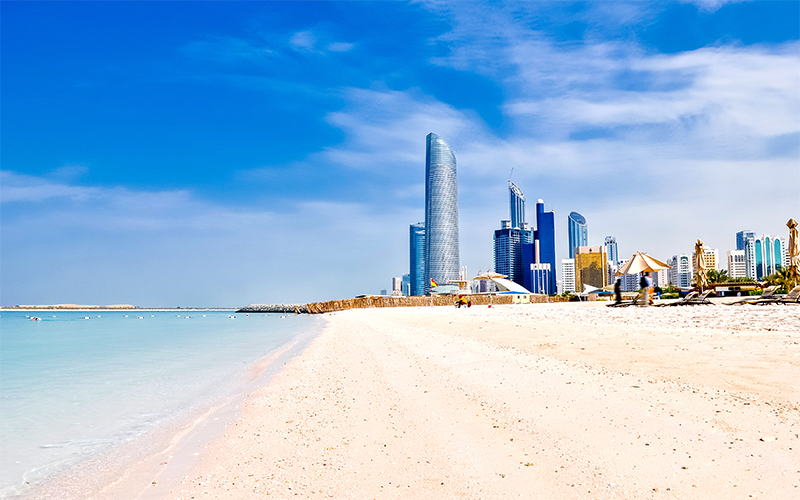 2) Sheikh Zayed Grand Mosque Centre
Add a dash of culture to your honeymoon with a trip to Sheikh Zayed Grand Mosque Centre. The UAE's biggest mosque is a truly stunning feat of architectural beauty and has an open-door policy for tourists from around the world. Wander shimmering white columns and calligraphy-dotted domes in the company of your loved one.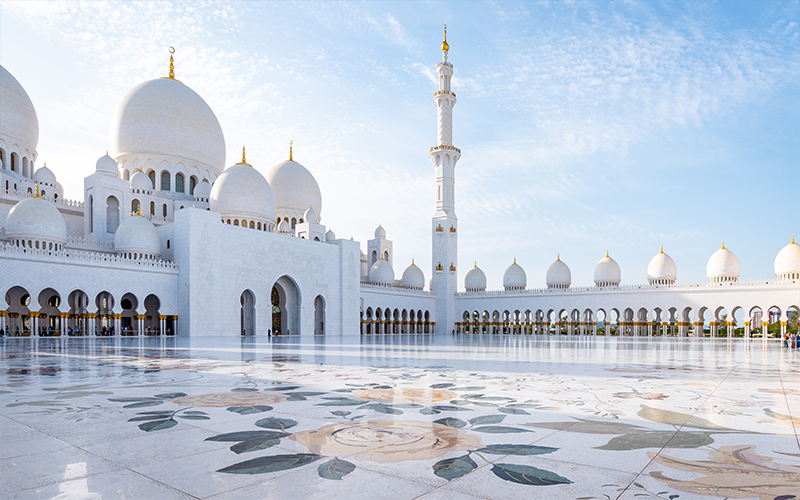 3) Ferrari World
Those with a penchant for petrol-based pastimes will likely love a day at the dazzling Ferrari World. Located on Yas Island, this expansive amusement park offers car-themed rides for all ages and has the accolade of housing the world's fastest rollercoaster. Challenge your other half to a ride on Formula Rossa and see who screams the loudest.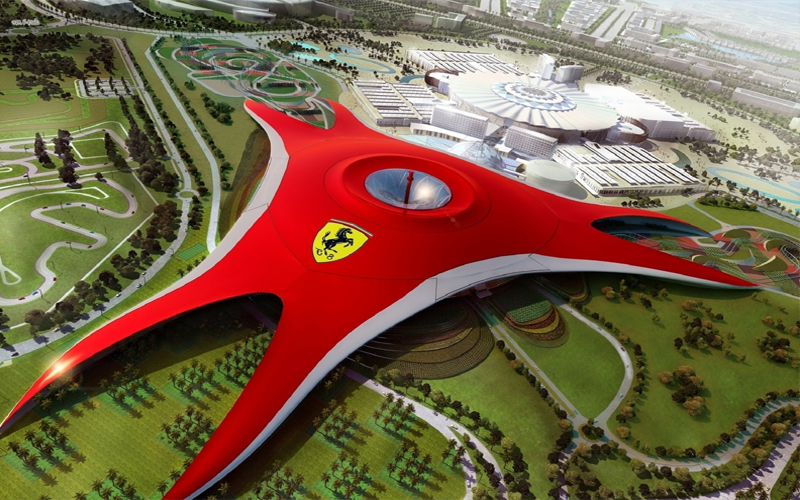 4) Eastern Mongrove Lagoon National Park
The glittering Eastern Mangrove Lagoon National Park is perhaps something unexpected for the Middle East, yet lovers of aquatic wildlife will be in their element here. Take a kayak tour of the turquoise waters for a memorable afternoon spotting colourful birdlife and tropical fish.
5) Dinner at Emirates Palace
Emirates Palace is one of Abu Dhabi's most luxurious 5 star resorts, yet you don't have to be a guest here to enjoy its decadent dining venues. Treat your other half to a romantic al fresco meal at the opulent Hakkasan and feast on distinguished Cantonese dishes as the sunset sky streaks orange and pink.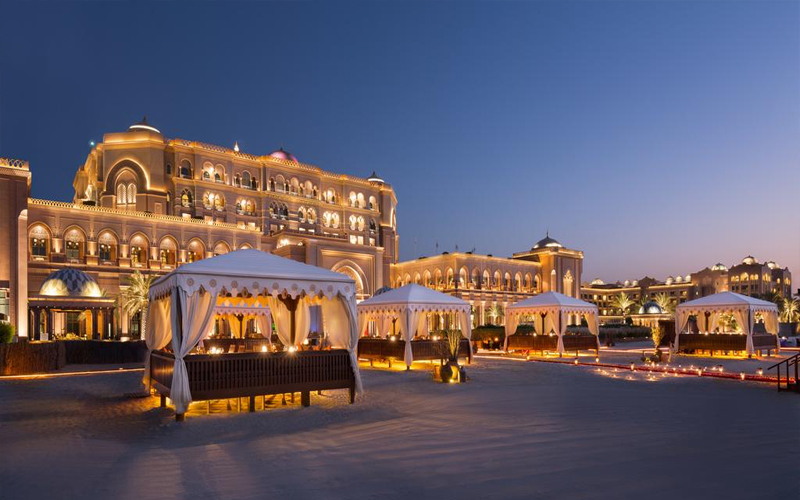 6) Saadiyat Island
Meander to Saadiyat Island and enjoy array of different attractions on this 27 square kilometre isle. Start at the visitors centre then get to grips with the island's ethos and vision by viewing permanent exhibition 'The Saadiyat Story'. Wander the impressive UAE Pavilion then dip your toes in the turquoise waters of Saadiyat Public Beach.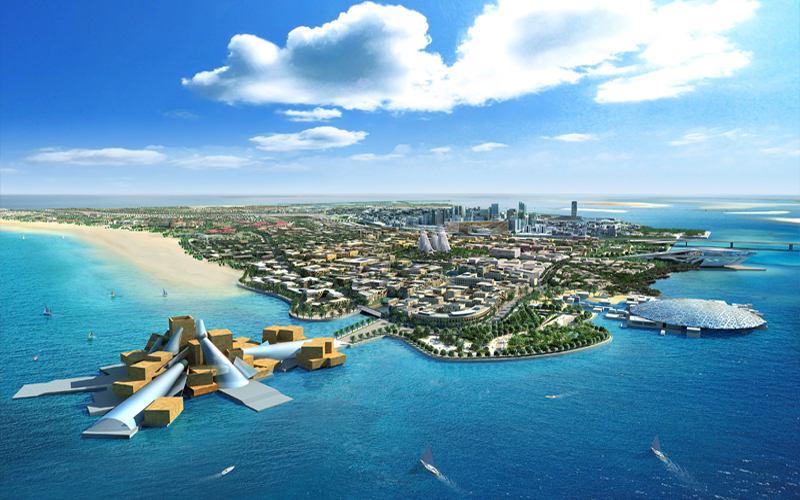 7) Marina Mall
Why not treat your other half to a spot of retail indulgence at the vast Marina Mall? Wander the glittering designer stores and indulge with a whole new wardrobe, then catch the latest blockbuster at the air-conditioned multiplex cinema before enjoying a quiet meal for two at the wonderfully refined Café de la Paix.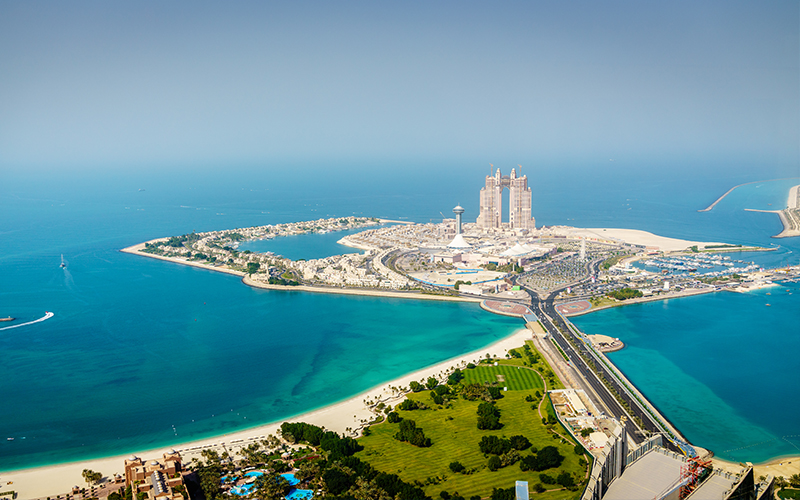 8) Observation Deck at 300
Take a luxury afternoon tea at Observation Deck at 300 and enjoy views over the city from level 74 of Jumeirah at Etihad Towers. This is the only place in Abu Dhabi where you can enjoy the finest gastronomic indulgences while gazing out at an unparalleled view, so be sure to linger a while with your other half over savoury treats and Brothers Club Tea.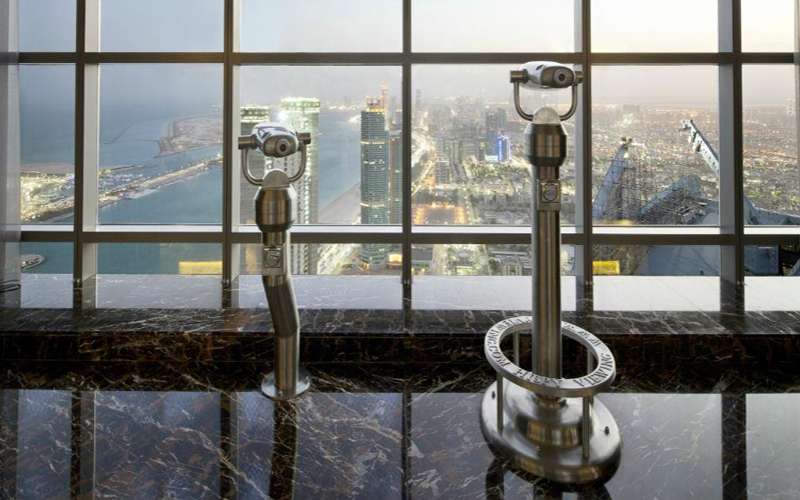 9) Emirates Park Zoo
Show the animal lover in your life just how much you care by treating them to a day at Emirates Park Zoo. Marvel at lions, zebras, cheetahs, and a Siberian bear before glimpsing the awe-inspiring pair of rare white tigers. For a real treat, opt for a two-hour encounter during which you'll get to meet and feed a range of tantalisingly tropical birds.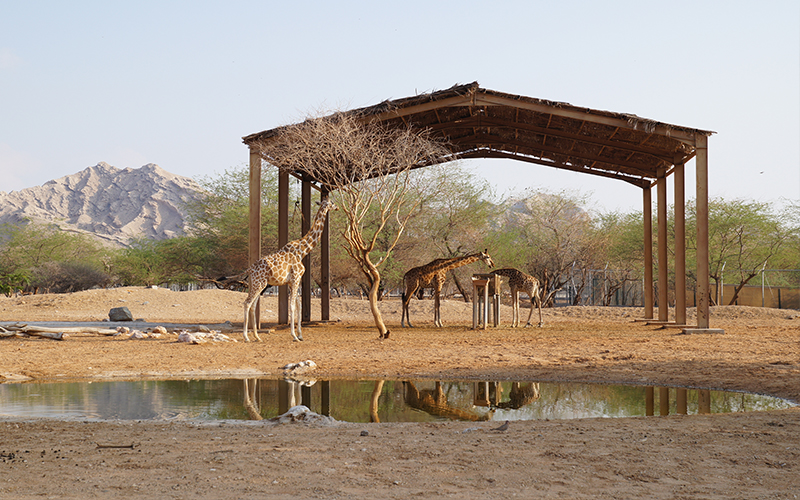 10) Khalifa Park Picnic
Romance doesn't have to cost the earth, even in Abu Dhabi – take your other half over to Khalifa Park and wander this verdant garden space before laying out a picnic mat and enjoying an intimate lunch for two on the grassy verges. It's the quiet moments that count on any honeymoon, and a feast beneath Abu Dhabi's brilliantly blue skies is more than likely to linger in your mind for years to come.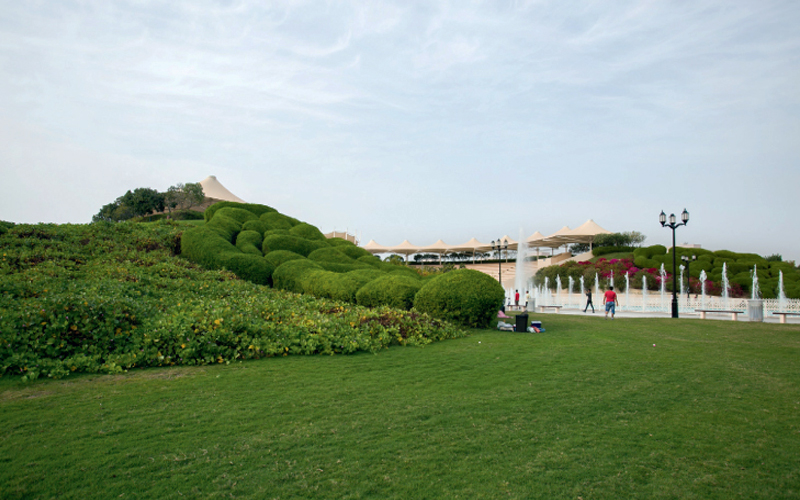 Inspired by our top 10 romantic things to do in Abu Dhabi? Contact a honeymoon specialist on 0121 440 6268 for a tailor made honeymoon package.