Australia's most romantic honeymoon destinations
From long stretches of sun-soaked coastline to snow-capped mountains vistas, Australia's landscape is about as diverse as it gets. Across this beguiling nation, there are a plethora of places to discover, many of which are invitingly romantic and therefore perfect for honeymooning couples. To help you decide where to drift away to, we've put together a list of destinations just waiting to welcome you in married life…
1) Port Douglas
There are many romantic spots in the sunny state of Queensland and Port Douglas is one of the best. Select from a dazzling array of luxury resorts just a stone's throw from Four Mile Beach and you'll enjoy a truly indulgent honeymoon of sun, sand and crystal clear seas. Take a day trip up to the Daintree Rainforest for a stroll hand-in-hand through tropical undergrowth, seeking out Macrossan Street on your return for a laid-back evening feast at one of the many stellar eateries.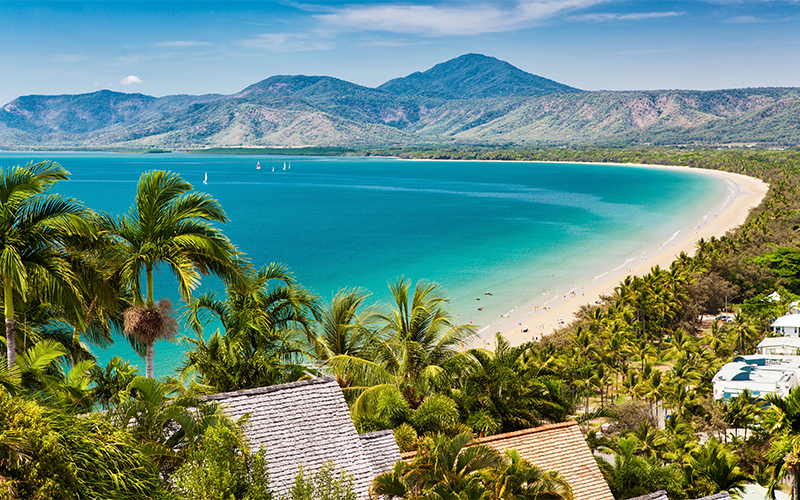 2) Airlie Beach
One of the Great Barrier Reef's most iconic sights has got to be Heart Reef, a naturally occurring coral formation which – as the name suggests – has taken the shape of a heart. Base yourself at nearby Airlie Beach to enjoy everything the dreamy Whitsundays has to offer including this incredible sights. For the full experience, take a scenic helicopter flight over the reef and be sure to have your camera ready.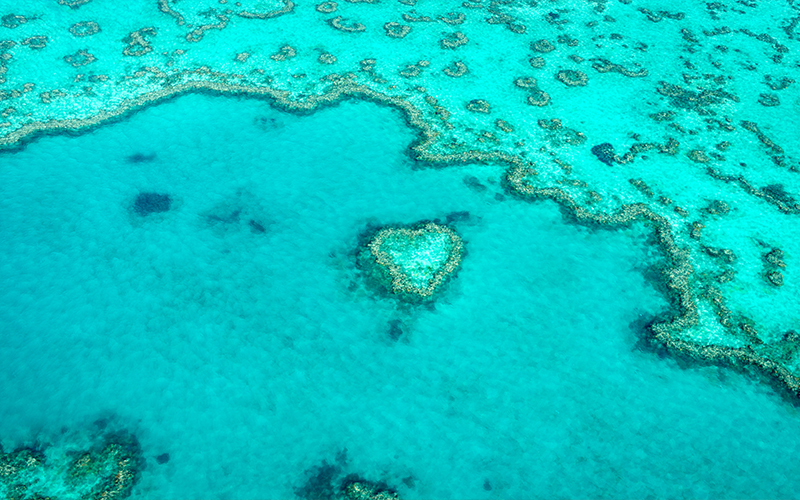 3) Margaret River 
The captivating landscape of Margaret River is peppered with some of Western Australia's best vineyards and a honeymoon here will particularly please those with a penchant for quality grape-based beverages. Spend sun-soaked days visiting cellar doors and sampling some of the state's very best tipples. Woodlands Winery, Knotting Hill Vineyard and Juniper Estate are just some of the places waiting to welcome you in. Soak up any excesses with a cheese platter from The Margaret River Dairy Company.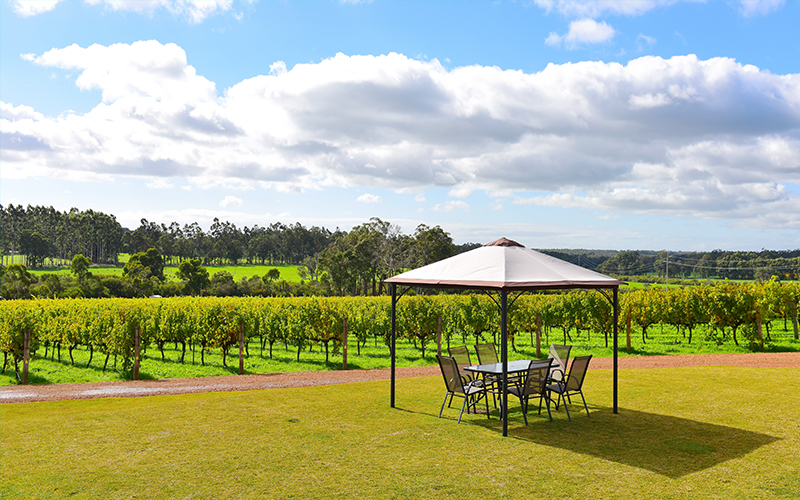 4) Uluru 
There's nothing more romantic than a stunning desert sunset, particularly one over the glowing mass of Northern Territory's iconic sandstone rock Uluru. For ease, why not book onto an organised sunset experience tour? You'll toast the approaching dusk with a glass of something sparkling before being drive to a luxury dining venue for a satiating barbecue feast.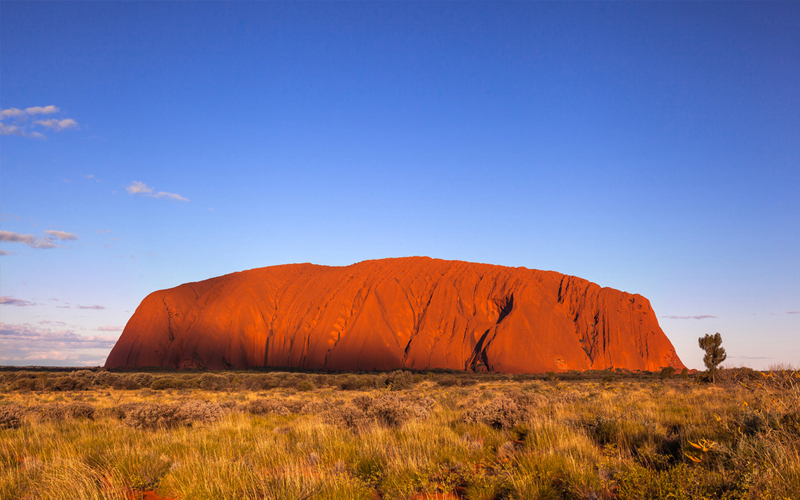 5) Blue Mountains
Just a couple of hours inland from bustling Sydney you'll find the stunning Blue Mountains. Take up residence in eclectic Katoomba and spend your days exploring this nature-rich region. A variety of secluded bush walks are right on the doorstep for long, romantic walks. Snake along well-trodden tracks and seek out the Three Sisters for an iconic selfie, before settling in at one of the many independent cafes for a long lunch.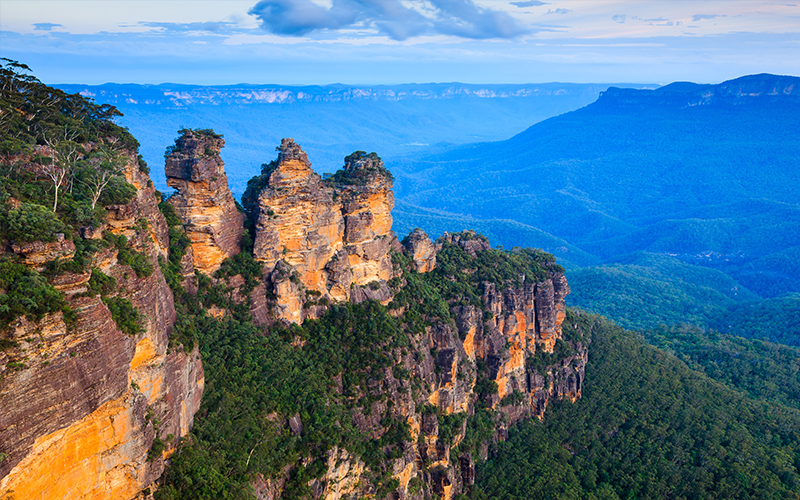 6) Jervis Bay
Three hours south of Sydney is the picturesque destination of Jervis Bay. Friendly towns, pristine beaches and nature-rich reserves are all within a whisper of this captivating place and honeymooning couples will be spoiled for choice as to where to explore first. Perhaps enjoy a long brunch in the coastal hub of Huskisson then climb aboard one of the waiting boats for a tour of the bay. Keep watch for dolphins and whales as you breeze across the cerulean waters and toast the end of another perfect day in the inviting Husky Pub on your return to shore.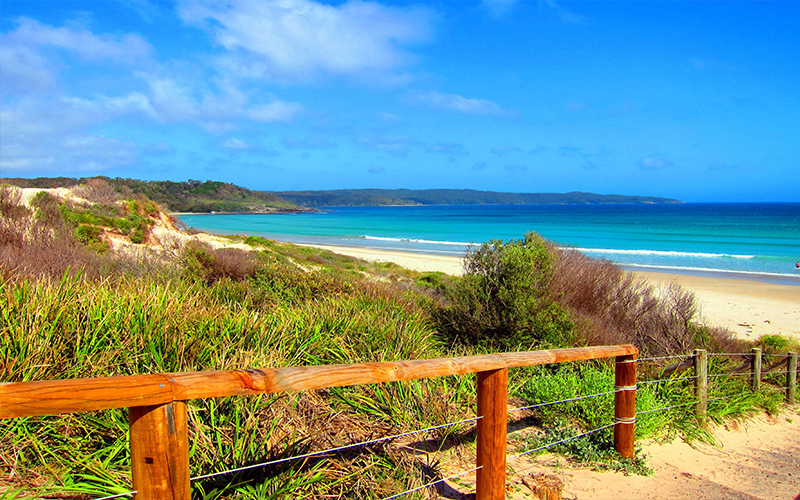 7) Southern Highlands
For a nature-filled honeymoon, take time out among the incredible tree-dappled landscape of the Southern Highlands. There's plenty to keep you and your special someone occupied here, from award-winning wineries with inviting cellar doors to national parks where tumbling waterfalls and wildlife-rich creeks abound. Base yourself in the quaint town of Bowral for easy access to everything that this glorious region has to offer.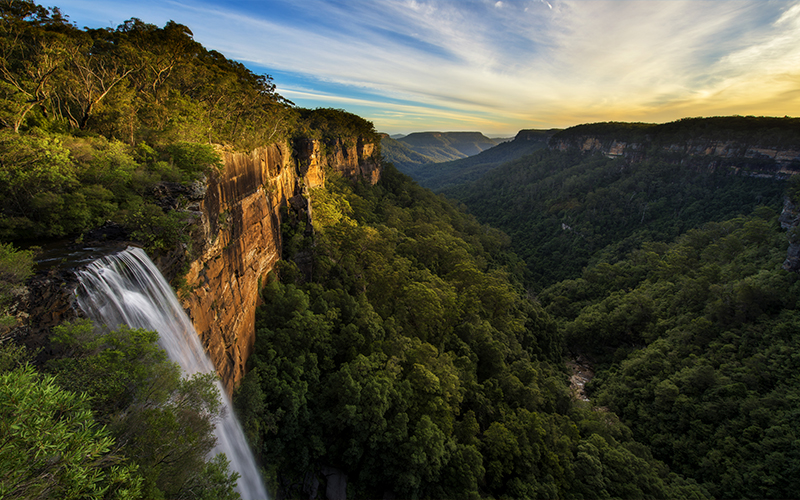 8) Wineglass Bay
Tasmania boasts a glittering array of locations that simply ooze romance, though there's no place more idyllic to toast the start of married life than the aptly named Wineglass Bay. Check into a charming abode somewhere around Freycinet and take time to explore this incredible place at your leisure. Enjoy an energetic kayak around the shimmering bay, or take to the skies to gaze out over this incredible landscape.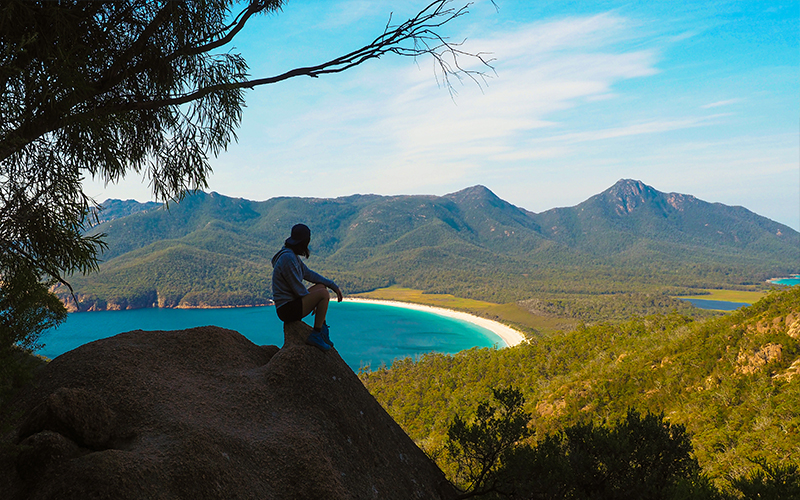 9) Broome
Broome is well-known for its resident camels and a honeymoon here wouldn't be complete without a calming camel ride along the shore. Set the scene with a late afternoon picnic on beautiful Cable Beach then join a sunset tour as the light begins to fade. Round things off with a glass of something sparkling in one of the town's inviting bars before falling into bed.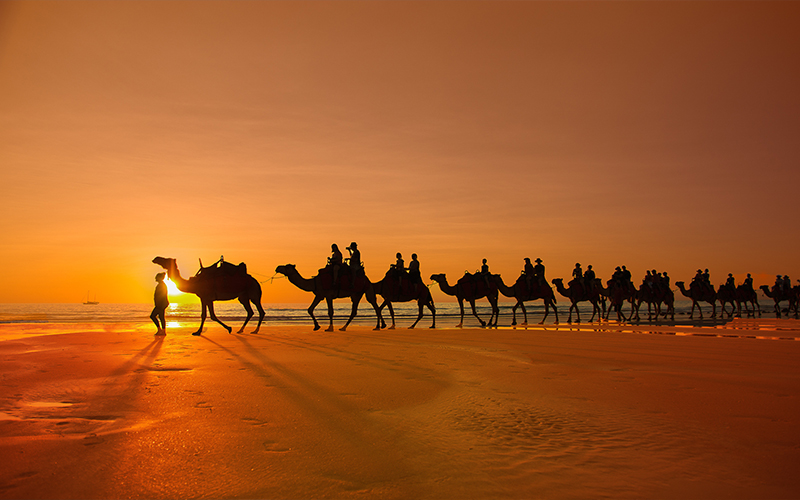 10) The Great Ocean Road 
Nothing says romance like an intimate road trip along a famously enchanting coastline. Hire a car or even your own campervan to explore Victoria's winding Great Ocean Road, stopping off to see sights such as the 12 Apostles and magical Apollo Bay. Enjoy early morning dips in the waiting ocean and long picnic lunches on stretches of deserted beach, curling up together as night falls to watch the stars coming out overhead.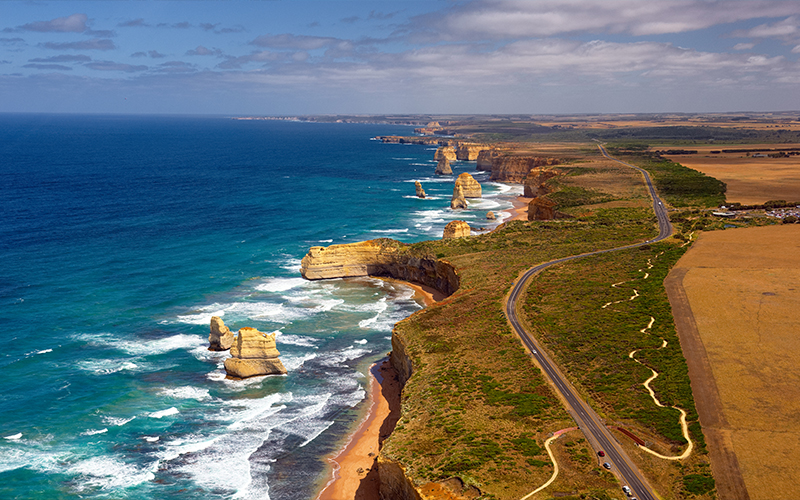 Inspired by Australia's most romantic destinations? Contact a honeymoon specialist at Honeymoon Dreams for a tailor made quote. Call us on 0121 440 6268