Timothy & Paula's 10 Year Wedding Anniversary at Sandals Royal Barbados
Our clients, Timothy and Paula, celebrated an unforgettable 10 year wedding anniversary at the brand new Sandals Royal Barbados for a 7 night all-inclusive, adults-only getaway. The brand new Sandals Royal Barbados is an all-suite resort with many 'firsts' for a Sandals Resort, including the first rooftop pool and bar, the first 4-lane bowling alley, Sandals first gourmet donut shop and 2 new restaurant concepts! At Honeymoon Dreams, we don't just create romantic honeymoons, we tailor make each and every holiday, whether it's celebrating your wedding anniversary, birthday celebration or a romantic trip away.
Read on as we catch up with Paula to discuss all about their romantic anniversary tip to Barbados.
London Gatwick to Barbados
"We flew on VS29 London Gatwick to Barbados, we chose seat numbers 21A and 21 C going out in economy (they are next to each other).  They were positioned behind the bulkhead dividing premium and economy.  They were spacious and comfortable and TV pulled out from the armrest.  Cabin crew very friendly and efficient.  Food was tasty and just enough to satisfy our needs. Drinks service was very good and there was more if needed.  Champagne was a supplement of £14 per small bottle.  Flights both outbound and inbound were on time and smooth."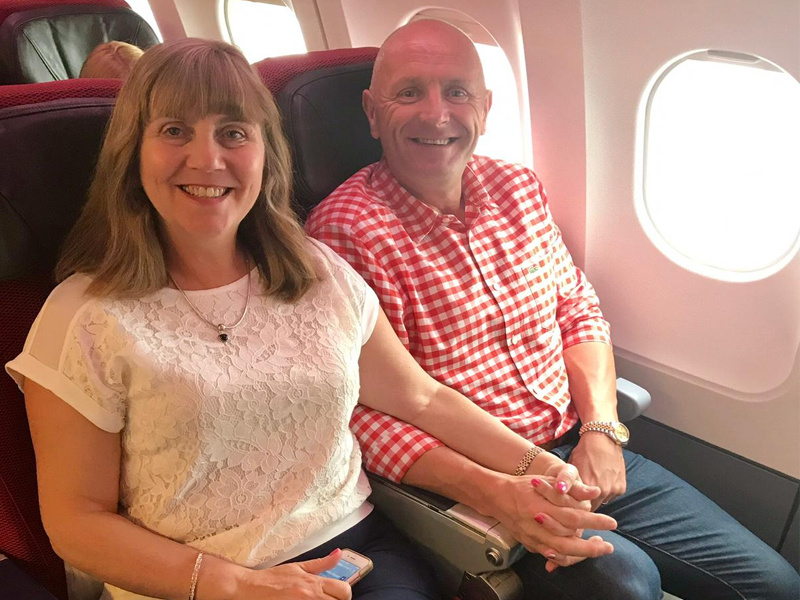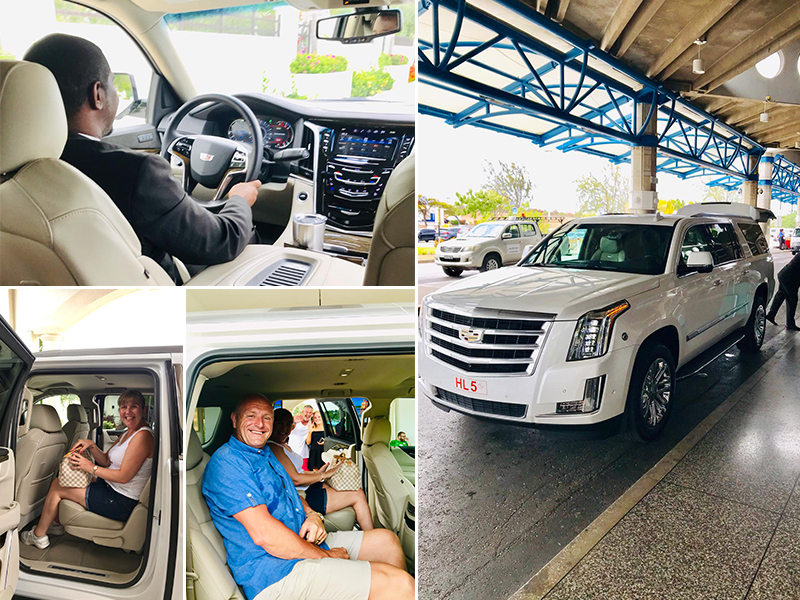 Impressions of Sandals Royal Barbados
"Location was exactly as described, on the beach close to a quiet residential area, just a 15 minute drive from the airport, which was a smooth transfer.  There was seaweed on the beach when the weather was windy, however, staff were constantly tidying this late afternoon. On other days the sand was like white powder and the sea was crystal blue."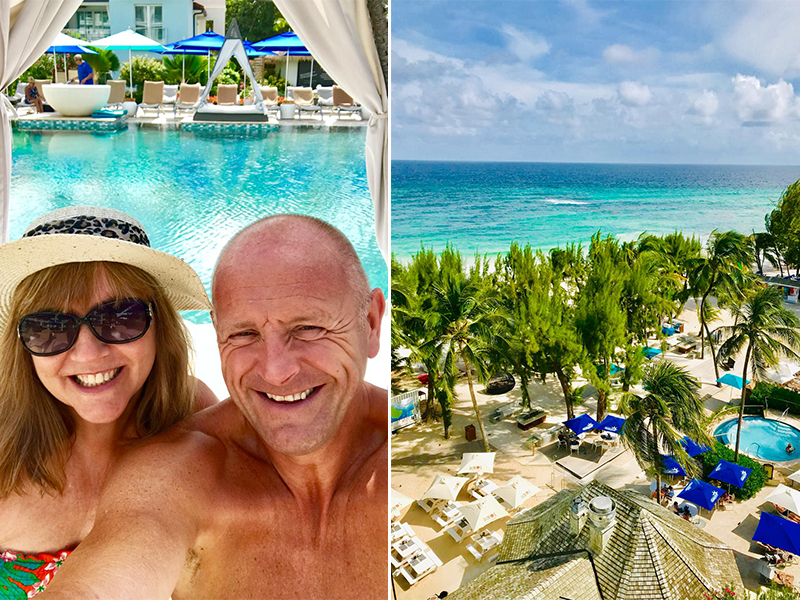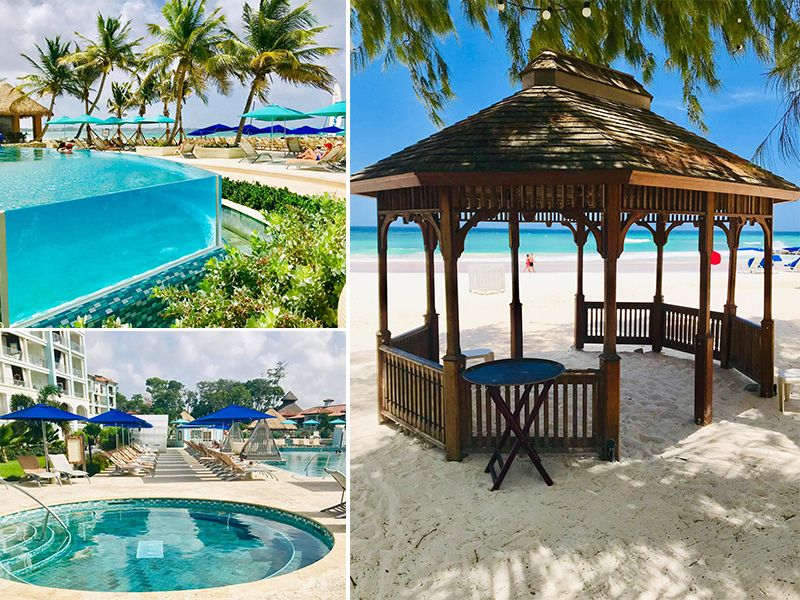 "The style of the hotel was incredible and surpassed our expectations. It was spotlessly clean, well maintained, certainly a five star complex. The facilities catered for every need, too many to chose from especially in 1 week, we found ourselves spoilt for choice."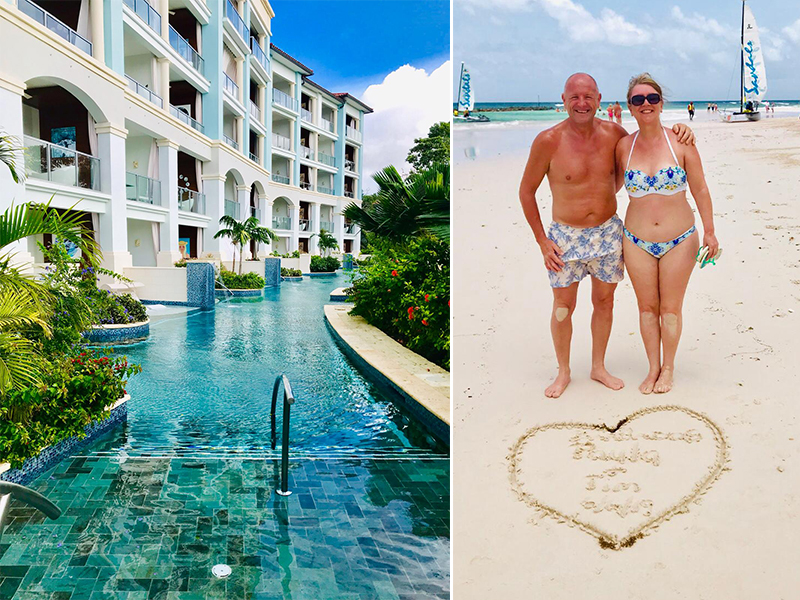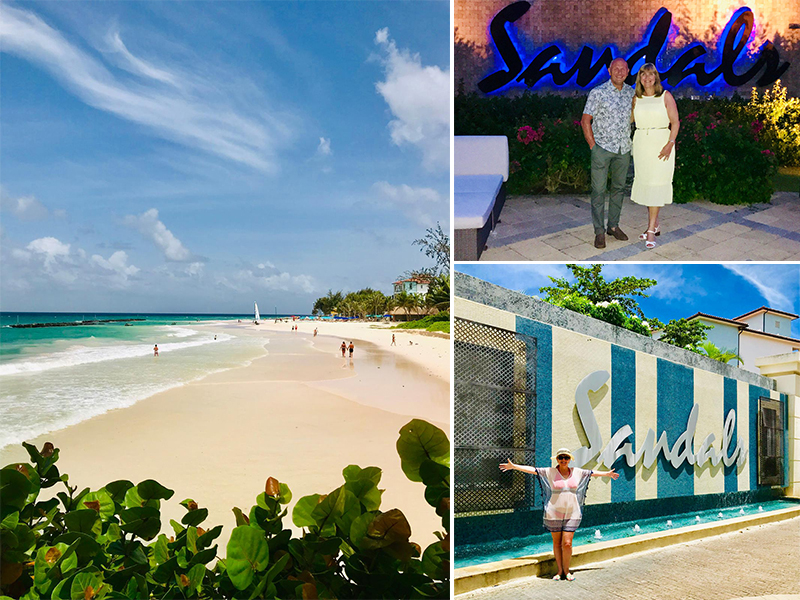 Impressions of the Royal Seaside Crystal Lagoon 1 Bedroom Ocean View Butler Suite with Balcony Tranquility Soaking Tub
"Our room was a Royal Seaside Crystal Lagoon 1 Bedroom Ocean View Butler Suite with Balcony Tranquility Soaking Tub. It was wonderful! Our first impression was WOW!  The spacious bathroom had a large walk in shower with complimentary shower gel, shampoo, conditioner, body lotion and soap, replenished daily.  Towels were plentiful and again changed sometimes twice a day. The air conditioning was perfect, the bedroom area was large and spacious with large bed and plenty of storage, hanging and drawers and a large TV.  The living area with separate TV, sofa, table and chairs and well stocked complimentary mini bar and complimentary additional bottles of premium brand alcohol were included. The balcony was spacious with table, chairs, tranquility tub and a twin comfortable lounger, we were overlooking the pool with sea view, our room was 7216."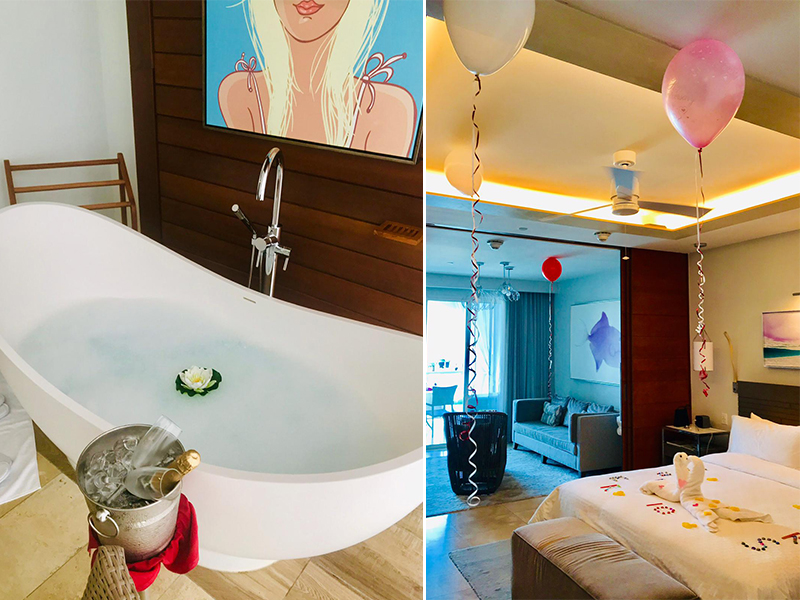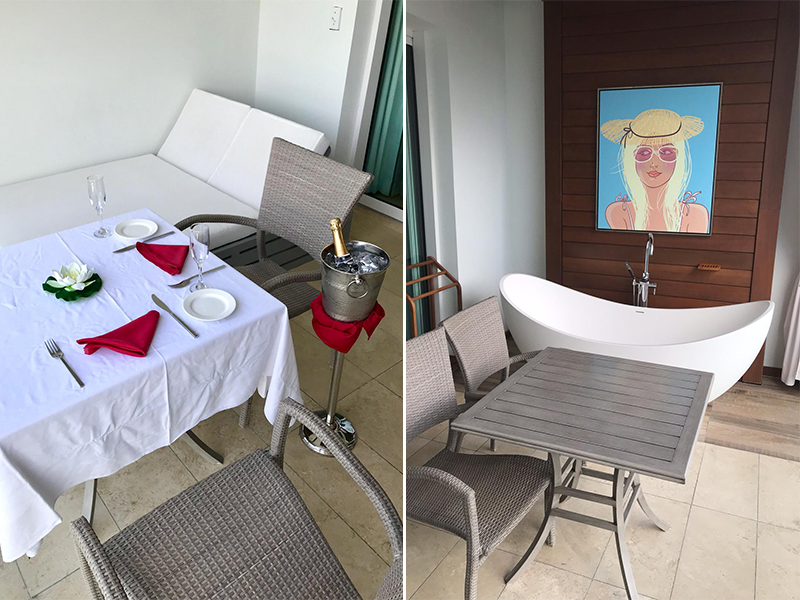 "We had Karen, Melissa and Nicola as our butlers, they became like family. They booked our meal reservations to suit us and escorted us there, ensuring we had a drink before they left. They got our sunbeds ready each morning and brought us a cool box filled with water, Diet Coke, beer and fruit juice. Throughout the day they would check to make sure we were ok and we had everything we needed.  They surprised us with our tranquility tub filled and a bottle of sparkling wine ready for when we came up from the pool. They also did a turn down service.  They made us feel extra special on our anniversary, decorating our room and being extra attentive, providing lunch on our balcony, which was beautiful."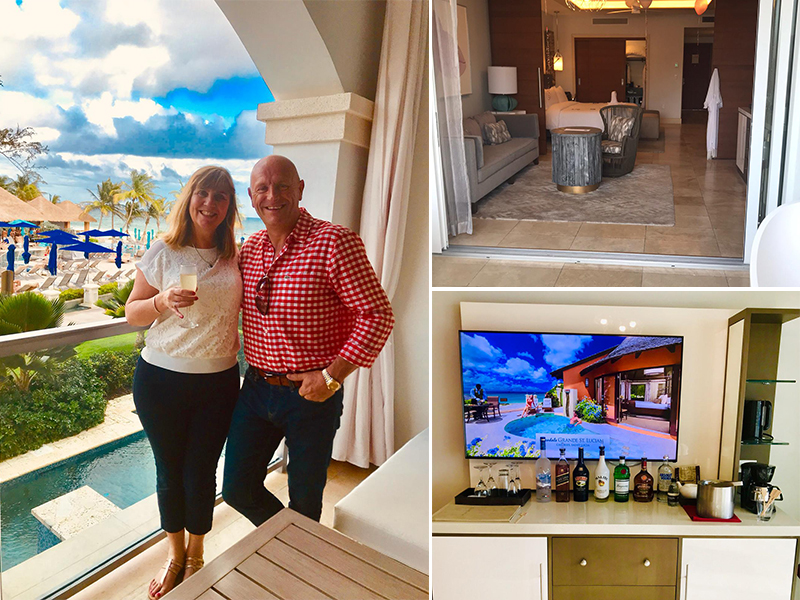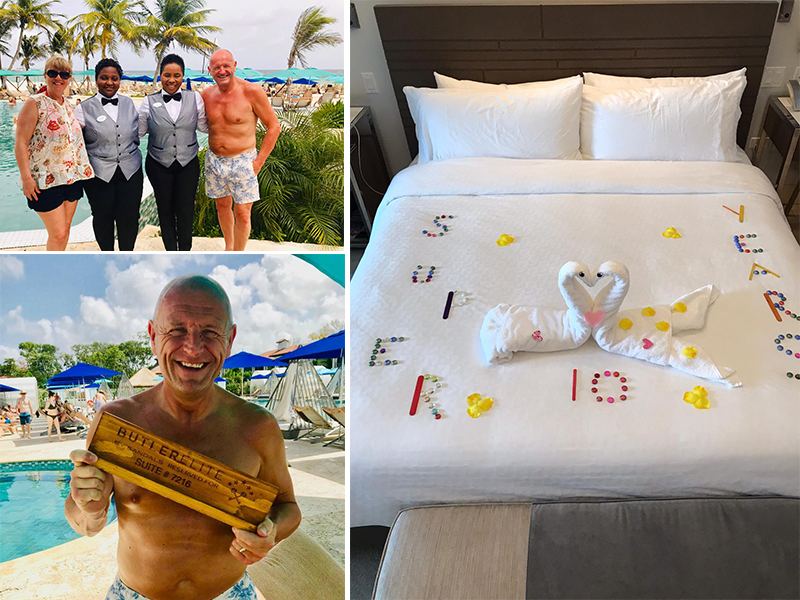 Dining at Sandals Royal Barbados
"There were too many to chose from, we were completely spoilt for choice! I loved Bombay, which offers Indian cuisine, the lamb vindaloo was amazing!  My husband had the butter chicken which he said was incredible.  We both loved Butch's Chophouse, serving different steaks and lobster. My favourite is lobster so the fact I could get lobster omelette for breakfast at the American tavern and La Parisienne was an added bonus. There were pizzas at Dino's, Jerk Shack and buffet lunches in several eateries, wonderful! There were also cake, ice cream and donut places in case you got peckish through the day.  We had a white night with chocolate fountains and a beach party with so much food! It all tasted incredible."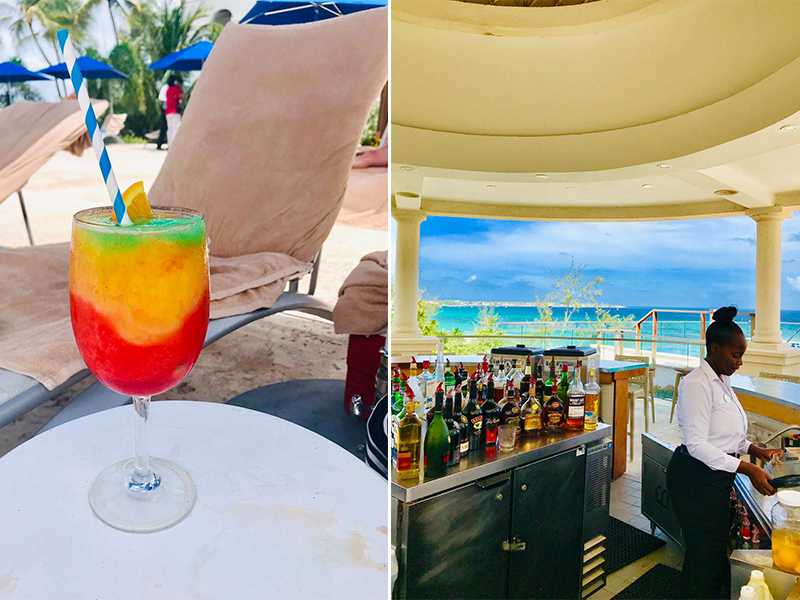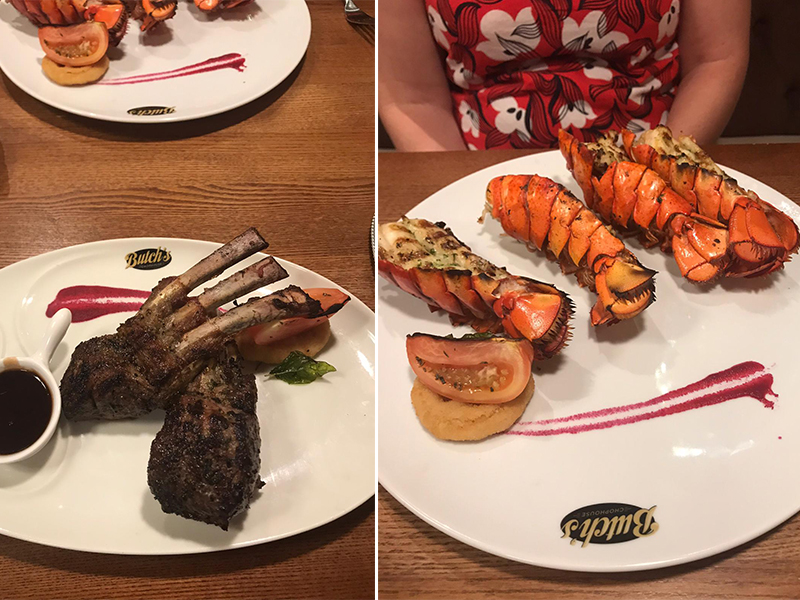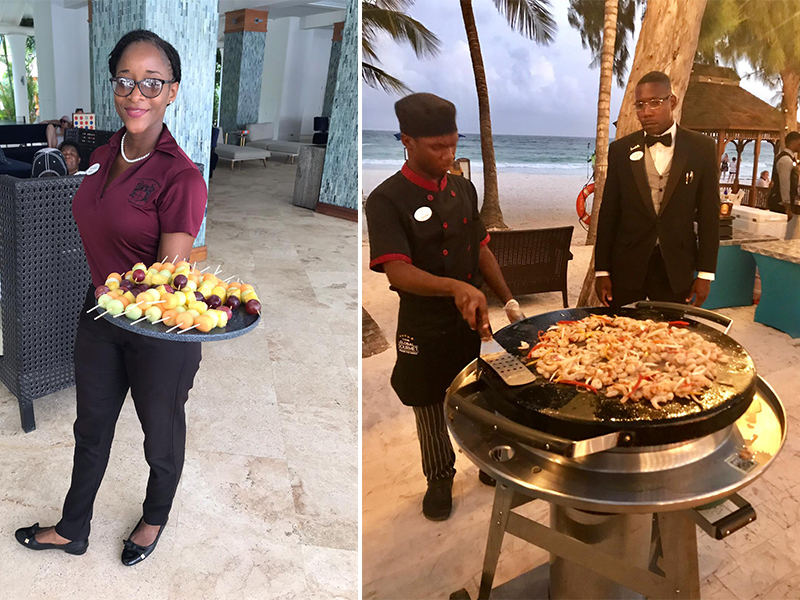 Activities at Sandals Royal Barbados
"We went bowling at Lovers Lanes, I beat my husband! We used the pool areas daily, they were large, spacious and well maintained. There was a DJ round one pool we sat at and games you could get involved with if you wanted. We didn't make use of water or land sports, we chilled for a week! We played pool at the English pub, the Merry Monkey. We had a candlelit dinner on the beach for our anniversary which was an additional cost of $199. This was a wonderful experience, the food was beautiful, the service was superb and the whole experience was unforgettable.  We didn't go on any excursions, we wanted to chill, however weather didn't permit some complimentary water activities as water was too rough."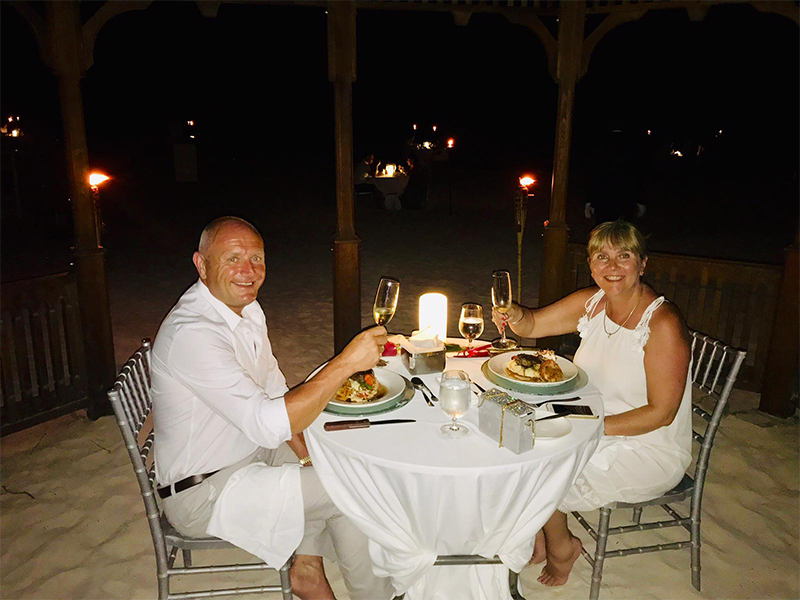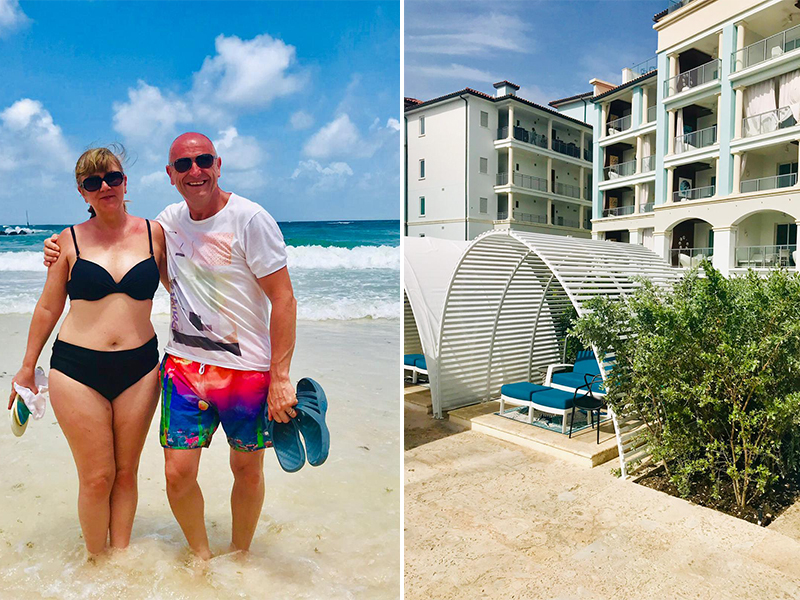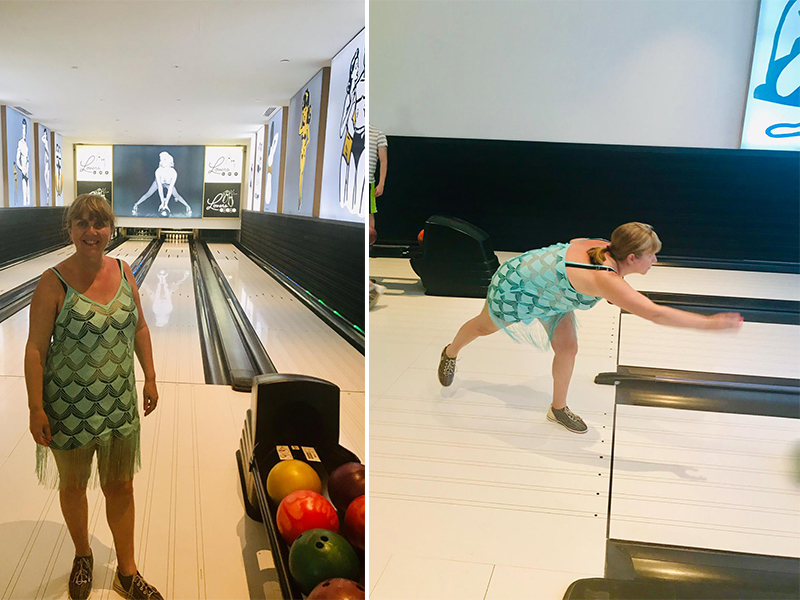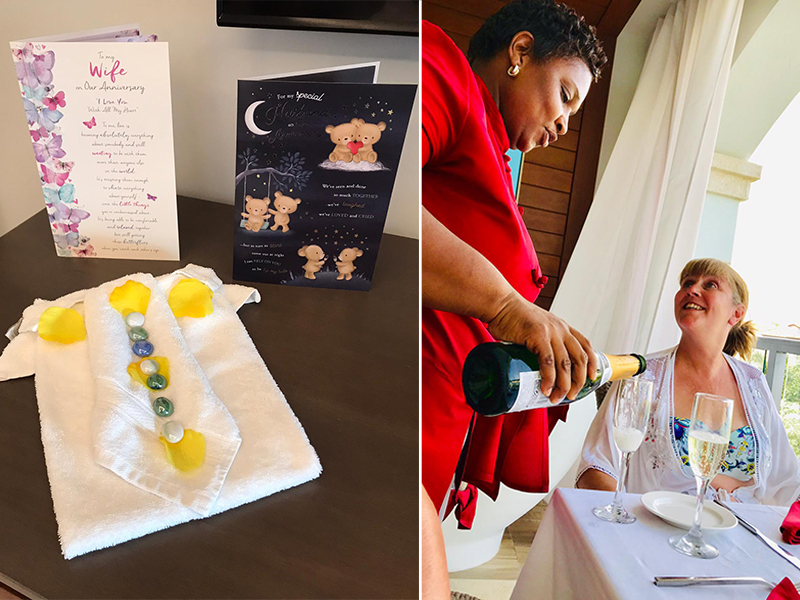 Service at Honeymoon Dreams
"From the enquiry to booking to when we got back it was effortless. Any enquiry was dealt with immediately and answers were obtained straight away.  A professional service and we wouldn't hesitate in using them again. We dealt with Abbie, first class service."
WOW, WOW, WOW, wish we could do it all over again.  It was brilliant. 
Inspired by Timothy & Paula's anniversary holiday to Sandals Royal Barbados? Contact us online or call 0121 440 6268 to find out more.