Wedding Anniversary Guide
Now you've tied the knot, been on your honeymoon and your first anniversary is coming up, is time to think about wedding anniversary ideas. Celebrate your wedding anniversary in style with our complete wedding anniversary guide of traditional gift ideas. Did you know that each anniversary has a different meaning and associated gift? Read on to discover what each anniversary means and the gift ideas for it.
1st Wedding Anniversary – Paper
The 1st wedding anniversary is 'paper' this idea came about as married couples in their first year still have budgeting to do for their future, so the 1st anniversary is designed to be budget friendly. Celebrate your 1st wedding anniversary with a paper gift – this could be as unique as you like such as a personalized cookbook if your spouse has a passion for cooking or baking, framed song lyrics to your first dance or a honeymoon memory book filled with all your honeymoon snaps…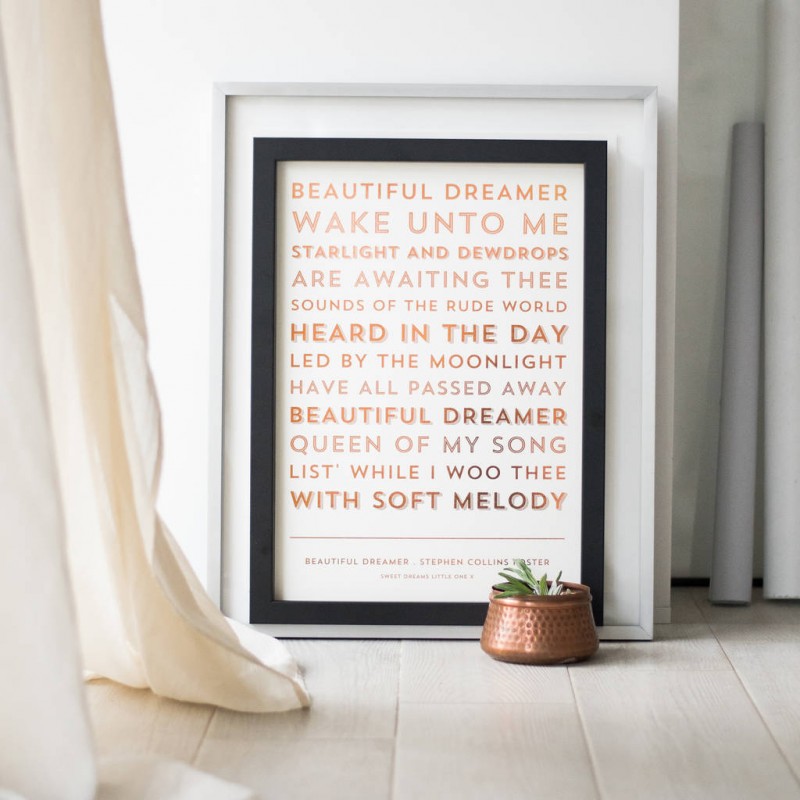 Metallic Song Lyrics Or Poem Print
2nd Wedding Anniversary – Cotton
Made from lots of thread woven together, cotton resembles how you and your spouse's life have intertwined. To celebrate your 2nd anniversary milestone, give the gift of a personalized gift from cotton, such as high quality matching bathrobes, pillowcases, towels, aprons, socks and matching jumpers.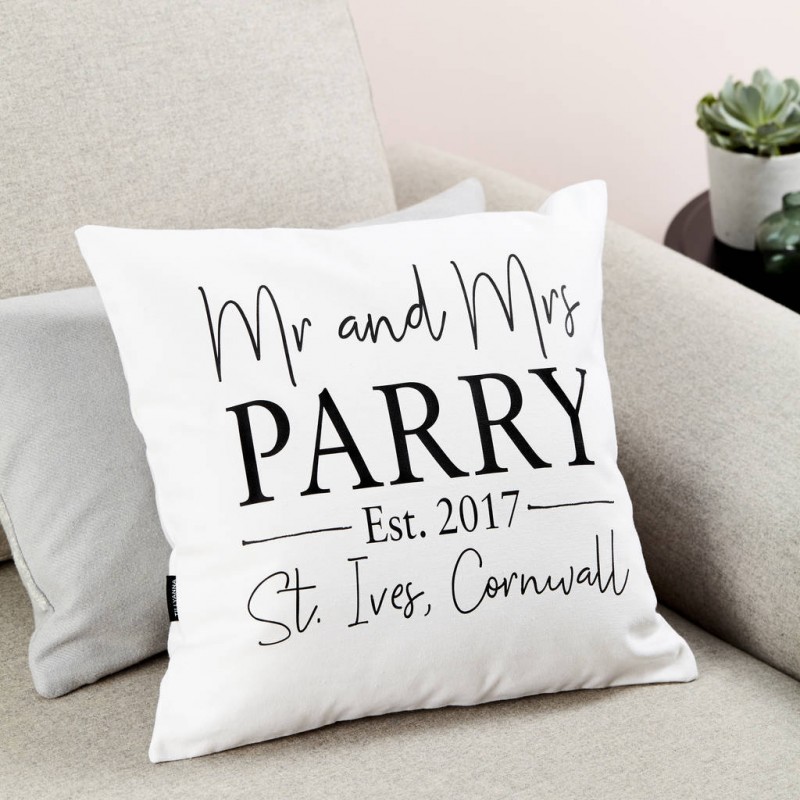 Personalised 'Mr And Mrs' Wedding Cushion
3rd Wedding Anniversary – Leather
On your 3rd wedding anniversary, it's traditional to give a gift from leather to represent how your marriage matures your relationship and the strength of your relationship together. Treat your wife or husband to a special gift 3rd Anniversary gift such as a personalized belt, passport holder, handbag or a leather memory box to hold all the memories that you have shared together so far.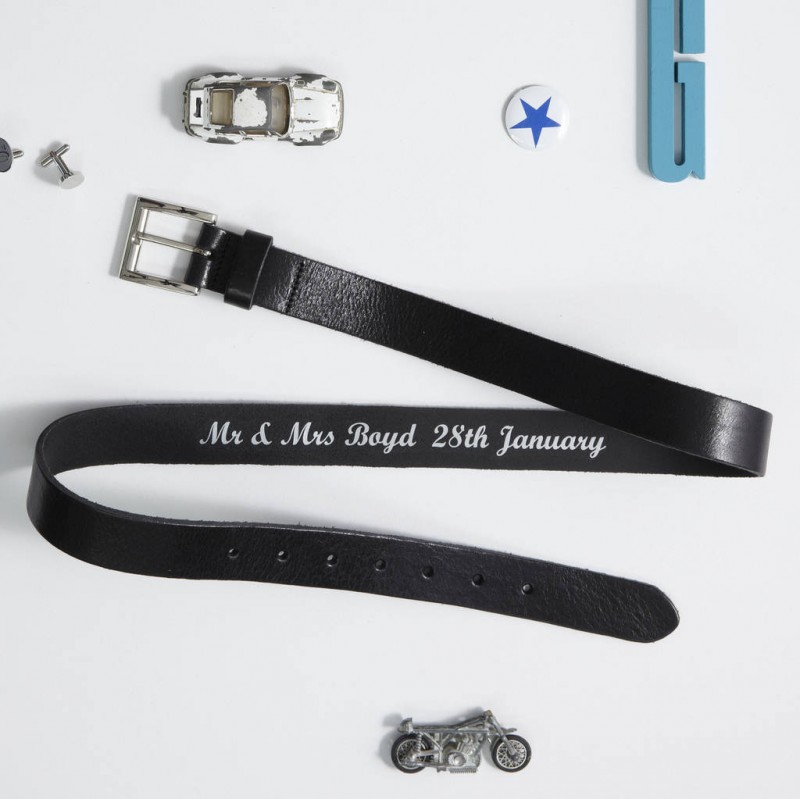 Personalised Secret Message Belt
4th Wedding Anniversary – Linen
In your 4th year of marriage, your relationship is blossoming, so it's no surprise that the 4th anniversary gift ideas are fruit and flowers. However, in modern times the 4th anniversary is celebrated with gifts of linen. The choices for your 4th anniversary gifts are similar to the 2nd year of cotton. Shower your spouse with gifts such as personalized cushions, unique personalized linen artwork or a hand woven linen scarf in their favourite print.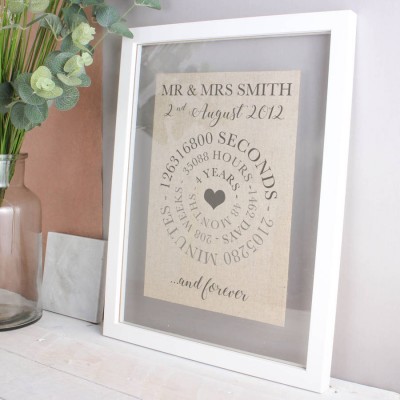 5th Wedding Anniversary – Wood
Your 5th anniversary wedding gift is traditionally made from wood as a symbol of the strength and wisdom of your marriage. With so many gifts made from wood, there's a lot of great options to make your 5th wedding anniversary extra special. From personalized cheese boards, jewellery boxes, wedding ring box, wooden spoons with a romantic message engraved, picnic basket, photo block and so much more.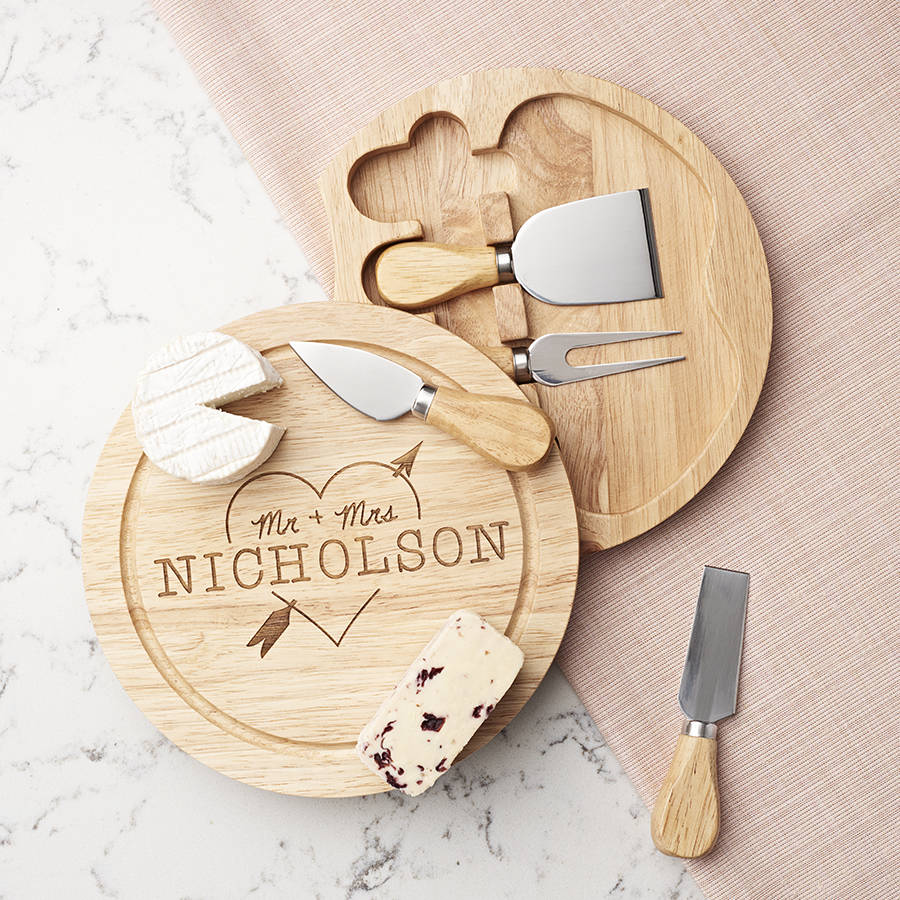 Personalised Wedding Cheese Board Set
10th Wedding Anniversary – Tin
Traditionally, tin was used to store and preserve and on your 10th wedding anniversary, the gift of tin is just as fitting to mark your 10 years of marriage! Having spent 10 years together in marriage, treat your husband or wife to something they can cherish for another 10 years with a beautiful tin storage box to keep all of your memorable moments in one place to look back on in years to come.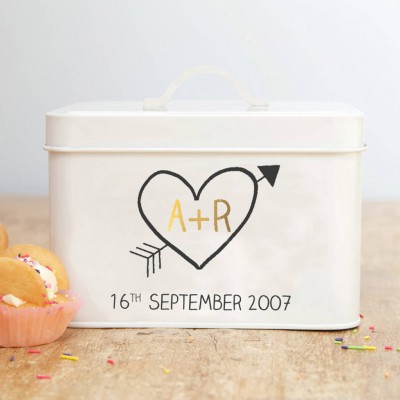 15th Wedding Anniversary – Crystal
After 15 years together celebrate your marriage with a luxurious gift made from crystal, which represents clarity in your relationship. Impress your other half with a stunning necklace, bracelet, earrings or cufflinks to mark your special anniversary of 15 years together.
25th Wedding Anniversary – Silver
Celebrate your silver wedding anniversary with the gift of the precious metal that represents how your relationship is gleaming. With a range of lovely jewellery to choose from on your silver anniversary, from locket necklaces, personalized bangles and cufflinks with coordinate and the date of your wedding day. If jewellery isn't something that your spouse has interest in why not treat them to a personalized bottle stopper, stainless steel photo print, silver-plated flutes or special dine ware.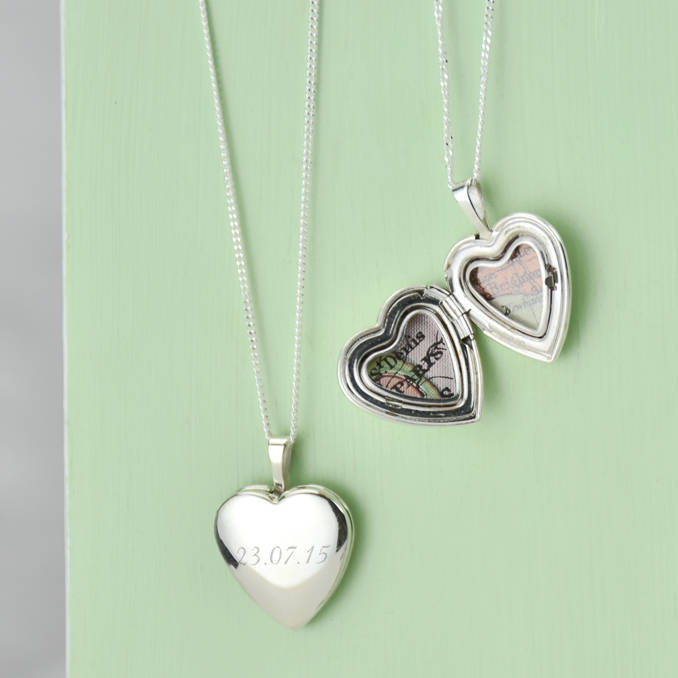 Personalised Map Location Sterling Silver Heart Locket
30th Wedding Anniversary – Coral
For your 30th Wedding Anniversary give the gift of pearls with a personalized gift such as a statement jewellery piece with his or her initials, or go down a unique route and gift your spouse a personalized pearl anniversary framed artwork , dedicated to your 30 years of marriage together.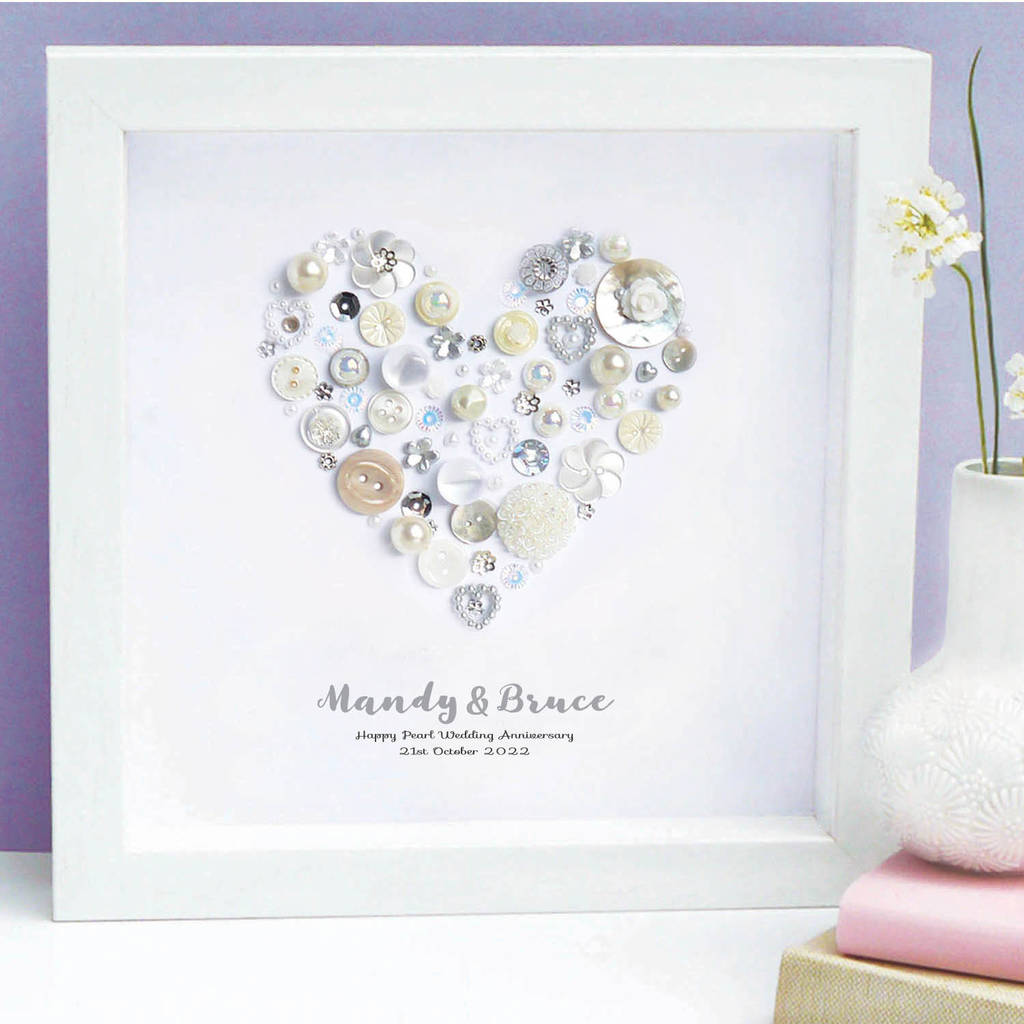 Personalised Pearl Anniversary Art Gift
40th Wedding Anniversary – Ruby
Symbolise your 40th wedding anniversary with something made from ruby; after all red is the colour of love. Other than gifting jewellery, there are some alternative gift ideas to choose from such as a bouquet of beautiful Camellia rubies or a personalized bottle of ruby wedding anniversary champagne with matching flutes!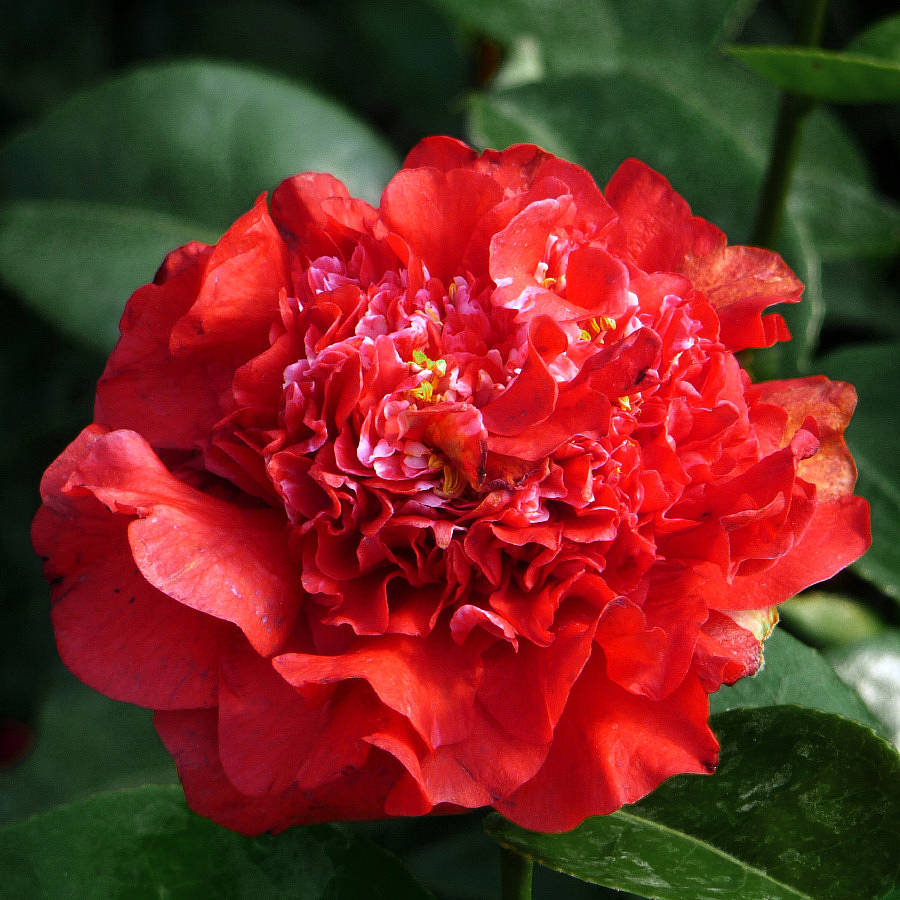 40th Anniversary Gifts Camellia Ruby Wedding Med
50th Wedding Anniversary – Gold
The 50th milestone in your marriage is undoubtedly special and a gift that really does this justice is the gift of gold, to represent the strength of your marriage. Celebrate the special day with a bottle of golden wedding champagne and surprise your other half with a gift to impress such as a gold bracelet engraved with your wedding date, gold cufflinks, infinity ring, a golden painted wedding anniversary ring or a memory book full of both of your favourite photographs over the years.