Beautiful, exciting, accessible: Why Japan is the ultimate romantic travel destination
Our Content Writer, Holly, spent six amazing weeks in Japan. Read on to find out all about her wonderful experience…
Japan is about to become the centre of attention. Already one of the most popular up-and-coming honeymoon destinations of 2019, the Land of the Rising Sun is due to host the Rugby World Cup in autumn 2019, followed by the Tokyo 2020 Summer Olympics.
I was recently lucky enough to spend six weeks traveling from Tokyo to Nagasaki, with backpack and boyfriend in tow, and found myself hurtling from seaside to cityscape, countryside to lakeside, in a matter of hours thanks to the smooth Shinkansen service. Japan's bullet trains really do live up to their billing, and they'll whisk you from one side of the country to another in no time at all – which is fantastic if you're working to a tight honeymoon schedule.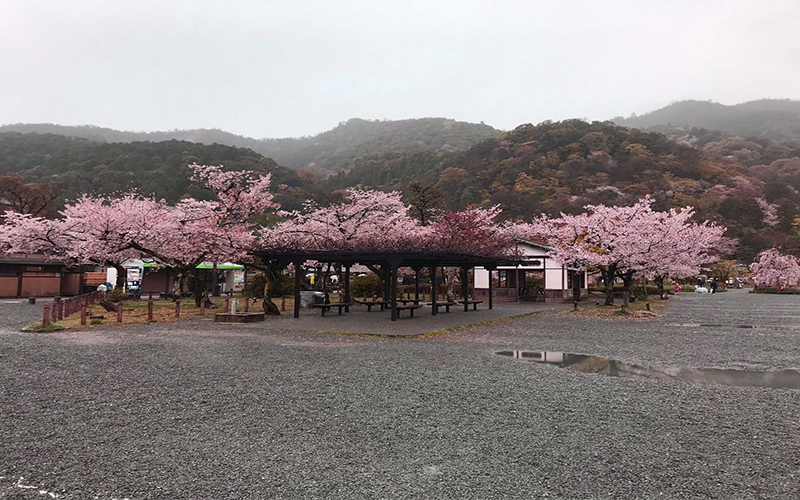 There aren't many places that offer something for the sun worshipper, history buff, city break enthusiast and skiing fanatic all within one navigable package – but Japan manages to do just that. In an archipelago of over 6,800 islands, there really is something for everyone – from the ski slopes of Hokkaido, the buzzing cities of Honshu, and the famous temple trail of Shikoku, to Kyushu's hot springs and the tropical beaches of Okinawa.
Whether you have 10 days or 10 weeks to spare, peruse our Japan guide below to help you plan a truly romantic trip.
When to go
I've yet to visit a country that feels – or celebrates – the changing of the seasons as keenly as Japan. Autumn and spring both bring big crowds – and therefore bigger prices – but I knew this when I opted for an early April trip. This meant we arrived just in time for the tail-end of cherry blossom season. No matter how many photos you view, or whether you have a row of blossom trees at the bottom of your garden, nothing quite prepares you for seeing street upon street, and park upon park, lined with trees baring pink and white petals. For me, sakura season is the time to go, and if nothing else the backdrop of flowers would make for spectacular honeymoon snaps.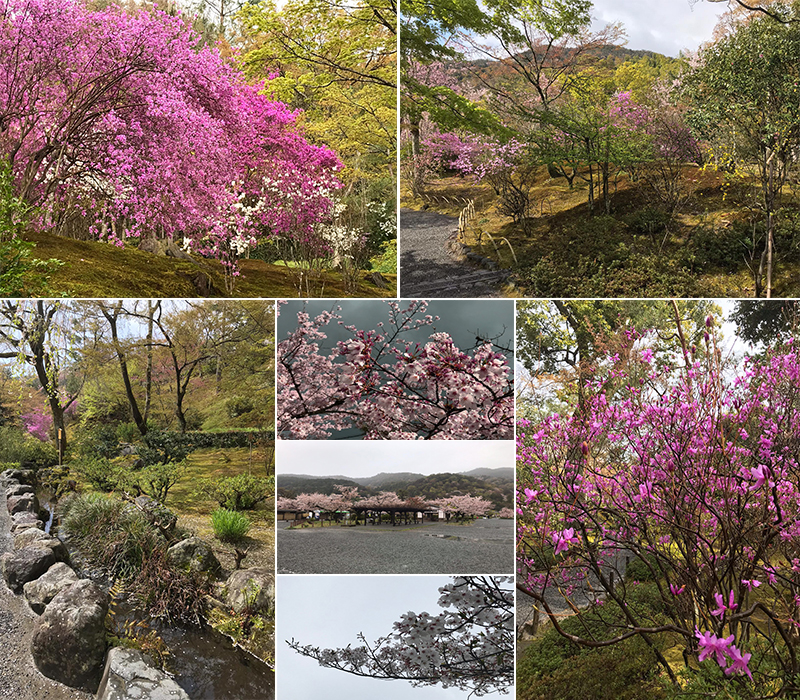 Try the traditional
If you're seeking an 'experience' honeymoon, Japan provides plenty of activities that offer a taste of its rich culture, history and traditions. Load yourself up with snacks and settle in for afternoon of sumo wrestling. There's much pomp and ceremony involved in this ancient sport, as equally fascinating as the duels themselves, which can take a few minutes or be over in the blink of an eye. Tournaments only take place a few times a year, mainly in Tokyo, and tickets sell out fast, so your best bet is to source them through an official travel or tour company such as Voyagin.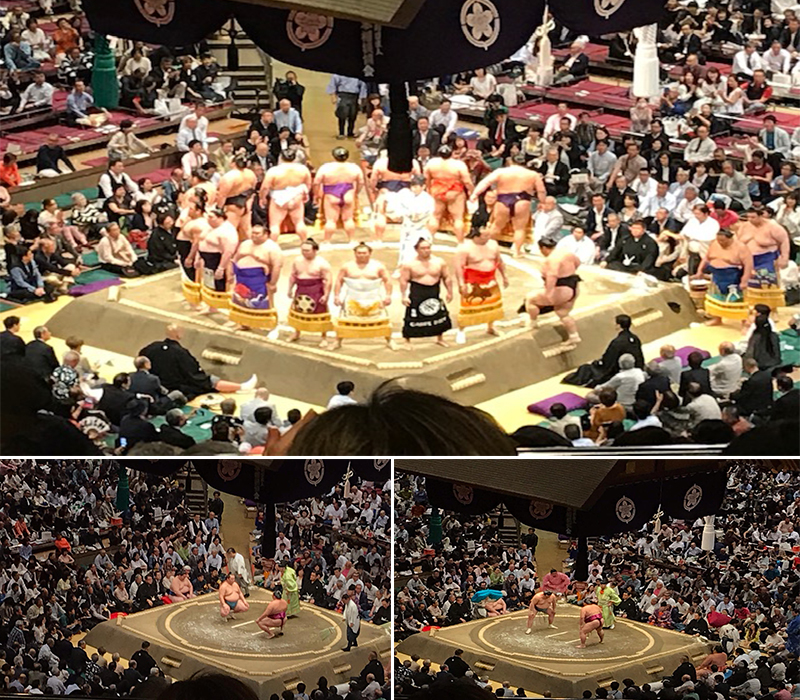 Japanese Arts
If you'd rather immerse yourself in the arts, attend a traditional dance performed by geisha in a Kyoto theatre, most of which take place in spring and mark the changing of seasons with a fantastic display of colour, flowers and music. This makes for a fantastic afternoon when paired with a tea ceremony instruction, where you can learn how to prepare and serve your own matcha – two experiences that felt truly and uniquely Japanese to me.
Where to go
Kyoto
Go here for: Zen gardens, temples and shrines galore, haute cuisine, kimonos, the chance to glimpse geisha, traditional arts and crafts.
What to do: So many of Kyoto's main attractions are designed to be viewed in peace and quiet, so a 6am start is absolutely worth it to beat the crowds to Arashiyama's atmospheric bamboo grove, as well as the eerie but fascinating Fushimi-Inari shrine and the mesmerising tunnel-like effect of its thousands of red and black of tori gates. The only time I pressed the snooze button on the alarm clock, we ended up in a tourist logjam while trying to catch an unimpeded glimpse of Kinkaku-ji (the Golden Pavilion), but seeing the stunning gold-leaf temple in all its glory was still a fantastic reward.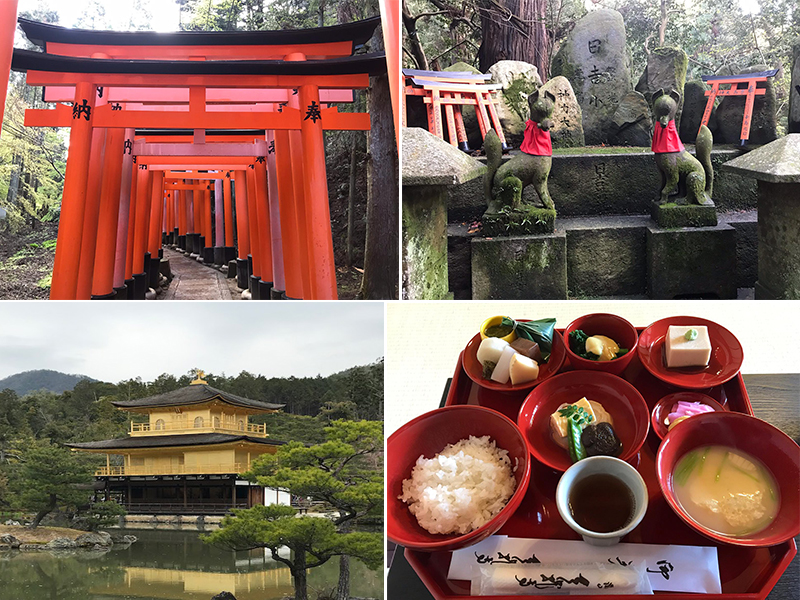 If your time in Kyoto is limited, head to Tenryu-ji – there you can pair exploration of the temple buildings with its famous Sogenchi Garden, which reflects the beauty of the mountain views outside. There's even a restaurant within the grounds that serves shojin ryori – Zen vegetarian cuisine – beautifully intricate dishes that make for a memorable meal.
In a city made for romantic strolls, the picture-perfect Philosopher's Path takes top billing – in spring its an endless parade of cherry blossom trees alongside a scenic canal walk, stretching from the temple-abundant area of Nanzenji to the famous Ginkaku-ji (Silver Pavilion) and dotted with cafes, restaurants and street food.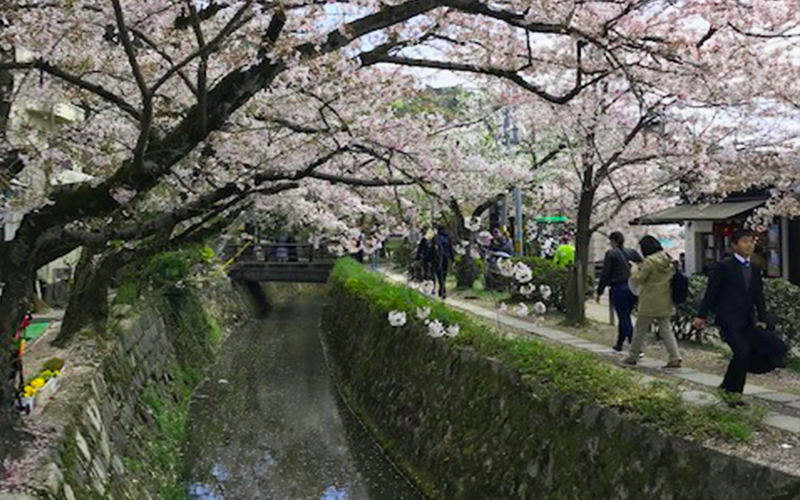 When your feet grow weary of the temple trekking, jump on a Hozugawa River cruise from Kameoka to Arashiyama, where you'll be ferried through the scenic landscape in a traditional flat-bottom boat. We spotted numerous birds of prey and fish during our ride, one of the highlights of the trip, and you can add extra romance to the excursion by taking the Sagano Scenic Railway out to Kameoka, which will take you on a winding journey along the forest-lined ravine.
Tokyo
Go here for: the great food (vegan ramen ahoy!), skyscrapers that will make your neck ache, neon lights at night, art galleries and museums, sumo wrestling, perfect craft beer, a great base for day trips, a surprising number of green spaces and gardens.
What to do: Tokyo is big. Really big. But the subway system is excellent – inexpensive, clean, quick, on time – so you can explore the myriad of districts, all with their own unique character, until your heart's content.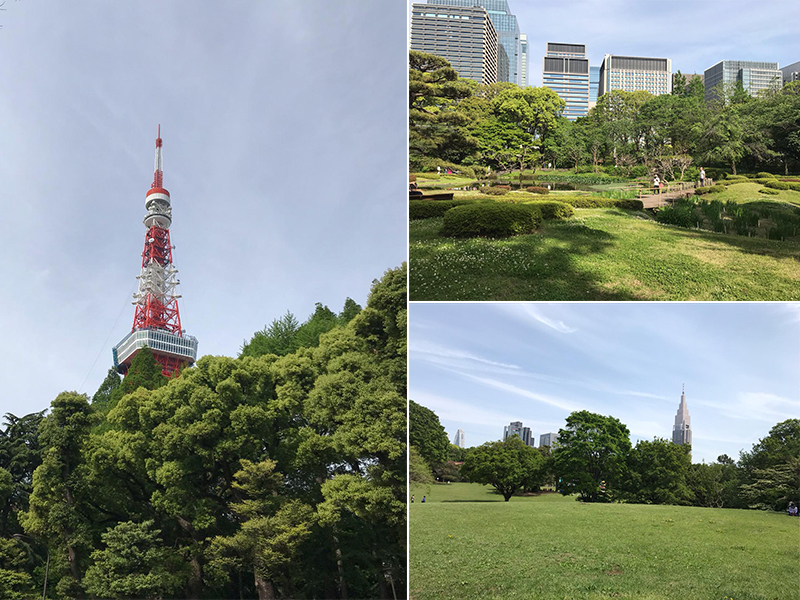 Despite not being one for heights (huge understatement) I braved Tokyo Skytree's uppermost viewing deck to get a sense of just how sprawling this mega-city city is. From the world's tallest tower you can even see the enigmatic Mount Fuji on a clear day and, if you time it right, you can watch the sun set from 634 meters up high.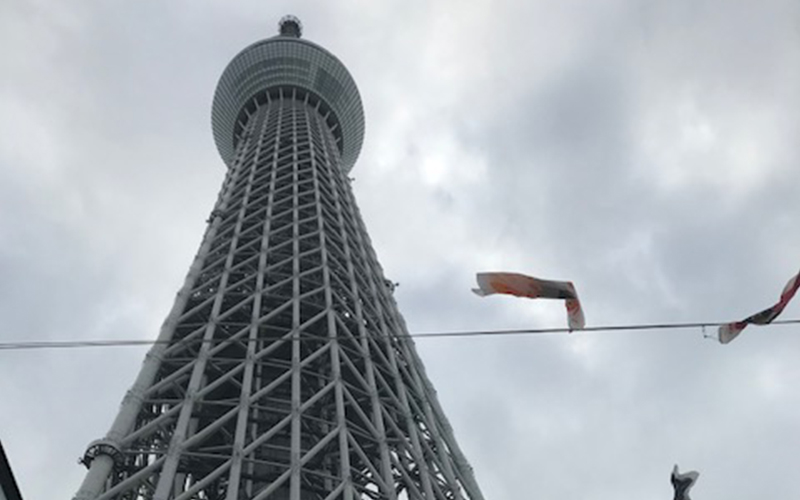 For something different, plan a visit to teamLab Borderless, an immersive digital art installation, which gives you the chance to experience that famous and surreal Tokyo pop culture – by climbing, clambering, bouncing and waking around this open and constantly evolving exhibit filled with light and sound. Once you're down the rabbit hole, make sure to pause your exploration for a trip to the tea house, where you'll take your drinks with a digital twist.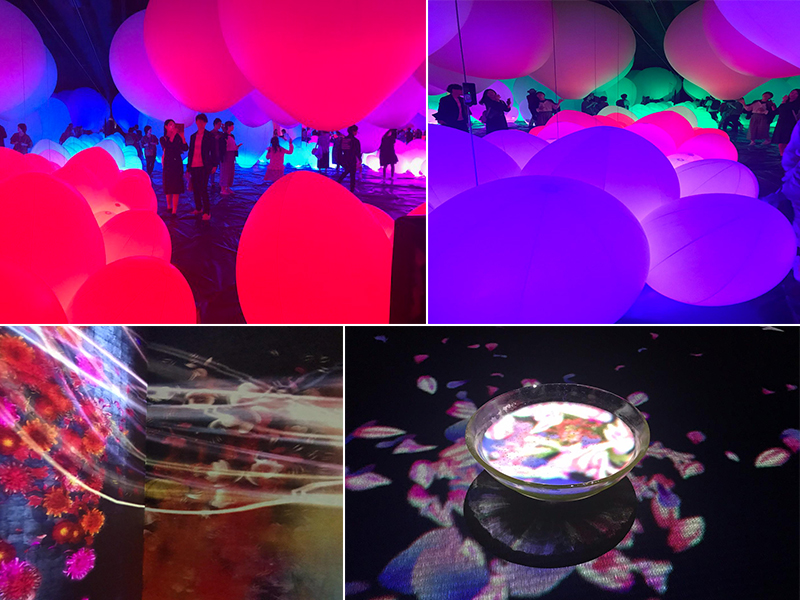 Hakone
Go here for: hot springs, views of Mount Fuji, boat trips, relaxation.
What to do: A popular day and weekend trip from Tokyo, Hakone is small town and mountainous area populated with onsen, Japanese hot springs – ideal for the Japanese version of a spa break. If there was anywhere in Japan made for newlyweds, this is it. You can choose to do absolutely nothing apart from take tea and soak in steaming hot waters, or you can soar over emerald forest and chalky yellow sulphur springs on the local ropeway. We chose to do the latter, as well as take sightseeing cruise on one of the pirate ships that sail around the Lake Ashi.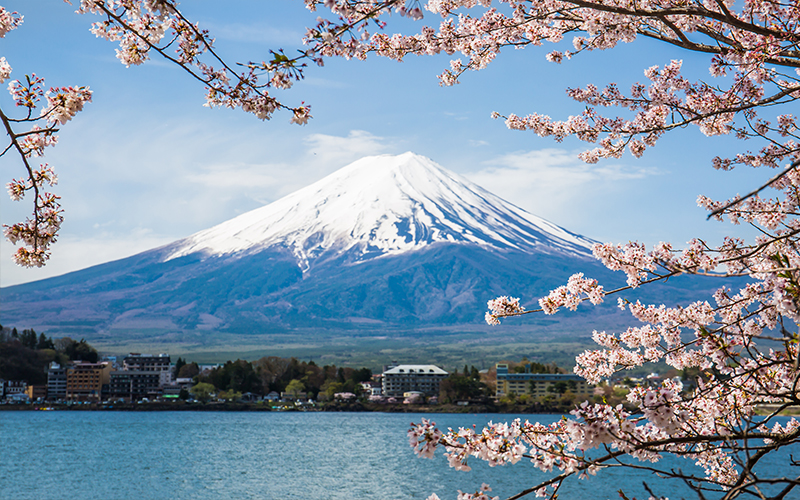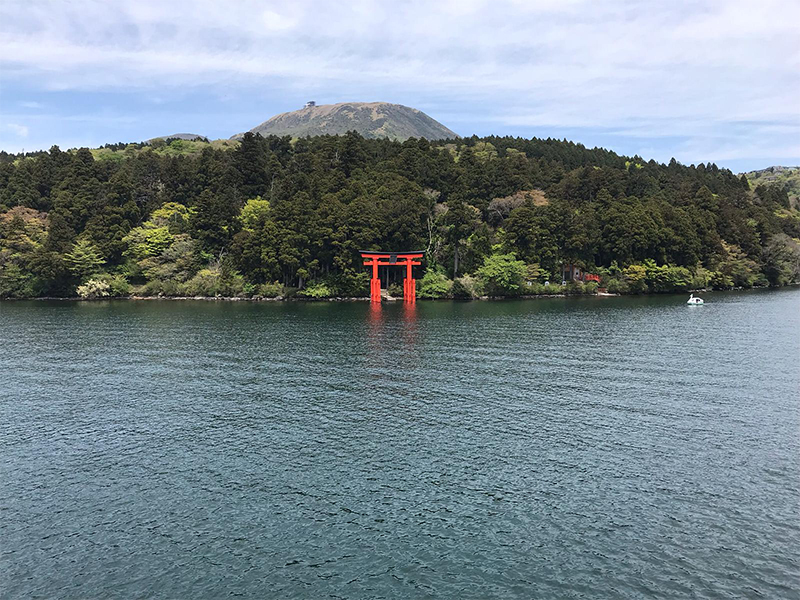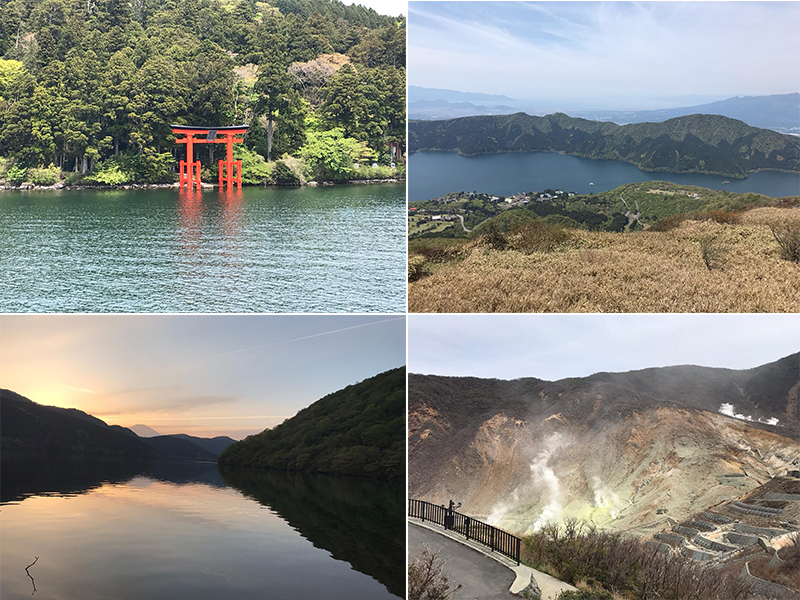 But the main draw, and the real reason we took two trains and a bus to schlepp to our destination – admittedly after forgetting to book the hotel shuttle, was to see the iconic and imperious Mount Fuji in all her glory.  And she was worth every single second of hauling around our luggage. I was initially disappointed to find there were no views of Fuji-san from our hotel, only to discover the next day that she had been there all along, just hiding behind the clouds. Patience is key when trying to spy the highest peak in Japan, and you're most likely to see her from the train or one of the ropeways.

Nara
Go here for: Green space, temples, the big Buddha and feeding the deer.
What to do: An easy day trip or overnight stop from Kyoto or Osaka, Nara is a tranquil city, dotted with temples and shrines and encompassing a large and beautiful public park. Todai-ji, a complex of Buddhist temples, is a sight to behold – not least due to its Great Buddha Hall, which houses one of the world's largest bronze Buddha statues. But I'll freely admit that the main reason I was so excited to get to Nara was see the many deer that roam the park and streets. We toyed with whether or not to buy the crackers on sale to feed our new furry friends, but we were glad we did eventually. The deer will bow when you give them the snacks but don't be fooled – they can still be rather cheeky when hungry so make sure to be cautious.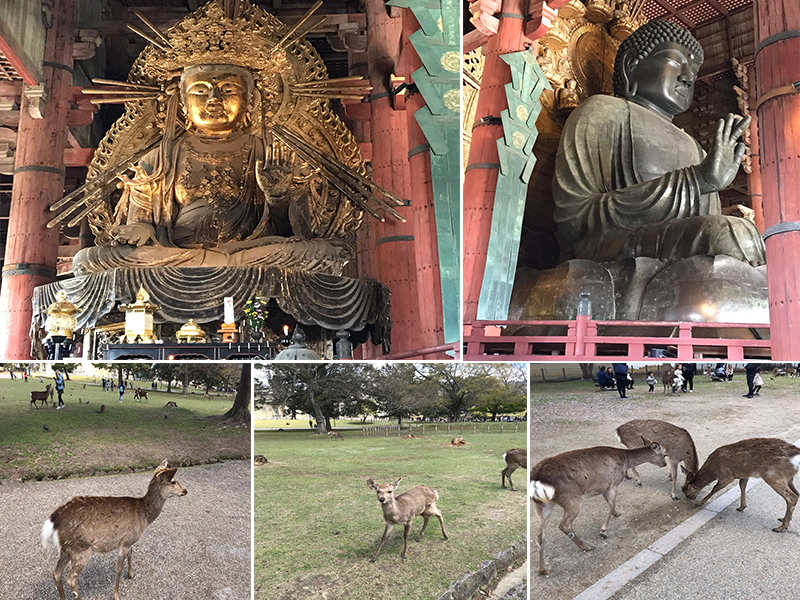 Nagasaki
Go here for: history, education and spectacular views
What to do: Many organised tours of Japan seem to stop at Hiroshima, but Nagasaki, just a few hours further on the train is well worth the extra mileage. Less busy with tourists and with much to see, the harbour city offers panoramic views of the sea and the lush green hills that surround it. I might be biased because the sun shined kindly for most of our stay, making it feel truly tropical and giving me a great excuse to finally buy some shaved ice, but it was easily my favourite city. From its quaint old trams and vibrant Chinatown to its UNESCO World Heritage Christian churches and sites of colonial influence – it's a distinct city with its own unique flavour.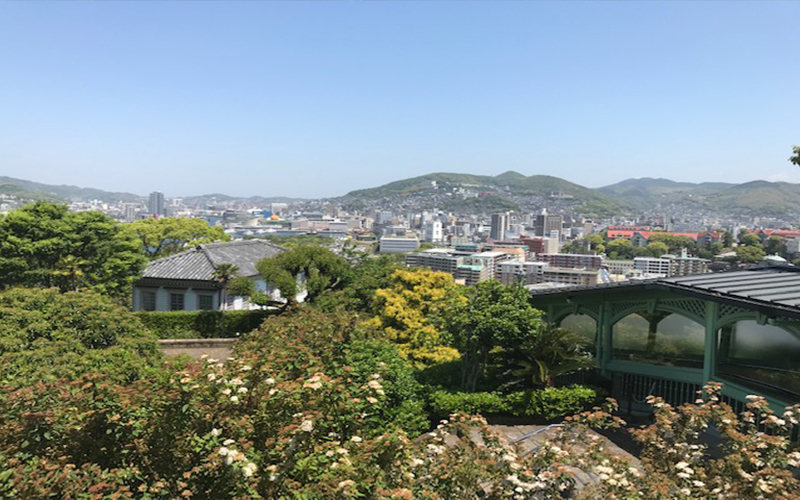 There's no hiding from the fact that Nagasaki has a tragic past, and the Atomic Bomb Museum, Peace Park and Hypocentre make for a powerful and affecting tribute. Rich with history, the city is also home to Dejima, a fascinating former Dutch trading post that was originally created in 1636 to be an artificial island for segregating Portuguese missionaries. Also make time to visit the Glover Garden, a scenic hillside park overlooking the harbour and surrounding the oldest surviving Western-style house in Japan, built for a Scottish merchant in the 1800s.
Inspired by Holly's romantic escape to Japan? Call us on 0121 440 6268 or enquire online to book the ultimate romantic travel destination.