Your Ultimate Honeymoon Guide to the Indonesian Islands
Indonesia is comprised of over 17,000 islands – meaning you'll be spoilt for choice if you plump for an Indonesian island honeymoon.
A truly diverse archipelago, this collection of honeymoon hotspots is known for world class beaches lapped by brilliant blue ocean, some of the world's best scuba diving sites, rare wildlife and trendy party towns. From Borneo's beloved orangutans to Bali's iconic rice paddies, there's a piece of paradise out there to suit everyone.
But where to start? If you're looking for a two week-long beach break or considering an eclectic multi-moon trip to remember, check out our ultimate honeymoon guide for the Indonesian islands.
Bali
A Bali honeymoon is a brilliant introduction to the region for beginners, or an ideal place to base yourself before you go island hopping. An exotic all-rounder, Bali is known as the 'Island of the Gods', for good reason – it offers sweet spots for surfing, diving and waterfall trekking, as well as vibrant nightlife. It's also littered with elaborate Hindu temples and an array of intriguing archaeological sites.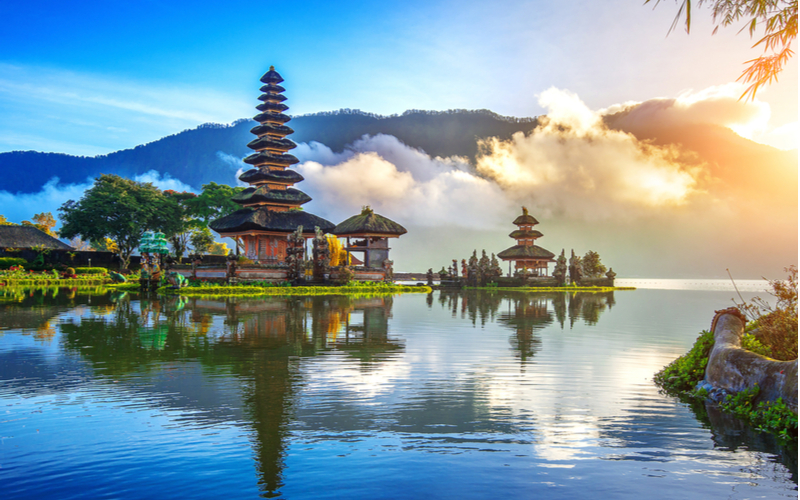 Head to Ubud, the island's artistic hub, for a unique combination of culture and craft – from traditional dance to jewellery making studios, as well as independent shops, yoga and meditation retreats. You'll also be surrounding by lush topical landscape, with opportunities to visit the Ubud Monkey Forest or hike Bali's two most imposing volcanoes, Mount Batur and Mount Agung, which are both under two hours' drive away.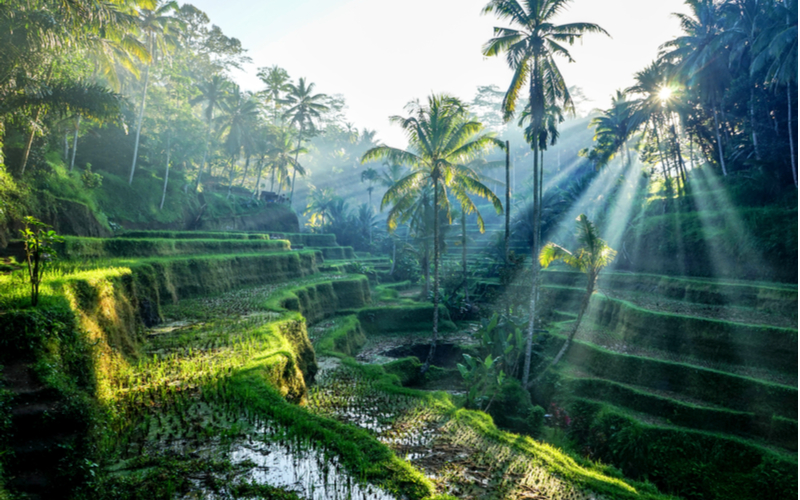 Seminyak and Kuta are two of the island's biggest beach draws for night time entertainment, as well as swimming and long, velvet-like stretches of white sand, but there are still plenty of lesser-known beaches to bathe on. While, for your nature and wildlife fix, you can head to West Bali National Park to explore mangroves and coral reef, and try to spot kingfishers and macaques. If marine safaris are more your style, there are also plenty of excellent dive spots to pick from, including the famous HMS Victory wreck.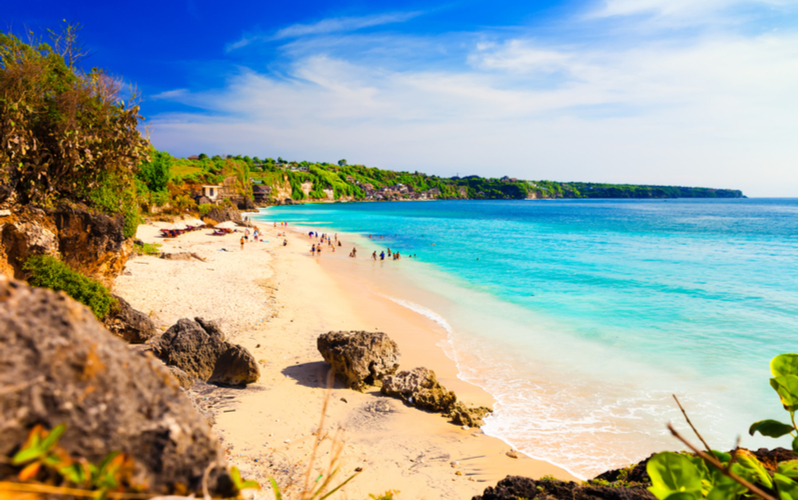 How to get there: You can fly to Ngurah Rai International Airport from all major UK airports including London Heathrow, Birmingham and Manchester.
Lombok
Bali's slightly quieter neighbour, this island offers romantic, Instagram-worthy sites in spades thanks to its unspoilt beaches, plus top trekking and surfing locations. A Lombok honeymoon is ideal for those seeking the beauty of Bali but at a more relaxed pace – and you can even pair the two to enjoy the best of both worlds, as the islands are just a short boat ride away from each other.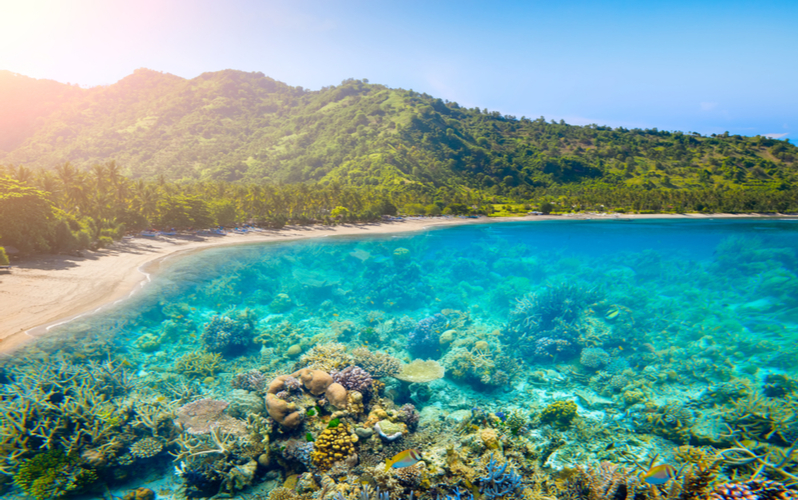 Senggigi is the most developed area in regards to resorts, restaurants, and bars, while the capital city, Mataram, will satiate your taste for shopping and historic sites. The abundant natural wonders on offer include Mount Rinjani, the second highest volcano in all of Indonesia, as well as scenic beaches such as Kuta Madalika and Tanjung Aan.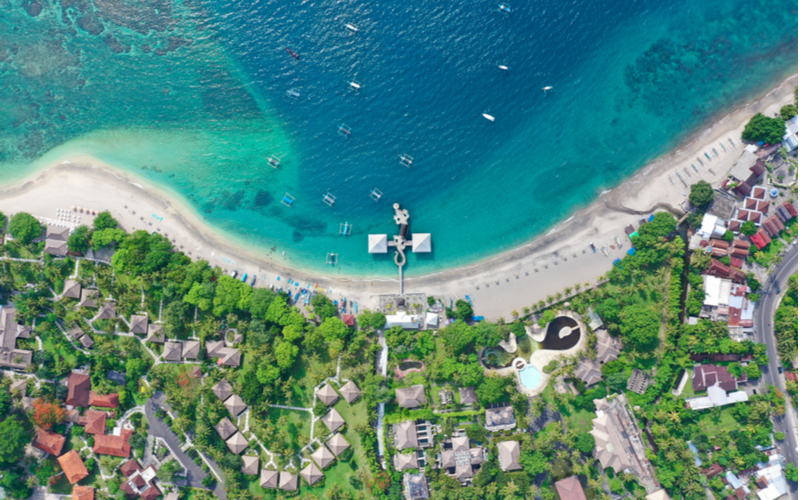 How to get there: Going via Bali is your best bet – hop on a flight from Ngurah Rai International Airport to Lombok international Airport, or ride a public ferry from Padangbai port. Once there, why not hire a car for a self-drive trip around the sites?
Gili Islands
Close to Lombok, the Gili Islands comprises three small but popular islands that each have their own unique identity. Gili Trawangan is best known for its nightlife, while Gili Meno is often the top choice for honeymooners seeking a more secluded atmosphere, and last but not least, Gili Air is a heady compromise between its two sisters thanks to its mix of infrastructure and off-the-beaten-track beaches.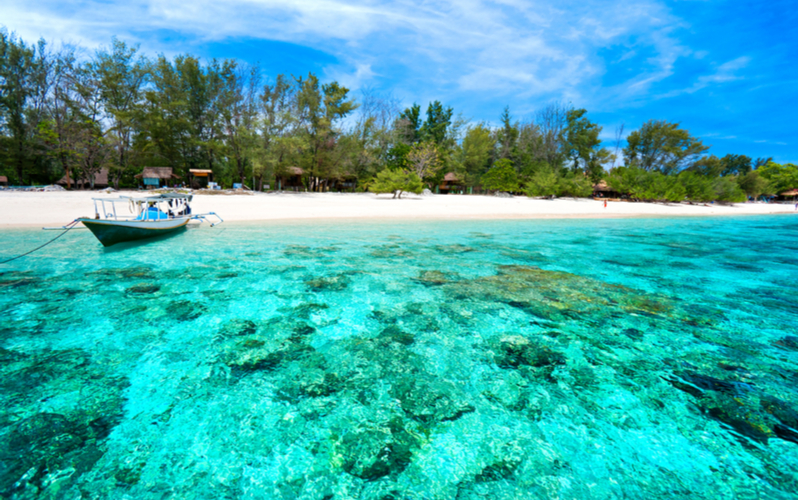 How to get there: There are a host of fast-boat companies just waiting to whisk you from Bali's shores to your chosen Gili island.
Borneo
Think luxurious jungle lodges, eco-tours and eco-hotels, dense rainforest, canopy walking, wildlife sanctuaries, indigenous tribes, floating markets, and world renowned diving sites – and you'll still barely have scratched the surface of Borneo.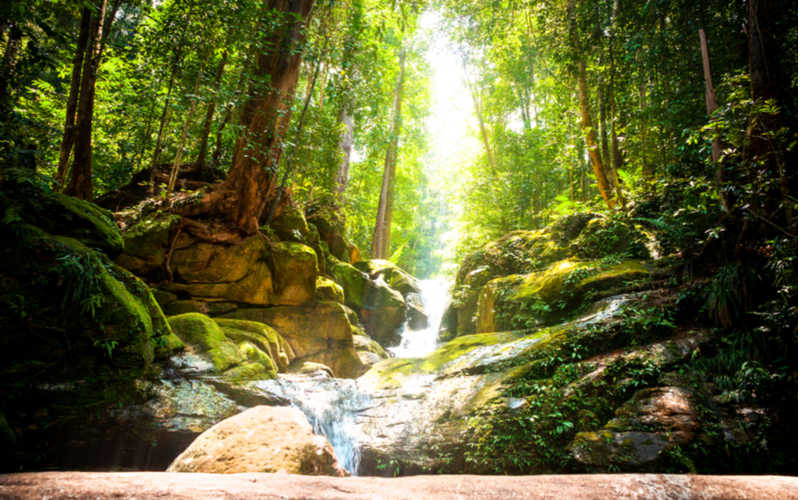 A Borneo honeymoon promises to be a unique experience, as this secluded island is divided into three – part Indonesia, part Brunei and part Malaysia.
Kalimantan in Indonesian Borneo is a great gateway for couples, providing everything from the modern cityscapes and museums in Balikpapan, through to the spectacular scenery and organutan spotting of Tanjung Putting National Park, and the chance to spy elephants at Sembuku Sembakung National Park. You can also journey to Derawan Island, just off the Kalimantan coast, a UNESCO World Heritage site, for pristine beaches and bountiful marine life.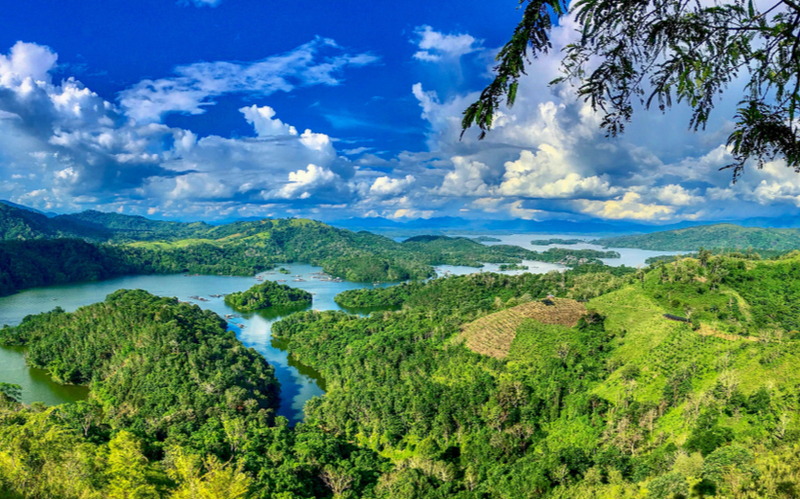 How to get there: Take a flight from London Heathrow, Manchester or Birmingham with many a major airline, and choose from a range of stopovers or connections including Singapore.
Komodo
Volcanoes, 'dragons', snorkelling and even a pink beach – Komodo Island, park of the wild and beautiful Komodo National Park – is a picture-perfect day trip destination. Home to the infamous and awe-inspiring Komodo dragon, as well as countless other species, you can enjoy a dream-like day of exploration and photography, and grab a guide for safe navigation of this exciting island before heading back to nearby, off-park accomodation.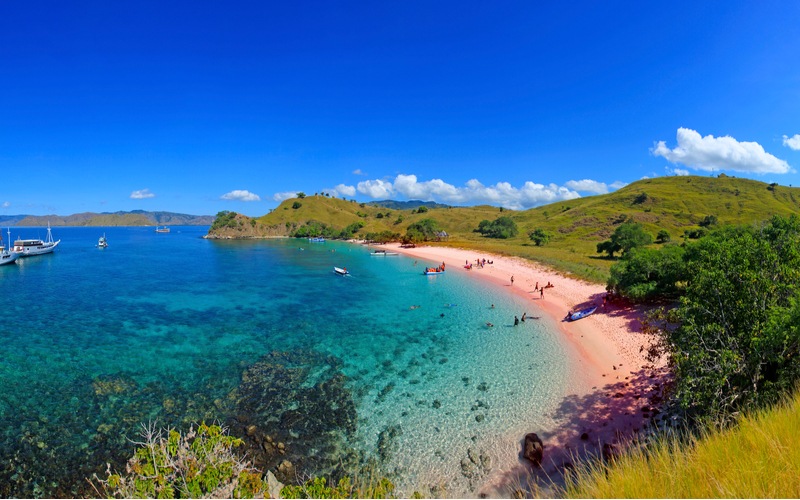 How to get there: Fly on a small plane from Bali to Labuan Bajo, where you can then hire a speedboat for a unique Komodo honeymoon excursion. But be quick – the island could soon be off limits after a recent spate of lizard smuggling.
Has our handy guide helped you decide on your dream trip? Contact us at Honeymoon Dreams and we'll help you plan your Indonesian island escape.