Romantic locations to propose
Are you planning on popping that very important question to your significant other? A holiday proposal is a magical way of expressing your love to your partner in a gorgeous setting. With so many gorgeous locations around the world to pop the question, it can be overwhelming to narrow down your choice of proposal destinations. At Honeymoon Dreams, we've narrowed down the choices for you with our top romantic locations to propose around the world below.
Overlooking the Eiffel Tower in Paris
Paris is an utterly romantic destination to propose to your significant other and doing so under the Eiffel Tower at night as it is lit up is just simply magical. There are many parts of the city that offer striking Eiffel Tower views too, so your options are limitless. If you're looking for a jaw-dropping proposal moment in Paris, why not plan a sunset cruise along the gorgeous Seine River?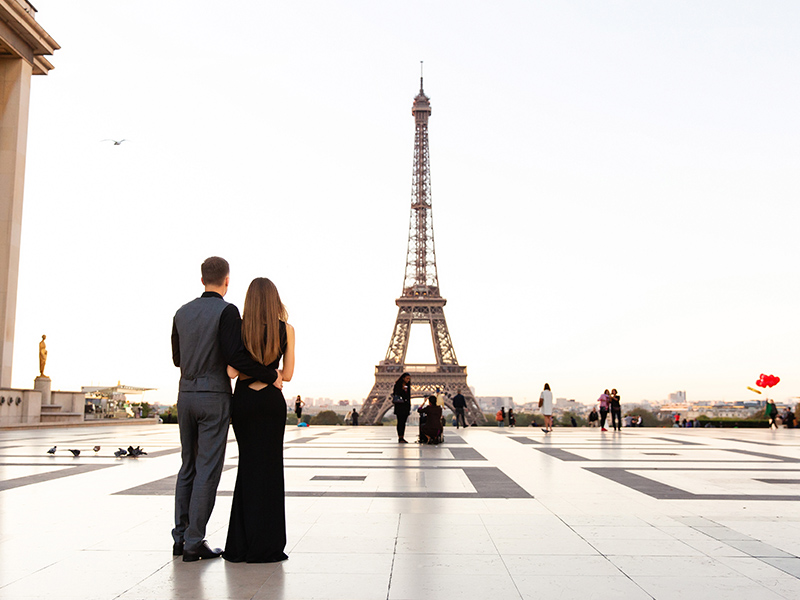 Dinner with a view of Niagara Falls, Ontario Canada
If you're searching for a proposal location that will leave your significant other speechless, why not consider the breathtaking Niagara Falls to be the backdrop to your proposal? The gorgeous falls can be enjoyed all-year round. Whether you're looking for a clear day with gorgeous sunshine or a magical winter proposal in the snow – either season can be just as magical. There are plenty of wonderful spots with lookout points around the falls or in both Queen Victoria Park and Niagara Parkway. Alternatively, arrange a romantic dinner at Watermark Restaurant for world-class views overlooking the falls and at night, you will witness the spectacular falls lit up in an array of colours.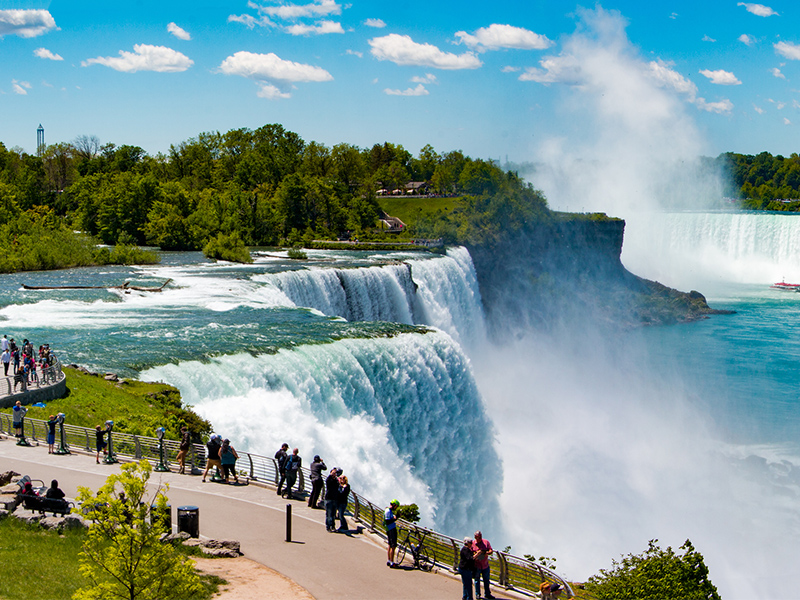 During sunset in Santorini, Greece
The best place to propose in Santorini has to be in Oia. Known for its absolutely breathtaking sunset spots on the rugged Cliffside with endless sea views. We can't think of a more romantic place to propose in Santorini. The castle of Agios Nikolaos is one of the best spots in Oia to watch the sun go down and see the sky transform into yellows and pinks sink into the horizon, and with views that surround the ruins of this Venetian Castle, making this a perfect spot to pop the question to your significant other.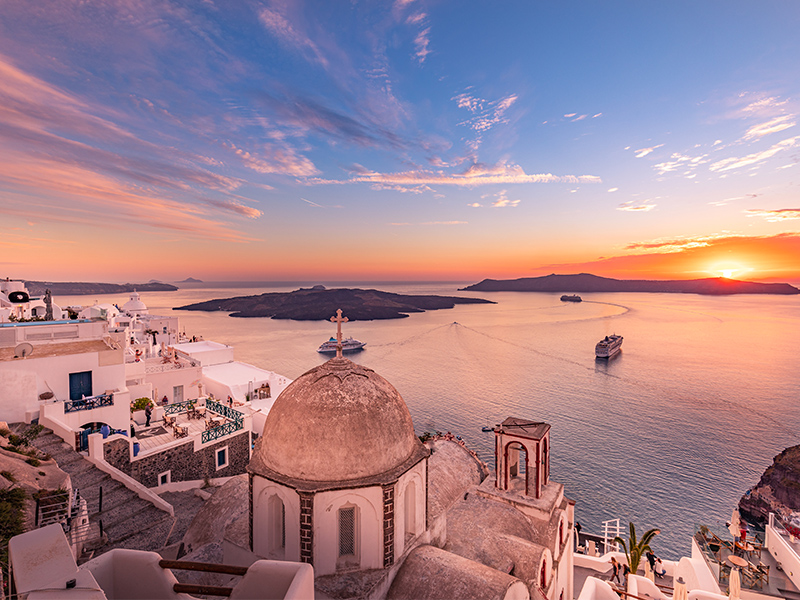 On Rialto Bridge in Venice, Italy
Venice has 300 bridges, with Rialto Bridge being the city's oldest bridge that connects San Marco with San Polo over the Grand Canal. Aside from its purpose to connect the two districts, Rialto Bridge is probably one of the most beautiful bridges in Venice overlooking iconic views of the Grand Canal with gondolas passing underneath. This is a stunning spot in Venice to get down on one knee and ask the very important question in a truly romantic and unforgettable location.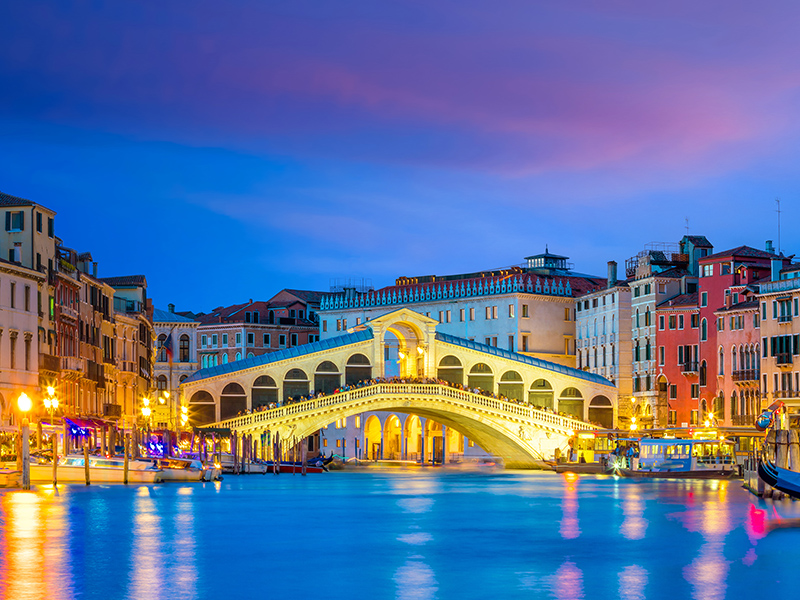 Taj Mahal, India
Plan your once-in-a-lifetime proposal holiday to India by popping the question outside of the Taj Mahal. A symbol of love itself, the Taj Mahal was built for Mumtaz Mahal by her husband in memory of his favourite wife and today is a UNESCO World Heritage Sight. Plan your proposal without the crows during sunrise or if you don't mind the crowds, come here at sunset for an unforgettable and magical backdrop to your grand proposal.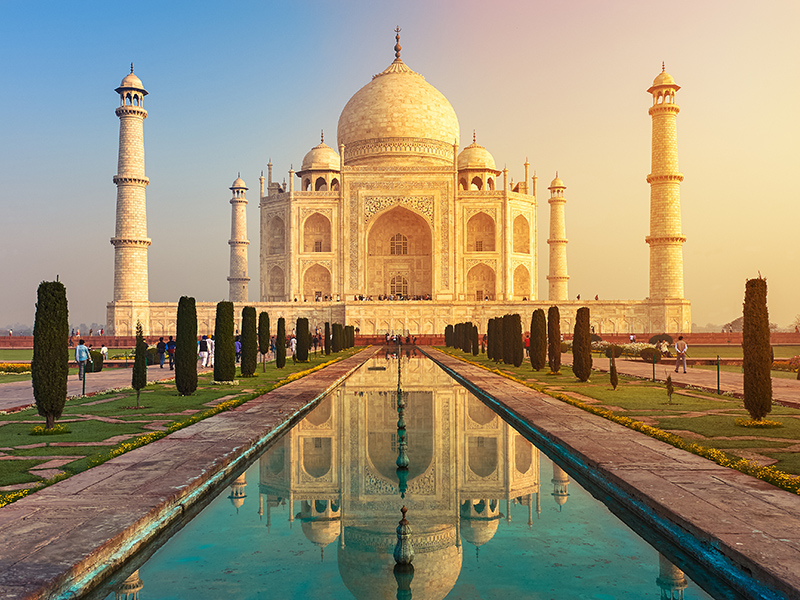 At Trevi Fountain in Rome, Italy
Rome is another beautiful and romantic European city to ask that very special question to your significant other. If you're thinking about where in Rome you want to propose, the stunning Trevi Fountain is a beautiful location. Known as one of the world's most famous fountains, Trevi Fountain stands at 26 meters high and dates back to 19 B.C.
There are many myths of the Trevi Fountain in which visitors tend to throw coins into the fountain in hope bringing good luck. Myths say that throwing one coin means you will return to Rome, two coins means you will fall in love with an Italian and three coins you will marry the person you meet.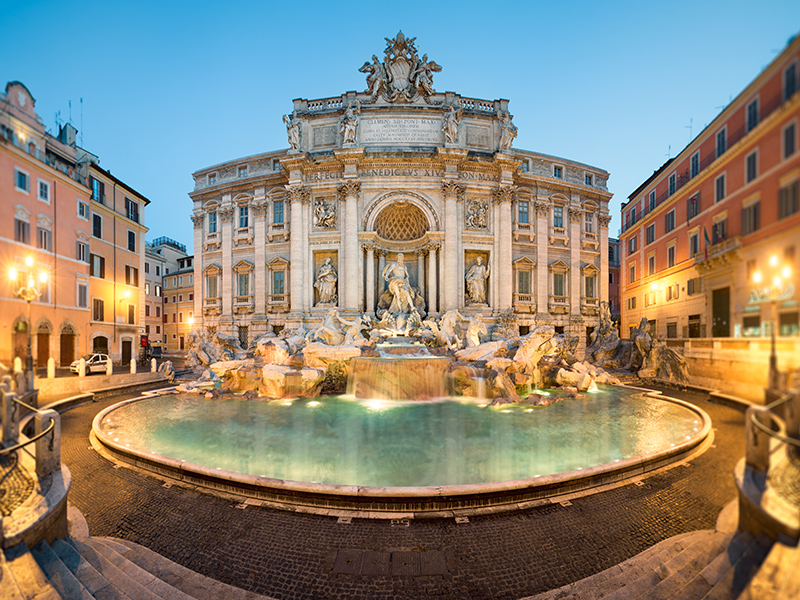 Empire State Building, New York
The romantic city of New York is popular city to propose. Visit the big apple during Valentine's Day or over the Christmas period for an extra magical proposal. With many places to get down on one knee and pop the question in the city, such as Central Park, Brooklyn Bridge and the Rockefeller Centre, you have endless of options for your grand proposal.
One of our favourite places to pop the question in New York is on the 86th floor of the Empire State Building at night where the city lights twinkle for a magical moment. If you want the setting to be extra special, make sure you plan your proposal between 10pm and 1am Thursday through to Saturday as the saxophonist will create the perfect backdrop music to your special moment.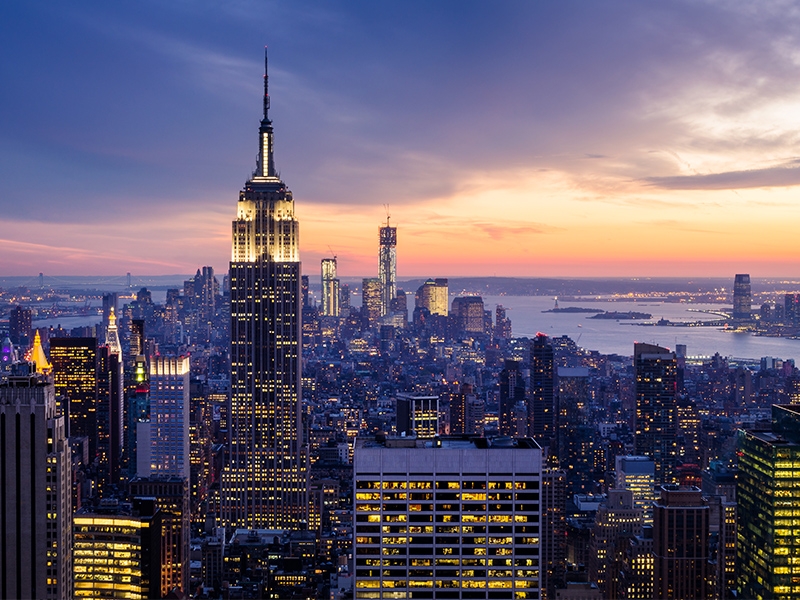 Under the Northern Lights in Iceland
A magical proposal idea is during the moment that one of natural wonders of the world is taking place right before your very eyes – yes, the spectacular Northern Lights! If you want to see the northern lights in Reykjavik, it's best to go between September and mid-April. Arrange a private tour or hire a car to Grotta, which is located just a few kilometres from the city. However, it's far enough away that you will have unobstructed views of the natural phenomenon. Located at the tip of the Seltjarnarnes Peninsula, Grotta is a popular place for watching the magnificent Northern Lights as well as being a popular spot in the day for bird watching.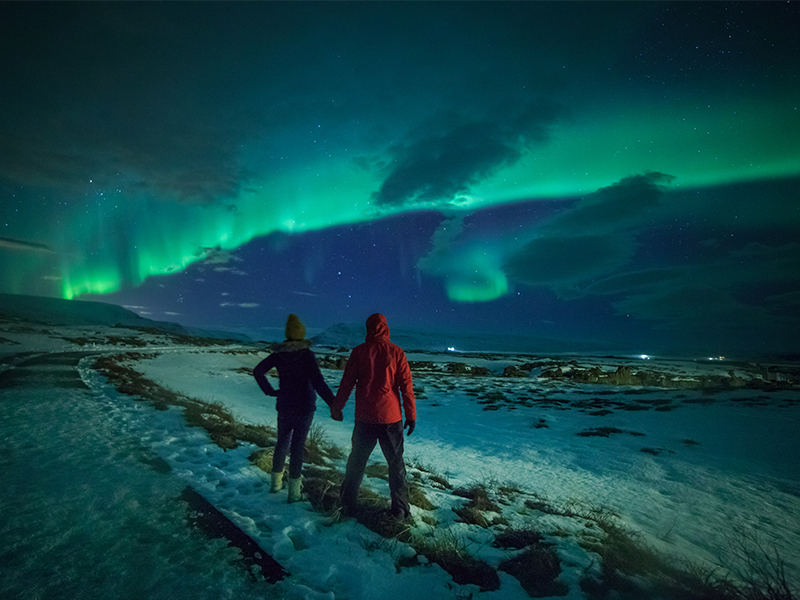 Other popular place to propose in is Sardinia, it is the perfect location for a wedding proposal in Italy – It comes with unique romantic views and splendid hotels.
We don't just sell honeymoons. Contact us today about planning your very special proposal holiday. Request a quote here.