Honeymoon Style Over-Water Villas Unveiled In Sandals Royal Caribbean
The all-inclusive Sandals resort has officially unveiled its brand new over the water villas at Sandals Royal Caribbean, Montego Bay on 1st of December 2016. If you've not heard the big news, then don't worry we got everything you need to know about the first honeymoon style overwater villa's in the tropical Caribbean. It's the perfect romantic spot for all couples and honeymooners.
Sandals Resort private island have introduced its first five innovative luxury over the water villas in Montego Bay, Caribbean adjacent to the offshore resort. Seduced by blue skies, pristine white sandy beaches and colourful coral reefs, Montego Bay in Jamaica is the perfect setting for these all-inclusive overwater villas.
Five incredible over the water villa accommodations
Perched on a deck floating above the clear turquoise waters, these one of a kind overwater villa accommodations linked by a pathway to the main resort feature see through glass floors to embrace the amazing ocean views, a private infinity pool, a tranquillity soaking tub and outdoor showers, over the water hammock for two, chic sun loungers and a very own personal butler. The breath taking interiors boast around 1,600 feet of space overlooking the stunning ocean views and marine life below. These over water villas will definitely deliver a unique experience with your loved one.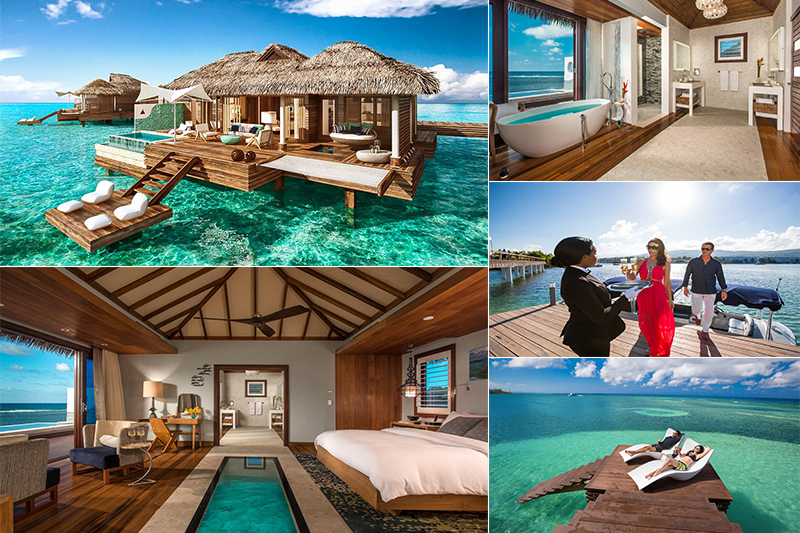 Private infinity pool
Couples or honeymooners will be able to relax in the private infinity pool or Jacuzzi with outdoor shower and admire the stunning beauty of the ocean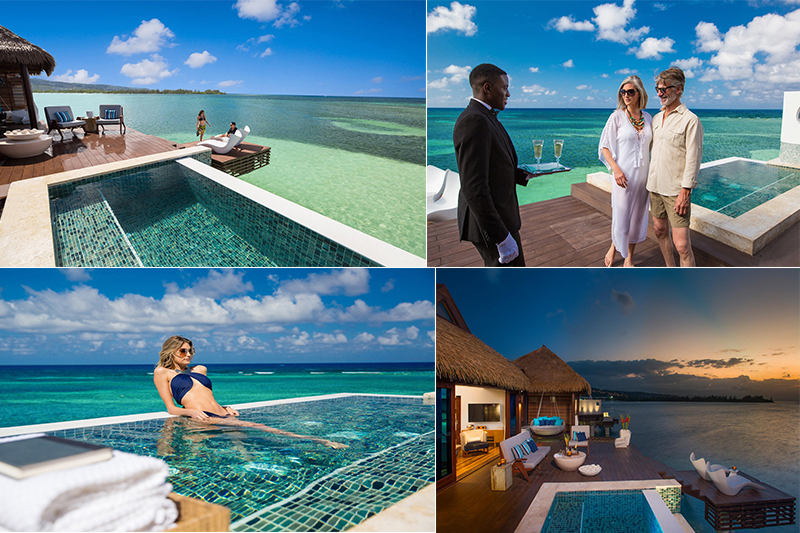 See through glass floors
See through glass panels will help guests to view the stunning marine life and ocean below without stepping outside into the Caribbean. They will be able to experience the ocean from the comfort of their very own luxurious villa. Lit waters will allow guest to enjoy the wonderful views anytime of the day or night.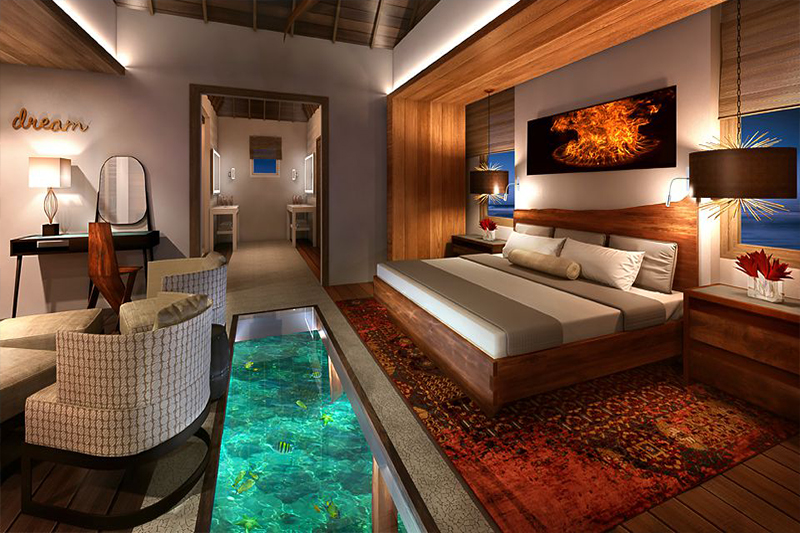 A personalized butler service
What better way to enjoy your romantic getaway then having your very own personalised butler on hand and 24 hour room service to meet your every wish. Snacks and meals will be served by the private butler on your private deck throughout your stay. In addition, every guest will be provided with a private water taxi to take them to and from the main resort.
Easy access
The resort is located only a few minutes' drive from the airport in Montego Bay, with a shuttle to and from, it offers easy access to the resort.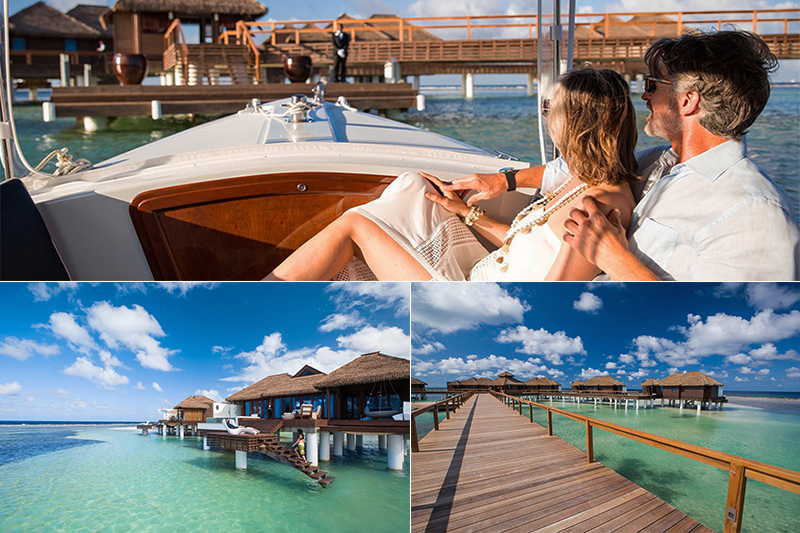 Inspired by the new incredible over the water villas at Sandals Royal Caribbean, in Montego Bay? Contact us today and book your dream honeymoon of a lifetime to the tropical Caribbean!