Top Romantic Things to Do in Sydney
If you've chosen Sydney as your honeymoon destination or are considering it as an option, the Australian capital is sure to make a once-in-a-lifetime trip for newlyweds. Regardless of how long you wish to stay in the city, there are an abundance of activities which cater to all interests, so you'll never get bored.
Every honeymoon couple likes to have a few romantic activities on their tick list, so if you're planning a honeymoon to Sydney in the near future, you may wish to make a note of these 9 ideas:

1) Milk Beach
Situated at the Hermit Bay, Milk Beach is one of the most romantic spots in Sydney to escape the hustle and bustle of the city. With picturesque views of the Sydney Harbour, it's the perfect place to walk hand-in-hand, sunbathe or simply take some impressive selfies against the glorious backdrop. Honeymooners also enjoy a small selection of activities whilst here, which include snorkelling and fishing.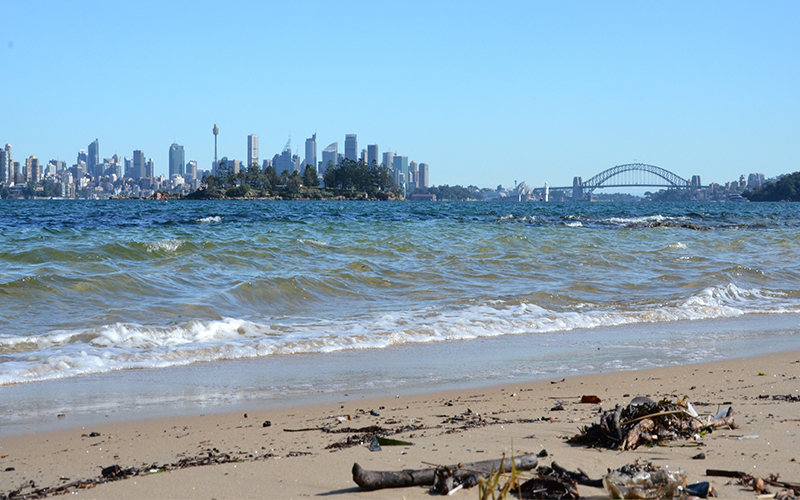 2) Blu Bar on 36 
No honeymoon is complete without a date night or two, so it's always good to be in-the-know about how you could spend your evenings. Blu Bar on 36 is one of the most popular and upmarket bars in the city and will make the perfect start to your evening. As you sit back, relax and sip a cocktail, you can enjoy panoramic views of the city alongside your other half. Do be aware that there are no reservations at this particular bar, so it may be best to arrive a little earlier in the evening to grab a table.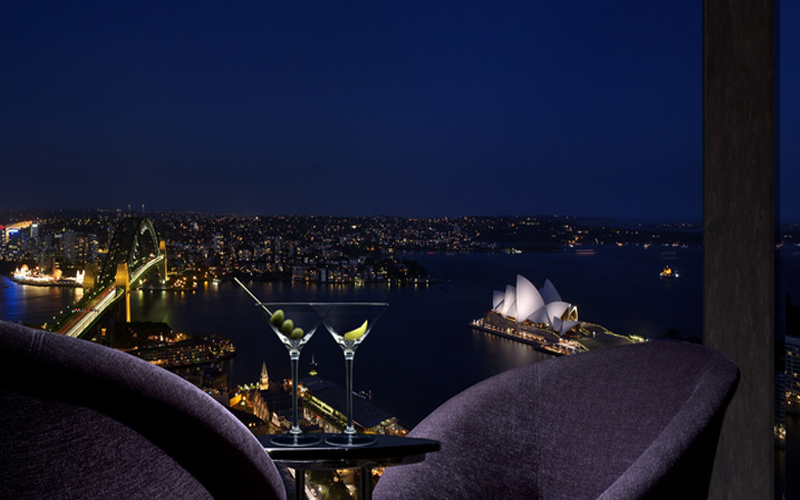 3) Sydney Tower
Sydney Tower is the tallest building in the whole of Sydney and you have the opportunity to visit the very top! You can experience first-class panoramic views of the city, which is even more astonishing at sundown. The whole experience is made even more thrilling by its sheer glass floors so you can witness the bustling city life below you. Let's just say if you're not a fan of heights, you may wish to give this one a miss…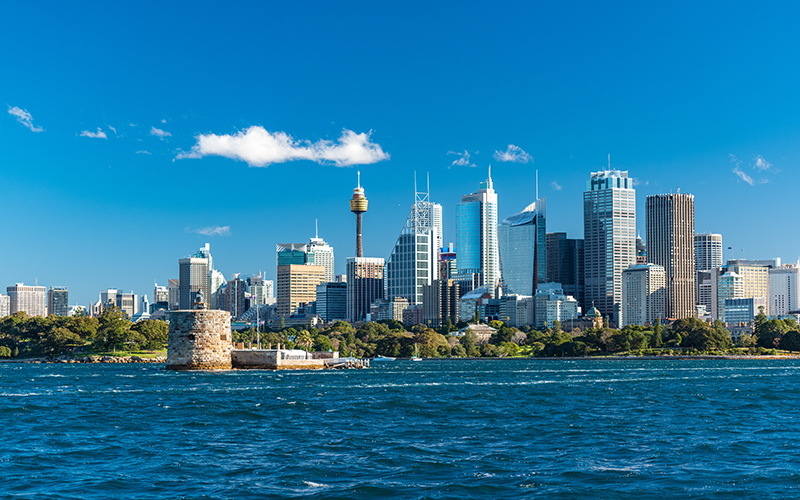 4) Open-air cinemas 
In recent years, open-air cinemas have become a popular evening activity to enjoy movie classics or even the latest releases on hot evenings. During the spring and summer months, keep your eyes peeled for open-air cinema dates which are held all across Sydney. Some of the most popular locations include Bondi Beach, Mrs Macquarie's Point and Centennial Park.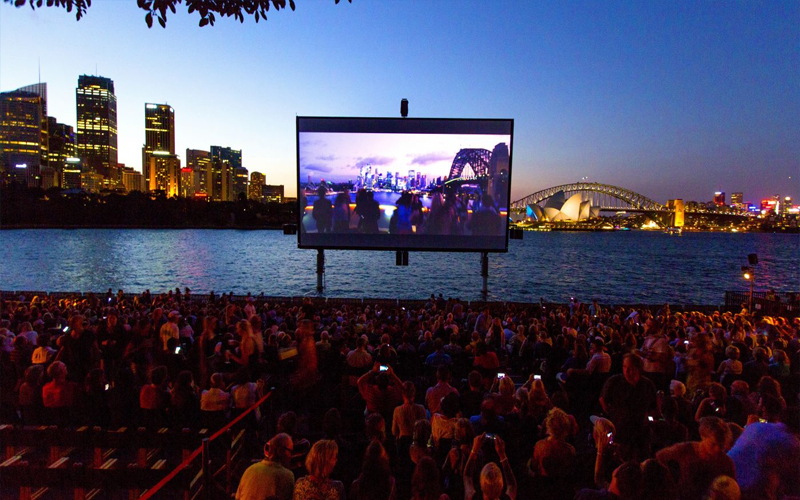 5) Royal National Park
If you and your other half enjoy spending time in the great outdoors, you just can't pay a visit to Sydney without travelling along its impressive coastline. You may wish to spend a day or two of your honeymoon hiking the coast track at the Royal National Park; which is located just an hour from the centre of Sydney.
It covers over 16000 hectares of rugged bushland, cliffs and hidden beaches. Along the route, you may opt to have a swim in the ocean, enjoy a spot of bird or whale watching or simply sit back and relax on the warm sands. Many honeymooners choose to camp along the course of the route, however, do be aware that you'll need a permit for bush camping from the park office.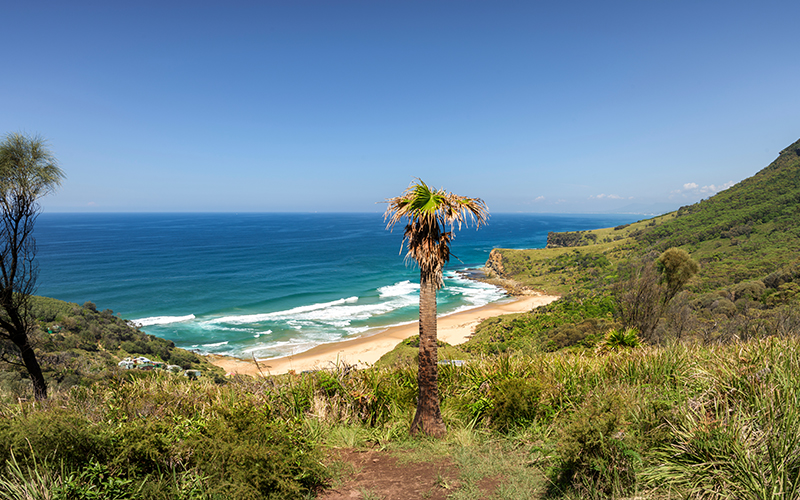 6) The Royal Botanic Gardens
If you're looking for a cheap and laid-back day trip while on your honeymoon to Sydney, why not pay a visit to the Royal Botanic Gardens? Centrally located (directly next to the Sydney Opera House), this museum is filled with thousands of species of plants and impressive leafy greens that'll make you feel at one with nature.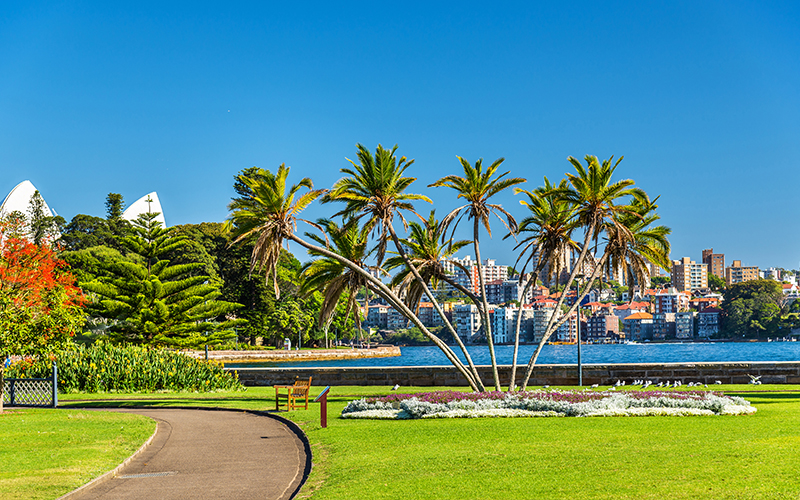 7) Blue Mountains
The Blue Mountains of Sydney is deemed to be one of the most romantic honeymoon spots in the world. Perfect for escaping the buzz of the city, you can both appreciate some peace and quiet and simply spend some time alone. Ideal for couples who like to be surrounded by nature, the Blue Mountains is known for its impressive scenic views, lush green forestry and waterfalls which can be explored either by foot or mountain biking.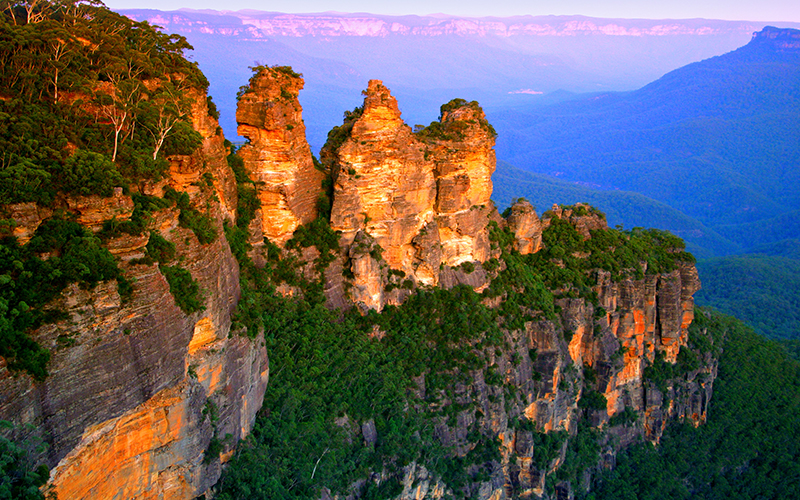 8) Taronga Zoo
If both yourself and your partner are wildlife enthusiasts, a trip to Sydney's Taronga Zoo would be well worth a visit. The zoo first opened back in 1916 and is now home to over 4000 animals: and 350 species – many of which are now highly endangered. The zoo is situated directly on Sydney harbour and easily accessible from the Sydney CBD.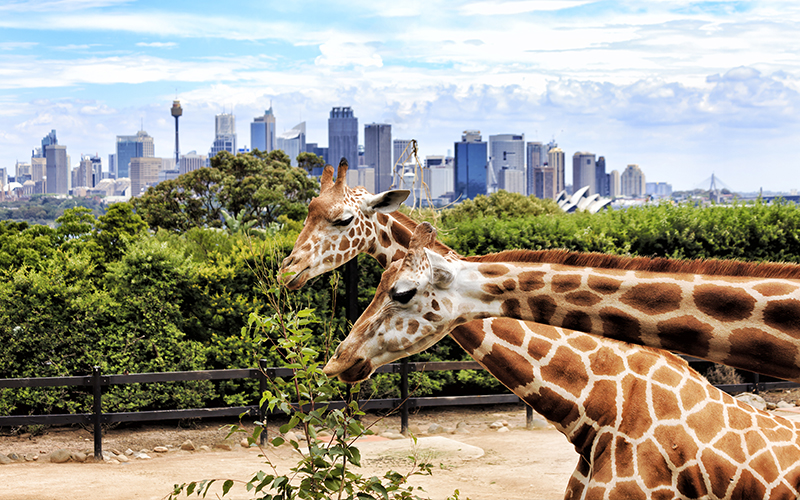 9) Sydney Opera House
Finally – you simply couldn't pay a visit to Sydney without spending one of your evenings at the Sydney Opera House. Here, you'll both experience the glitz, glamour and astounding music that this impressive venue has to offer, which will make a memorable date night after exploring the sights of the city.