Dubai vs Abu Dhabi Honeymoon
When it comes to honeymoons filled with luxury and comfort, the Middle East is at the top of locations around the world. The two ideal bases to discover the wondrous secrets of Middle Eastern culture and history would be Dubai and Abu Dhabi and because both cities offer a unique insight of the United Arab Emirates it can be hard for honeymooners to choose which is more worth to explore first. If you're stuck on time to visit both places, let us help you narrow down the choice with our Dubai vs Abu Dhabi honeymoon guide.
Dubai
Sparkling with glitz and glam, Dubai is famous for the world's tallest skyscrapers including the Burj Khalifa and has been a popular destination for a romantic Dubai honeymoon allowing you both to tick off incredible bucket list sights.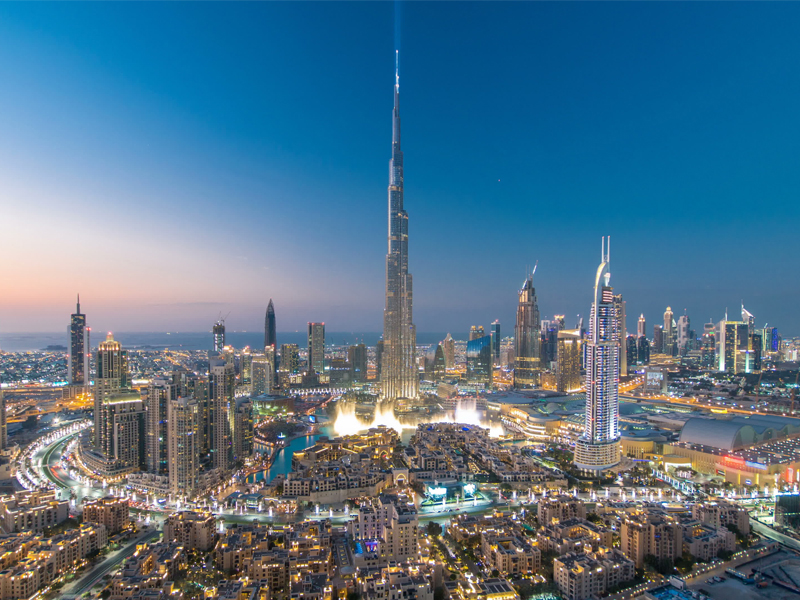 Sights
With Dubai being the most populous city in the United Arab Emirates, honeymooners can be wowed by a plethora of glamorous sites. One of them being the famous Dubai Mall and within the same building you will find the entrance to Burj Khalifa, a ticket for which will take you up to the 125th floor. You should also check the forecast since cloudy weather can obstruct your views of the city.
There is also Ski Dubai within the ground of the mall, which is an indoor ski resort and will put you on slopes when it's scorching hot outside. You can also explore 140 species of sea life in the huge suspended tank in Dubai Aquarium, which is situated on the ground floor of Dubai Mall. Let's not forget the soft sands of Jumeirah Beach where you can indulge in days spent basking in the sun.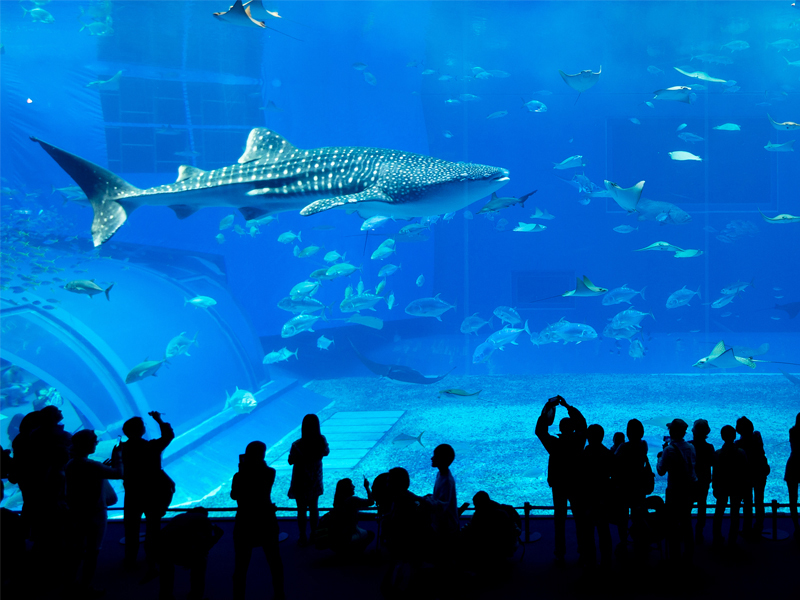 Where to stay
Depending on your budget you have various option of where to settle down after days exploring the wondrous Dubai. For a budget-friendly honeymoon look at JA Ocean View Hotel is ideal, which is located on The Walk. If you want luxurious treatment, choose to stay at Anantara The Palm Dubai Resort, which offers splendid overwater villas and glass panel in the flooring. The hotel also boasts three lagoon pools and a huge infinity pool.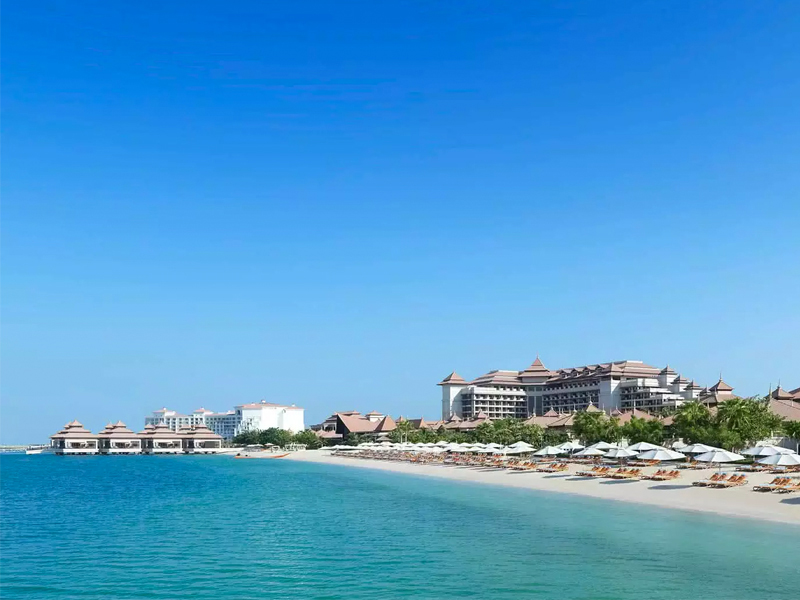 Image: Anantara Dubai The Palm
Where to eat
The restaurant scene in Dubai is varied and exciting and offers a huge selection of cuisines to suit all budgets. Next to the Twin Towers you will find the charming gem of Xiao Wei Yang Hotpot inspired by Central Asian hotpot specialties. Situated over the Creek, Shabestan is another great spot for you both to try out authentic Persian dishes complimented by live Persian music.
Abu Dhabi
As the capital of the UAE, Abu Dhabi is quieter and more conservative compared to Dubai. If you're looking for vibrant nightlife on your honeymoon, you won't find it here since there isn't much to explore after the sun sets. However, what you will find is extended amounts of cultural heritage.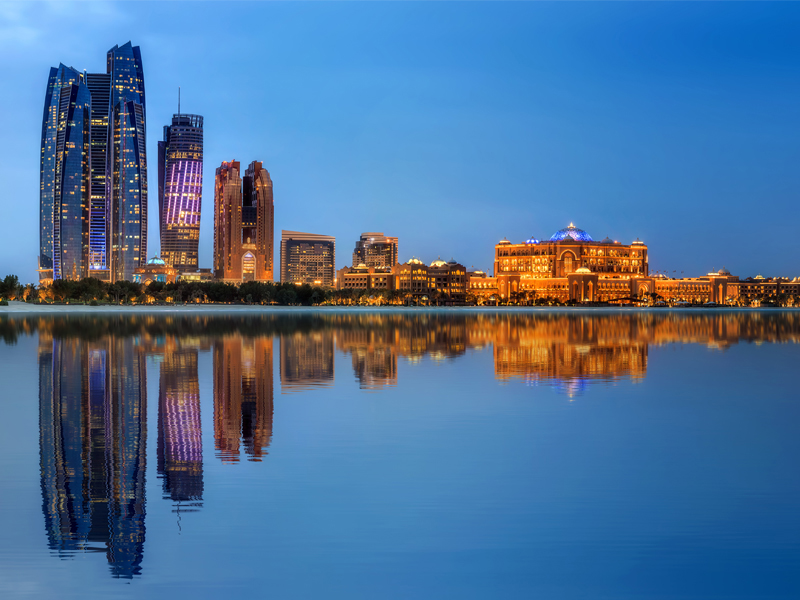 Sights
First thing you should visit is the large and incredible Grand Mosque and you should arrive at around sunset time to witness the change of lights. Abu Dhabi Falcon Hospital should also be on your list because it is the biggest falcon hospital in the world and if you're lucky enough you will have the chance to hold and feed a falcon.
For an adventurous day, go to Ferrari World, a fun theme park filled with the world's fastest rollercoasters. There is Yas Waterworld which awaits your arrival, featuring waterslides, inner-tube river ride and the world's first hydromagnetic tornado water rafting ride. Emirates Park Zoo is also worth visiting since it is home to rare white tigers, a herd of zebras and a Siberian bear.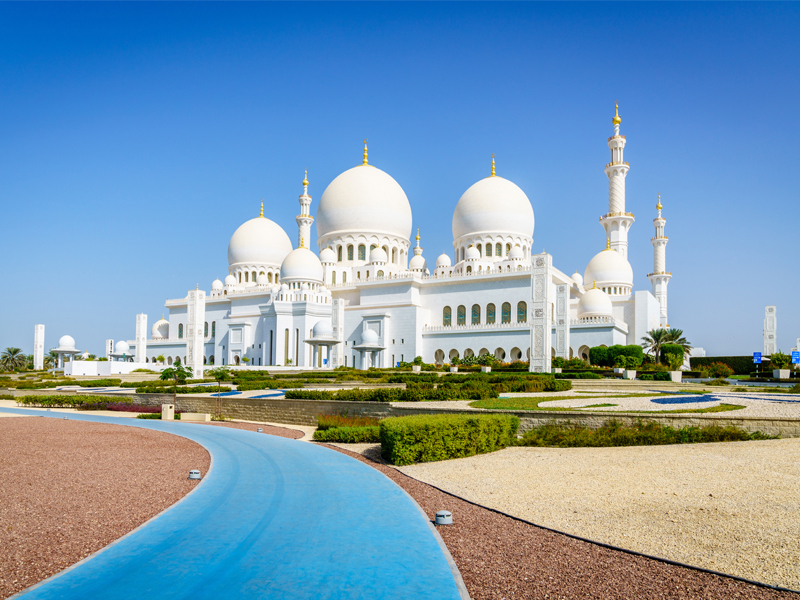 Where to stay
Choose from various top-notch hotels around Abu Dhabi, each offering all the amenities you both will need. If you're a honeymoon couple that loves F1 racing, stay at the iconic W Abu Dhabi, with breathtaking race track views from selected rooms and suites as its prime location by the Marina Circuit. As for those wanting to experience true UAE luxury, you should your stay at Jumeirah Etihad Towers, which offers you access to a private beach.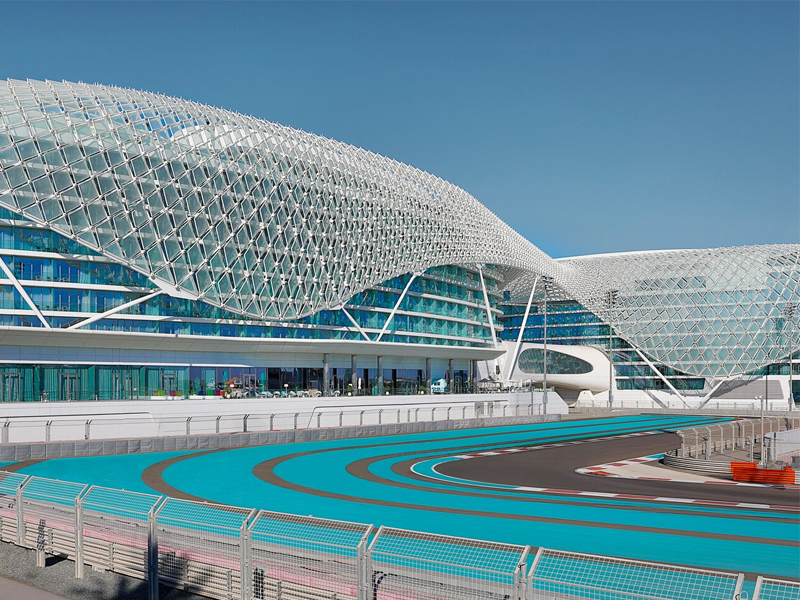 Image: W Abu Dhabi
Where to eat
Abu Dhabi presents such a splendour of dining and one of the places that will not disappoint is Byblos Sur Mer. It is split across two floors and overlooks the magnificent marina, featuring a wide variety of classic Lebanese dishes at affordable prices. Another elegant restaurant that boasts an elegant setting and unrivalled views is Sontaya, which specialises in Thai and Indonesian cuisine but also offers some Vietnamese seafood specialties.
Inspired to plan your next Abu Dhabi or Dubai honeymoon? Plan your getaway with the Honeymoon Specialists at Honeymoon Dreams. Fill out our online quote form here or call us on 0121 440 6268 for a tailor made honeymoon quote.