Romantic City Breaks for Valentine's Day
Valentine's Day is a special occasion for every couple that celebrates their love and each city has prepared to invite you to experience the most memorable visit of your lifetime. In this blog, we highlight some of the best city breaks for Valentine's Day.
New York
Fortunately, if you chose to celebrate the day of love in New York, you will have plenty of choices from the most expensive to the most extravagant of restaurants, venues and events. For all the couples that love food, there is the Valentine's Day foodie festival, which is celebrated in the Midnight Market in Jersey City. Cheese lovers can learn how to pull and shape curd to make the perfect mozzarella balls with Sahadi's Mozzarella Making event in Greenwood. Other unique classes include whiskey and chocolate tasting at the Brooklyn Navy Yard. In addition, New York is famous for its stand-up comedians so you should snatch your tickets to one of these gigs – Friends of Single People, Michael Che and An Evening of Romantic Comedy. As for dinners Le Coucou, Carbone and Cosme offer the most romantic environment for a night spent surrounded by intimacy and love.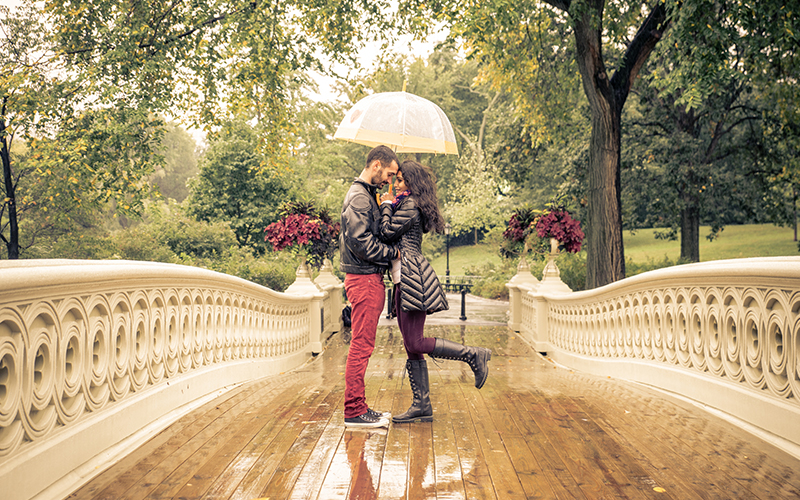 Paris
Known as the most romantic city in the world, Paris will not disappoint with a plethora of things to do, see and taste. If you're one to go over the top you and your loved one should have dinner on the rooftop of Georges Restaurant Paris, where you can revel in spectacular 360-degree views of the Centre Pompidou. For a more mid-range or budget-friendly meal but still as romantic, you can take a seat at the 17th-century mansion of Laperouse, which specialises in traditional French cuisine. You can also book a Seine River Dinner Cruise, featuring a lush menu of French and continental-style dishes and unforgettable sights and attractions. After dinner, you can head down to see one of famous traditional cabarets in Paris such as Moulin Rouge or Lido or maybe go watch a classic film in an iconic old cinema.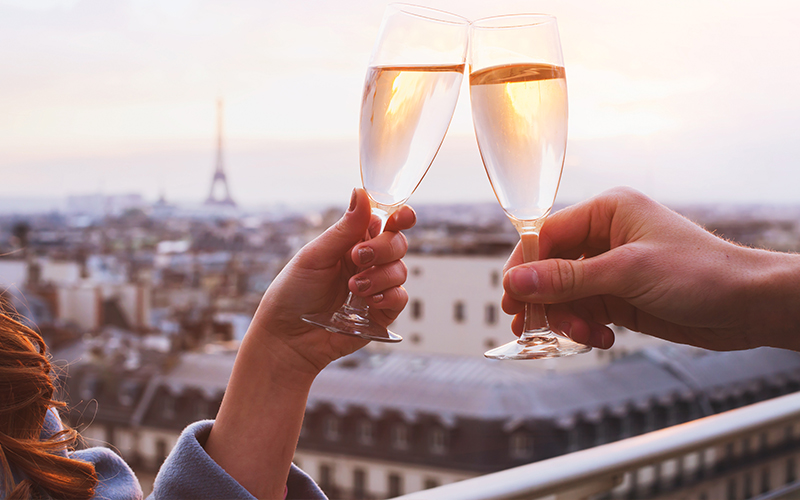 Budapest
Budapest yet another destination that doesn't disappoint in the romantic department with a huge variety of events and venue to make up for a truly memorable Valentine's Day. You and your beloved can explore the fantastic sights of the city by attending an intimate river tour at night and after relish a four-course buffet-style dinner with live music. As for accommodation that will meet your needs, Aquicum Hotel Budapest and Corinthia Hotel Budapest offer the finest of romantic packages, featuring a bottle of sparkling wine in the room, aromatherapy massage and tea for 2 and romantic 3-course dinner by candlelight.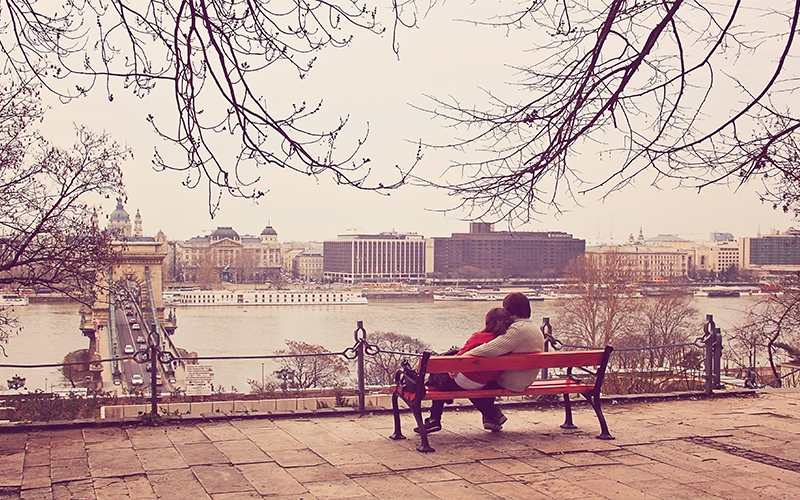 Melbourne
By travelling to Melbourne for your special Valentine's Day you are promised a unique, fun and romantic break. Foodie couples can indulge in a nine-course traditional Japanese Teppanyaki at Kobe Jones and enjoy the marvellous views of the Yarra River and for dessert, Phat Stacks Eatery is the perfect spot for Instagram-worthy photos and delicious Ferrero Rocher shake for 2. During the day you can hop on a thrilling helicopter flight to see the scenic city from above or revel in a 2.5-hour sunset kayak tour, packed with snacks and bottled water.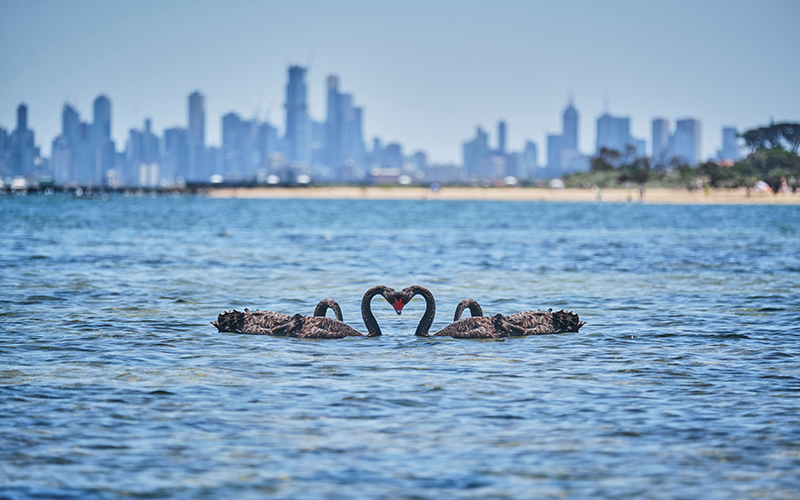 Venice
Valentine's Day spent in Venice might be the highlight of your year as you stand on the Bridge of Sighs and exchange loving kisses. One of the things not to miss out on is a gondola ride and there is an excellent selection of classic gondola ride, Venice by gondola + audio guide and a gondola serenade. A visit to Avanspettacolo Theatre & Restaurant is the ideal spot for couples in love since the venue offers a fabulous gala dinner with singers, dancer, acrobats and musicians. If you have a day to spare, you should discover the natural beauty of a few islands in the Venice lagoon such as Murano, Torcello and Burano.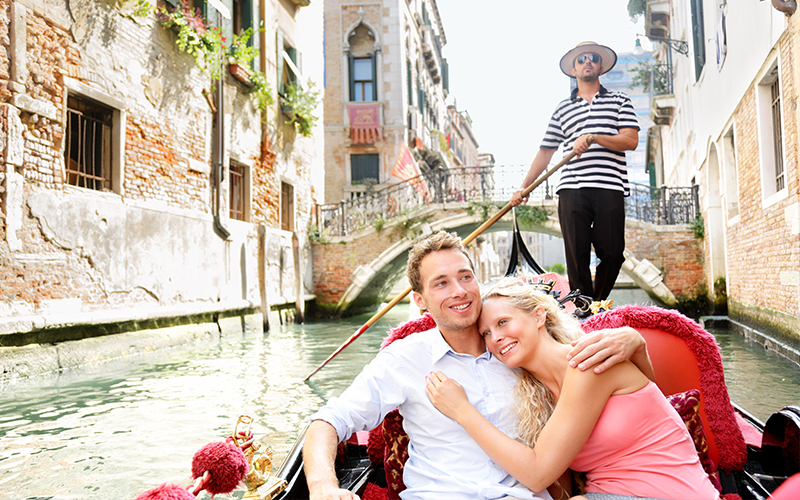 Dubai
The capital of Dubai welcomes thousands of tourists all-year-round and Valentine's Day is no exception because of its wide range of romantic spots and activities. The venue of Akira Back has specially prepared for this day with your favourite Asian dishes and incredible views of the Dubai skyline. Before dinner time you can spend the hours of the day on a cruise ship with Italian opera & dinner under the blanket of twinkling stars or indulge in an experience of a lifetime as you and your sweetheart are whisked away in a memorable hot-air balloon ride.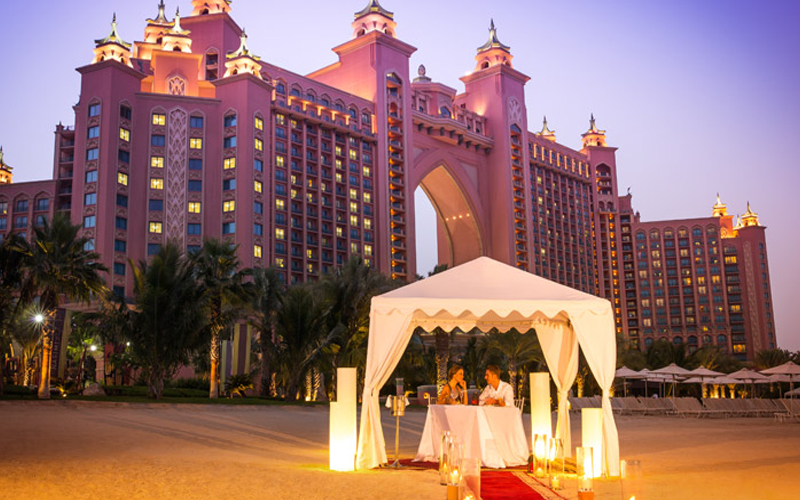 Reykjavik, Iceland
Iceland is a popular destination considered by couples and with good reason because the appeal of being cuddled up under a blanket in a luxury hotel on the border of the Arctic Circle is undeniable. One of these charming hotels is Icelandair Hotel Reykjavik, which located in the old harbour of Reykjavik. Iceland might not have your typical tropical beaches but there is a geothermally heated beach called Nautholsvik, which comes with changing rooms, toilets, showers and hot tub with a fantastic view of the turquoise lagoon. Also, February is still a great time for you to witness the northern lights and there is nothing more romantic than sharing a kiss under them.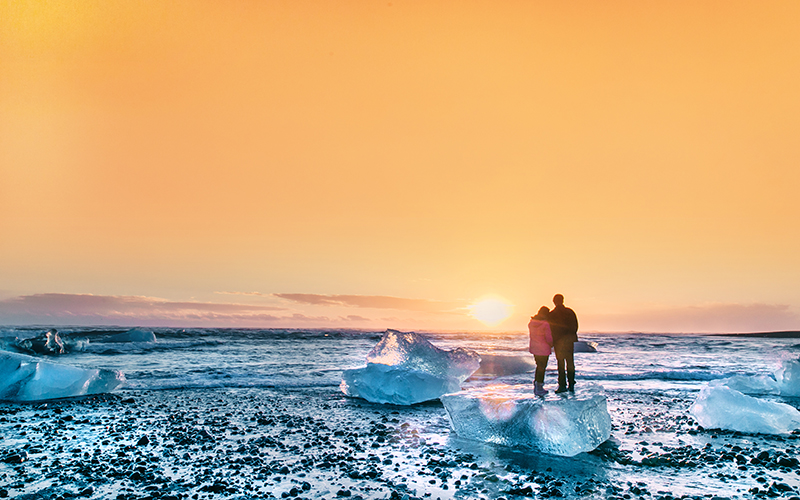 Cape Town
Cape Town is packed with things to do for a truly special Valentine's Day with plenty of sweet Valentine's Day specials. These include Cableway's Sunset Special at the summit of Table Mountain or screening of Romeo & Juliet at the Galileo Open Air Cinema. As for a romantic stay, you can celebrate you special day at Radisson Blu Hotel and wake up to stunning ocean views. In addition, this year on 14th February Ben Shoeman plays the Brahms piano at City Hall.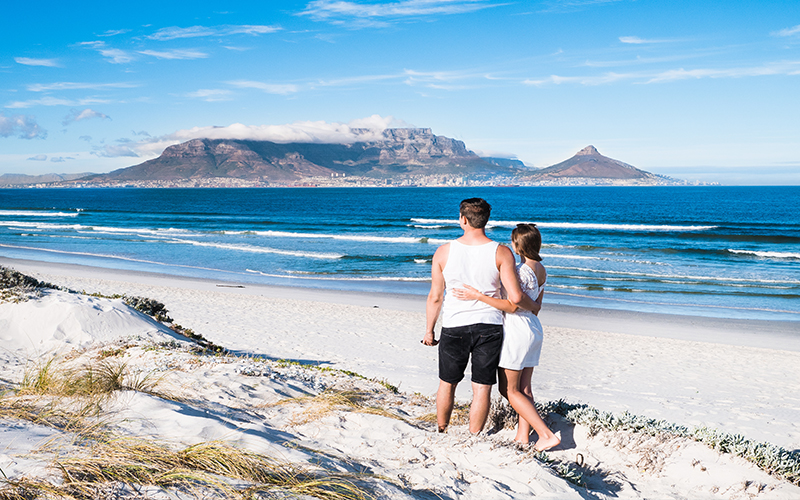 Verona
Verona prepares for Valentine's Day like no other city as it decorates the streets with red hearts to create an intimate warm atmosphere. Also, all the Shakespearean places of the city host amazing performances, concerts and events, including the ceremony for best love letter at Juliet's house. Additionally, couples have exclusive entry to some of the museums and attractions at discounted rates.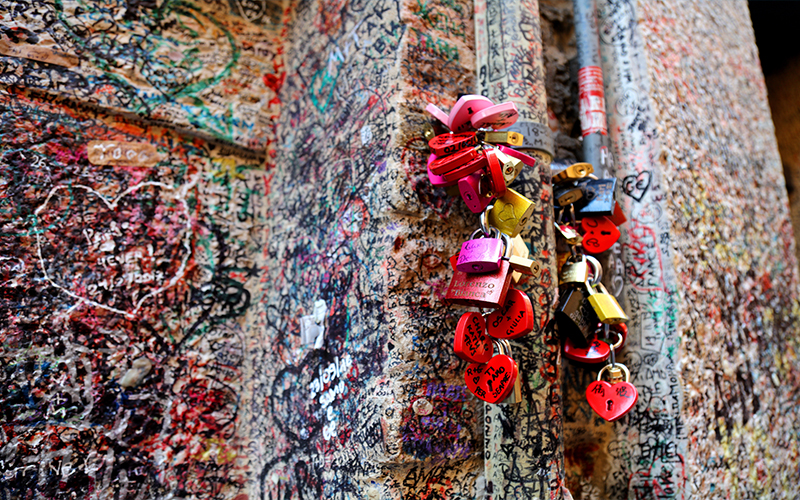 San Francisco
Love is in the air on Valentine's Day in San Francisco and this year the city offers some of the best romantic hideaways and intimate spots for couples to enjoy. Once again, the Great San Francisco Pillow Fight starts at 5.50 pm at Justin Herman and invites you to fully unwind and have fun. Afterwards, you can go to the Curran Theatre, which hosts performances of Harry Potter and the Cursed Child throughout the entire week of Valentine's Day. For wine lovers, San Francisco is happy to hold the biggest of wine competitions in the US, which features a public wine tasting of the finest of American wines.