Top Romantic Things to do in Cape Town
When you visit the self-proclaimed 'Mother City' of Cape Town you know you're going to be spoiled for choice for things to do. With awe-inspiring scenery, gorgeous wildlife and a variety of adrenaline-pumping experiences on offer, you'll be hard pushed to fit it all in. But what if you're looking for something with more of a romantic twist for your break? Here, we show you how to add the language of love to your Cape Town holiday…
1) Take a cable ride up Table Mountain
Elevated over 1000m in the air, the iconic flat-topped Table Mountain is a must-see when you're in South Africa. You'd be hard pushed to get better views of the Mother City than from the mountain, so you can either hike it or cosy up in a cable car. The good news is that there's charming café at the top where you can add to the buzz with a bottle of bubbly.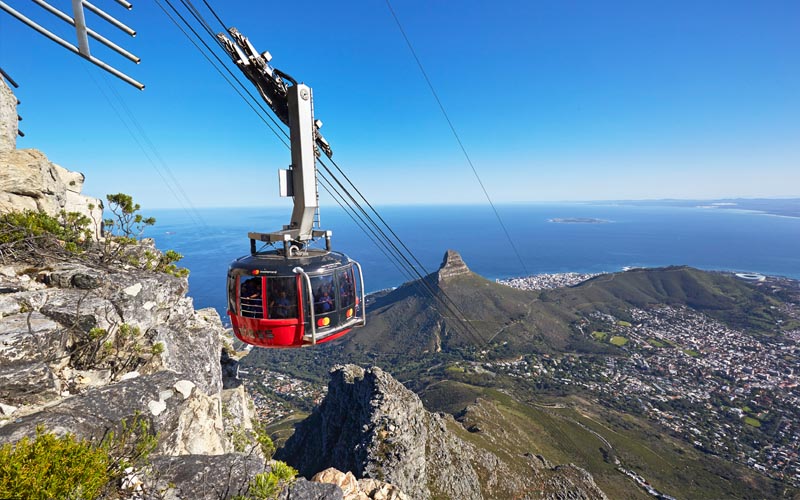 2) Enjoy dinner at the V&A Waterfront
With shops, restaurants, and attractions on offer it's easy to while away the hours at the V&A Waterfront. Wander through the treasure trove of arts and crafts at the Watershed, take a spin on the big wheel and stop by a comedy club afterwards. For romance, however, you can't beat an enchanting evening meal with harbour views – take your pick from a whole host of international cuisine, from sumptuous seafood to melt-in-the-mouth steaks.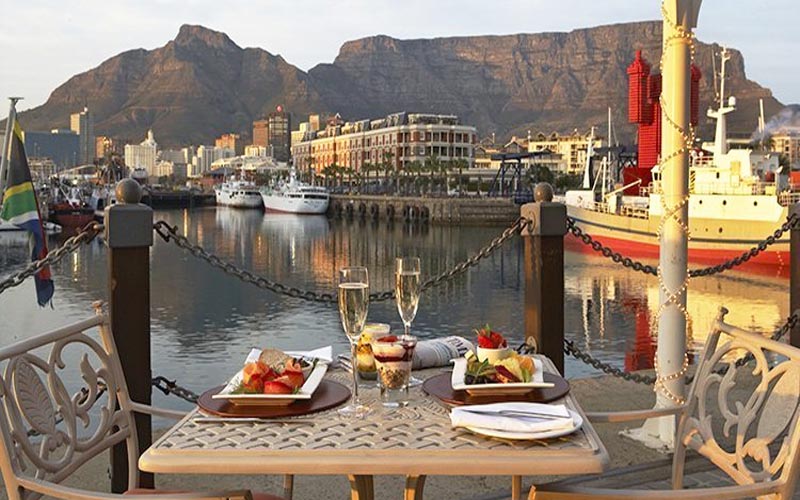 3) Explore Bo-Kaap neighbourhood
Who could be fail to be charmed by the gorgeous rainbow coloured houses of Bo-Kaap? Located on the fringes of the city centre, these colourful houses also tell a powerful story of the past; once owned by slaves on lease, they were all originally ordered to be painted white. Once the lease was lifted, they were painted in the variety of hues you see now. Take your time to explore and stop off for traditional Cape Malay food at one of restaurants. Or perhaps you'd prefer to get a bit more hands-on and take a half-day cooking course?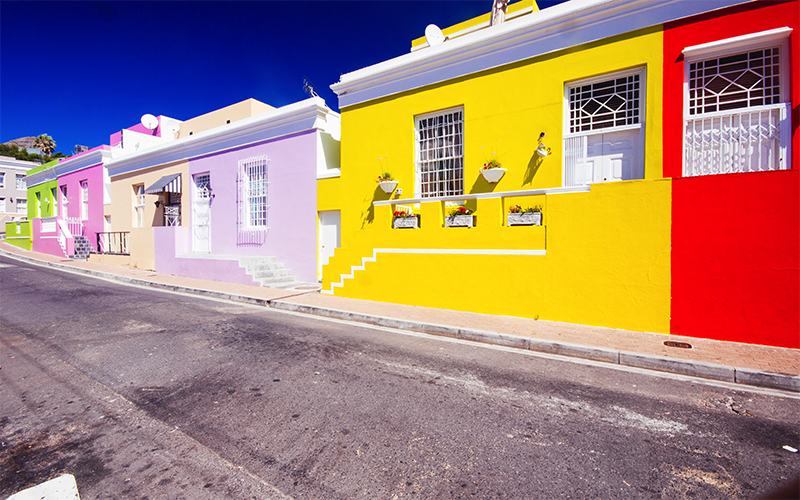 4) Take a helicopter ride
If you're looking to make memories that last a lifetime then why not take an adrenaline-pumping helicopter ride? Enjoy a bird's eye view of the incredible scenery as you uncover the beauty of South Africa one exhilarating moment at a time; from Hopper Island to Cape Peninsula to the glittering cityscape of Cape Town itself. It's a breath-taking experience.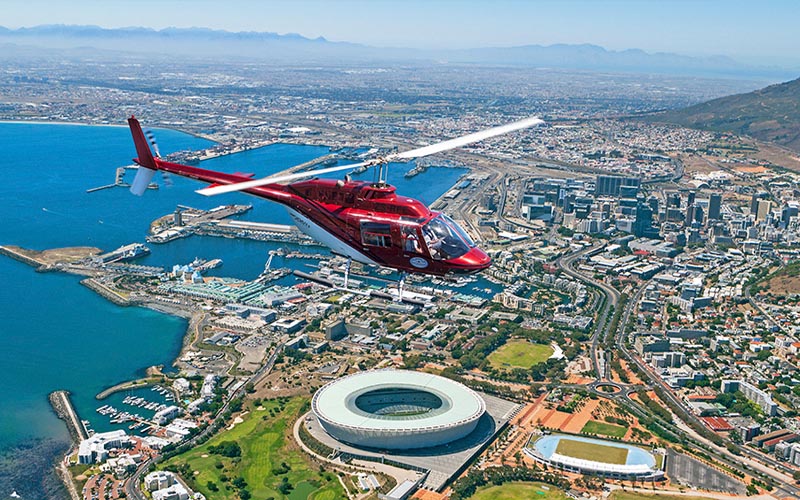 5) Watch the penguins at Boulders Beach
If you're looking for romance then penguins are very much where it's at: they mate for life, which makes them one of the most romantic creatures in the world, right? We dare you not to be totally charmed by the colony of African Penguins at Boulders Beach – you'll have a brilliant time watching them waddle around from one of the fantastic viewing platforms.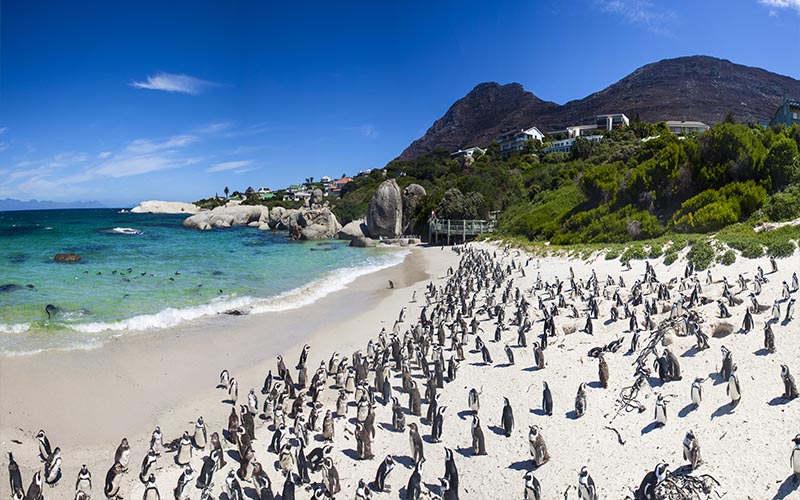 6) Take a hike up Lion's Head
If the four-hour climb up Table Mountain sounds a little too heavy going for your liking, the hike up Lion's Head may be more up your street. It's a relatively leisurely climb where you can enjoy breath-taking panoramic views in all directions – do it at sunrise or sunset and it'll also be incredibly romantic. Maybe this is the spot where the question gets popped?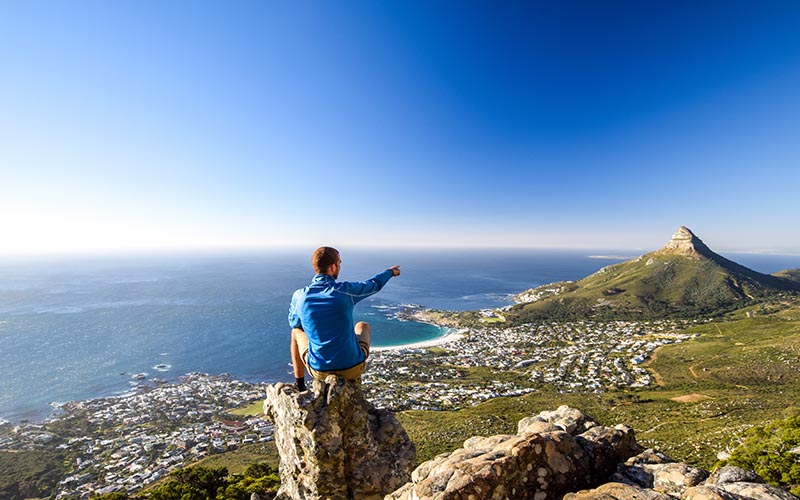 7) The Cape Town Diamond Museum
Diamonds are a girls' best friend, so what better way to enjoy your romantic break than to visit the glittering Cape Town Diamond Museum? Enjoy a glimpse into the sparkling world of gemstones where you can view some of the largest and most famous diamonds in the world. Who knows, you might even end your holiday with a sparkler of your own