Top Bucket List Honeymoons
Planning your honeymoon is an important part of wedding planning; after all you want your first holiday together as newlyweds to be extra special and a once-in-a-lifetime trip that you both will never forget. We've compiled some of our top bucket list honeymoon ideas below for the most incredible honeymoon ever.
Swim with Pigs in the Bahamas
A honeymoon in the Bahamas consists of white pearly beaches, crystal clear waters, luxury hotels and plenty of topping up the tan. However, if you're staying at a hotel in Nassau or the Exumas then a day trip to see the pigs on one of the islands is a must! This popular tour will be an unforgettable one with your newlywed where you will get to explore the Cays including the chance to snorkel, a visit to the endangered Bahamian rock iguana at an island and of course the main attraction, swimming with the pigs in crystal clear waters!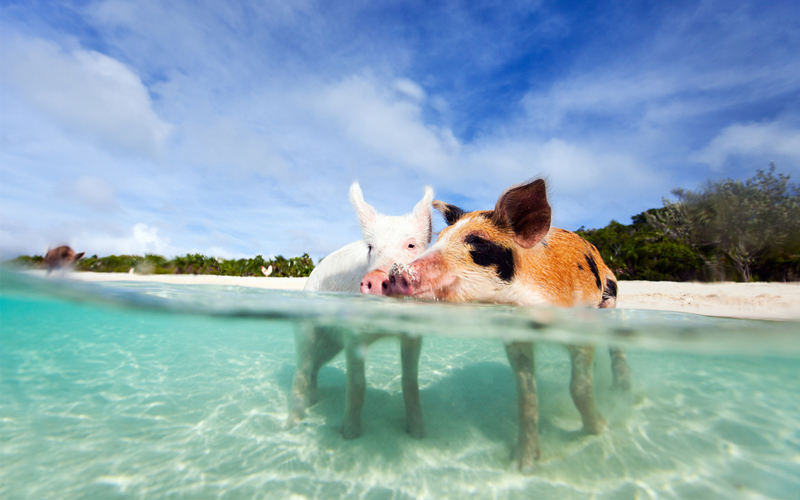 See the Big 5 in Serengeti
Choosing what type of honeymoon to begin married life can be quite hard, especially if you're searching for that once-in-a-lifetime experience to share together. Why not consider a safari honeymoon with the chance to see the Big 5 and the great migration? Serengeti National Park, located in Tanzania boasts the highest concentration of large mammals on the planet and is known for its 2,500 lions, which is the largest concentration, found anywhere! Serengeti National Park offers a plethora of luxury camps and lodges, from intimate lodges to larger camps, our Honeymoon Specialists can put together a tailor made itinerary for an unforgettable safari honeymoon.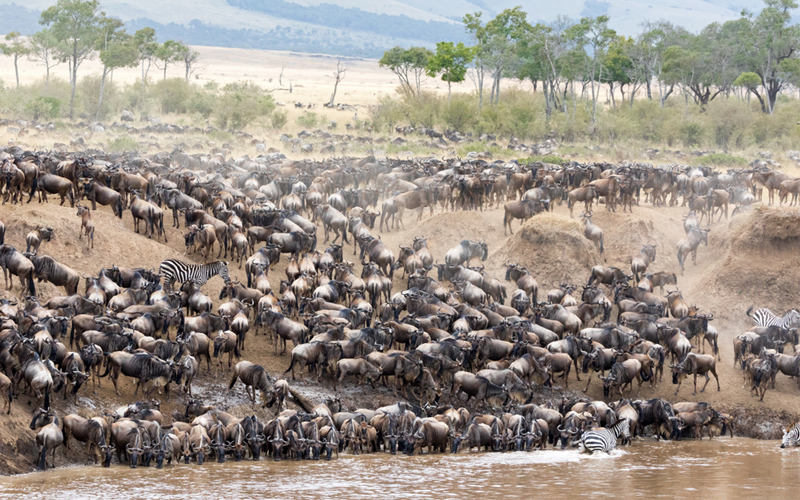 Go on a train journey unlike no other on the Venice Simplon Orient Express
Feel like royalty onboard the Orient Express on your honeymoon. With art deco design, polished wood, sumptuous upholstery and antique fixtures, the Orient Express takes you back to train journeys of the 1920s. Europe is increasingly becoming a popular honeymoon destination for newlyweds, particularly for a minimoon after the wedding before the big honeymoon later on. If you're searching for a minimoon with a difference, the Venice Simplon Orient Express is a splendid choice. Take the classic route from London to Venice. This journey takes you through rural French farmlands and stunning Swiss Alpine valleys. If you want to venture further, you can travel from Paris to Istanbul over 6 days stopping in Budapest and Bucharest along the way!
Trek up to Machu Picchu
Machu Picchu is one of those places that you see time and time again in magazines and on social media, but seeing it in person is truly spectacular. This incredible, ancient city has 2500 visitors daily between late May and early September and is a beautiful place to witness. From Cusco to Machu Picchu takes 3.5 hours each way via a scenic train journey that runs along the Urubamba River. Alternatively stay at Belmond Sanctuary Lodge, which is the only hotel located at the entrance to Machu Picchu and you will have access from early morning to late afternoon.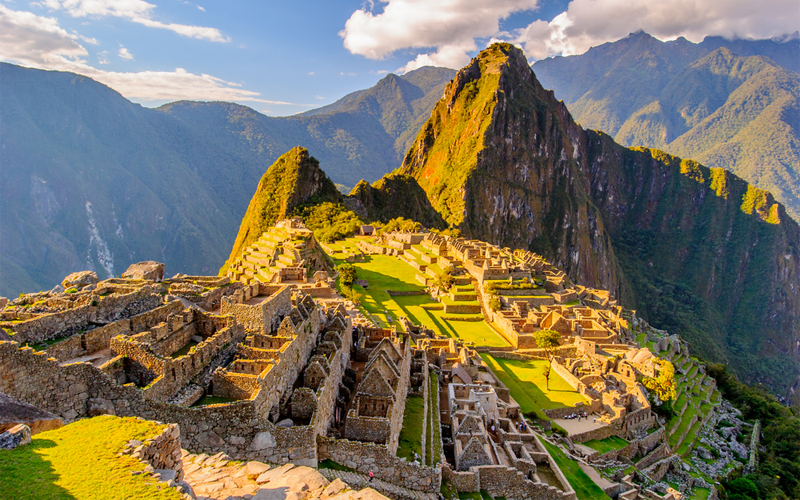 See giant tortoises and iguanas on the Galapagos Islands
The remote island of the Galapagos Islands homes an abundance of unique wildlife and is an excellent destination for newlyweds that love nature and want to explore one of the most bio-diverse places in the world! The islands are a fantastic place to snorkel with an exciting marine life to spot including sharks, turtles, octopus, sea lions, stingrays and much more. On land the most unique animal to see are the Galapagos land Iguanas and the most likely to spot are the sea lions that laze the day away on the beach, Galapagos Tortoises, Marine iguana, penguins, blue-footed booby and the frigatebirds.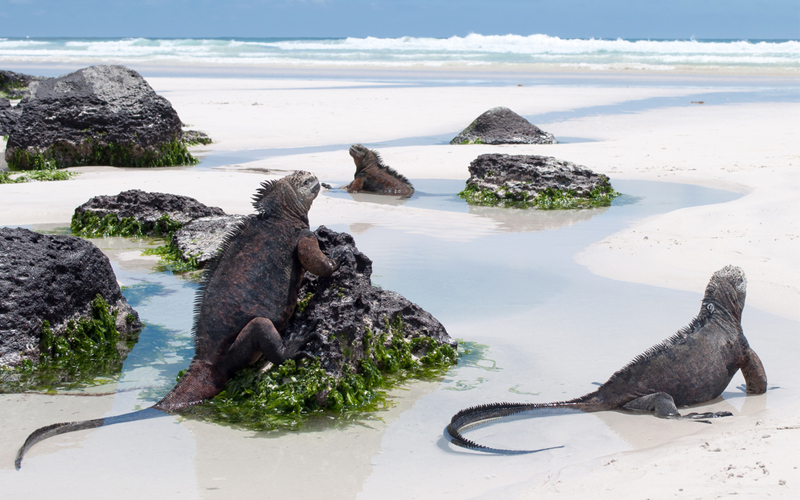 See the Northern Lights in Iceland
On the bucket list of many, celebrating your honeymoon in Iceland is a magical experience where you can see the incredible Aurora Borealis illuminate the sky. The best time to see the Northern Lights in Iceland is from September to mid-April. For an unforgettable Iceland honeymoon why not book your stay in Silica Hotel which offers guests exclusive access to a private geothermal lagoon.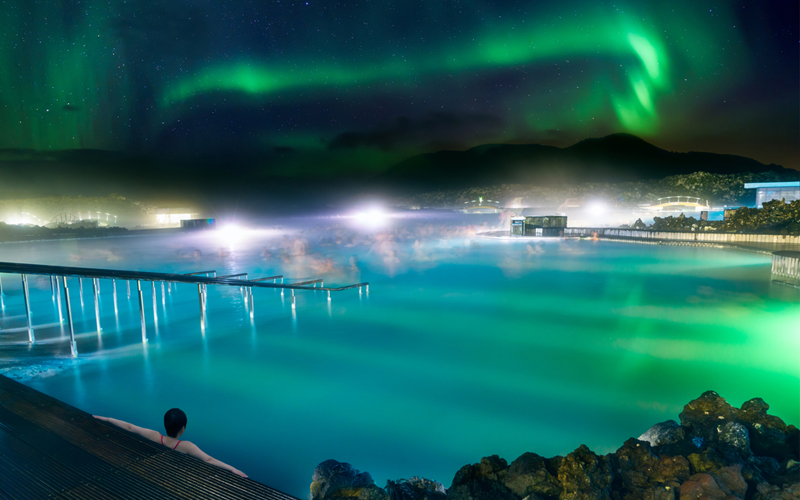 Mingle with the Elephants in Khao Sok
Bathing and feeding elephants is a honeymoon bucket list for many newlyweds and the perfect place to interact with these beautiful animals is at Elephant Hills, which is Thailand's first luxury tented jungle camps. The popular 2-day luxury adventure tour includes feeding and interacting with the elephants as well as fun adventures such as canoeing down the river, which is home to limestone formations and mangrove swamps. All tours are inclusive of activities, accommodation and a well-educated tour guide! Elephant Hills is a great experience and due to its great location you can combine this with a great beach destination such as Phuket, Khao Lak, Khanom, Krabi and Koh Samui.
Inspired by our top bucket list honeymoons? Contact a honeymoon specialist to start planning your honeymoon!