Unique Dining Experiences On Your Honeymoon
At Honeymoon Dreams, we know that experiences make your honeymoon that extra special and create memories for years to come. We also know that food is an important part of any holiday, so we've compiled some of our favourite dining experiences at some of our top selling honeymoon destinations to give you the ultimate inspiration on your honeymoon.
Canoe Breakfast in Bora Bora
Imagine waking up in your private thatched bungalow over the water waiting for your breakfast being transported to you by traditional canoe? Many Bora Bora resorts offer this romantic experience. At Four Seasons Bora Bora you can enjoy a short ride around the pontoons with a rower for an extra special treat as you wait for your table to be set.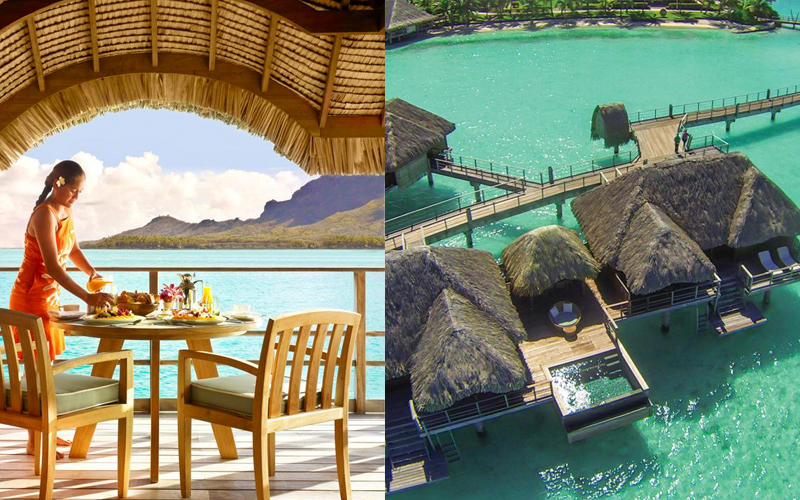 Dinner in the Sky Las Vegas
See the bright lights of Las Vegas with a dinner in the sky dining experience 180 feet up in the air! Suspended up high above the strip, tuck into a delicious meal whilst overlooking the strip as well as the Red Rock Canyon and surrounding areas. The hosted dinner in the sky presents guests with gourmet cuisine, spirits and a master mixologist – now that's a way to toast to newly married life together!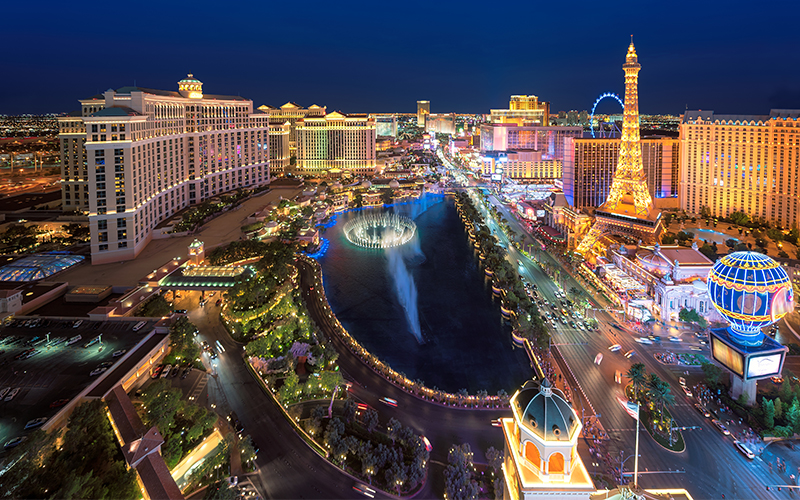 Breakfast with Giraffe
Giraffe Manor, in Nairobi, Kenya is a unique experience where you can get close to the Rothschild giraffes that come and go. You can share breakfast with a giraffe during your stay, take a guided walk in the sanctuary, and enjoy afternoon tea on the terrace as the sun is setting behind the hills and the Giraffe go about their evening.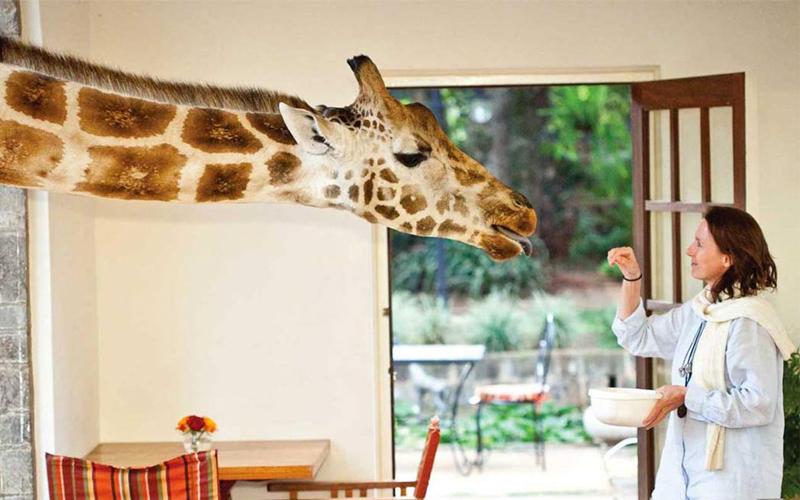 High Tea up high at Burj Al Arab
Located on the top floor of the iconic Burj Al Arab, the Skyview Bar takes afternoon tea to new heights, offering a selection of teas and coffee, sandwiches, pastries and cakes as you both share magnificent views of Palm Jumeirah and The World Islands. Afterwards, you can enjoy the bar's signature cocktails such as 'Eyes Looking at Heaven' to toast to newly married life!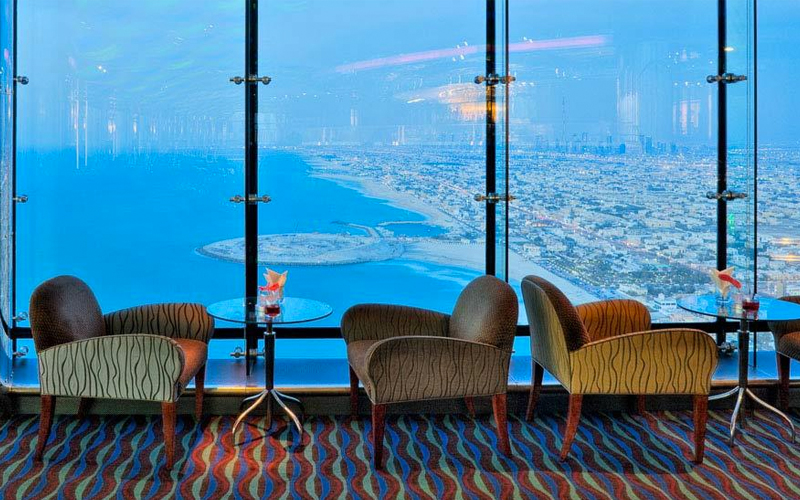 Dine in the Dunes of Morocco
A private desert tour to the Dunes of M'hamid is a magical adventure filled with unforgettable moments to share together. Begin your journey by car where you'll pass Atlas Mountains through the Tichka pass – admire the sweeping views of mountains, valleys and Berber villages. You'll stop off at the Ouarzazate to visit the famed Cinema Studios and a spot of lunch to keep you energized in Agdez for your next adventure, which is through the Darra valley before swapping the car for a camel for a 2 hour ride to reach the sand dunes – just in time to enjoy the mesmerizing sunset and to enjoy delicious food with campfire and traditional music.
Treehouse picnics among the wildlife  
For an ultra romantic experience in the gorgeous Kruger National Park (which is one of Africa's largest game reserves) enjoy an intimate evening with you and your newlywed in the Chalkley Treehouse at Lion Sands Game Reserve, which is an open-air treehouse offering breathtaking viewpoints to witness the wild below. The experience starts at sunset and begins with drinks and a delicious picnic dinner. Spend the evening stargazing and listening to the sound of wilderness as your background music. Adorned with romance, the Treehouse stairs is lined with lit-lanterns and the terrace the gorgeous canopy draped bed, dining table and lounge area is perfect for spending some quality time with your newlywed.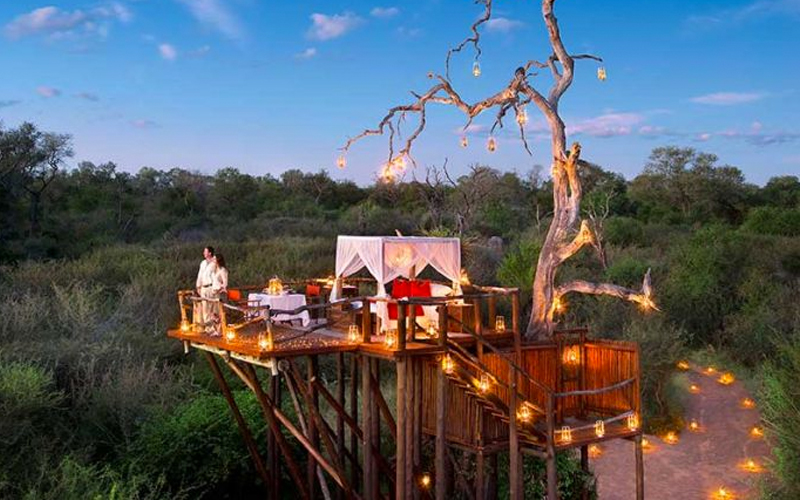 Floating Breakfast in Bali
A popular dining experience in Bali, the Floating dining experience for two is a fun way to start the day. Hanging Gardens Of Bali offers a floating boat sensation dining experience in your own villa where your meal floats to you from your private infinity pool!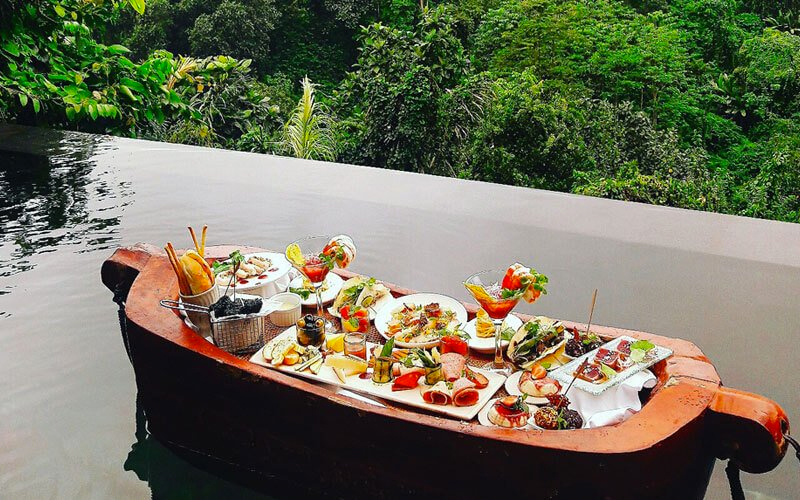 Dinner Cruise in Bangkok
Chao Phraya River is Bangkok's major river and is truly spectacular, especially at night when the hotels, temples, restaurants and bars that line the river light up. There are many dinner cruises to choose from, the Banyan Tree's Apsara Luxury Dinner cruise is a vintage riverboat and offers 5 star service with delicious Thai cuisine to enjoy whilst you bask I the views of dazzling Bangkok at night.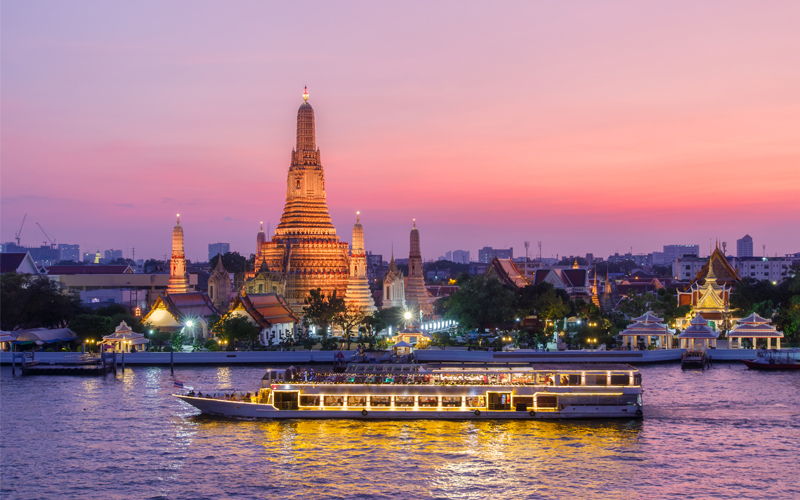 Inspired by our top dining experiences on your honeymoon? Contact us to find out about honeymoon packages.