The most romantic hot air balloon rides in the world
Take yourself up, up and away and enjoy a unique bird's eye view of the world with a romantic hot air balloon ride in a one of a number of stunning locations. Usually taking place in the early morning, you'll silently drift along in the sleepy pre-dawn gloom before the sun emerges and bathes the landscapes with light, highlighting the incredible views. Even better, you'll feast on a sumptuous breakfast once you're back on dry land. Sound good? Read on to hear our favourite hot air balloon experiences from around the world…
1) Cappadoccia, Turkey
Taking a hot air balloon ride in Cappadoccia in Turkey is one of those bucket list activities that you simply don't want to miss out on. Expect a truly magical experience from start to finish; you'll be delighted by the charms of the rich volcanic landscape as you float serenely above it, taking in views of everything from the iconic limestone 'fairy chimneys' dotted around, to the endless valleys that stretch as far as the eye can see – Breath-taking.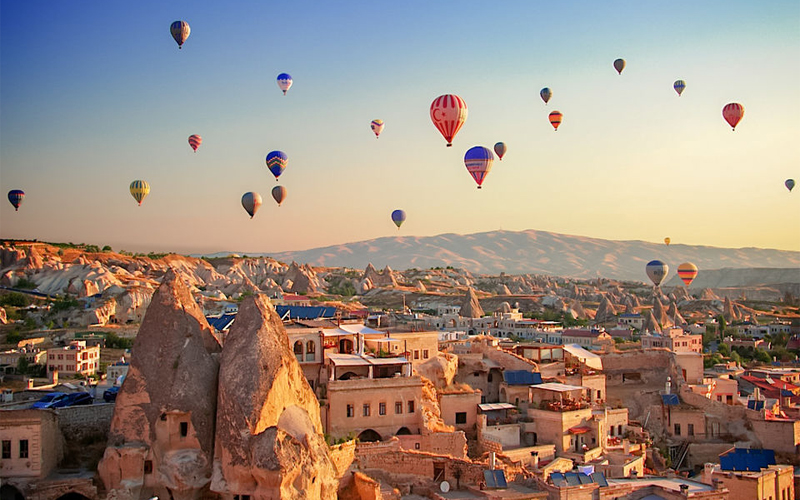 2) Jaipur, India
It might not be the first thing that springs to mind when you visit Jaipur, India, but taking a hot air balloon ride is an absolute must-do. After the rush and bustle of the spice markets this is a complete one hundred- and eight-degree experience; as you leave the crowds behind you'll enjoy a calm and tranquillity that's almost like floating in a dream. Take in the remote villages and temples, watch the sky explode with a kaleidoscope colour as the sun climbs upwards into the sky, and enjoy making some unforgettable memories. Explore India honeymoon packages.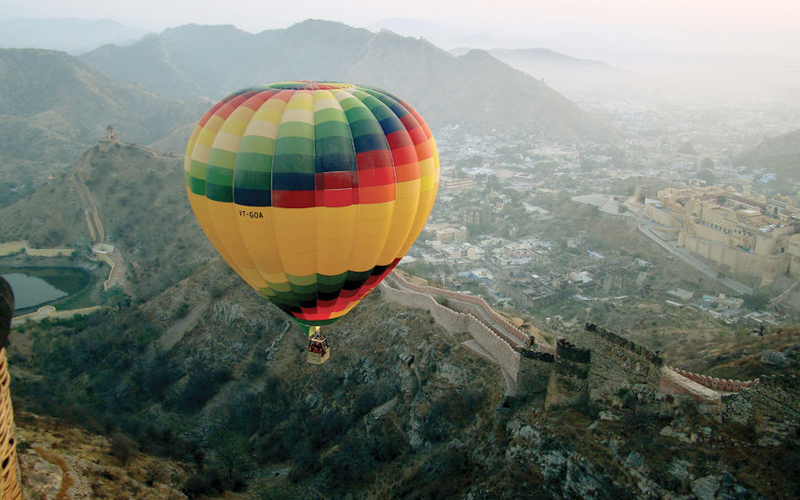 3) Napa Valley, California
Take in the vineyards and rolling green hills of the Napa Valley from a totally different perspective, from 3000 metres in the air in a hot air balloon. Starting early in the morning when everything is still and calm, you'll watch the landscape emerge from the cloak of dawn mist into a stunning panorama bathed in the delightfully warming California sunshine. Even better, you can enjoy some sparkling wine mid-flight – what could be better?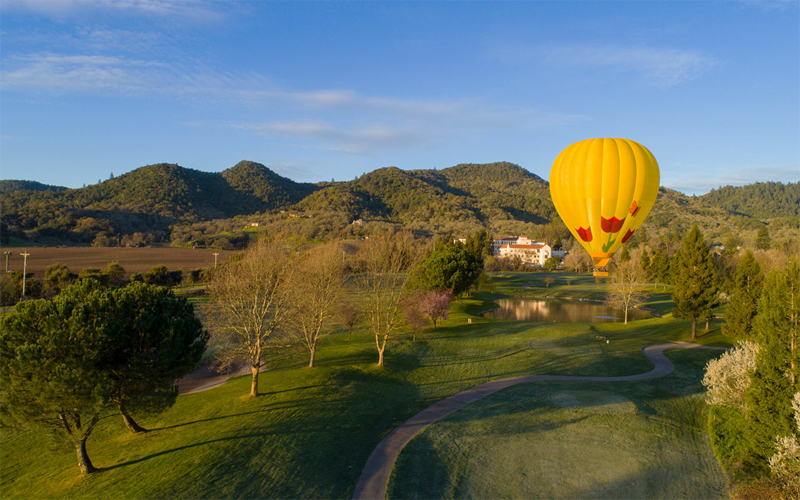 4) Masai Mara Nature Reserve, Kenya
Enjoy an altogether different sort of safari with a hot air balloon ride in Masai Mara Nature Reserve, Kenya. It's not every day you can combine the thrill of spotting rare and exotic wildlife, such as elephants, zebras and gazelles, with a hot air balloon ride, which is why this is such a memorable experience. Bring your binoculars and drink in the incredible views as you drift silently over the African plains, with the sun sleepily emerging from the horizon.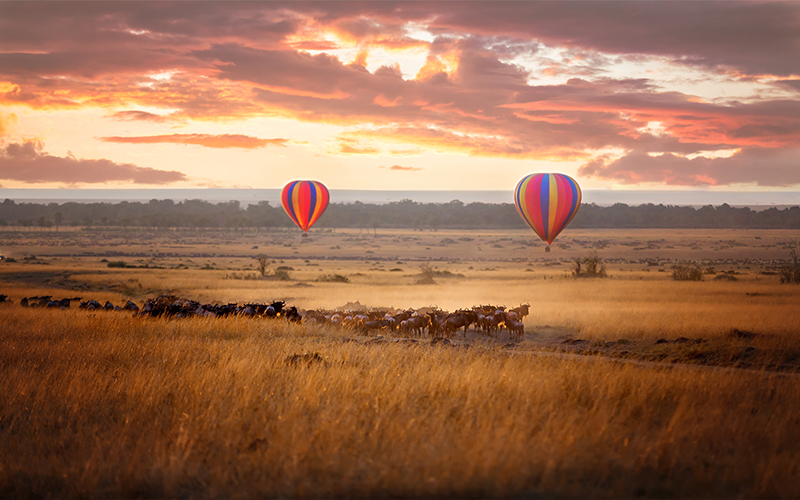 5) Dubai, United Arab Emirates
A hot air balloon ride in Dubai is exactly what you would expect it to be: that little bit extra. Prepare to be beguiled by the Arabian take on a hot air balloon experience, which combines a luxury with bags of charm. Watch the sunset over the undulating desert, take in a falcon show mid-flight – the only one of its kind – and then enjoy a sumptuous breakfast of smoked salmon and caviar, no less. What did we tell you? That little bit extra.