The Global Conference Dubai 2016
The Global Travel Group has been established for over 20 years to inspire people to run their own successful business within the world of travel. Honeymoon Dreams and our sister company, Pure Destinations attended the 4-day event held in the thriving cosmopolitan of Dubai, scroll down to see what we got up to at the Global Conference Dubai 2016:
Day 1
The first day our director Lakh and our honeymoon specialist Neil landed in sunny Dubai, fresh faced and ready to explore Dubai's highlights before the next days antics. All travel agents were split up into different groups, which saw them partake in various activities such as golf at the Dubai Creek, a Desert Safari, spa treatments at Ritz Carlton, Ski Dubai and a sightseeing city tour.
Neil and Lakh headed to Atlantis The Palm's Aquaventure Waterpark, the largest waterpark in the Middle East, boasting of a slide that descends through the shark lagoon, dolphin encounters, thrilling slides and a zip line offering incredible views!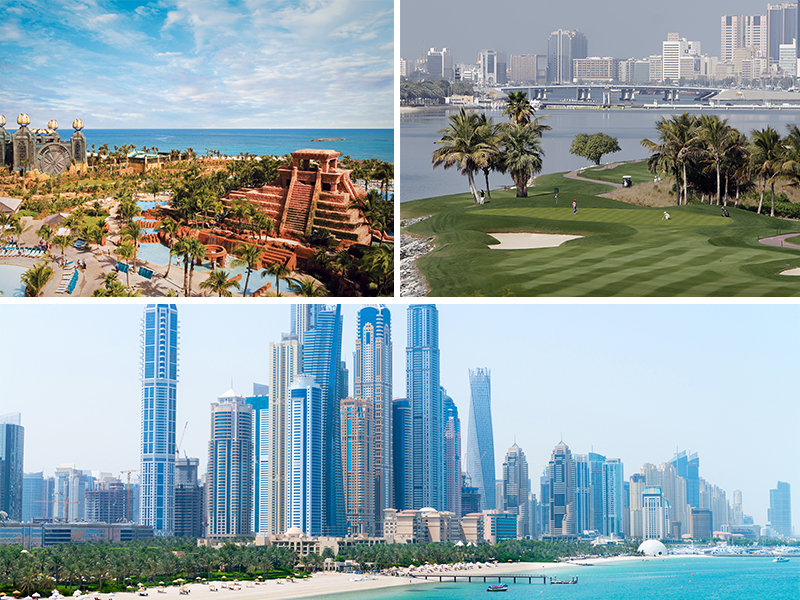 Next up was another adventurous activity, the Desert Safari with welcome dinner departed from the Atlantis The Palm. The 4×4 vehicles took them on a thrilling expedition over the sand dunes of the Dubai Desert Conservation Reserve, which led them to a delicious feast beneath the stars in a traditional Bedouin-style camp.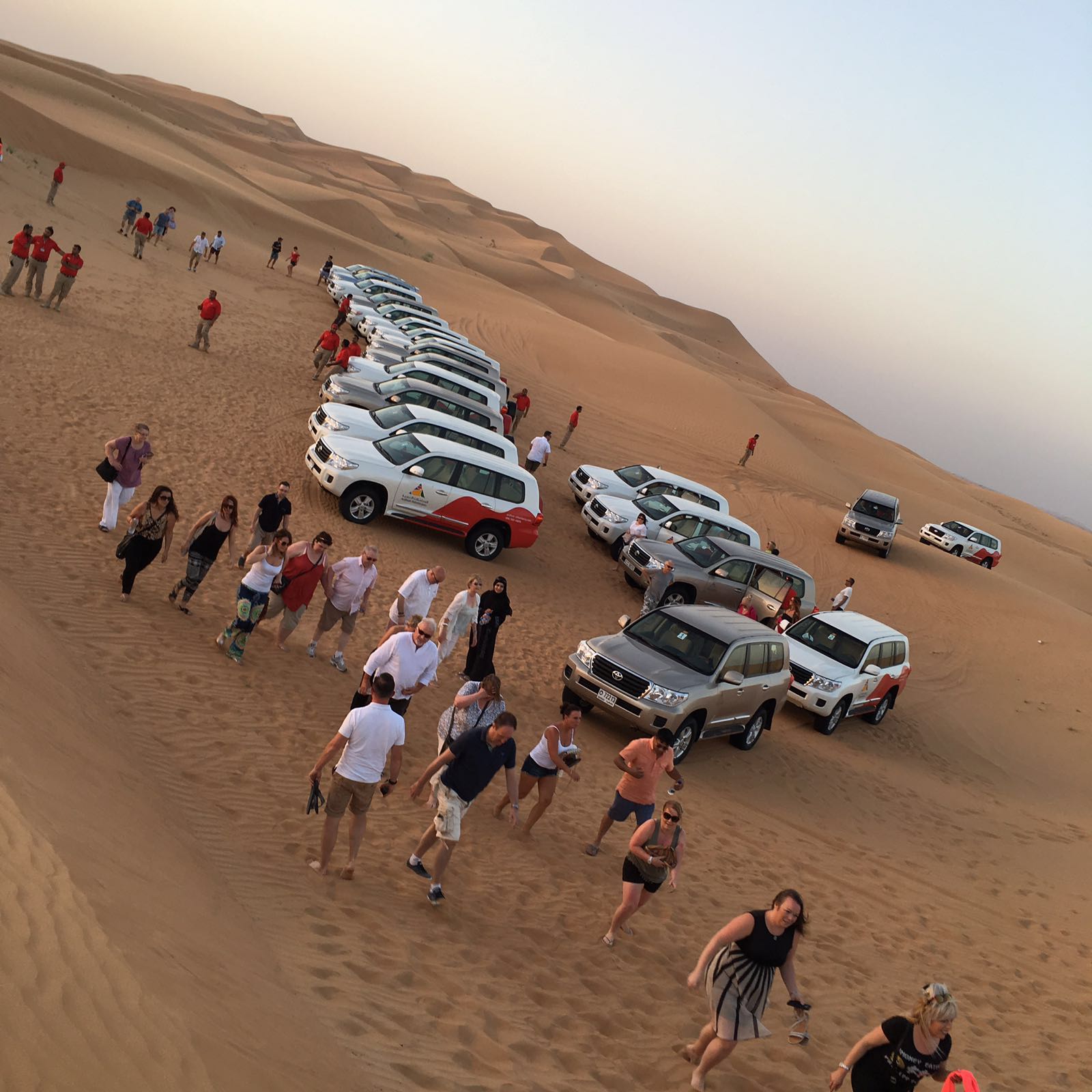 After a fantastic time in the Desert, it was time to enjoy a change of scenery at Nasimi Beach with a few cocktails in hand before it was time to get some shut eye.
Day 2
At 9am sharp, the Global Conference Dubai 2016 swings into action, with Jeremy Skidmore opening the event. Inspiring talks commence with industry insight panel by Travel Weekly offer their thoughts featuring Lucy Huxley (editor at Travel Weekly), Andrew Botterill, Andy Stark and Lisa McAuley. There were many digital marketing talks during the conference including talks from Oliver Yeates and Sam Gadsby from Clicky Media.Darren Hepburn from New Zapp gave us incredible insight into the use of email marketing and how to sort it out! While Ginger Juice's Bruce Martin taught us how to gain more customers through Facebook!
After a very enlightening talk, Lakh and Neil did a little speed dating, getting to know the best in travel in this innovative and fun networking exercise.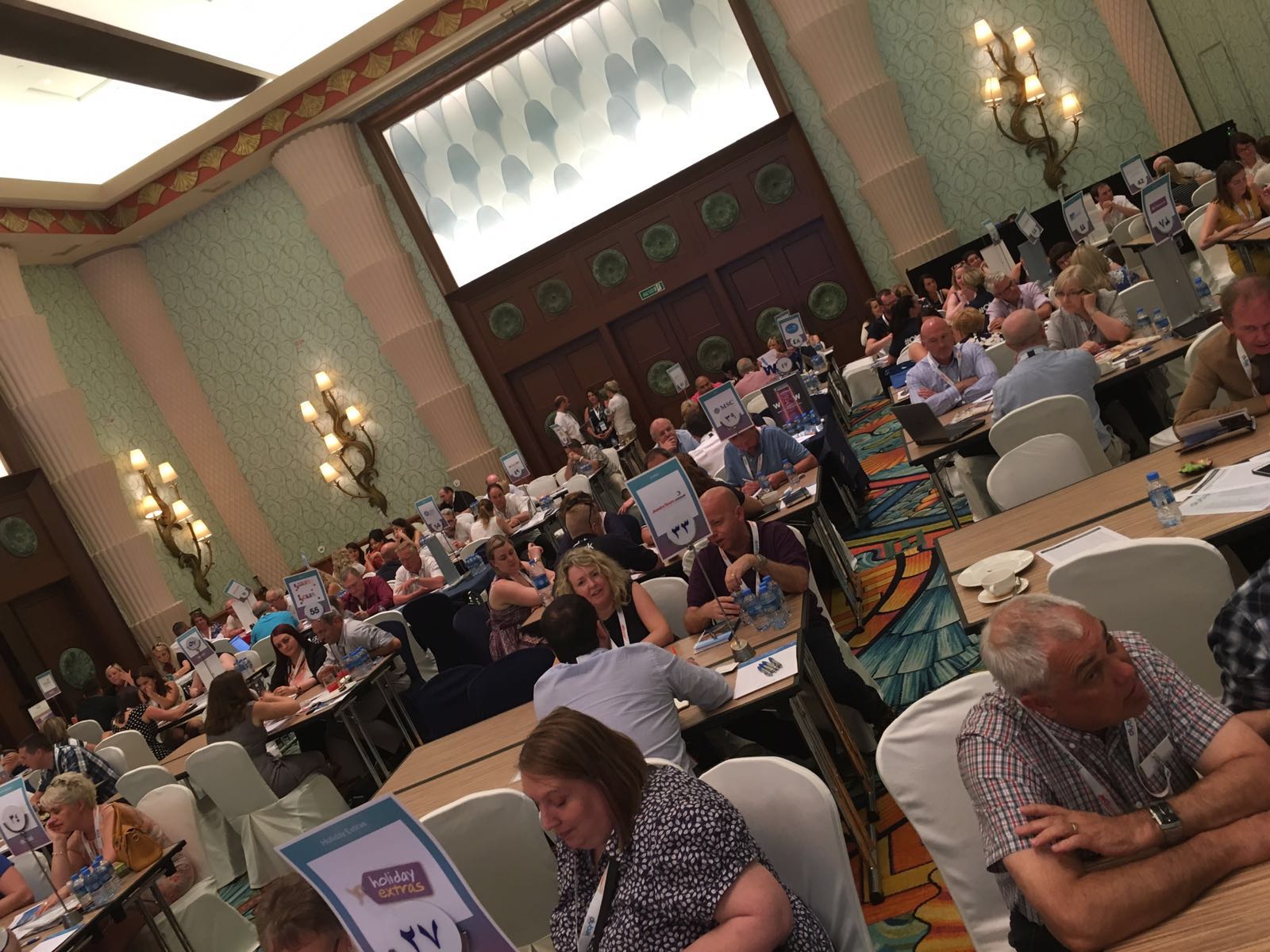 During the afternoon, Neil and Lakh headed down to The Address Downtown for the awards ceremony, which saw us win a certificate of achievement!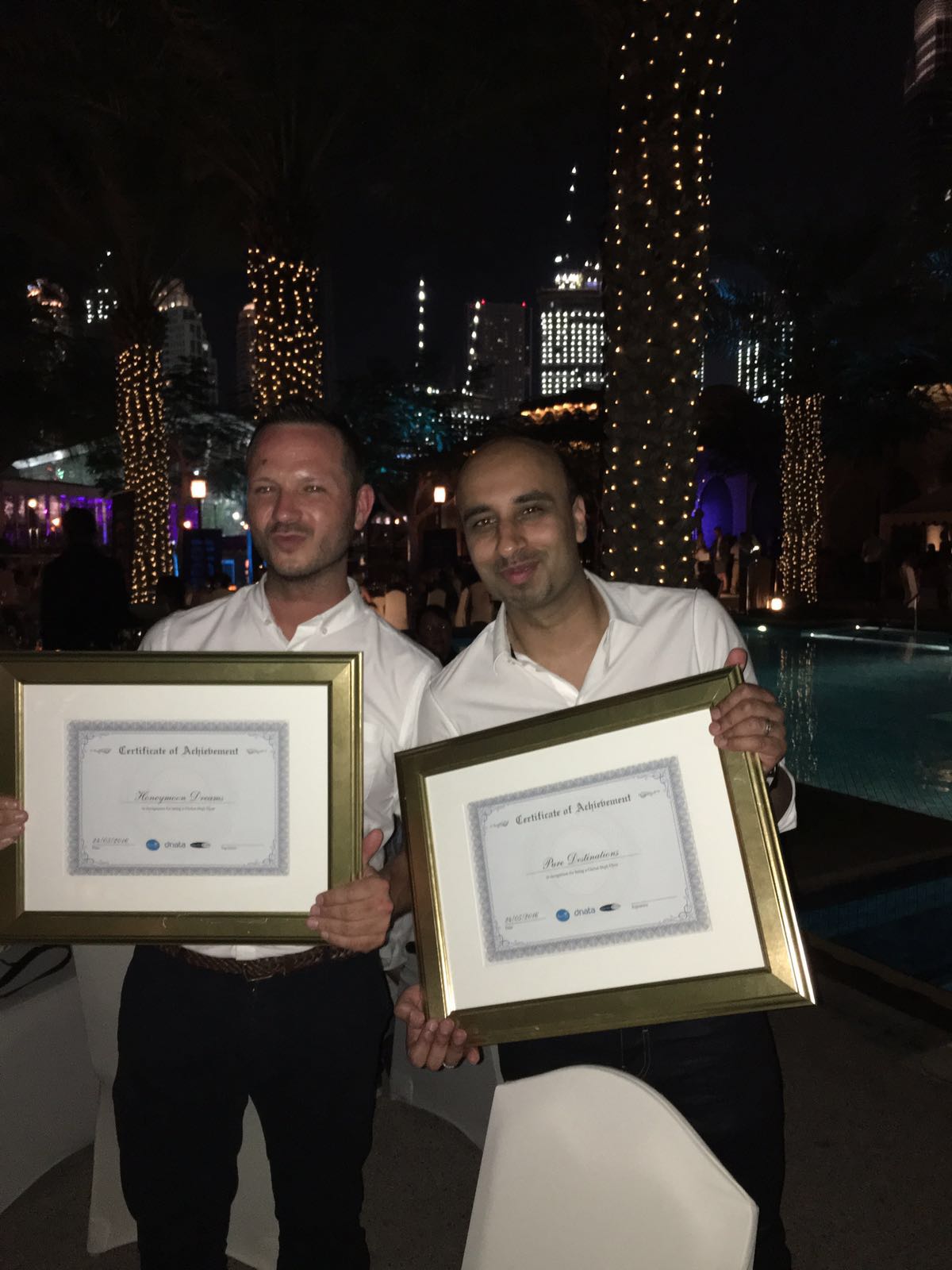 The celebrations continued at N'Dulge Nightclub…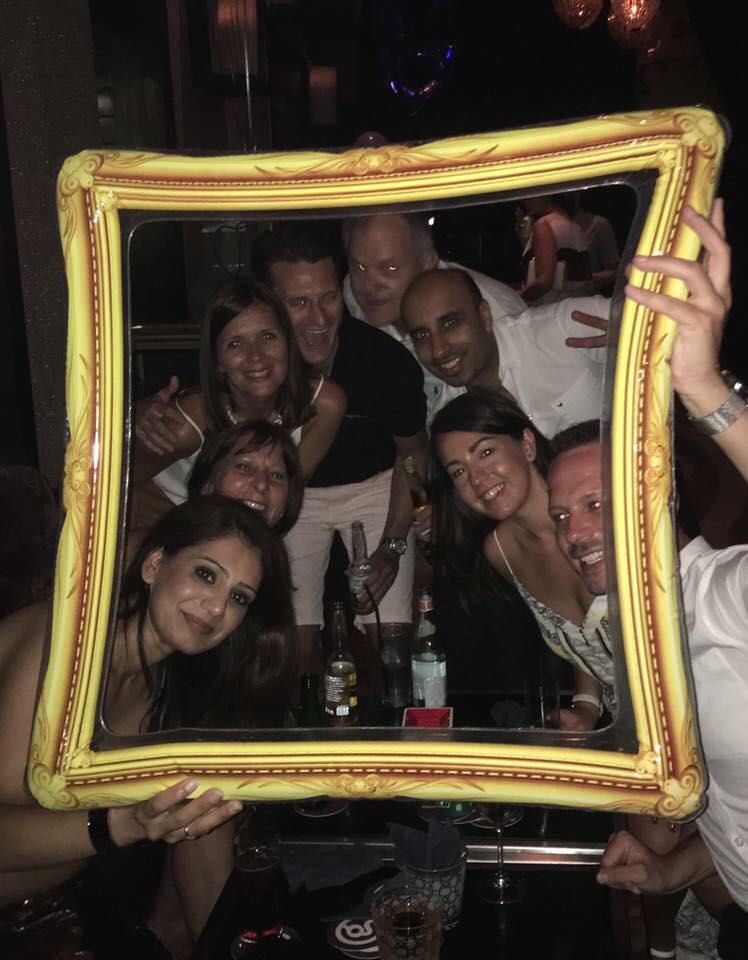 Day 3
Commencing again at 9am, the Dubai Tourism board take to the stage with Hoor Alkhaja, the overseas promotional manager. Next up is the TTG Panel Daniel Pearce, Jess Matthews, Sam Cassem, Martin Wellings, and our very own Lakh Hayer taking to the stage to share their success stories!
After a well-deserved coffee break, Attraction World's Nick Hughes and Andy Harmer from CLIA take to the stage with more insightful talks about excursions and how to get ahead. Guest Speaker Jo Fairley, Co-Founder of Green & Blacks chocolate gave her insight into ethical trips and conscious customers enjoying more eco friendly and great cause holidays stating that "We live in a more caring world. People are more conscious of their impact".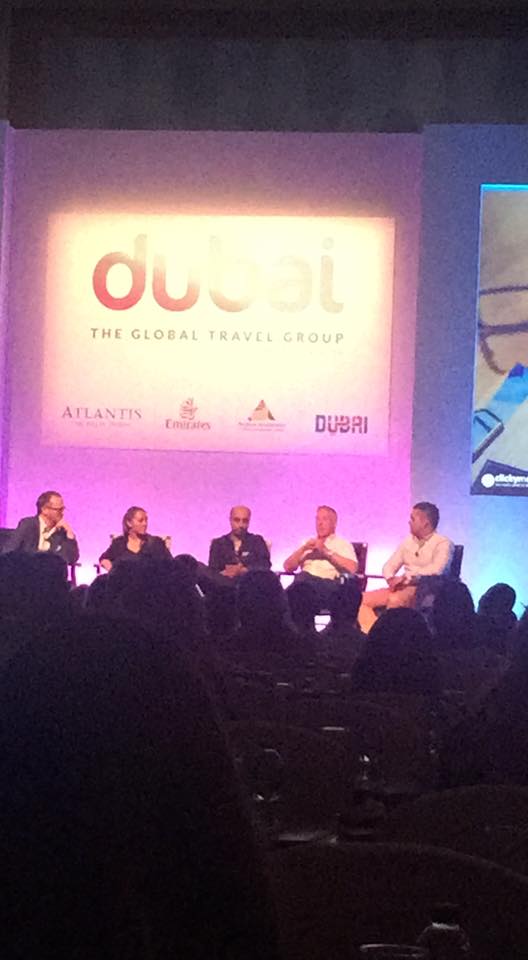 After a fun day of networking and conferencing, was time to get out the smart attire for the Gala Dinner & Award ceremony, which saw us win a certificate of achievement and a special recognition award for both Honeymoon Dreams and Pure Destinations!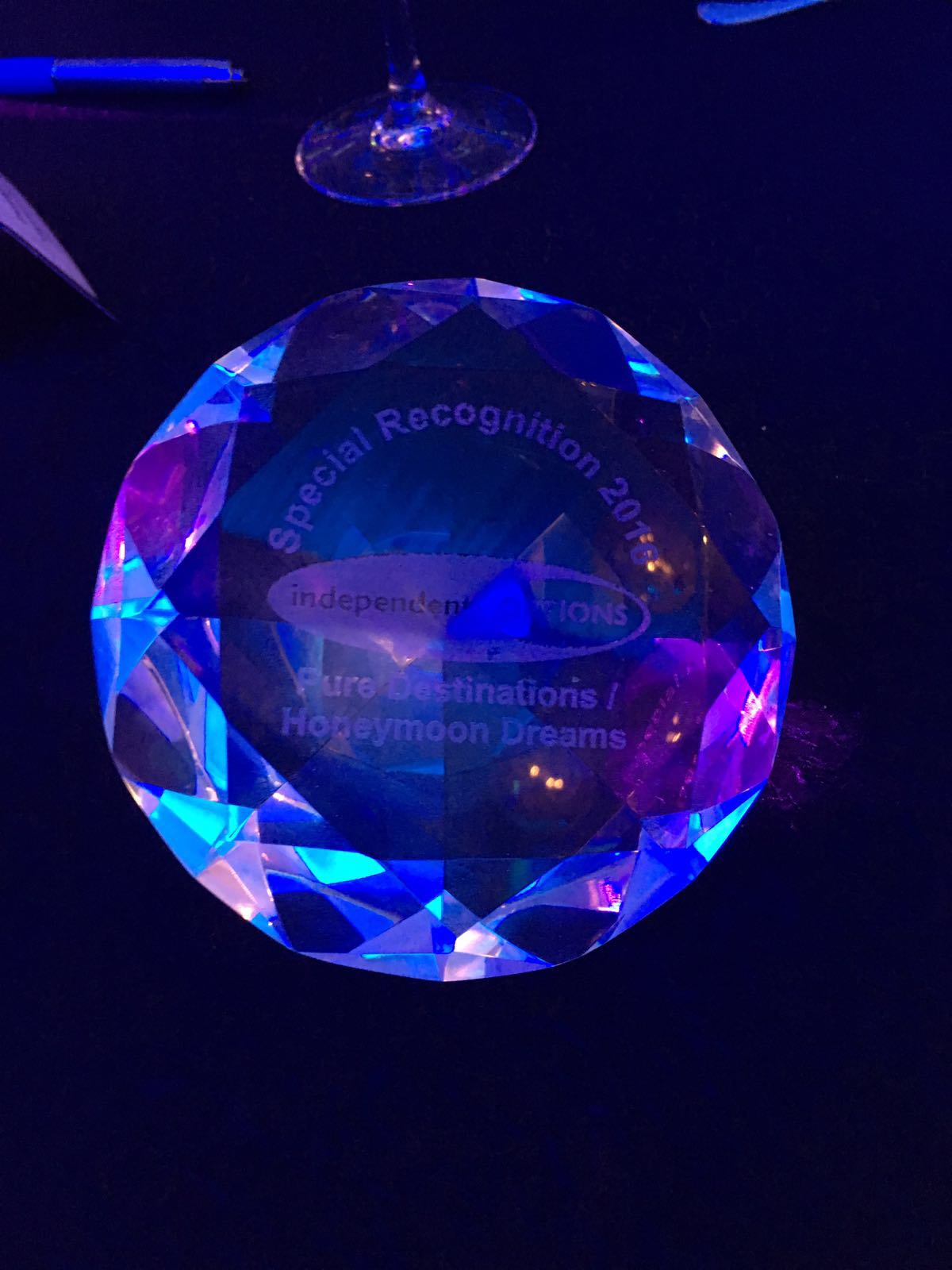 Our amazing award for special recognition!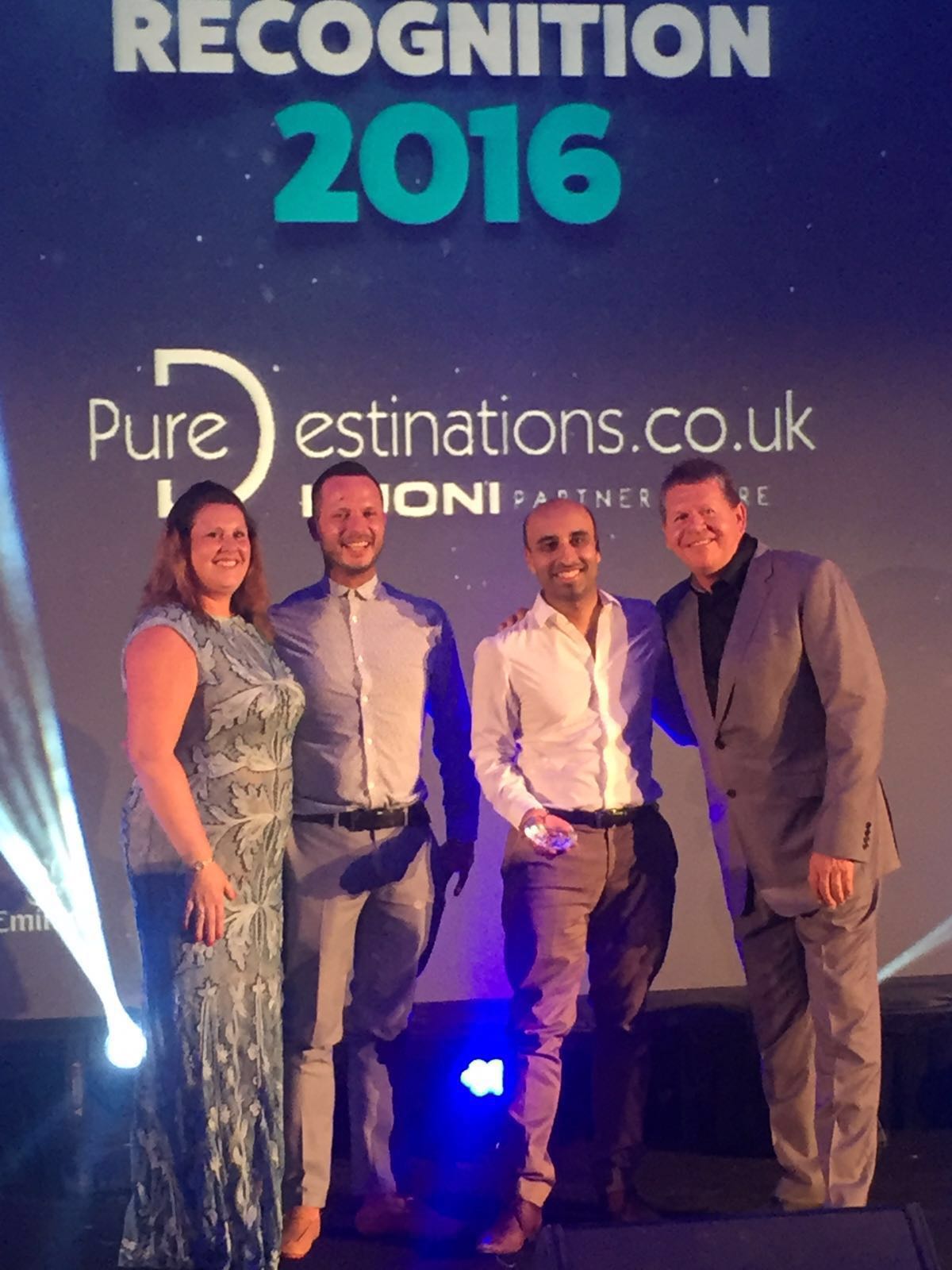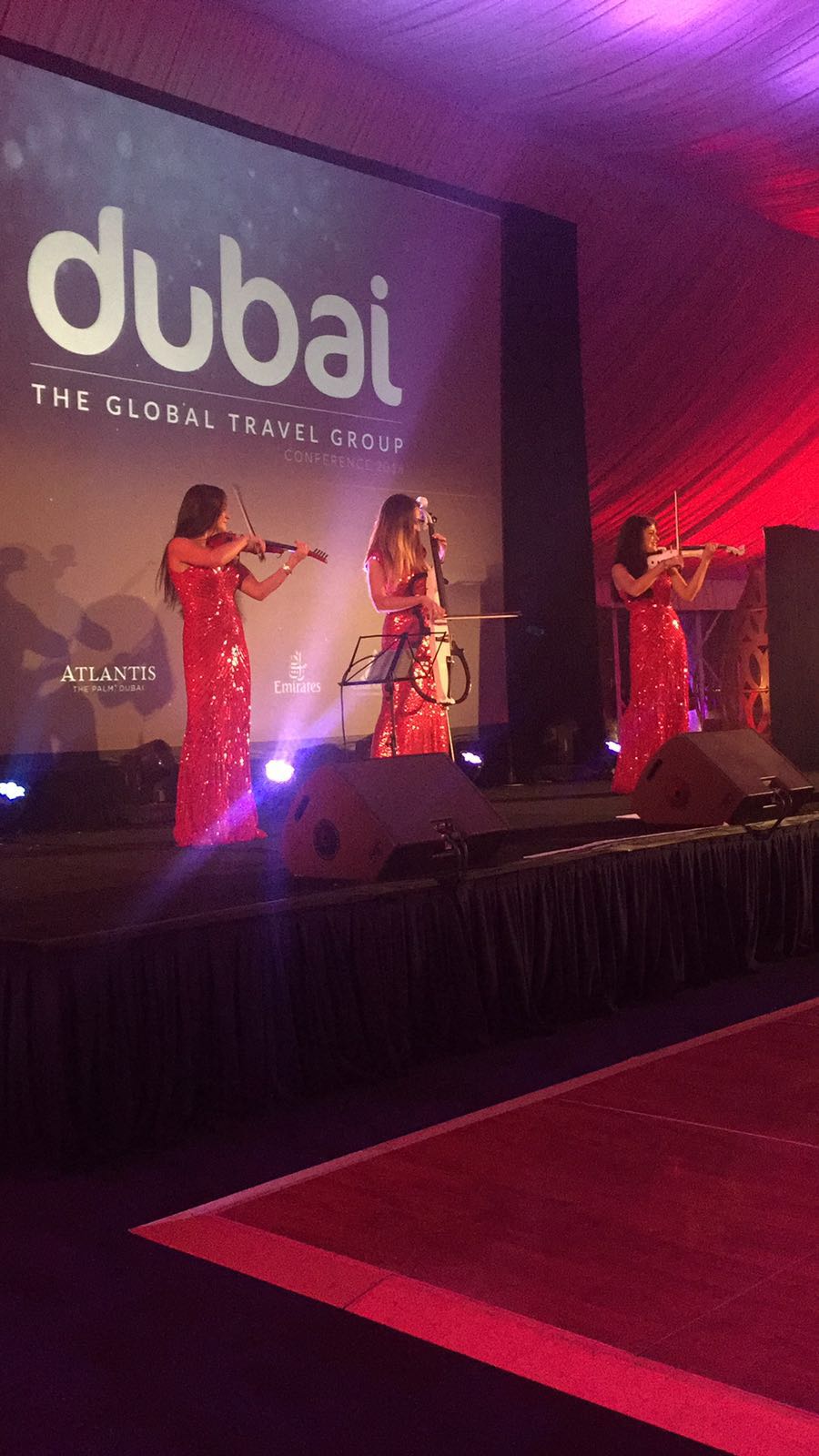 Live entertainment by talented violinists at the Gala Ballroom dinner.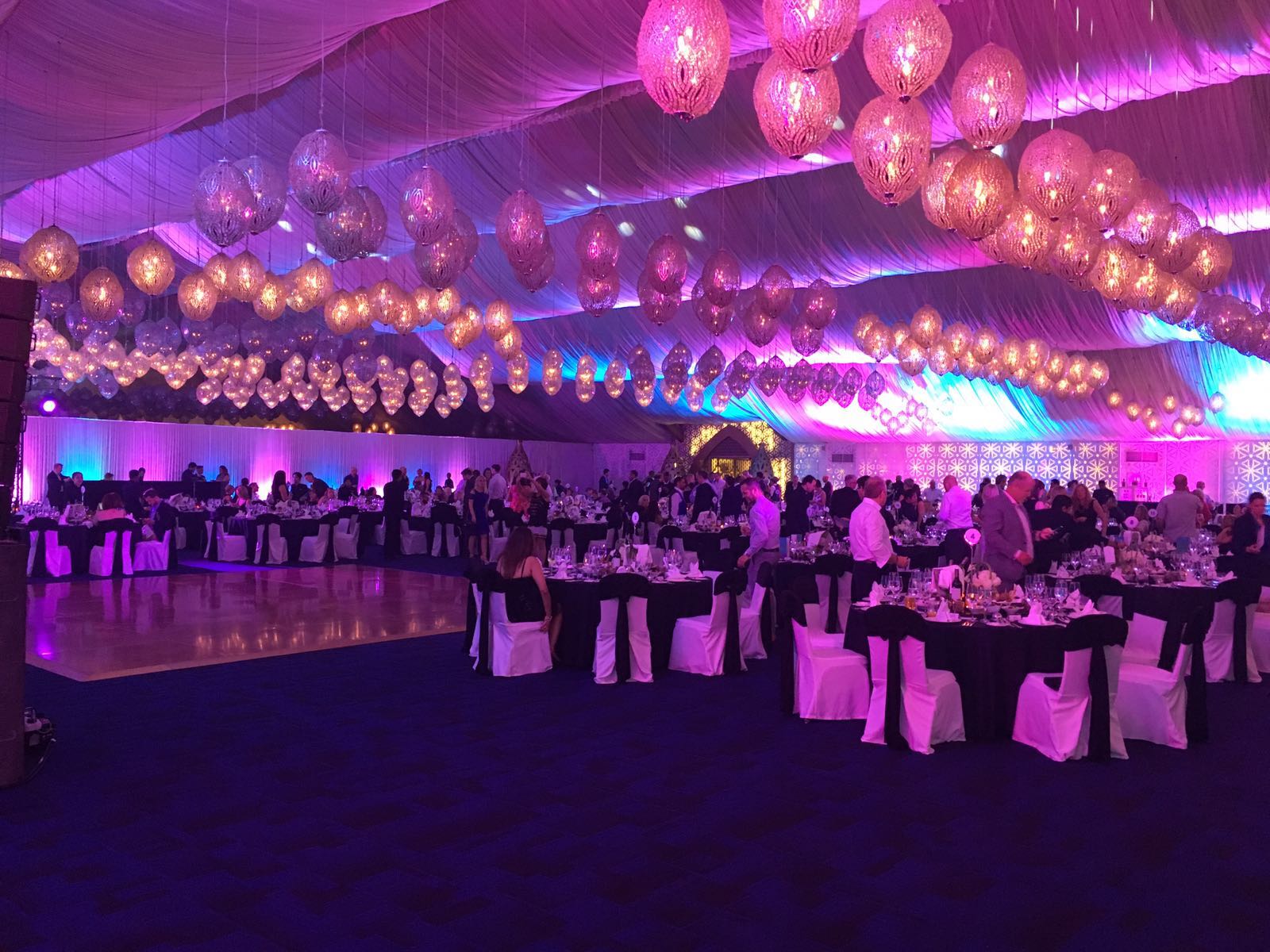 We are extremely honoured to have received these awards and would like to thank The Global Conference Dubai 2016 for their intriguing and enticing speeches, advice and recognition.