Saturday Night Takeaway Wedding: Honeymoon to the Maldives
Since appearing on Saturday Night Takeaway and WOWing millions of viewers on live TV with the first ever live wedding on Saturday Night Takeaway, Sam and Michelle headed off to the Maldives for their well-deserved honeymoon! Honeymoon Dreams tailor made a luxury honeymoon to the Maldives at one of our most popular resorts; Kuramathi Island Resort. If you missed Sam and Michelle's Saturday Night Takeaway wedding, catchup here. Read on to discover what Sam and Michelle thought of the island and their honeymoon experience.
The Flight…
"The flight was very good, going to the Maldives the aircraft was virtually empty so we had plenty of room to relax and enjoy the flight.  We fly with Emirates quite regularly and our flights are always stress free and enjoyable."
The Seaplane…
"The seaplane was certainly an experience that you must do when you go to the Maldives.  The views of the islands are just incredible and takeoff and landing is like a rollercoaster ride, luckily for us we love those kind of experiences.  I must admit on the way back to the airport I did wonder how it was going to take off as they really do fill the plane."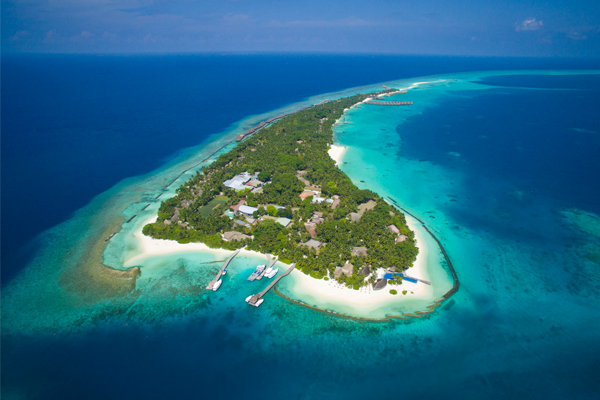 The Water Villas…
"We upgraded our room to an Over Water Villa with private pool and it was absolutely amazing and more than we could have wished for."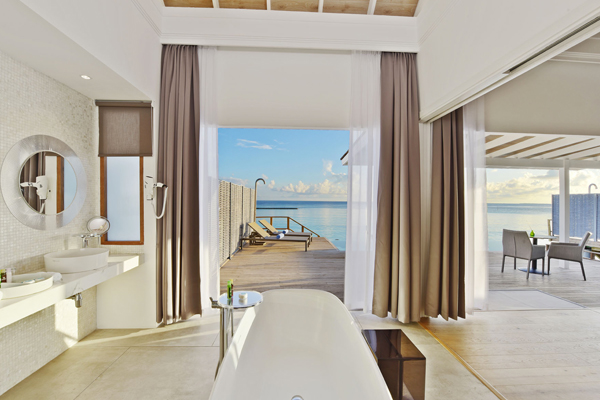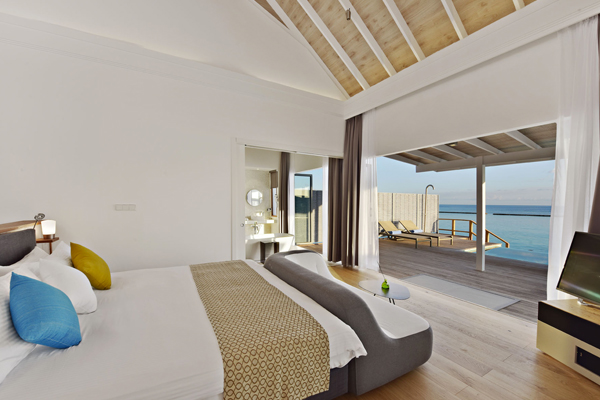 It was perfect for our trip because the main thing we wanted to do was a lot of snorkeling and it was so wonderful to be able to just come straight out of our villa in our snorkeling gear and into the sea to be immersed into a totally different world with the most amazing fish.  We also loved that we had our own pool to relax in and look out to the open ocean without any distractions, we even had dolphins right outside the villa which was an unbelievable sight to see."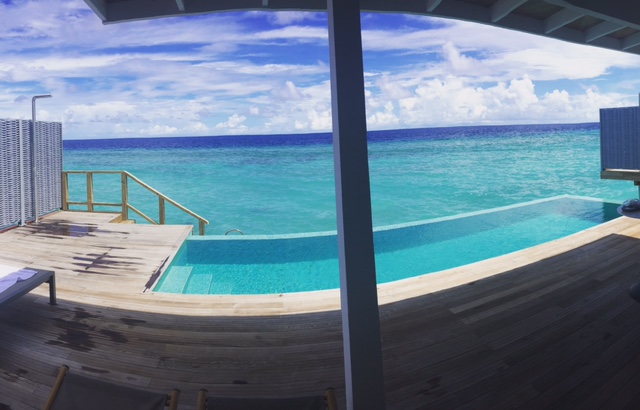 Honeymoon benefits…
"The staff at Kuramathi organized a sunset cruise and also a candlelit dinner, however we decided not to go because we spent some of our evenings in Laguna bar before dinner which had the most amazing views of the sunset and we thoroughly enjoyed just sitting together watching the sun go down with a cocktail in hand!"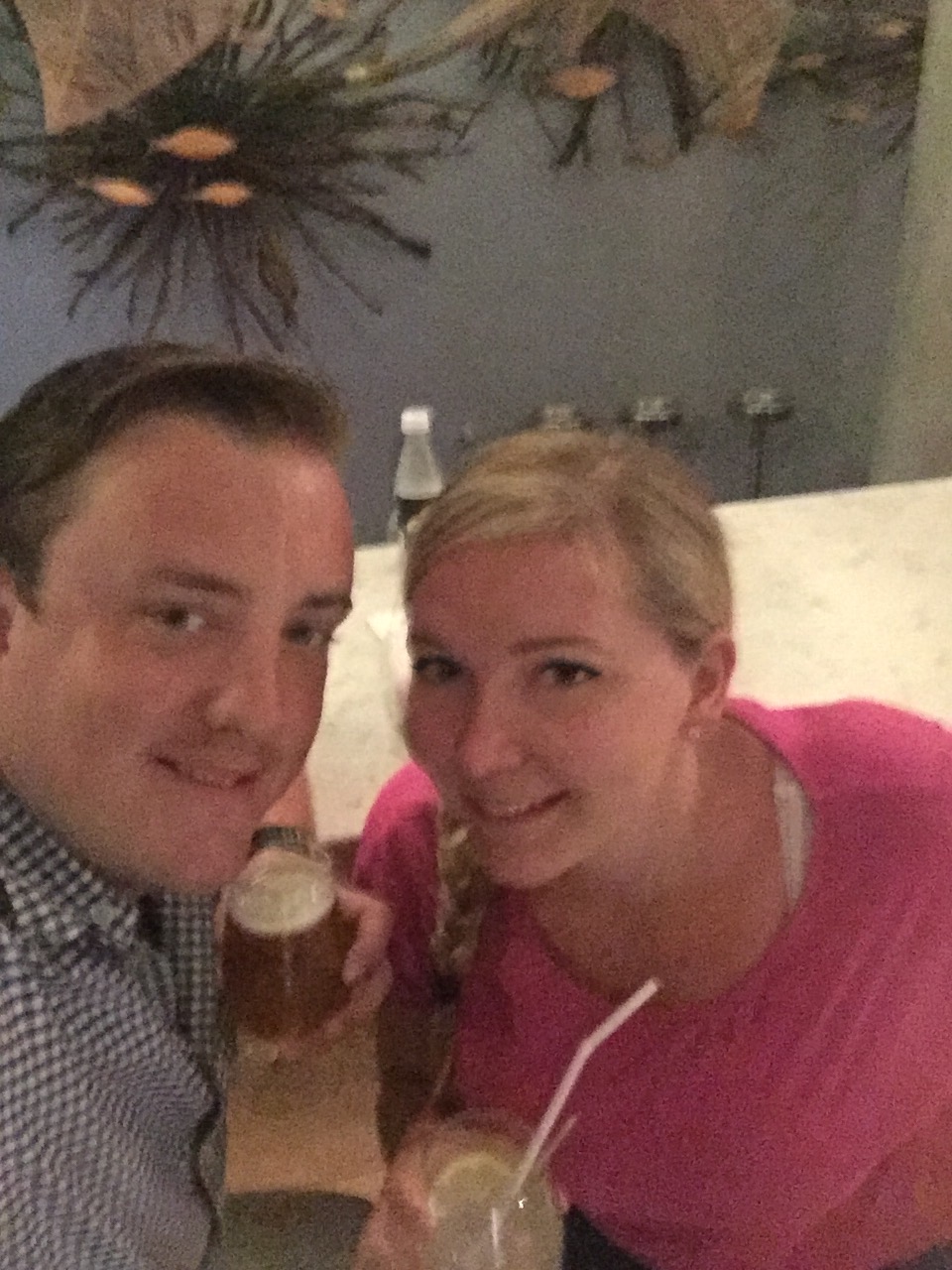 Impressive views from Laguna Bar, Sam and Michelle's favourite spot.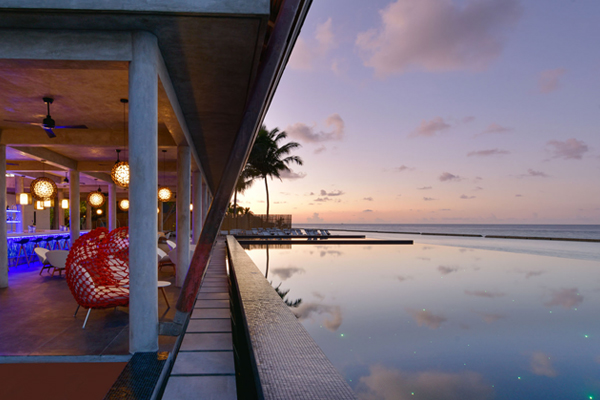 Island activities…
"We went kayaking in a glass bottom boat and it was brilliant to be able to go out deeper into the crystal clear sea and see other fish we hadn't seen when snorkeling. For us though, the best and most incredible experience was snorkeling straight from our villa, to see a turtle on the bottom of the sea bed and then just inches away from us when it came up for air."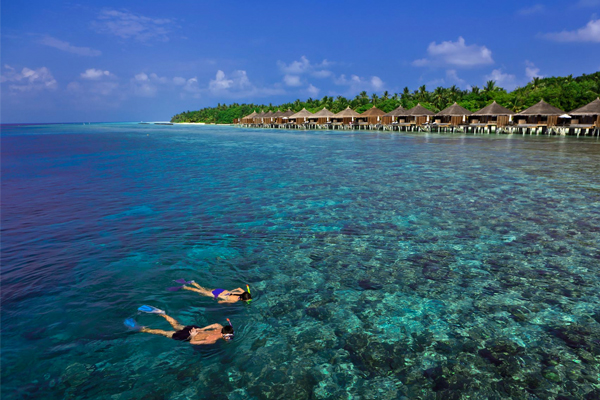 Dining options…
"The dining options were just outstanding. There were so many restaurants to choose from and we were so pleased that we upgraded our all-inclusive package to include the À la Carte restaurants.  I think we managed to go to every restaurant and each night we kept saying how excellent the food was, each restaurant just kept getting better and better.  This was actually the reason why we didn't do the candle lit dinner, we wanted to go back to Kobe restaurant on our last night because the atmosphere, service and food was just exceptional."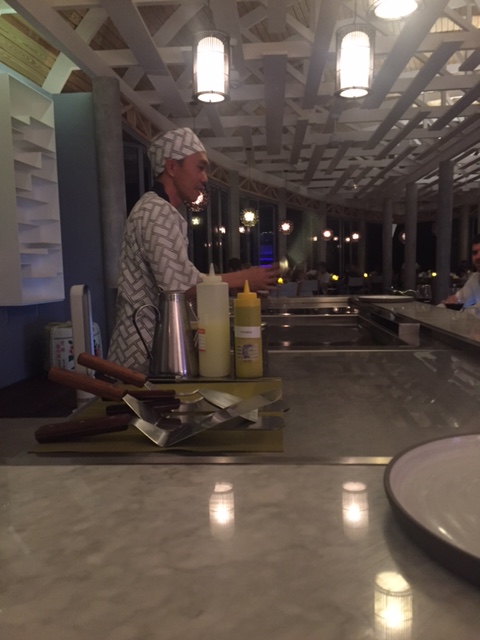 Image: Kobe Restaurant
"Our favorite restaurant was Kobe and the quality of the meat and fish was fantastic. The Teppanyaki chefs were very entertaining and extremely good at what they do. "
"Another restaurant that we really liked was the Island Barbeque restaurant because, again, the atmosphere, service and food was outstanding and in particular the Steak Diane was delicious and cooked in front of us to perfection."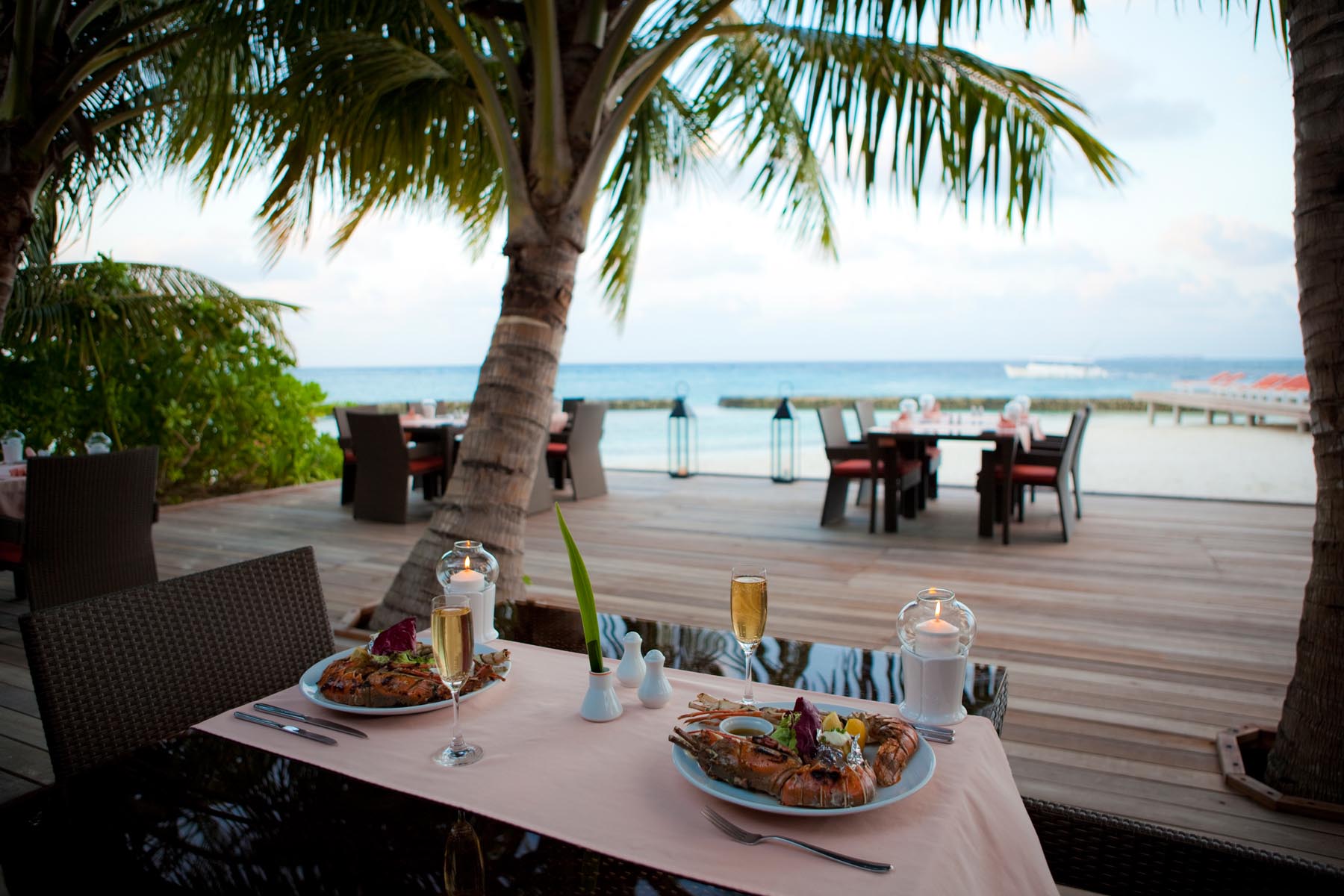 Verdict of Kuramathi Island Resort…
"The Island was a perfect place to spend our honeymoon and we will certainly recommend it to friends and family that are thinking of going to the Maldives.  It is a fantastic resort for people that want to relax and be adventurous as they had many excursions, activities and entertainment on the island.  Another must see is the beautiful sand bank that is on the island, it is a definite picture perfect place, so much so that we saw many couples having professional photos done for their wedding."

"All staff were very friendly, especially Saeed, our housekeeping man, he was incredibly polite and really looked after us."
"We did discuss if we would go back and because it is only a 3 hour flight from Dubai it would be a great place to go for a long weekend.  We loved Kuramathi resort and I would like to experience other resort islands however I will certainly recommend the resort to others."
"Honeymoon Dreams service has been exceptional.  Abi and Lakh really helped us organizing the holiday; they took care of everything and made the process incredibly easy."
"The only thing I would like to add and express is a huge thank you to Honeymoon Dreams, ITV and Saturday Night Takeaway for giving us the most amazing and memorable honeymoon."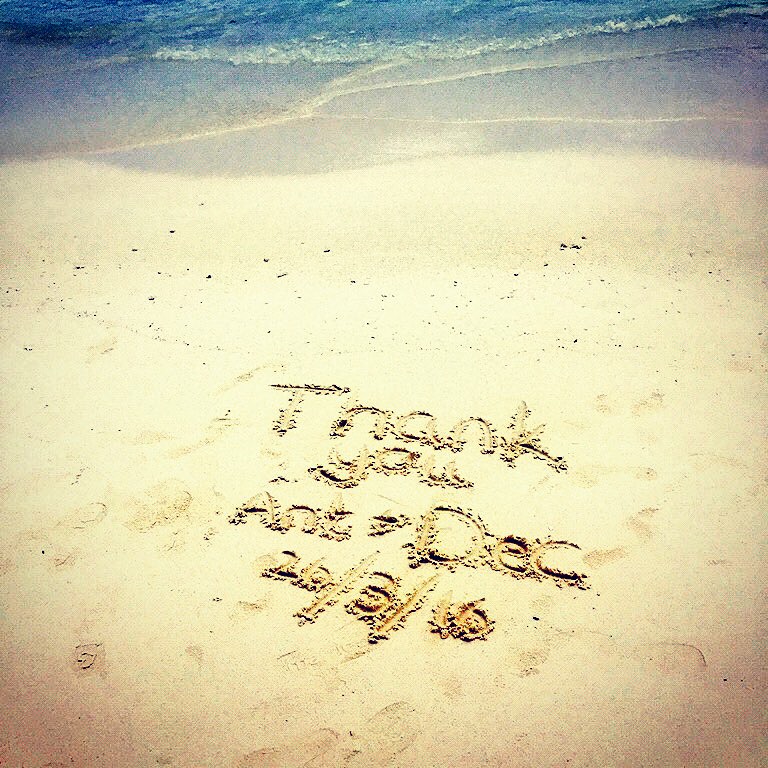 Inspired by Sam and Michelle's experience at Kuramathi Island Resort? Contact us today to start planning your honeymoon!