Natasha takes a visit to St Lucia
Our specialist, Natasha, headed out to the beautiful St Lucia with Funway and visited a collection of luxurious hotels and experienced some of the must-see attractions. We caught up with her to give you some inspiration on your honeymoon. Read on to discover what Natasha got up to in one of the most romantic destinations in the Caribbean…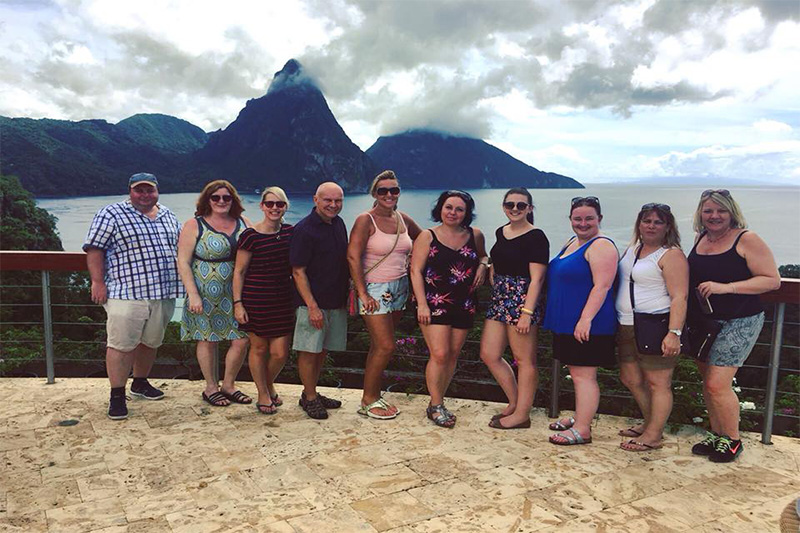 The flight to St Lucia 
'I flew with Virgin Airways from London Gatwick and we were taken complimentary to the club lounge which I would recommend doing as it starts your honeymoon off in style. We sat in economy which was very comfy and the inflight entertainment was the best I have ever had with over 60+ films to choose from plus many tv programmes, so it's impossible to be bored on the flight. The service was really good and friendly too.'
'After the direct flight from London Gatwick which lasted just over 9 hours, we arrived in St Lucia. Upon landing into St Lucia and before heading to our first hotel, we were greeted at the airport with cold towels and also fresh coconut which we all were not expecting and was definitely a nice surprise'.
Where to stay in St Lucia
Coconut Bay Beach Resort 
'Coconut bay beach resort had lovely staff who went above and beyond for each customer which you can see is why they have such a high repeat business from clients who return to the same hotel because they love the service so much. I loved the idea that they have both an adult only and also a child friendly section so all clients get the best of both worlds! They have a water park and lazy river, a huge kids club and even a petting zoo! I found that this all inclusive hotel had a relaxed chilled vibe in the adults only section and a more fun side with the splash section of the hotel which was definitely aimed at children and families.'
'I was given a concierge Junior Suite Ocean view in the adults only harmony section of the resort. The rooms were very spacious with a 4 poster bed and also a balcony with a stunning view out to the ocean including complimentary wifi in room.'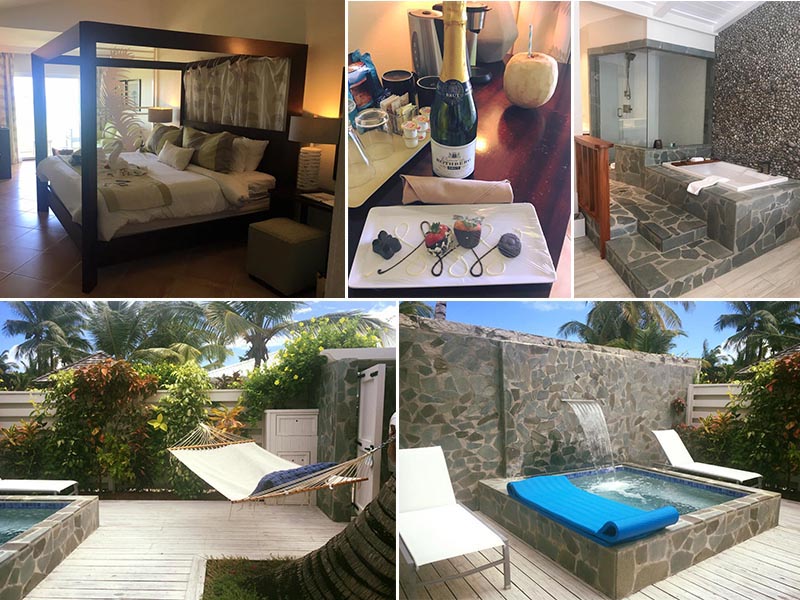 'We went horse riding at Coconut bay beach which was a great way to experience the beach as the guide took us all along the beach front and let the horses go in the sea which was really fun and also we had a complimentary vanilla bean 20 minute back and shoulder massage in the spa, perfect end to the day'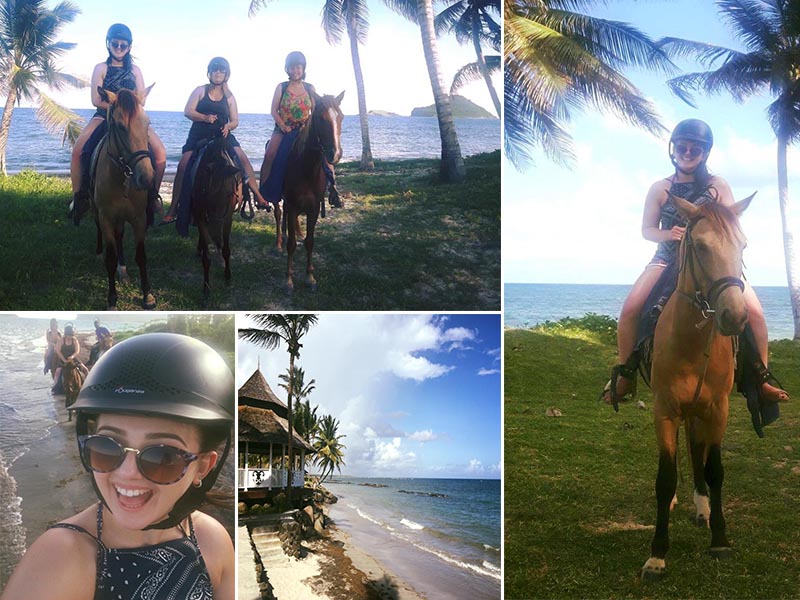 'My favourite meal was at Serenity villas which is an adults only hotel full of private pool suites as part of the Coconut Bay resort! The restaurant offers an all-inclusive dining experience like no other, we had a four course meal and my favourite was actually the starter which was a breadfruit soup. I had never tried breadfruit and it was very unique and different. I also loved the main course which was a pork belly dish'
'St Lucia has so much choice for its dining options! I was spoilt for choice! They can cater to dietary requirements if they are informed before hand which was great to know.'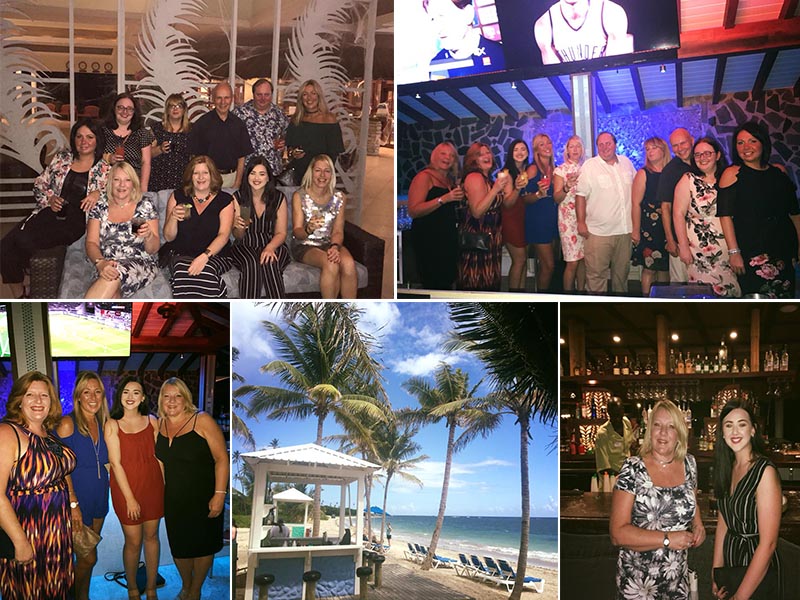 Windjammer Landing Resort
'Windjammer Landings resort felt very homely the moment we pulled up, with what felt like a very personalised service from the moment we got there.'
'The Hibiscus One bedroom suite was absolutely stunning with a kitchen area and living room space, a Jacuzzi hot tub and dining area outside on the balcony plus views out to sea. I loved how the rooms were spaced out well so you didn't feel like you were on top of one another'.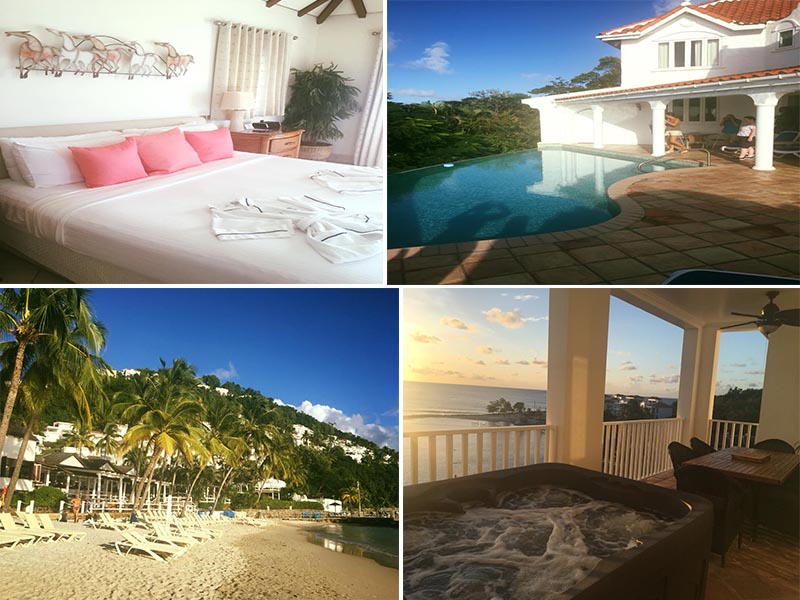 'The area near Windjammer Landing is very steep and transfers to your room are provided to and from the main area of the hotel which makes it much easier than attempting to walk up hill after a day of sunbathing or site seeing.'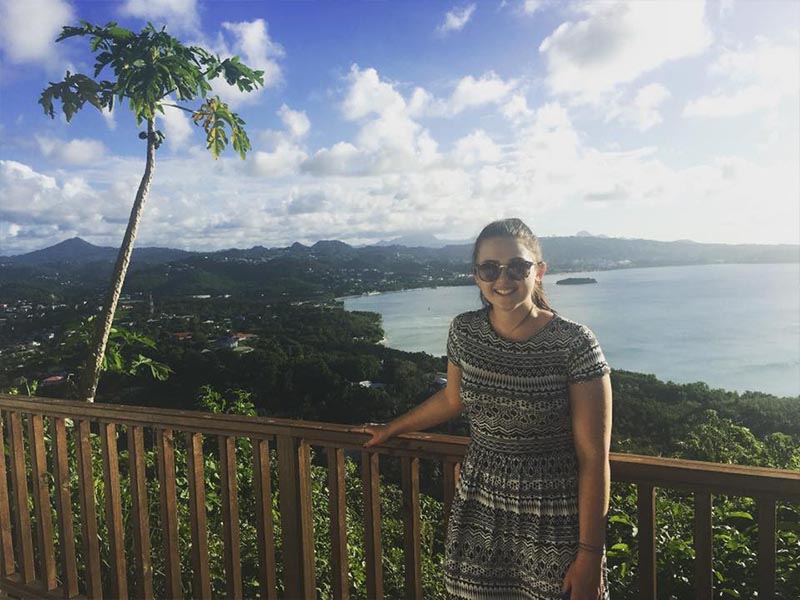 Rendezvous 
'I found this hotel was perfect for honeymooners with an adults only aspect and feel like clients will feel at peace and relaxed from the moment they arrive. Rendezvous had a very chilled atmosphere and I liked that staff were helpful but left clients be which is great'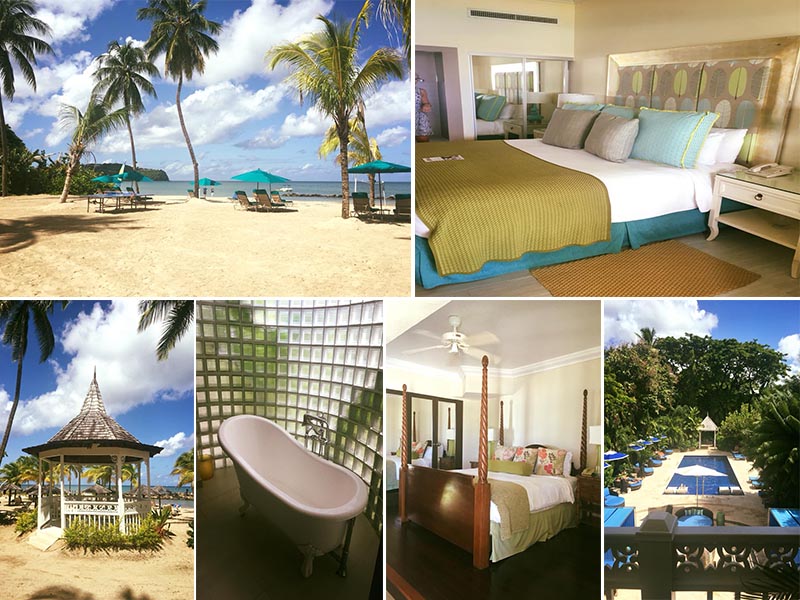 'I loved the spa here it had a stunning pool and a hidden lazy river so there is plenty of space to unwind and relax in peace'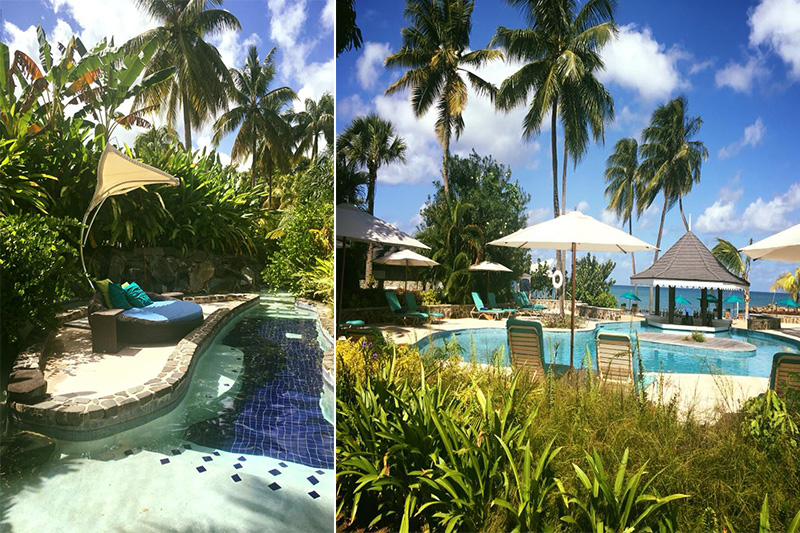 Calabash Cove 
'This by far was my favourite hotel, Calabash cove was a stunning hotel and the staff gave excellent service, because there are only 26 rooms including outstanding ocean views, you could certainly tell that guests felt special and well looked after. I liked hows secluded and quiet this resort feels, it sure is perfect for honeymooners and couples who want relaxation and privacy.'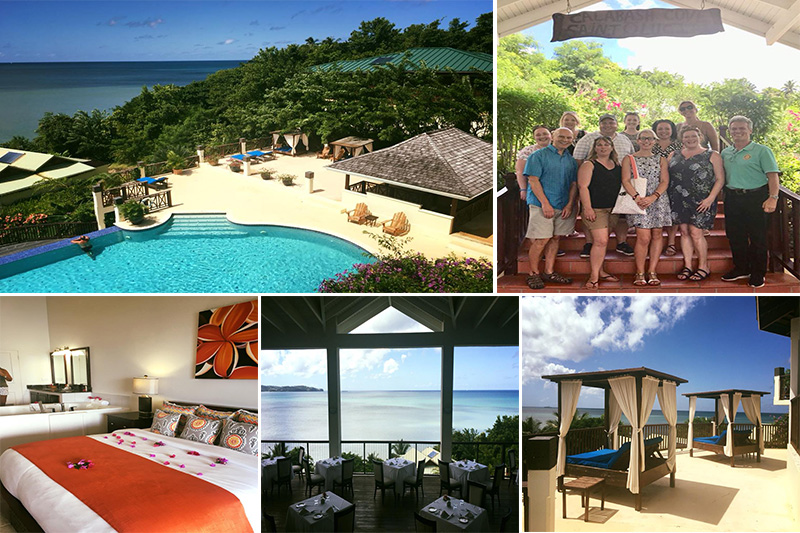 St. James Club Morgan Bay
'St James Club Morgan Bay is a much family friendly all-inclusive resort, aimed more towards families with great ambience rooms sleeping up to 5 adults and 3 children plus an adult only pool area and bar for couples wanting privacy. The service is excellent and i liked that there are staff on the beach who encourage you to try sports and water activities. It has a relaxed yet fun vibe with so much going on you or the kids would certainly not get bored.'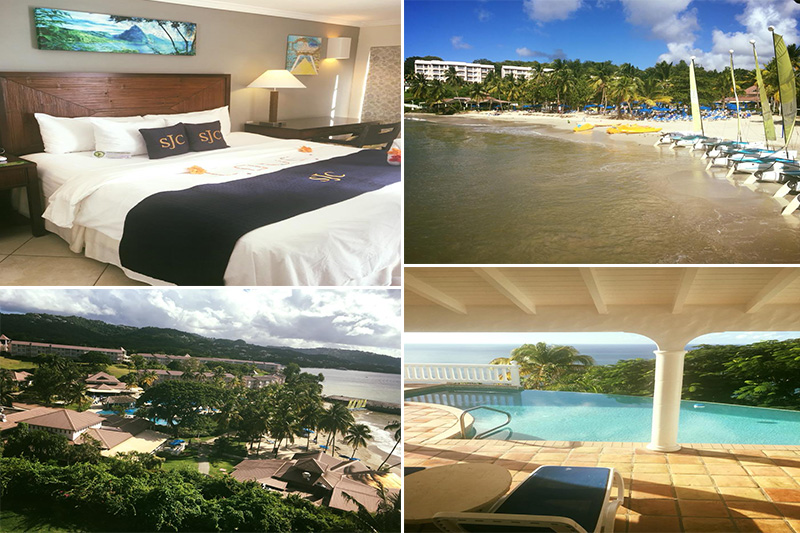 Jade Mountain
'Jade Mountain located around the Pitons had a very personal and intimate feel to it. With only 29 rooms including the bathroom, shower and pool, the hotel has beautiful views of the pitons and is very popular for honeymooners due to the open air rooms which have no walls. The resort on the top has its very own pool and rooftop terrace overlooking the stunning views of St Lucia'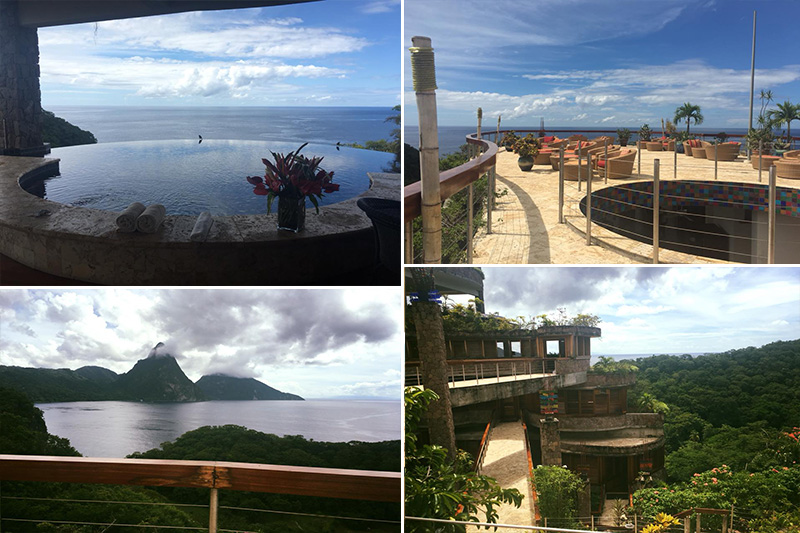 'Every room has its own open plan infinity edge pool, looking out to the breath-taking pitons or Caribbean sea and St Lucia's natural scenery adding luxury and that special honeymoon feel. Now i know why it's ranked the most intimate and romantic retreat in St Lucia'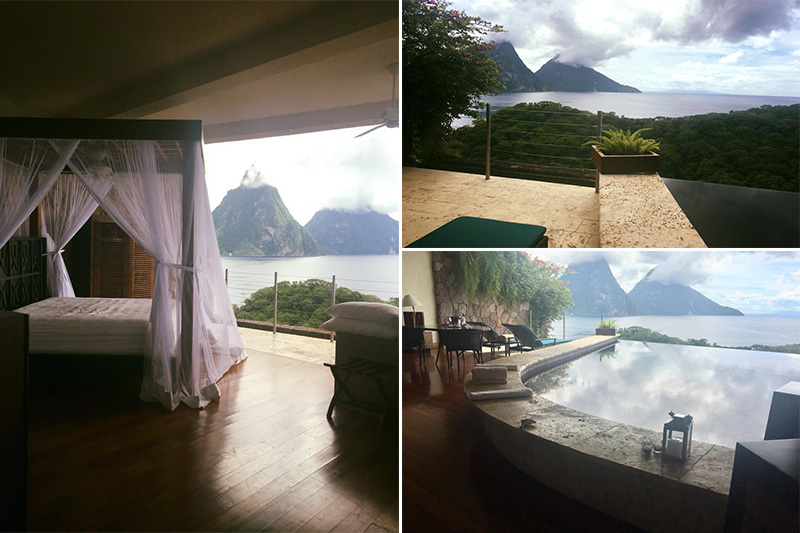 Anse Chastenet
'Anse Chastenet is the sister company of Jade mountain and situated between two beaches so in the perfect location. It was a nice surprise as it has a very intimate but traditional feel to it. A perfect hideaway for honeymooners or couples wanting no distractions.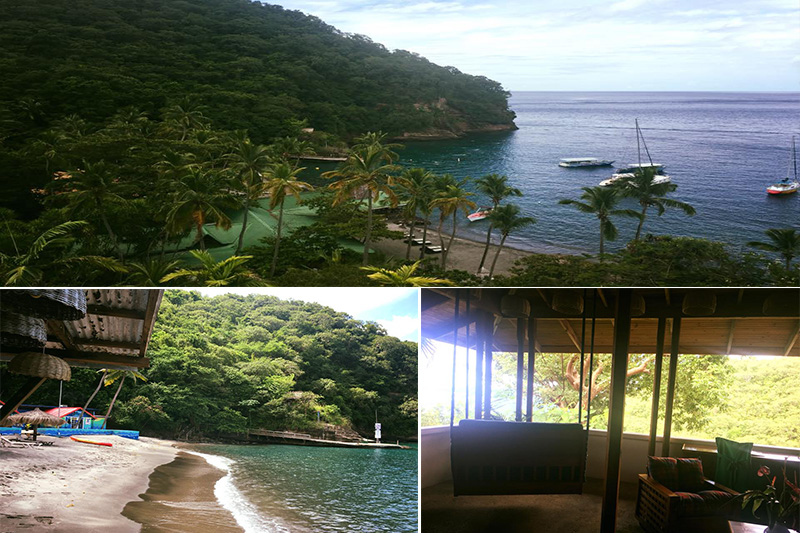 'The rooms have a rustic look and are uniquely designed with beach and garden views offering no television and no telephone meaning a peaceful sanctuary feel. If your looking for an active day out, there are plenty of water sports available and even a little coral reef so you could go snorkelling. The service here is amazing and very personal and they get many return clients due to the service of the hotel.'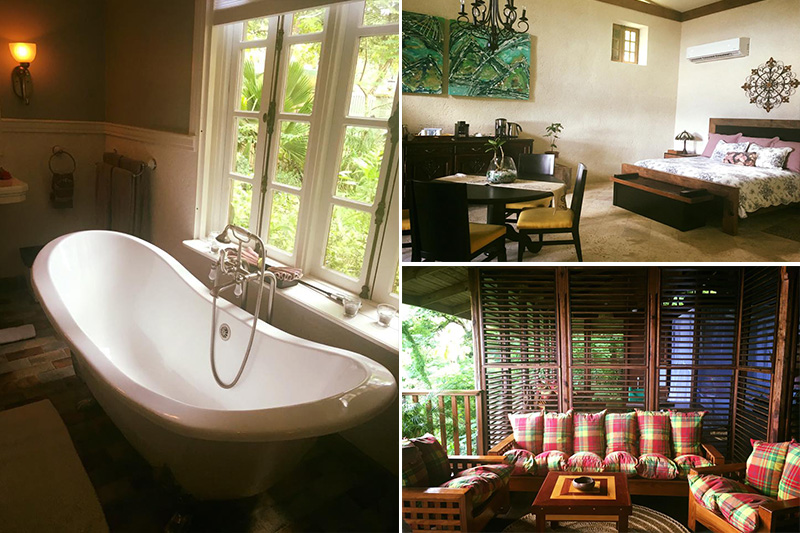 Ladera Resort
'Ladera resort had the most amazing views of the pitons. It isn't beachfront but you can get the shuttle and use Sugar Beach's beach which I thought was great as guests get the best of both worlds. With just 32 rooms all with private pools this hotel had a very personal and tranquil feel and perfect for your honeymoon or anniversary as its adults only.'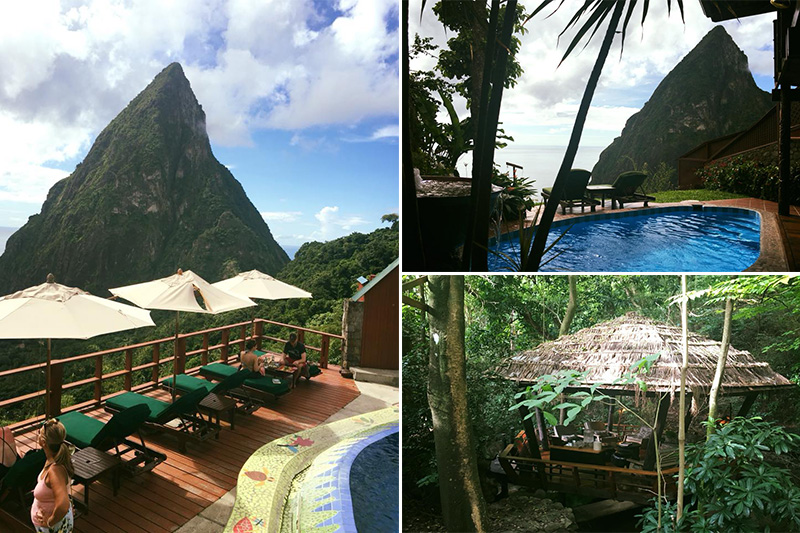 Sugar Beach, a Viceroy Resort
'Sugar Beach is in the perfect location right between the Piton Mountains and the white sandy beach. I would recommend this resort to honeymooners or couples of any age and families that wish to stay close by. It has a very classic and pristine feel with one of the best beaches around in St Lucia. The service is excellent as the staff are very warm and inviting.'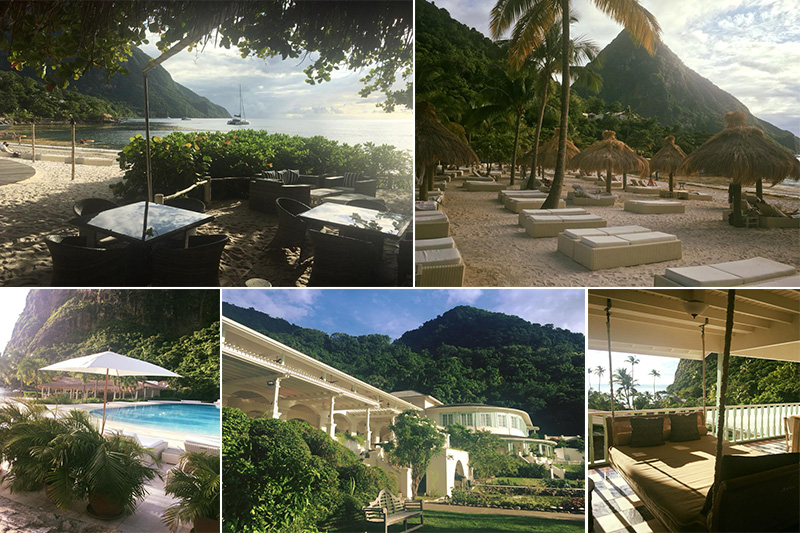 'The resort has a stunning spa set right in the rainforest with little lodges offering pure relaxation. The rooms are very white and felt very luxurious with views of the surrounded valley, certain rooms include a private plunge pool or swimming pool. Out of all the hotels I would say this was my favourite.'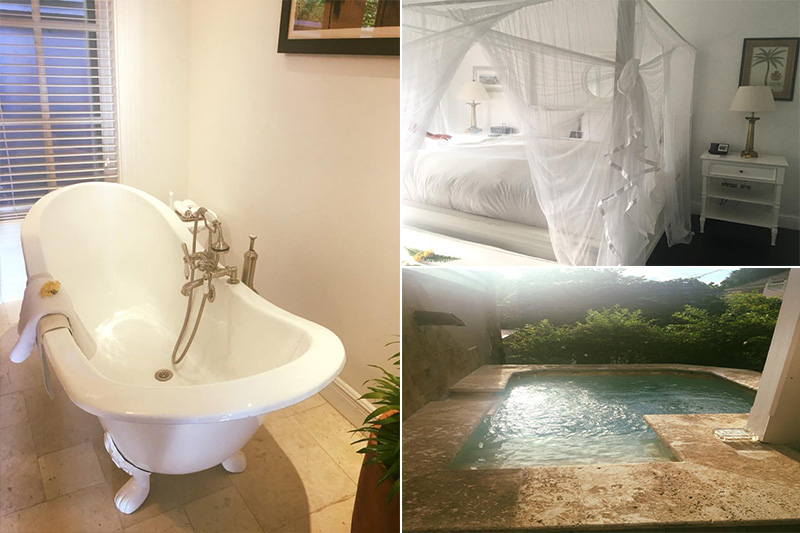 What to do in St Lucia
Horseback riding 
'We went horseback riding at Coconut Bay beach which was a great way to experience the beach as the guide took us all along the beachfront and let the horses go in the sea which was really fun.'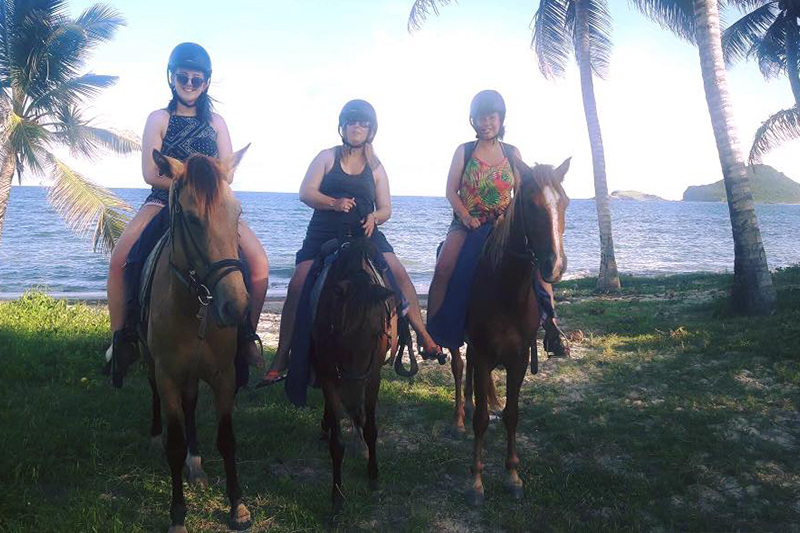 Ziplining
'We had a full day of excursion on the third day of our trip which included ziplining along 8 lines through the rain forest with views of the pitons.'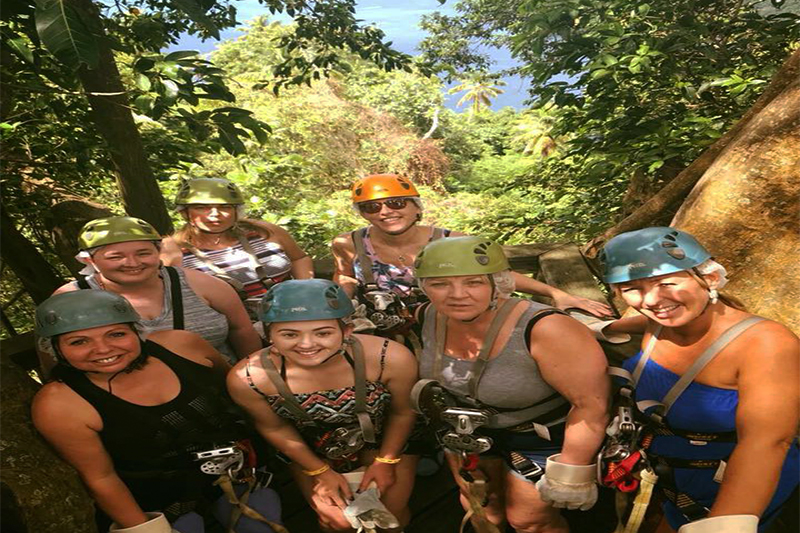 Volcano Tour with sulphur volcanic mud bath
'We also did mud baths which are made from volcanic mud and also swimming in waterfalls, this was a great day out and something different to do'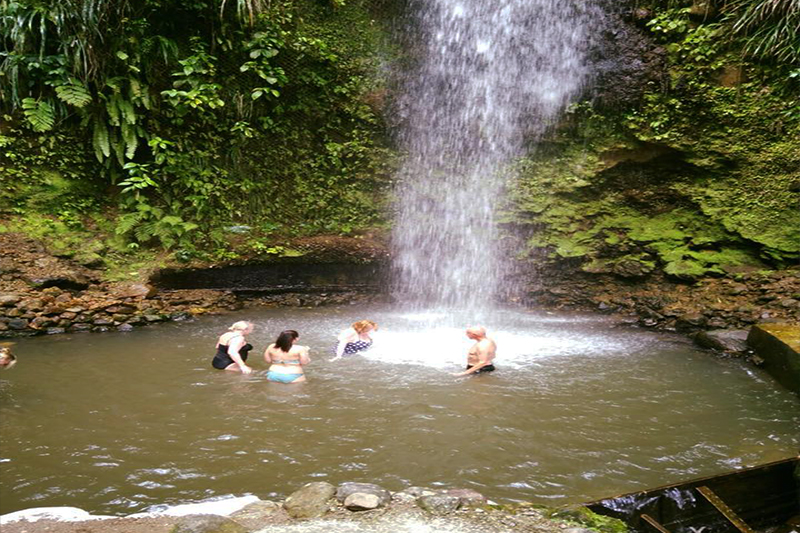 Street Party
'We went to a local street party called jump up which is a street party held every Friday night and is full of locals and drinks and street food. It is very lively and not for everyone but worth a visit if you want to try local nightlife.'
Hiking and climbing the Pitons
Although we didn't get a chance to do this, if you are feeling adventurous I would recommend, climbing or hiking one of the pitons. It takes around 4 hours to walk depending on your fitness levels but definitely worth doing if you are into nature walks and climbing.
Natasha's recommendations and tips for the St Lucia
1# Definitely recommend staying in a hotel that is near the piton mountains as they are such a big part of St Lucia
2# After visiting St Lucia, the hotels are so different, I would recommend doing a twin-centre. Stay in 2 hotels whilst you are there as each hotel has a different ambience and feel about it or you could combine it with Los Angeles or Miami.
3# Starting off your honeymoon in a lounge at the airport is a great way to start off in style and comfort. I would always recommend doing this for your honeymoon.
Inspired by Natasha's trip to St Lucia, one of the most romantic destinations in the Caribbean? Take a look at our St Lucia resorts here and contact us to book your dream honeymoon getaway