Honeymoon Dreams Wins Best Provider of Honeymoons & Wedding abroads at MAWA 2017
We are delighted to announce that Honeymoon Dreams won 'Best Provider of Honeymoons & Wedding abroad' for the second time running at the Midlands Asian Wedding Awards 2017.
MAWA showcase the best wedding industry brands in the Midlands and celebrate making a difference to this business market. MAWA is the first of awards ceremony to expose the leading Asian wedding suppliers, and we are thrilled to have won 'Best provider of Honeymoons and Weddings Abroad' from such an exclusive association.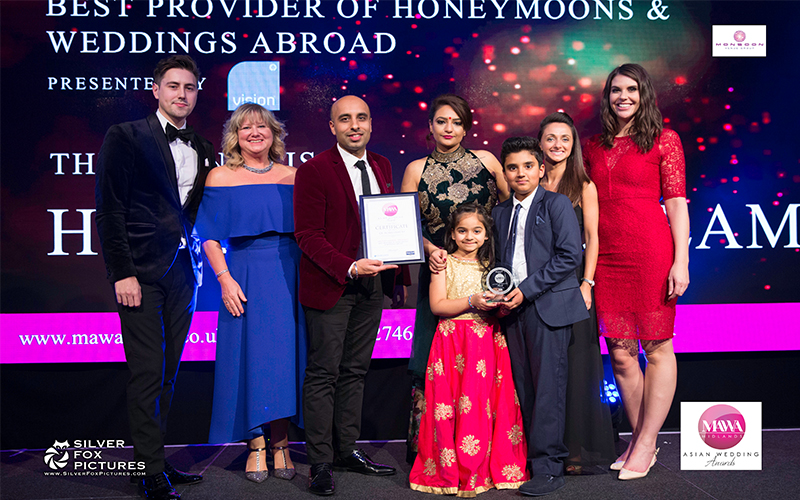 Attended by our Honeymoon Dreams Director, Lakh Hayer, our Head of Marketing Tom Pestridge, Head of Operations Caralyn Overs and Head of Finance Elaine Jeavons. The prominent awards event was held at the Vox Conference Centre in Birmingham's newly established Resorts World once again this Saturday the 11th November. The black tie event saw leading industry attendees come together for a night of award presenting, talented DJ sets and the very iconic stand up comedian Guz Khan.