Award Winning Honeymoon Company
We are proud to announce Honeymoon Dreams won 'Best Use of Social Media' at the leading awards for agents and agencies in the travel industry throughout the UK. The Travel Weekly Agent Achievement Awards recognises companies and agents who have made a profound impact on the travel industry and have shown a proven increase in business.
Honeymoon Dreams was also a finalist for 'Best Website' at the awards held down in London at Park Plaza, Westminster Bridge in April this year. We would like to take this opportunity to thank all our supporters and team of staff who help make Honeymoon Dreams an award winning agency and tailor make dream honeymoon packages for our clients.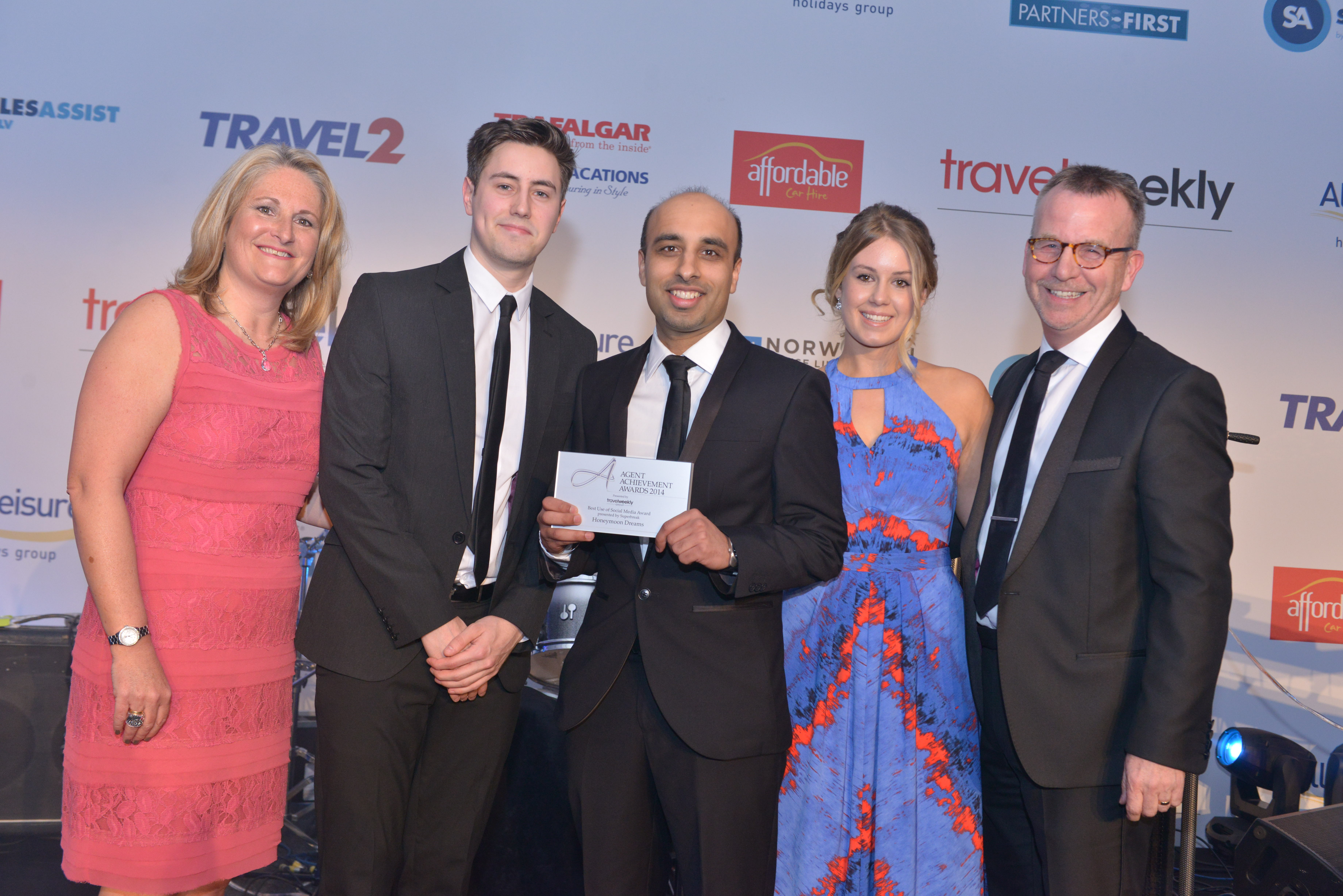 'Like' us on facebook and 'follow' us on twitter to keep up to date with all the latest honeymoon offers and information on the hottest hotels and destinations. If you're looking for some inspiration on destinations for your dream honeymoon, the Honeymoon Dreams Pinterest page is a great source of honeymoon inspiration.
Couples looking to tie the knot abroad will find out all the information they need from our wedding blog from what to wear on your big day, finding out if your wedding will be legal and all the hottest wedding destinations.  Looking for wedding inspiration? Head over to our wedding Pinterest page for great ideas on colour schemes and what shoes to wear for your beach wedding.
So, what are you waiting for? Call us today on 0121 440 6268 and book your honeymoon with an award winning agency!  Check out our beautiful honeymoon destinations and be inspired for your dream honeymoon.