4 of the most beautiful Greek Islands to visit on your honeymoon
If you're looking to pursue a romantic honeymoon a little closer to home, why not look to the idyllic islands of Greece. Whether you're looking for a postcard perfect location, yacht charter in Greece or a cultural capital, we've got the list you need to make you decisions. Read on to discover 4 of the most beautiful Greek Islands to visit on your honeymoon.
Mykonos
Known for its whitewashed walls and colourful exteriors, Mykonos is home to a lively nightlife, which attracts world-renowned DJs from around the globe. A colourful nightlife isn't the only famed aspect of this tropical island. Its winding alleys filled with shops and cafes, the clear blue seas and sandy shores, and the picturesque beaches. Wine lovers should take up the chance to visit Mykonos Vioma Organic Farm and Vineyard where you can cycle through the vineyard and take in the views before enjoying a delicious meal with fresh and organic produce.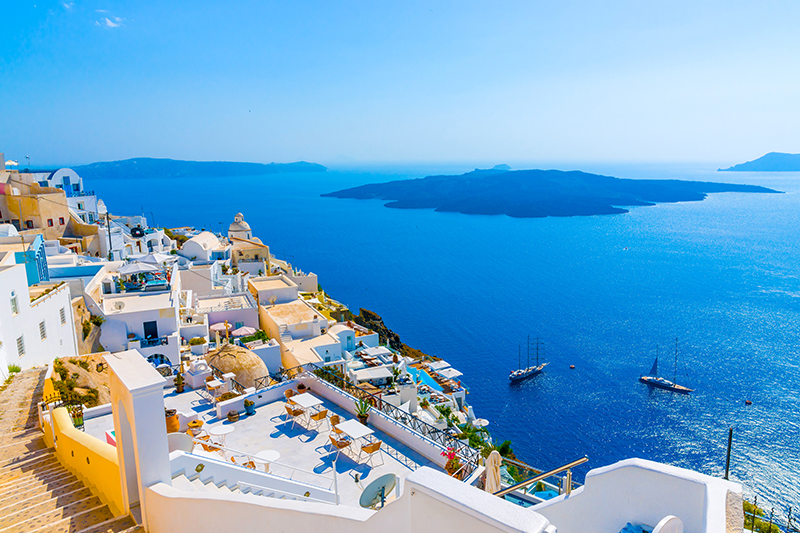 Santorini
Santorini is loved for its rugged landscape and white stained villages, due to the volcanic eruption in the 16th century; Santorini sits high above sea level offering the most stunning panoramic vistas. When you're not sipping on a cocktail admiring the azure ocean views, you can explore this island further with its many excursions. Why not get your comfy shoes on and head to Santorini's Volcano boat trip, witness the sights of hot fumes releasing from the crater, swim in the volcano's sulfur hot springs and healing swimming pools, and feast your eyes on some truly spectacular vistas of the Caldera from the volcano.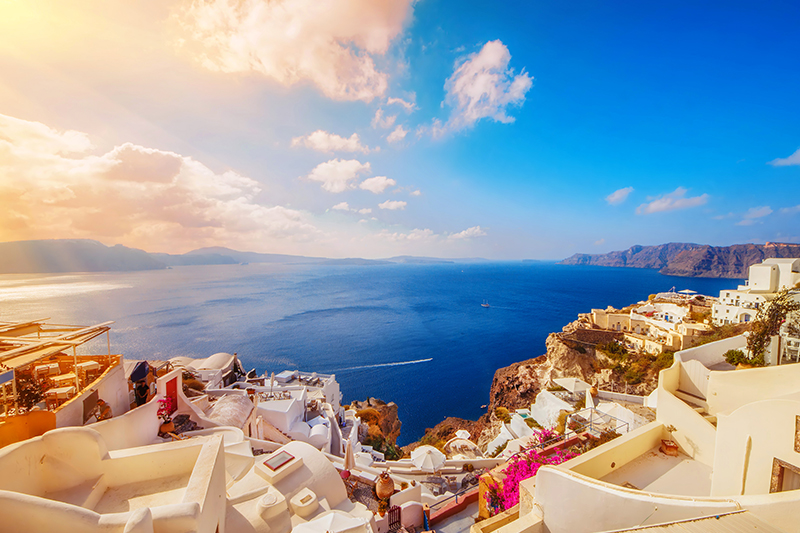 Zakynthos Island
Image pristine sandy beaches, azure blue oceans and green dusted mountains and you've got yourself a picturesque Greek Isle called Zakynthos. On this beautiful and enchanted island you will find the postcard perfect Navagio Beach, also known as Shipwreck Cove, this beach is popular for its remote location, enveloped by a majestic mountain wall with a white sandy blanket and clear blue waters. A must-see while on this enchanting beach is the Shipwreck boat, which can also be accessed by boat from the island's capital of Zakynthos.

Kos
Rich with Roman and Greek heritage, Kos is the perfect Greece honeymoon destination for culture seekers. Explore the ancient ruins in Asklepion, make a visit to Kos Town castle or go on a historical walk through the Western Archaelogical Zone, which is steeped with ancient history. Kos is renowned for its beautiful sandy shores with many of its beaches receiving the certificate of excellence on Trip Advisor, including Agios Stefanos beach, Tigaki beach and Paradise beach.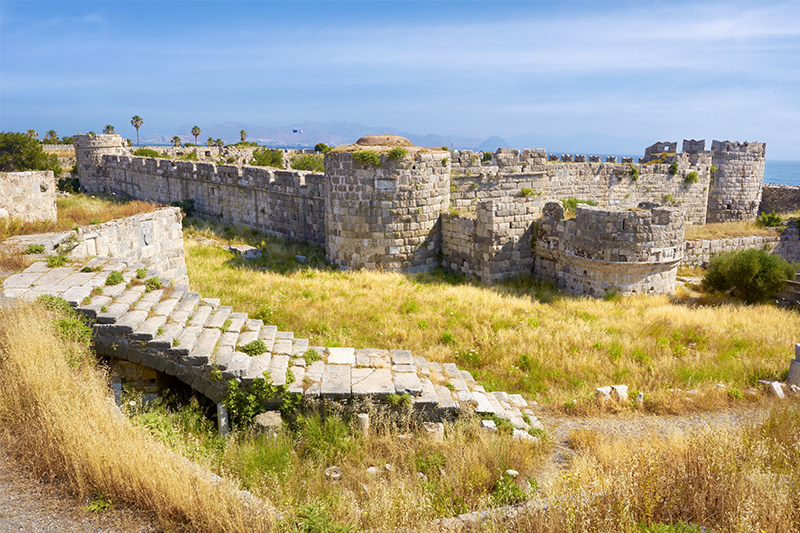 Are you inspired with our 4 of the most beautiful Greek Islands? Contact us today to discuss your honeymoon plans.