10 Reasons to Visit the Cook Islands
Floating in the dream-like South Pacific are the stunningly sun-drenched Cook Islands. Fringed by shimmering cerulean lagoons, this captivating cluster of tranquil isles is more than just a place to top up your tan. With tropical flora, myriad wildlife, and a culture steeped in Polynesian and Maori traditions, this is a destination of discovery and delight.
A honeymoon here is a truly unique experience – one of exoticism and wonder, of thrilling adventures and serene relaxation. Immerse yourself in the kaleidoscopic culture of this soul-stirring place and make memories that will last a lifetime.
1) Blissed out beach days 
A pristine beach might be the first thing that springs to mind when you think of the Cook Islands – and for good reason. Each of the 15 islands here are fringed by dazzling white sands and you'll be spoilt for choice as to where to lay down your beach towel. At a push, Aroa Beach on Rarotonga might be crowned king for its secluded location, crystalline waters and breathtaking marine life – everything from giant Moray eels to technicolour unicornfish!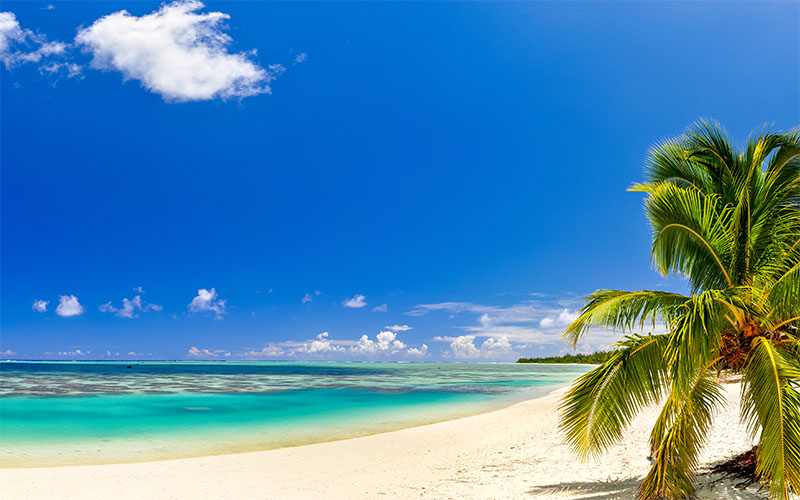 2) Captivating culture
If you're keen on culture then the Cooks Islands will surely thrill. Settled in the 6th century by Tahitian migrants, the islands have been influenced over the centuries by myriad settlers from across the world. Traditions are predominantly drawn from Polynesia and the country's official language of M?ori K?ki '?irani is similar to New Zealand's indigenous M?ori language. Visit Te Ara Museum on Raratonga for insight into the islands' heritage.
3) Fabulous feasts
The Cook Islands are a haven of flavour-packed treats. One of the best ways to sample some of the local cuisine is by visiting a food market and the Muri Night Market is one of the best. A thriving hub of stalls and live entertainment, you'll likely be drawn in by fragrant curries, sizzling barbecue and cream-laced coconut bubble waffles. Try the lemon-tinged Ika (marinated raw fish served with onions and coconut cream) for something truly special.
4) Immersive island nights
Island nights are to the Cook Islands what a luau is to Hawaii. A blend of thrumming beats, lively traditional dance, colourful costumes and delicious cuisine, there's no better way to immerse yourself in the Cook Islands' captivating culture. Island nights are held at a variety of resorts across Aitutaki, Atiu and Rarotonga. Pre-book your place online to ensure your place.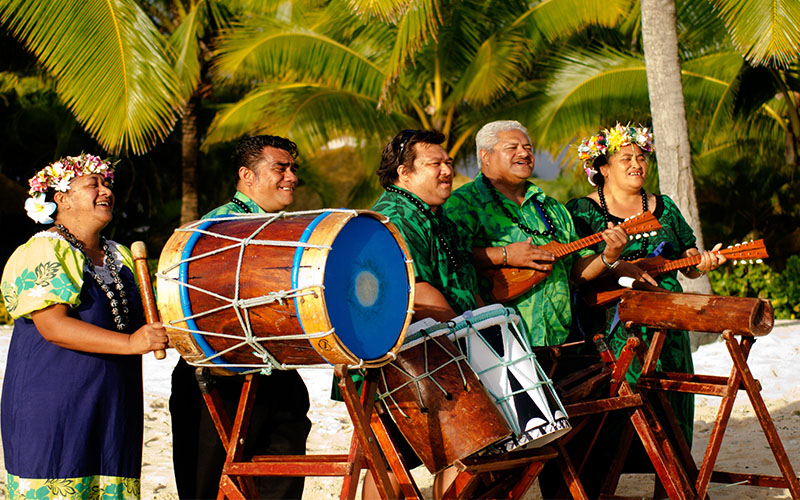 5) Soul stirring sunsets 
There's nothing quite like a sensational sunset to set the scene for a romantic night. With a Cook Islands honeymoon, you'll find yourself willing the day to end simply so you can witness another sizzling spectacle. Painting the sky with fiery terracottas, blush pinks and dusky indigo hues, every sunset here is truly a sight to behold. Drift to Rarotonga's Titikaveka Beach and watch the heavens blaze as night approaches.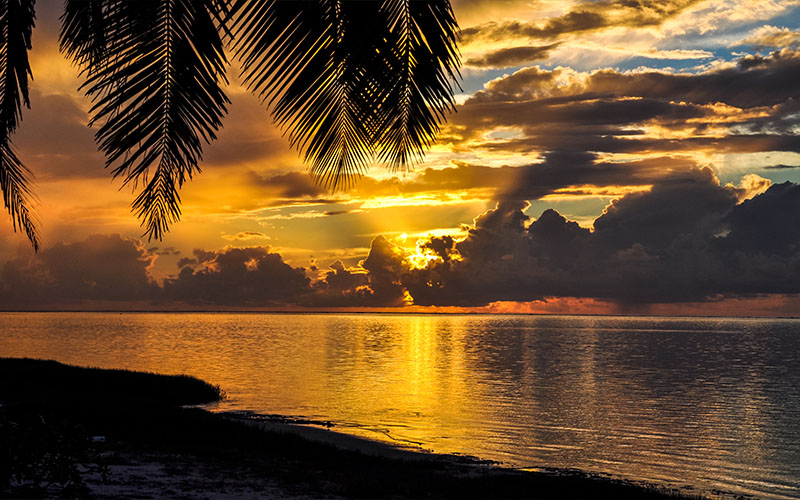 6) Fragrant flora
All of the islands are swathed in tropical flora and the delicate scent of native plants adds to the immersive experience of any Cook Islands stay. For an unforgettable insight into the islands' natural beauty, meander with your loved one through Maire Nui Botanical Gardens. From quirky flowering ginger to visually stunning yellow hibiscus, this place is a veritable wonderland of plants and greenery. Round off your visit with a cup of organic tea in the inviting onsite cafe.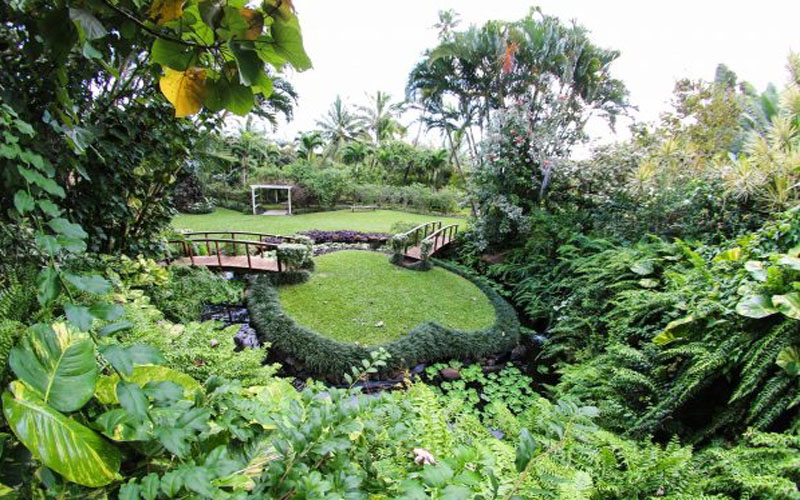 7) Spiritual encounters
Cook Islanders are big on church. Christianity was brought to the islands by British missionaries and has since become ingrained in island life. Even if you aren't religious, joining in with a Sunday service is an unmissable experience and offers further insight into the local culture. Seek out your nearest white-washed sanctuary and marvel at the colourful threads of the congregation as they raise the roof with heartfelt songs of praise.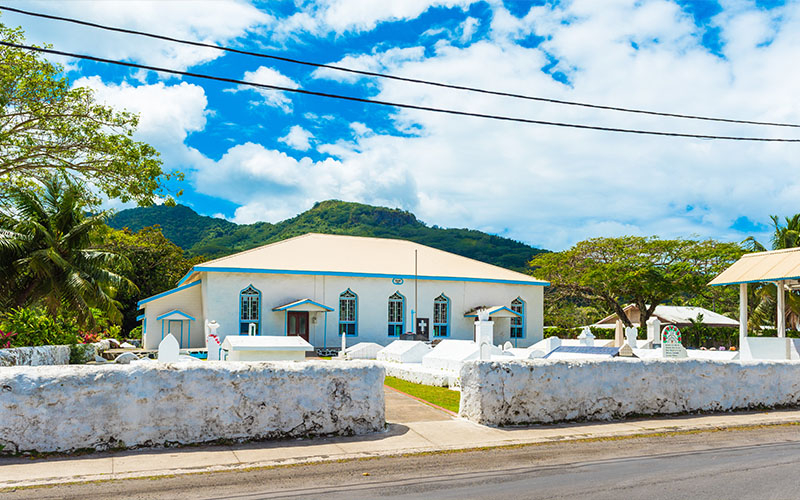 8) Awe-inspiring Aitutaki
Aitutaki is possibly the closest you'll come to paradise. Referred to by some as 'Honeymoon Island', this charming place is a secluded haven of exquisite beaches, tropical flora and unbelievably bright turquoise lagoons. A trip here is easy enough – just a short flight from Rarotonga where you'll likely arrive to a serenade of ukelele music. It's more than worth the effort for its dream-like surrounds and the chance to unwind with your special someone in picture-perfect privacy.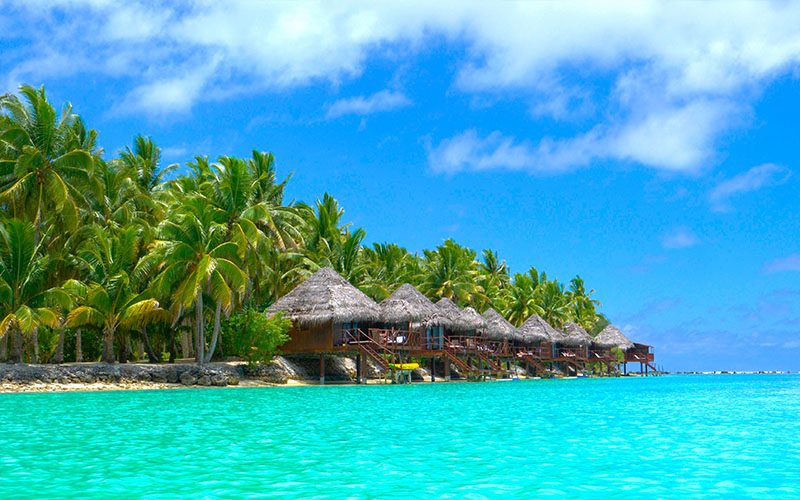 9) Time out with the turtles
Nothing says tropical paradise like swimming with turtles. Add an extra element of wonder to your Cook Islands honeymoon by taking a dip with some of the ocean's most captivating creatures. A sea scooter safari is one of the more unique ways of seeing these charming sea-dwellers. Plunge down into the cerulean depths for a soothing swim among graceful green turtles and speckled hawksbills.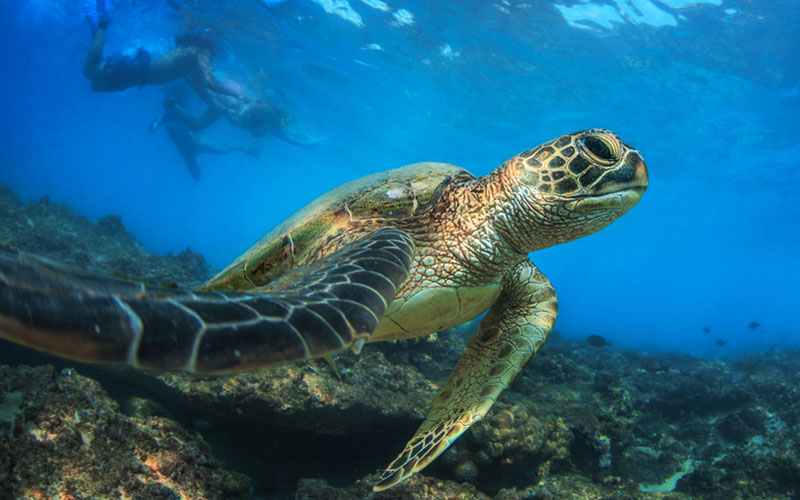 10) Say it with pearls
Out on the remote atolls of Rakahanga and Manihiki, expert pearl divers bring shimmering precious spheres up from the dusky ocean depths. Head to Avarua and select your own sleek souvenir from among the iridescent pearls that adorn retailers' counters. From hues of deep green to traditional opalescent silver, each pearl is stunningly unique and can be worked into an item of jewellery for you to enjoy over the coming years.