Tour Overview
In the stunning Sapa region of Vietnam you'll find Muong Hoa Valley. To describe this place as picturesque would be a rather dramatic understatement – with rolling emerald hills lined with lush rice paddies and countless sleepy villages housing some of Vietnam's most ancient tribes, this is a place of astounding natural beauty and rich cultural heritage.
Set aside a full day to explore this evocative location, trekking along trails to remote vantage points where you can guarantee some fabulous honeymoon selfies. You might wind your way along the banks of the Muong Hoa River, discovering quaint clusters of historic houses where the Hmong people continue to live. Mingle with friendly locals, learning about their traditions and lifestyle while soaking up the sights of one of Vietnam's most unspoilt regions.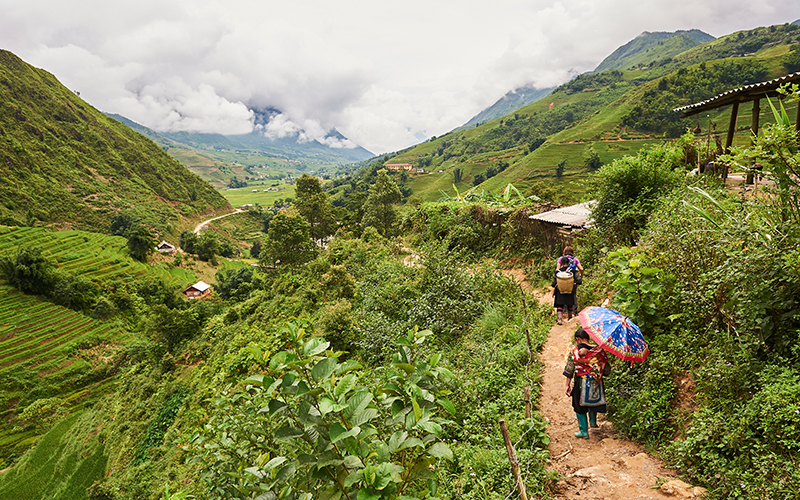 Further Information
A day trip to the Muong Hoa Valley is inescapably multi-sensory. Enjoy an immersive experience here, making memories among the lush landscape that you and your special someone can treasure forever.
Back to Vietnam