Tour Overview
Reach exhilarating heights on this breathtaking cable car and oriental village excursion, where you'll reach the steepest village in Asia and see incredible vistas of scenic mountain backdrops.
You will begin this incredible tour with a cable car ride to the top of Mount Mat Chinchang where you'll enjoy a bird's eye view of Langkawi. The cable car is renowned for being the longest suspension in the world between two stations, as well as being built without constructing any roads through the jungle.
The highest part of the tower is a 72 meters where you can enjoy sublime sceneries of the highlands. After you've experienced all the pleasurable views, you will head to the Oriental Village.
Enjoy an afternoon of shopping, from souvenirs, clothing and a variety of restaurants. You can also take a look into the history of Malaysia at one of their Museums, which includes a tiger exhibit. If you're feeling a little tired after all the sightseeing and retail therapy, check yourself in for a spa treatment. Other activities available at the Oriental village include elephant rides, Segway tours and quad biking!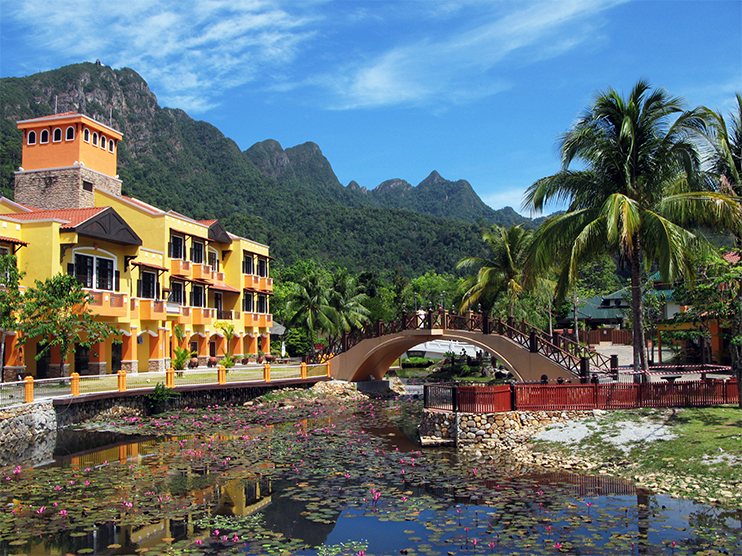 Further Information
The Cable Car and Oriental village tour lasts around 3 hours and operates all year round from 10 am or 2pm.
Are you interested in adding the Cable Car and Oriental Village tour into your Malaysia honeymoon itinerary? Contact us today!
Back to Langkawi