Top reasons to honeymoon at Petit St Vincent
Your dream honeymoon should be about privacy, romance and adventure. Therefore, how about a trip to Petit St Vincent, the ultimate hideaway in the Caribbean for you and your partner. This resort is the smallest island and tucked away along the southern tip of St Vincent and the Grenadines. Without any distractions of Internet, phones or television, this secluded resort provides the perfect opportunity for honeymooners or couples to switch off from the world and relax and unwind together. We've gathered our top reasons to honeymoon at Petit St Vincent, read on to discover what they are….
Luxurious Accommodation
The secluded hideaway, Petit St Vincent (PSV) offers 22 newly renovated one bedroom cottages and two bedroom villas with screens and air-conditioning.  Spread out for maximum privacy and comfort, each room is free from distractions such as no TV, telephone and Wi-fi giving all couples and honeymooners the perfect ultimate escape from the world. However, to keep you occupied the cottages and villas on the beachfront or nestled high up on the hillside, offer sublime sunset or beach views of the island. Not only that, If you are in need of room service a butler is provided, you'll need to hoist the flag outside the cottage.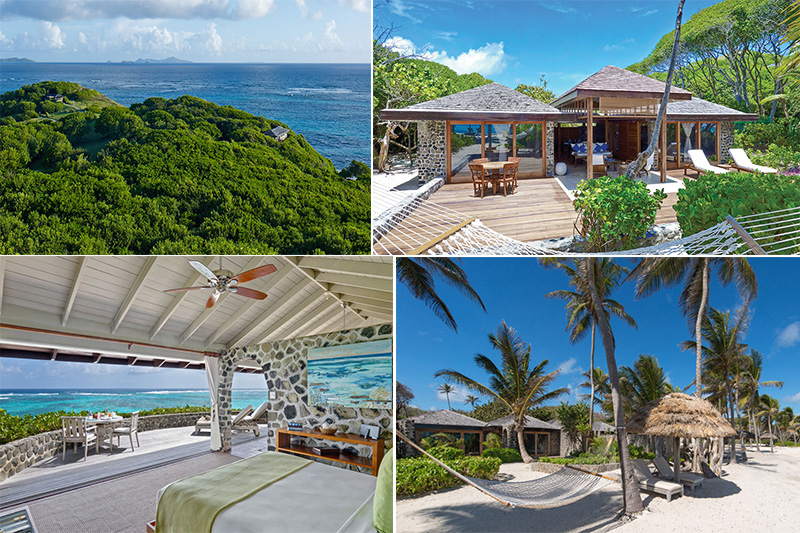 Indulge in the tree top spa with Balinese style treatments
Nothing beats indulging in a world class private spa for you and you partner. The newly created Treetop Spa at Petit St Vincent is nestled on the tropical hillside offering gorgeous views of the ocean and beach. It has four treatment rooms and is built from local driftwood, coconut trees and other natural wood. The four treatment rooms run by Balinese and Caribbean therapists come complete with a relaxation deck and secluded outdoor showers. With no TV and Wifi to distract you, you will both have plenty of time to relax and be pampered by the Balinese inspired spa offering rejuvenating treatments to help you unwind in the open air of the Caribbean. A variety of couple treatments are offered including a foot bath, foot massage, exfoliating scrub, Balinese massage, manicure and facial for her, also a pedicure and reflexology treatment for him. This is the perfect way to treat you and your partner on your honeymoon whilst capturing the beauty of the Caribbean. Not only that you can do a spot of Yoga to rejuvenate, PSV offer two open air yoga pavilions for guests to practice peaceful Yoga.
 Take a sailing trip to Tobago Cays
If you both feel like getting away from the resort then take a sailing trip to the Tobago Cays. This is a must if you're in St Vincent and the Grenadines, as no visit is complete without this. Embark on a romantic 20 minute speedboat trip to the tiny coral islands with pure white sands. The calm crystalline lagoon is famous for its beautiful marine life from bright colourful fish to spectacular sea turtles and other variety of species. It's also the perfect spot for snorkelling and swimming through the crystal clear sea, or you can relax on the sugar white sands. You and your loved one will make wonderful memories at Tobago Cay.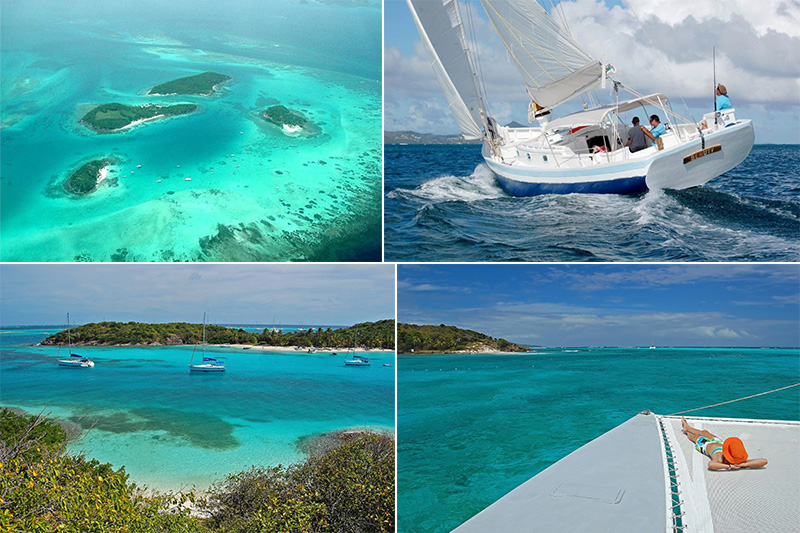 Romantic dinner for two
Whether it's a romantic dinner for two over the sea on a pontoon or a romantic picnic with a bottle of wine on a secluded beach. Petit St Vincent also has several amazing restaurants to tantalize your taste buds, serving international dishes with an emphasis on locally grown or caught produce ingredients. The main restaurant and bar has a relaxed but elegant feel with beautiful views over the sweeping lawns and nearby harbour. However, the beach bar is more casual where you can dine with your feet in the sand just steps away from the Caribbean Sea. It's perfect for lunches and romantic dinners under the stars prepared by talented chefs. The weekly sunset beach BBQ's are the highlight of the bar with Caribbean music and locally caught seafood such as fresh lobster. Nothing more romantic then enjoying a lush cuisine with barefoot luxury on the beach and sipping cocktails or chilled champagne by sunset.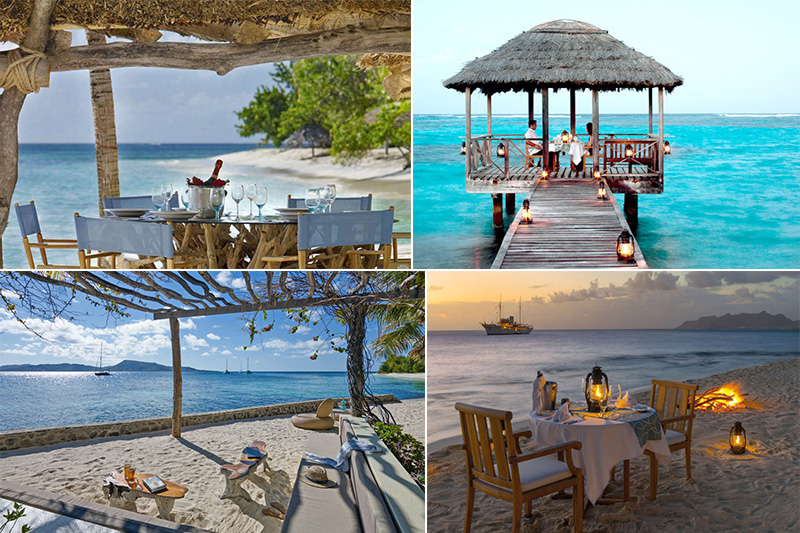 Inspired with our top reasons to honeymoon at Petit St Vincent? Contact us today to book your secluded romantic honeymoon on 0121 440 6268