Top 10 Romantic Places to Visit in India
India is a country of contrasts with beautiful beaches, palaces, lakes and mountains. With its vibrant colours, cacophony of noise and smells of flowers and spices it is an assault on the senses and is undeniably beautiful and to many, the most romantic country in the world. Read on to discover the top 10 most romantic places to visit in India…
The Taj Mahal, Agra,Uttar Pradesh
The most romantic place in India must surely be the Taj Mahal at Agra. This magnificent and extravagant ivory white mausoleum was built by 2,000 men over 20 years in the 17th century. It was commissioned by Emperor Shah Jahan to house the grave of his most loved wife, Muntaz Mahal. The Taj Mahal is the eternal monument of love and is seen at its best when approached from the water.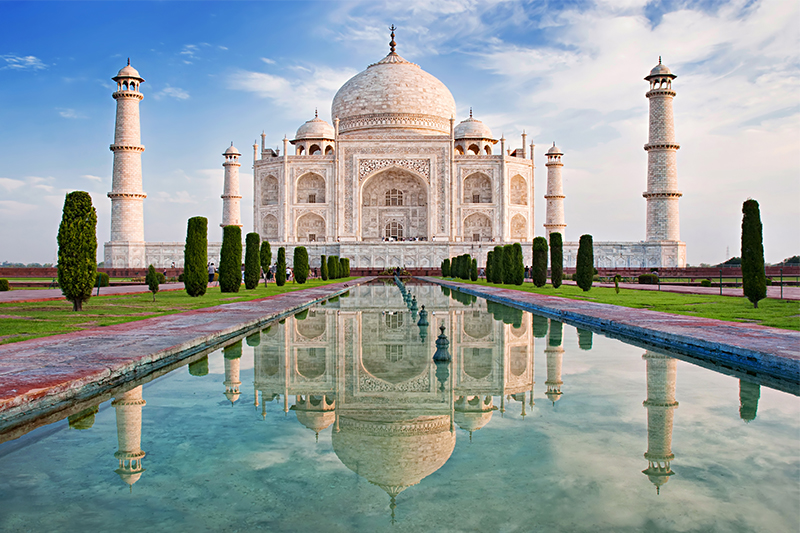 Manali, Himachel Pradesh
Manali is a little town situated 2,050 metres above sea level in Himachel Pradesh and is surrounded by snow capped mountains. It is a romantic destination, particularly those who enjoy snow sports in the winter but during the summer, it has delightful views of the wonderful landscape. Revel in the adventurous side as there are great funs things to do like paragliding, rock climbing and hiking. This place is perfect for adventurers and honeymoon couples to visit whatever the season.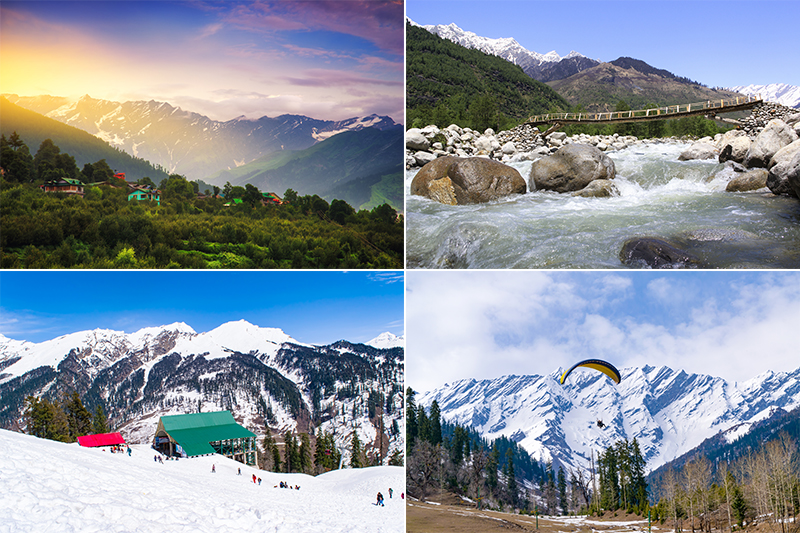 Jaisalmer (The Golden city), Rajasthan
In sharp contrast, Jaisalmer is the 'golden city', a medieval trading centre that stands in the heart of the desert and earns its name from its sandstone buildings. With so much to explore there with its huge temples and rolling sand dunes, there is the chance to stay overnight in a luxury tent in the desert and enjoy the inky night with excellent views of the constellations and numerous shooting stars. What could me more romantic than this a night under the stars in the desert with your loved one?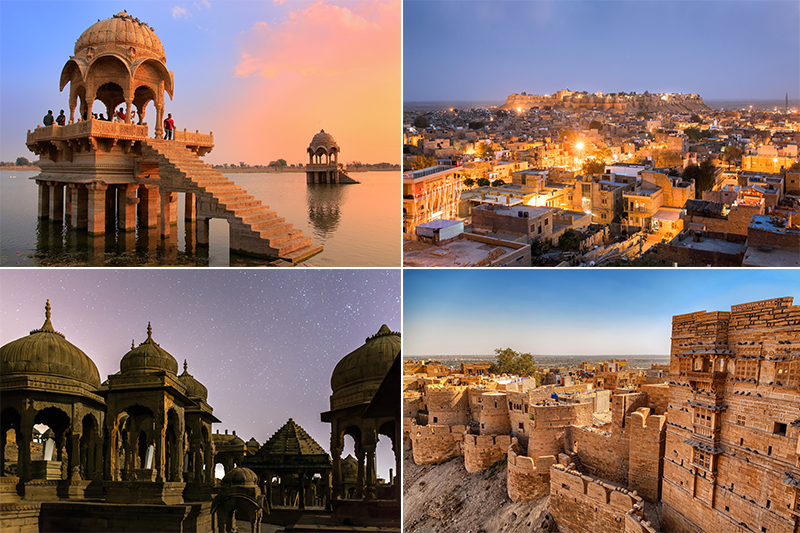 Udaipur, Rajasthan
Udaipur in Rajasthan is probably the most romantic city of all with its white-hued palaces, beautiful lakes to old winding streets with colourful bazaars.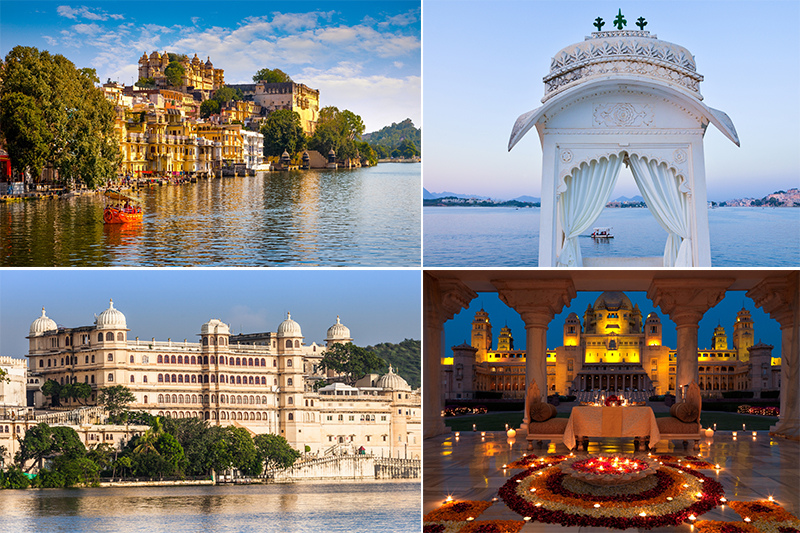 Jodhpur, Rajasthan
Jodphur is a medieval town in Rajasthan that has the nickname 'the blue city' as many of its buildings are cobalt blue. Overlooking the town is Mehrangarth Fort which is built in red sandstone and stands high on a cliff.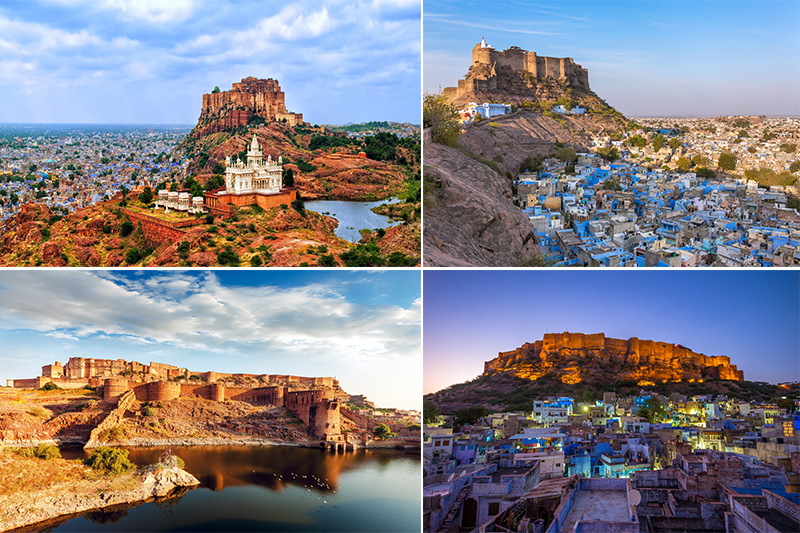 Darjeeling, West Bengal 
When you talk of India, it is hard not to think of tea and the hill station at Darjeeling which is fun to explore. The journey is on an old train run by the Himalayan Railway and the scenery is so special that the railway track is UNESCO listed. Darjeeling itself is very relaxing and it is lovely just to relax and wander in the tea plantations and enjoy a fresh cup of Darjeeling of course.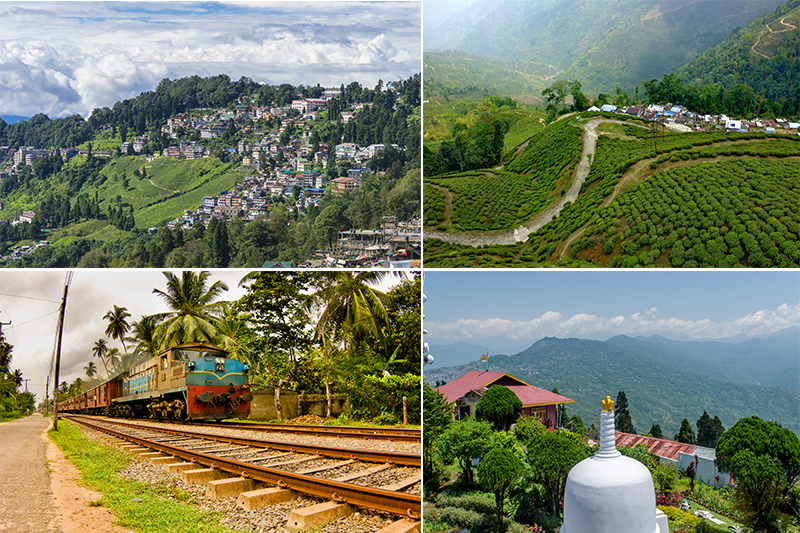 Lakshadweep
There are plenty of excellent beach destinations in India and Lakshadweep is a particularly romantic one as it is the only coral atoll in India with the clear azure waters of the Arabian Sea, white sandy beaches and numerous palm trees. There are a number of uninhabited islands and the main ones are relaxing with plenty of water sports to enjoy – particularly diving.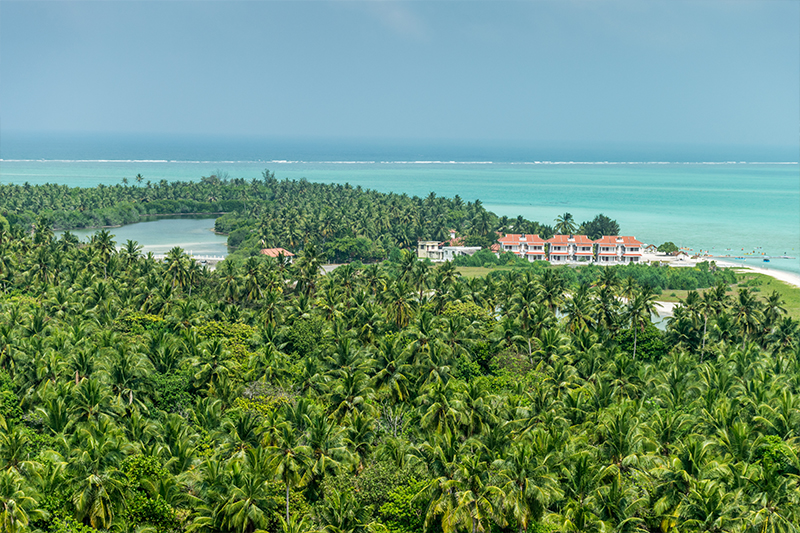 Goa 
Goa is a small state in western India that was once a Portuguese colony and already has the reputation of being the perfect exotic beach honeymoon destination. There are glorious sandy beaches, beautiful hotels, animal reserves and colourful nightlife and as the sun sinks in the sky, the place to be, is the fort at Chapora.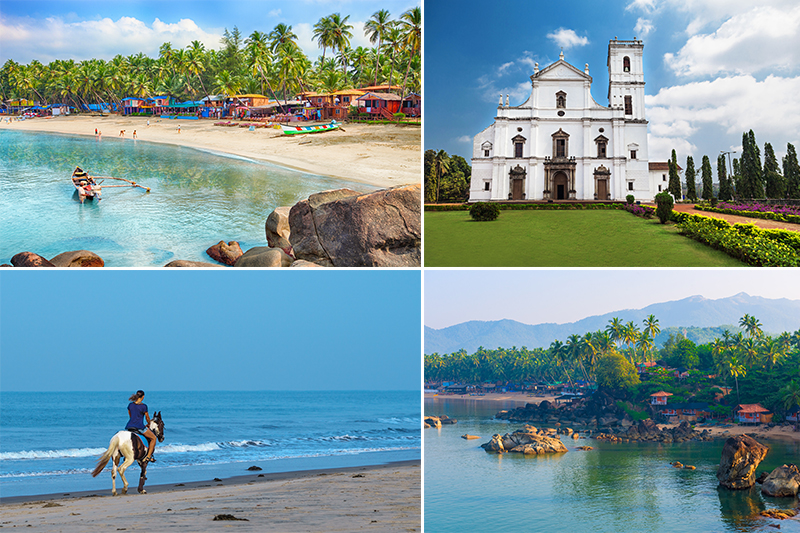 Pondicherry, Tamil Nadu
Known as 'Little Paris', Pondicherry in Tamil Nadu (Southern India) is a delightful little town with elegant French architecture and leafy streets. There are lovely beach promenades to enjoy with views over the Bay of Bengal.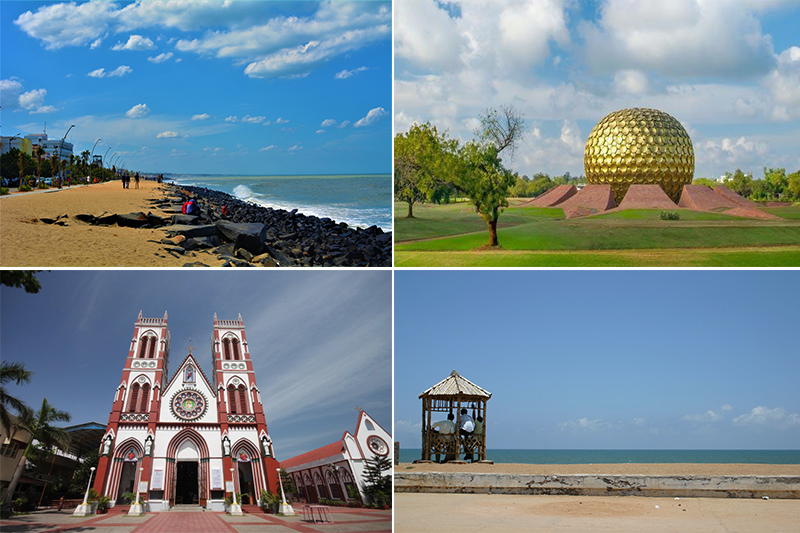 Kanyakumari, Tamil Nadu 
Kanyakumari is situated at the tip of the Indian continent at Chira Poumami which means 'full moon'. It is where the waters of the Indian Ocean, Arabian Sea and Bay of Bengal converge. A 3000 year old temple stands on the shore and the sunsets here are spectacular.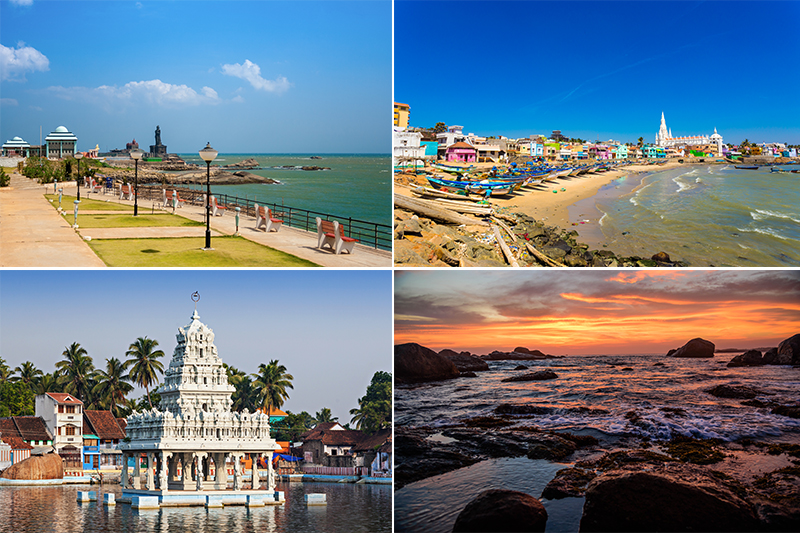 There are just so many romantic places to visit that a honeymoon is nowhere near long enough and will barely scratch the surface. There is leafy Kodagu with its aromas of coffee and spices, Kumarakom in Kerala, Srinagar and Rann of Kutch (the desert between India and Pakistan). These are just a few other places to consider. You could visit India for 20 years and still feel that you didn't know it too well.