Things to do on your Honeymoon in Hawaii
Hawaii is renowned for its volcanic peninsula set in the Central Pacific. It attracts many honeymooners and couples to its island for its pristine beaches and incredible volcanic sights. If you're planning a honeymoon to Hawaii, read on with our top things to do on your honeymoon in Hawaii.
Hawai'i Volcanoes National Park
Stand in awe as you discover the displays of a least 70 millions years of volcano activity, including the summit caldera of Kilauea, which is one of the world's most active volcanoes. Explore the sights of caves, formed as lava tubes and volcanic vents for a unique insight into the majestic geographical sights. If you visit Hawai'i Volcanoes National Park with good weather conditions, you may get to see live active lava flows!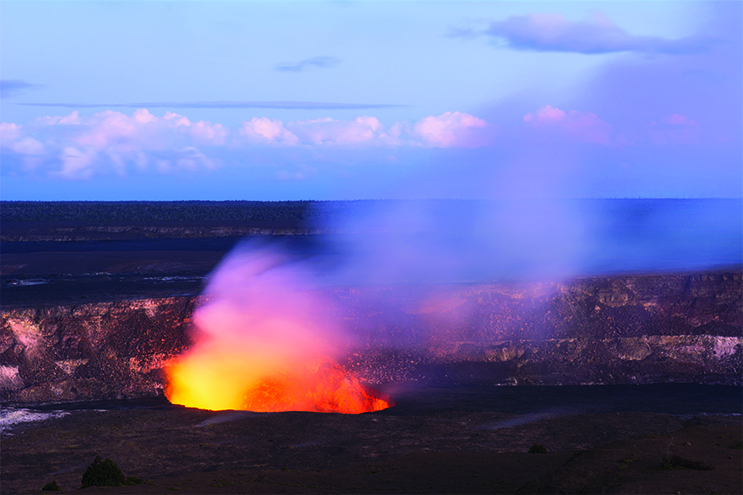 See the stunning beaches
World-famous Waikiki Beach is known for its calm waters and is often used as a place to take surfing lessons or paddle a canoe. Once you've gotten to know your 'ripples' from your 'Cat's paws' you may want to head to Waimea Bay, with its reputation of monstrous waves to challenge the most courageous of surfers!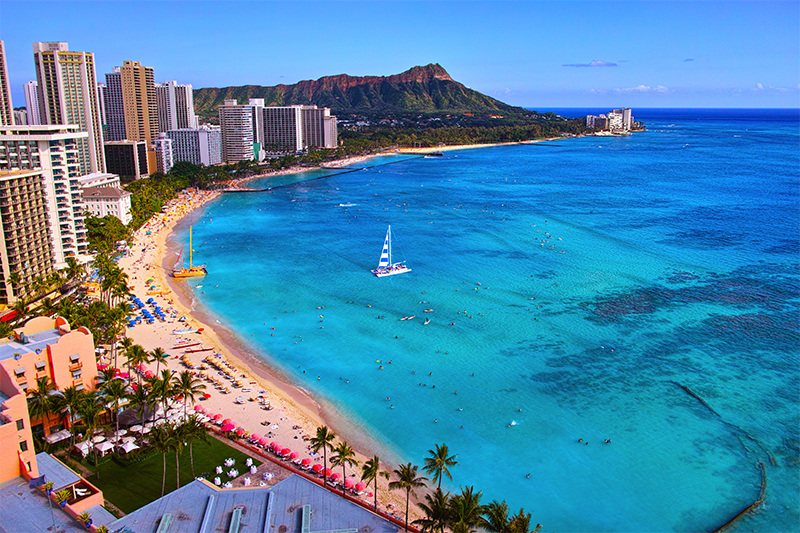 Discover Hawaii's Scenic Side
Discover the untouched beauty of Hana, situated in Maui, where winding roads through lush green landscapes take you away from Hawaii's familiar sights. Spend a day driving through curved roads on the outskirts of the coast, which brings you to a small town, nearby lush waterfall pools, local markets and temples. A must-see is the Garden of Eden, with 26 acres of tropical gardens for the perfect picnic spot and impressive coastal views.
Visit Iolani Palace
Iolani Palace is a national historical landmark, with it being the only official residence between 1882 and 1893 of the Hawaiian Kingdom. You'll sense the royalty the moment you step in, from the American Florentines ambience to the impressive swords and jewellery gallery on the basement level.
Puu Pehe (Sweetheart rock)
Puu Pehe, also known as sweetheart rock, is situated on the southern coast of Hulopoe Bay. Along with its romantic tale of two lovers, Puu Pehe is a picturesque rock situated between Manele and Hulopoe Bay, enveloped by the glistening Ocean. To reach the top you will need to take a 15-20 minute hike, and the views are worth it, where you can enjoy a spot of tranquility while spotting spinner dolphins!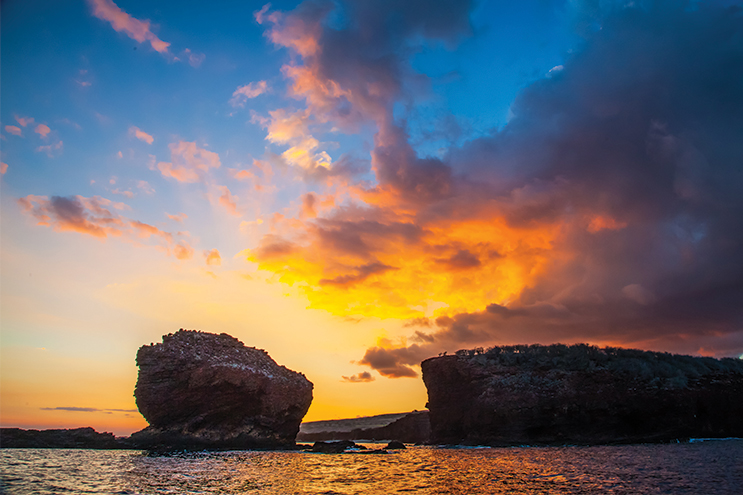 Island hop to Molokini Crater
Molokini crater is a volcanic atoll off the south coast of Maui. Curved island are remains of an eruption and is now used as a place to experience outstanding marine life. Spot over 250 varieties of endemic fish and marine life including the parrot fish, black triggerfish, the Bluefin trevally and the raccoon butterfly fish while snorkeling the clear lagoon. If you want to delve deeper into the Ocean, why not go scuba diving where you'll spot sharks, dolphins, octopus and eels.
Inspired with our top things to do on your honeymoon in Hawaii? Why not browse our luxury resort in Hawaii here