Best destinations for a safari and beach honeymoon
Your honeymoon is a once in a lifetime, magical experience and must therefore include absolutely everything possible on your wish list. For many, that means the romance and relaxation of a luxurious beach holiday, as well as all the thrill and excitement of a safari.
The wonder of Africa is that it really can offer it all: long, lazy afternoons on white sands and days out in the wild, with the natural world close up.
Make memories together as you explore this rich and varied continent from the back of a jeep or while scuba diving in crystal waters. Experience the warmth of an African night under canvas in the wild or while dining by candlelight as you gaze out across the Indian Ocean.
Beautiful Botswana and magnificent Mozambique
Seeing is believing when you head off on safari in breath-taking Botswana. Spend time in the glorious landscapes of the Okavango Delta, Moremi Game Reserve and Chobe National Park. Catch sight of such wonders as the lion, leopard and elephant, as well as black rhino if you are lucky. Visit the impressive the Kalahari, home to herds of game that roam beneath open skies. Stay in permanent safari tents or chalets, many with fans and air-conditioning.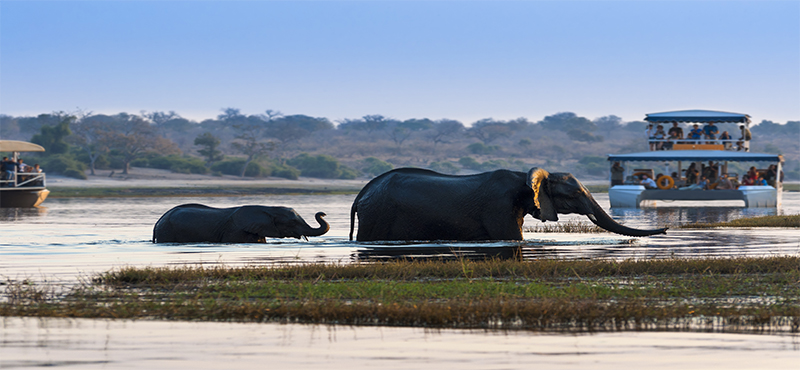 Complete your honeymoon by heading from here to the jewel in Africa's crown, Mozambique. Fly easily via Johannesburg and unwind on the country's Indian Ocean coastline or one of its exquisite islands. Try beautiful Bazaruto, renowned for its white beaches and clear waters, or stay on the Quirimbas Archipelagos, with its coral reefs and dolphins. Go swimming, try diving and simply soak up your serene surroundings.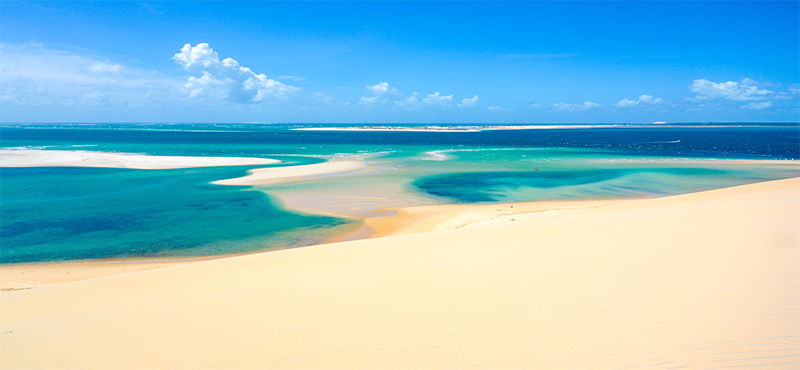 Incredible Kenya has it all
Head to splendid Kenya for your honeymoon and find everything you need from both an exhilarating safari and a fairy-tale beach break. Visit the famous Maasai Mara National Reserve, an area of astounding savannah wilderness where you can spot lions, cheetahs, elephants, zebras and hippos. Marvel at the wildebeest as they migrate across the plains here. Head to Amboseli National Park, to see great herds of elephants set against the striking backdrop of Mount Kilimanjaro. We suggest staying at the beautiful Mara Serena Lodge.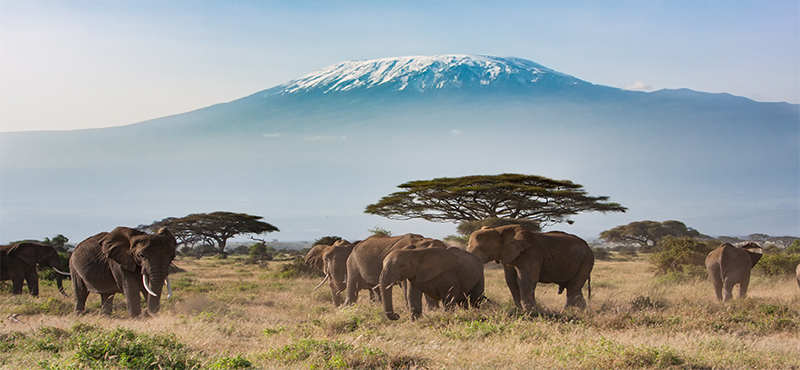 Continue your honeymoon on the gorgeous Indian Ocean coast. Head to Mombasa and then on to the picture-postcard Diani Beach, with its stretching sands and turquoise waters. Nyali Beach and Shanzu Beach are also popular choices for honeymooners as they offer luxurious accommodation and plenty of activities, as well as opportunities for quiet relaxation.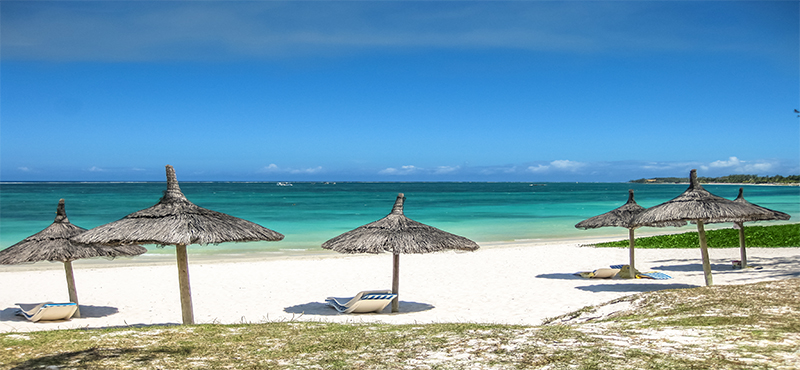 Stunning South Africa and marvellous Mauritius
The unique beauty of South Africa makes it a magnificent place to start your honeymoon. Book a safari in the Kruger National Park, for example, which is renowned for its opportunities of spotting the big five: lions, leopards, rhinos, elephants and buffalos. Also enjoy incredible sightings of vultures and eagles. Stay in luxury lodges and tents here too, some with access to pools and spas. We suggest staying at the stunning Thornybush Game Reserve.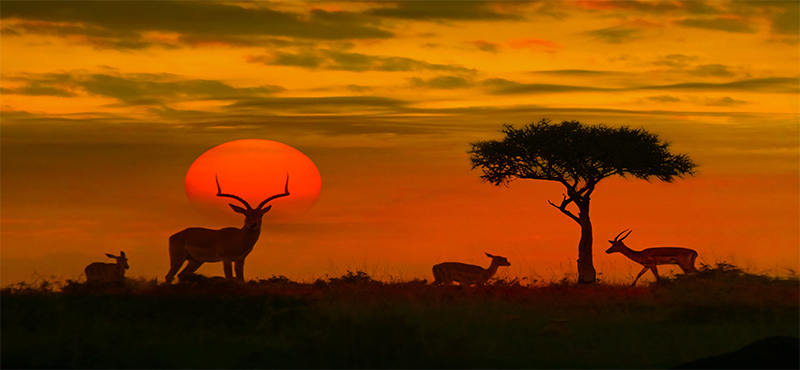 From South Africa take a four-hour flight to enchanting Mauritius, where you can lie on the beach and recall your great safari adventures. Wander along the sparkling sands, swim in clear waters and explore colourful coral reefs by going scuba diving or snorkelling. Try, Sugar Beach or Flic-en-Flac, where the fine sandy beach is one o§f the longest on the island. For adult-only luxury we suggest staying at Paradise Cove Boutique Hotel.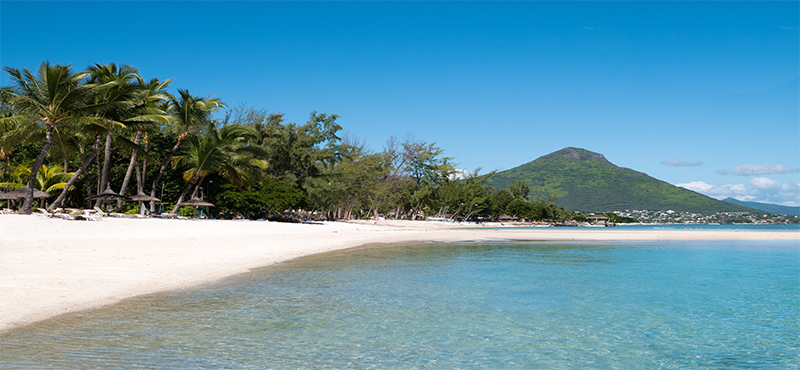 Precious time in Tanzania and Zanzibar
Make your great escape to one of Tanzania's famous safari parks. Try the dramatic Serengeti National Park, where you can witness the thunder of a wildebeest migration, or opt for a lesser known destination, such as Ruaha National Park or the Selous Game Reserve. Look out for lions, zebras and baboons – and if you are lucky see hippos in a pool and maybe even a rhino.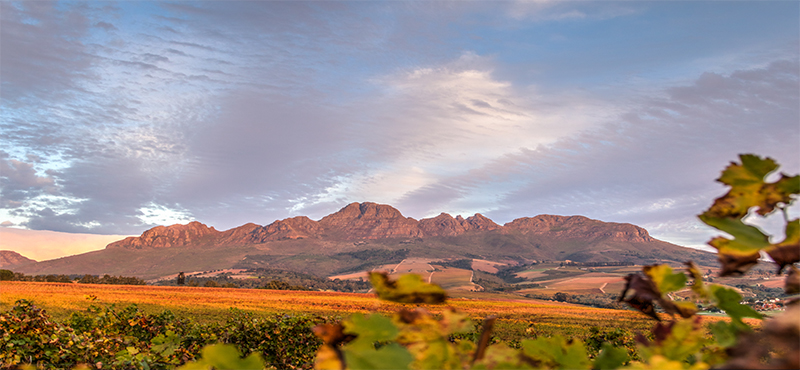 Wind down after your exciting adventures with a spell in Zanzibar. Swim, snorkel or scuba dive in the island's warm waters. Stay at Paje and go dolphin and whale watching or make Kiwengwa your base and take boat trips and follow equestrian trails. Stay at stunning Kendwa to while away lazy honeymoon hours with long walks along the beach, taking in the incredible island views. For a relaxing beachside retreat, stay at the beautiful Zuri Zanzibar.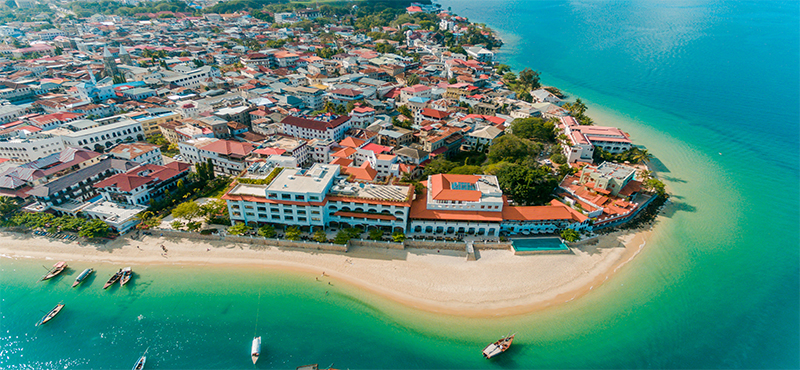 Start planning your safari and beach honeymoon with us today, call us on 0121 440 6268 or request a quote online.