10 Reasons to go Antigua
If the Caribbean is on your honeymoon list, why not consider Antigua? Antigua is known to be one of the most romantic islands in the Caribbean, read on to discover why we think you should have your honeymoon in Antigua.
The best of both islands
From Antigua, you can reach the idyllic island of Barbuda by a 15-minute flight or a 90-minute ferry ride. Barbuda boasts of a pink sandy beach and turquoise waters.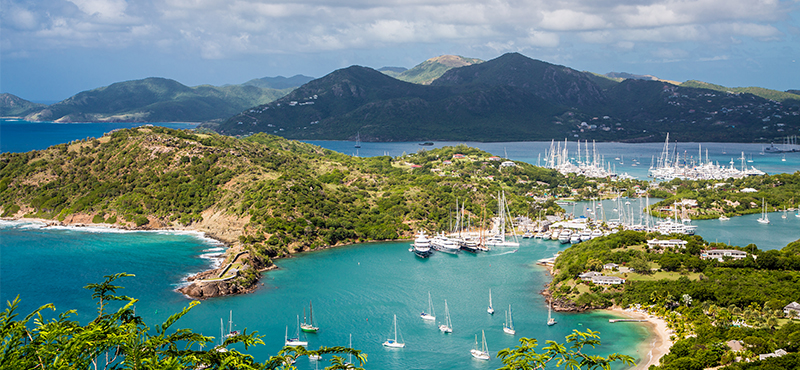 English speaking island
Antigua is an English-speaking island making communication a lot easier whilst travelling here.
Nature at its finest
The Devil's Bridge National Park features one of the most wonderful and unique natural sites in Antigua. The Devil's Bridge itself is a limestone arch carved formed from the sea. Known for the massive waves that hit the bridge, many tourists visit here for this very reason.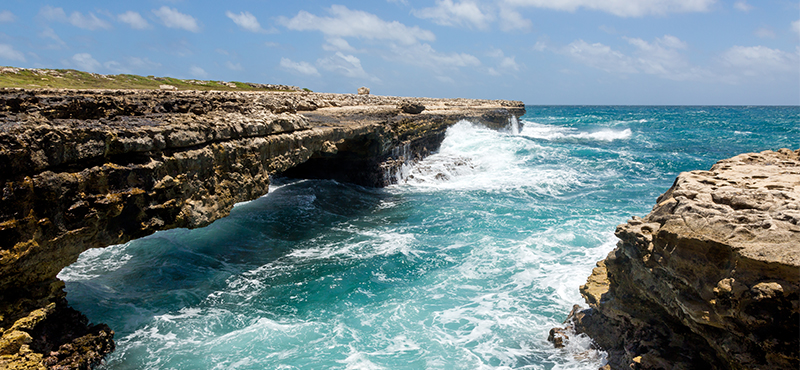 Beaches galore
One for every day of the year, Antigua boasts of 365 stunning beaches with crystal clear lagoons. If you're undecided on which beach to try first, Half Moon Bay is a pristine stretch of crystal pink sugary sands. Perfect for intimate honeymoon spots and gentle watersports for its calm waters.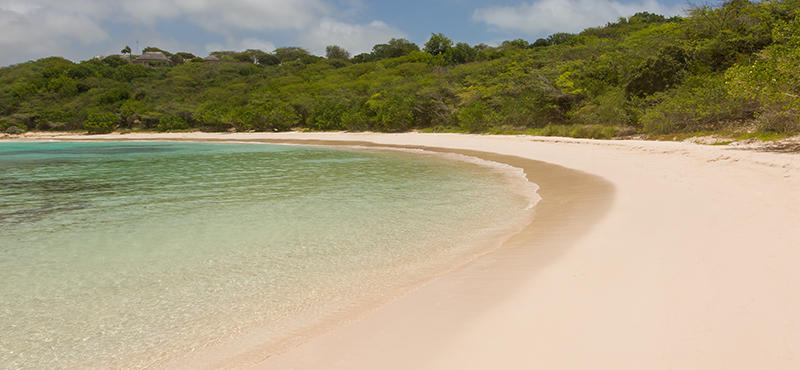 Shirley Heights
If you've seen plenty of photos of Antigua, you'll notice the stunning island views that have been taken from Shirley Heights. This stunning viewpoint overlooks the English and Falmouth Harbours as well as the neighboring islands, Guadalupe and Montserrat.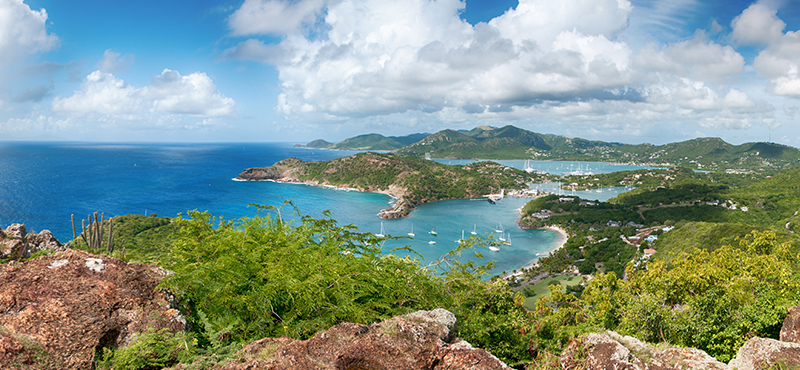 UNESCO World Heritage Site
Take in the captivating history of Antigua, from Nelson's Dockyard; a restored marina for British warships and the 112 hillside sugar mills.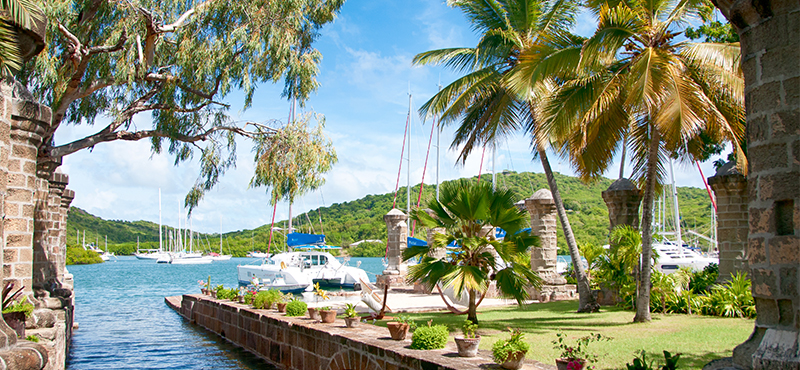 Stay in style
If you've got the budget, stay in Antigua in style, with plenty of luxury resorts to choose from. For panoramic island and ocean views, opt for the stunning Cove Suite at Blue Waters.
Shop until you drop at Redcliffe Quay
The historic Redcliffe Quay dates back a hundred years, still keeping its old waterfront charm; this elegant Quay is a hub for local boutiques, dining and artistry.
Unbelievable sunsets
There's nothing more romantic than watching the sun go down on another wonderful day in Antigua. There's plenty of spots to choose from, including the stunning beach, Shirley Heights, Dickenson Bay and the English Harbour.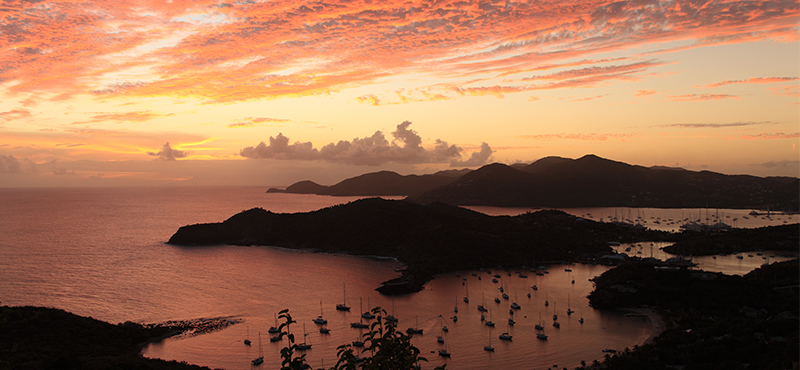 Delicious dining
Take in the delicious flavours of the Caribbean in Antigua, from beachside shack and, water edge restaurants serving up authentic Caribbean food as well as
seafood specialties, Italian, Japanese and Asian cuisine.