Tour Overview
Declared a World Heritage Site by UNESCO, Kinabalu Park is a vast and beautiful part of Borneo's countryside. The site is overlooked by the majestic peaks of Mount Kinabalu which soars above the park with its granite rock. A thriving natural habitat for lots of wildlife and plantation makes the park a haven for all nature enthusiasts.
On entrance to the park, you'll enjoy a guided adventure on a nature trail and after you can visit the Mt Kinabalu botanical gardens, stopping for lunch. Then you'll move onto the beautiful Poring Hot Springs, which offers you the opportunity to take a rejuvenating dip in the parks natural hot springs. For a magnificent view of the park you can take the 41m high canopy walk, which will show you the Borneo rain forest in all its glory.
About Kinabalu Park
Discover incredible, natural beauty on your honeymoon in Borneo at Kinabalu Park, which is Malaysia's first World Heritage Site. Mount Kinabalu stands at 4,095 meters tall, making this the highest mountain on the island and is one of 20 most important peaks in the entire world.
The incredible Kinabalu National Park spans 754 sq km with two majestic mountains: Mount Kinabalu and Mount Tambuyukon. Boasting of rich biodiversity, there are over 4,500 species of flora and fauna including 326 bird species, more than 100 mammal species and over 110 land snail species.
What's more, there four climatic zones within the park. Temperatures can range between 15-24 degrees in the park.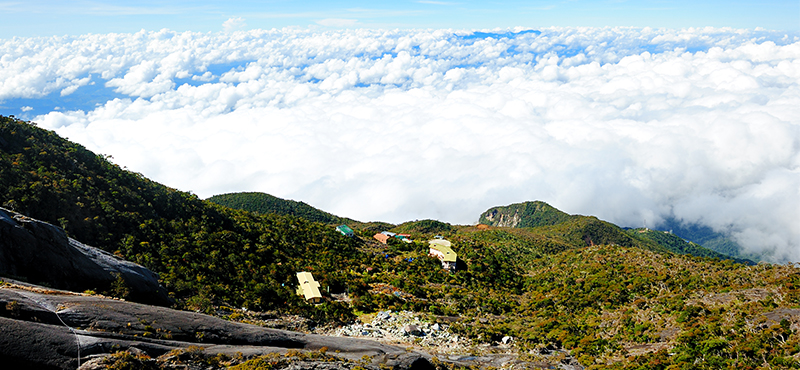 If you are both keen to climb Mount Kinabalu, the starting route is at Kinabalu Park Headquarters, where you pay an entrance fee. At the headquarters, there is accommodation ranging from budget to luxury hotels as well as 2 restaurants to dine at. The accommodations all feature their own facilities too.
Enjoy guided walks around the many nature trails around the Mountain Garden or explore the area for just the two of you. There are a total of 9 walking trails ranging from short 20-minute walks to more challenging trails that can take 2 or 3 hours, depending on your adventure level.
Furthermore, you can even enjoy a spot of golf whilst basking in the spectacular mountains views, located just outside the park at the 18-hole Kinabalu Golf Course.
History buffs will want to stop at the Kundasang War Memorial to learn all about the history of the Sandakan Death March where you can watch a video about the war. Afterward, you can enjoy a stroll along the 4 beautiful gardens dedicated to the different nationalities of the victims: Australian Gardens, English Rose Garden and the Borneo Gardens with wildflowers.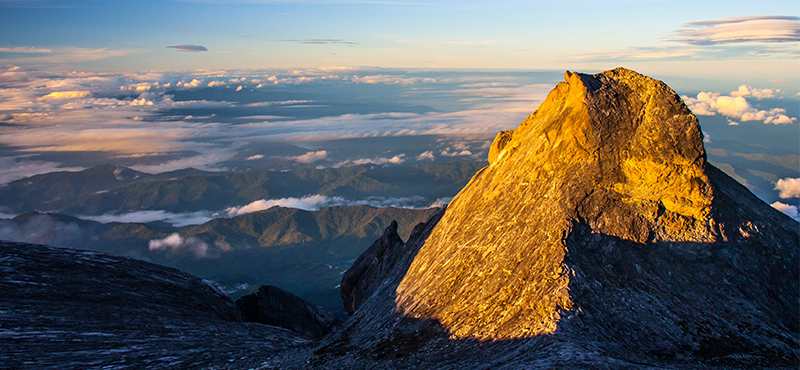 Further Information
Pick-ups and drops offs at Kota Kinabalu Town, Rasa Ria/Nexus Area Hotels
Entrance to Kinabalu Park and Poring Hot Springs
Lunch
English-speaking guide
Are you interested in adding the Bali Eco Cycling into your Bali honeymoon itinerary? Contact us today!
Back to Borneo