Tour Overview
Only 3 hours from Cape Town, the Inverdoorn Game Reserve is the largest private wildlife preserve in the Area. Your adventure starts from the hotel were you will be picked up between 5.45 am and 6.45 am, with a scenic journey through Bains Kloof Pass with stunning views of the mountains. Once you arrive to the reserve you will receive welcome drinks and some snacks, then head out onto an open-air 4×4 where your game ranger will talk you through the wonders of the Inverdoorn Game Reserve. Along the way you will encounter a variety of wildlife animals such as lions, cheetahs, rhinos, buffalos, giraffe, zebra, wildebeest, kudu, bontebok, springbok and eagles. Once you've finished in the Game Reserve you will be taken back to the main reserve where you can spend some time relaxing around the pool for a cool down and even play a game of French Boules.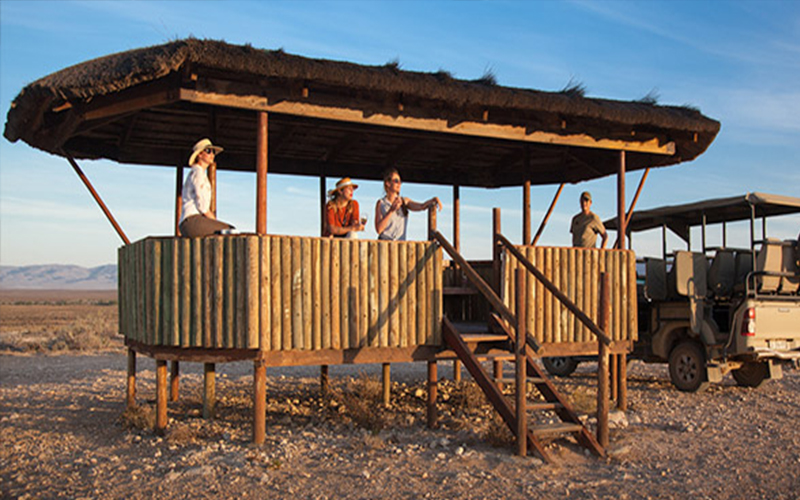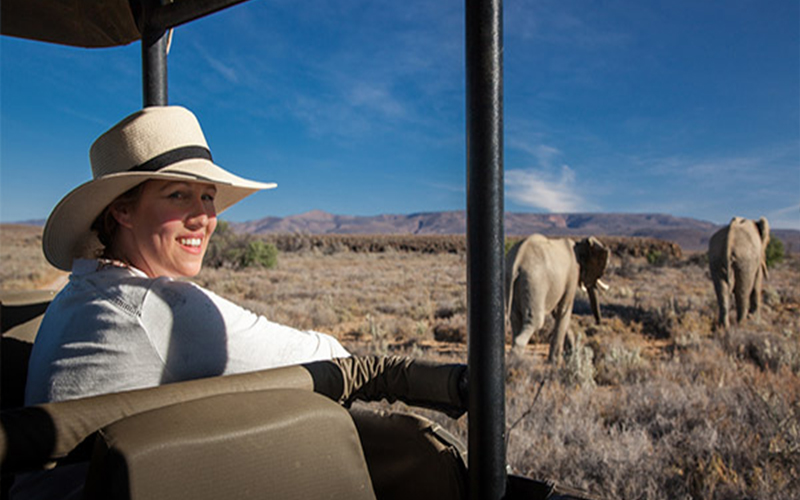 Further Information
Where is Inverdoorn Game Reserve?
Set on 10,000 hectares of land within the Klein Karoo lies the Inverdoorn Game Reserve lodge. This 4 star reserve is only 3 hours away from Cape Town and is home to the Big 5 and a cheetah conservation centre. It boasts a range of accommodation, from luxury tents and suites to family chalets with stunning scenery as well as a pool area and a game viewing experience. Honeymooners can enjoy the romantic atmosphere in this idyllic setting with amazing star gazing opportunities too.
When is the best time to do a day safari in Cape town?
Even though Africa is warm and sunny throughout the year, the best time to visit an African safari in Cape Town is during the dry months of May–September when the wildlife comes out in search of water and it is not too hot. The hottest month in Cape Town is February, which has average temperature of around 22 degrees, whilst June is the coldest month at around 12 degrees. July is typically the wettest month to visit Cape Town so best to bring a jacket or warm clothes during these months. Also, if you want to spot the Big 5 during the dry months it is best to go early or late afternoon as this is when the animals are most active in the safari.
What wildlife will you spot in the day safari in Cape town?
This 10,000 hectares safari park in Inverdoorn is home to some of Africa's most popular wildlife animals such as lions, elephants, cheetahs, rhinos, African buffalos, giraffes, zebras, leopards, hippos, wildebeest, Kudu, bontebok, springbok and eagles. It also boasts a cheetah conservation centre which is home to a number of cheetahs.
What is the duration of this excursion? 
The duration of this excursion is around 11 hours and ends late afternoon where you will return to Cape Town through the historic Huguenot Tunnel along Worcester & Winelands of Paarl.
What is the dress code?
There is no dress code although, a comfortable pair of shoes and sunglasses are recommended. However, to blend in with the surroundings it is recommended to bring lightweight clothing such as a light jacket, a wide-brimmed hat and sturdy walking shoes. Aim to wear neutral colours such as khaki or brown for those early morning safari trips. During the summer times, best to bring t-shirts and shorts whereas in the winter time be sure to bring a hooded sweatshirt, warm jacket or shawl.
Don't forget to bring a camera to capture the unforgettable memories from the safari trip.
Are you interested in adding the A Day Safari from Cape Town into your itinerary? Contact us to learn more!
Back to Cape Town